---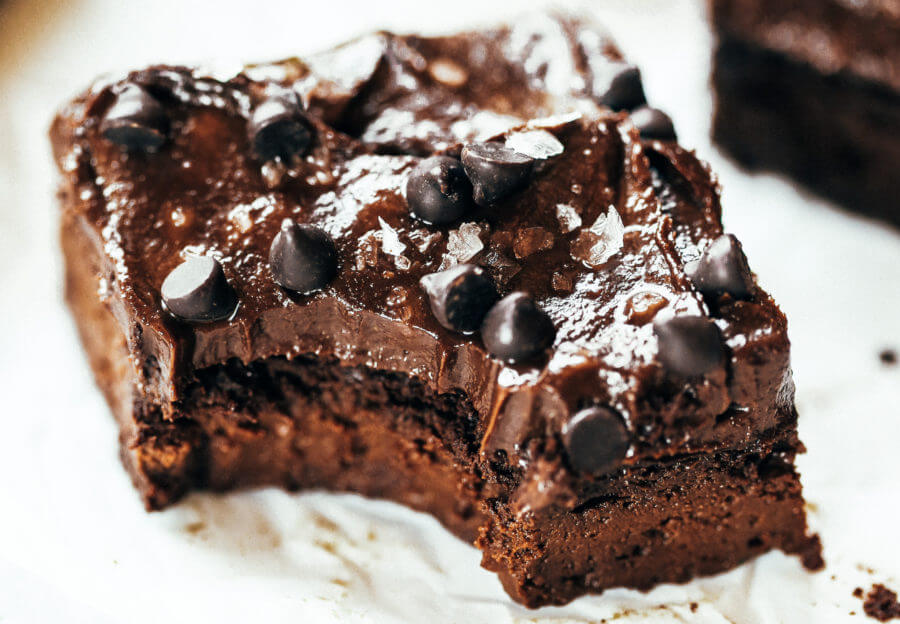 Best fudgy paleo brownies made with avocado and sweet potatoes! Easy flourless brownies with avocado buttercream frosting! Ultra-rich, veggie-packed, decadent, triple-chocolate, healthy brownies. 

Print Recipe Fudgy Avocado Sweet Potato Brownies Best fudgy paleo brownies made with avocado and sweet potatoes! Easy flourless brownies with avocado buttercream frosting! Ultra-rich, veggie-packed, decadent, triple-chocolate, healthy brownies. Ingredients Brownies Dessert Votes: 28
Rating: 3.39
You: Rate this recipe! Recipe Notes

Make mashed sweet potato by steaming sweet potato chunks, then mashing in a food processor or by hand.

Info Cook Time 40 minutes Prep Time 10 minutes Servings brownies MetricUS Imperial Course Dessert Votes: 28
Rating: 3.39
You: Rate this recipe! Recipe Notes

Make mashed sweet potato by steaming sweet potato chunks, then mashing in a food processor or by hand.

Ingredients Brownies
Preheat oven to 350F. Line the bottom of a 8" by 8" baking dish with parchment paper.
Blend ingredients for frosting in a food processor until smooth, then chill in fridge or freezer until brownies are ready.
In a food processor combine ingredients for brownies until smooth. Spread batter into a 8" by 8" baking dish.
Bake on 350F for 40 minutes, then cool before frosting. Optional: top with mini chocolate chips. Side note: it's best to store these in the fridge or freezer- I like them frozen!
Nutrition Facts Fudgy Avocado Sweet Potato Brownies Amount Per Serving Calories 175 Calories from Fat 63 % Daily Value* Total Fat 7g 11% Saturated Fat 4g 20% Polyunsaturated Fat 1g Monounsaturated Fat 3g Cholesterol 23mg 8% Sodium 227mg 9% Potassium 415mg 12% Total Carbohydrates 24g 8% Dietary Fiber 6g 24% Sugars 14g Protein 5g 10% Vitamin A 49% Vitamin C 9% Calcium 3% Iron 3% * Percent Daily Values are based on a 2000 calorie diet.
Read more