raw white sweet potato
Category
---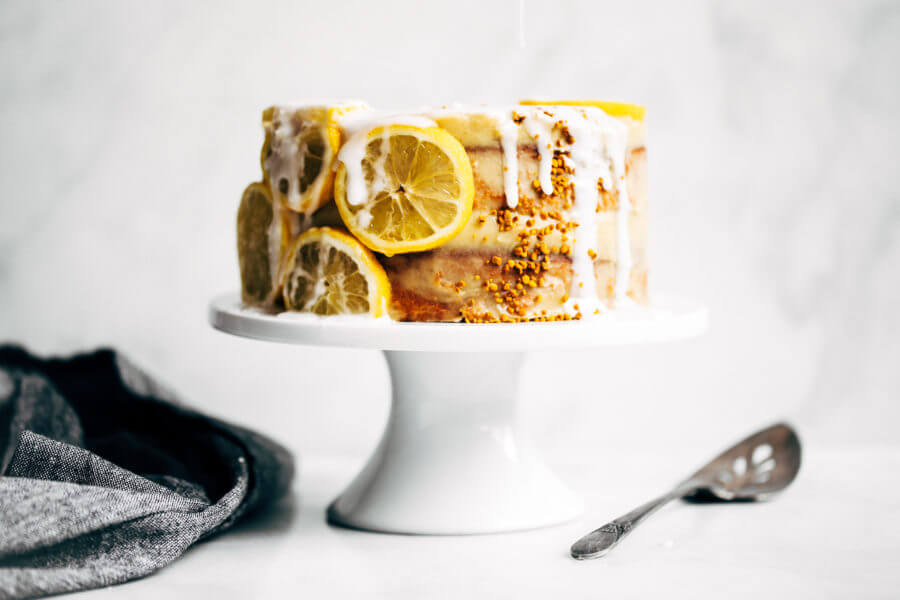 Healthy paleo lemon layer cake with sweet potato frosting. Easy gluten free cake made with sweet potatoes, not flour! A quick paleo dessert recipe, perfect for summer.

Print Recipe Healthy Paleo Lemon Layer Cake Healthy paleo lemon layer cake with sweet potato frosting. Easy gluten free cake made with sweet potatoes, not flour! A quick paleo dessert recipe, perfect for summer. Ingredients Cake Dessert Votes: 4
Rating: 4.75
You: Rate this recipe! Recipe Notes

Optional cake toppings: bee pollen, lemon wedges, glaze- either powdered sugar for non-paleo or coconut butter glaze for paleo.

Info Cook Time 1 hour Prep Time 25 minutes Servings servings MetricUS Imperial Course Dessert Votes: 4
Rating: 4.75
You: Rate this recipe! Recipe Notes

Optional cake toppings: bee pollen, lemon wedges, glaze- either powdered sugar for non-paleo or coconut butter glaze for paleo.

Ingredients Cake
Preheat oven to 350F. Line the bottom of two 7" spring form cake pans with rounds of parchment paper.
In a food processor mince sweet potato. Then in a blender combine all ingredients for cake until smooth.
Divide batter in-between the two cake pans. Bake on 350F for about 60 minutes, then chill in freezer while you make frosting.
For frosting, steam sweet potato cubes, then drain water, and chill in ice bath until cool. Then blend ingredients for frosting together in food processor until smooth and chill until ready to frost. See recipe notes on how to top off the cake. Store in fridge.
Nutrition Facts Healthy Paleo Lemon Layer Cake Amount Per Serving Calories 335 Calories from Fat 126 % Daily Value* Total Fat 14g 22% Saturated Fat 11g 55% Polyunsaturated Fat 0.2g Monounsaturated Fat 1g Cholesterol 62mg 21% Sodium 332mg 14% Potassium 222mg 6% Total Carbohydrates 52g 17% Dietary Fiber 4g 16% Sugars 34g Protein 4g 8% Vitamin A 205% Vitamin C 21% Calcium 9% Iron 6% * Percent Daily Values are based on a 2000 calorie diet.
Read more