---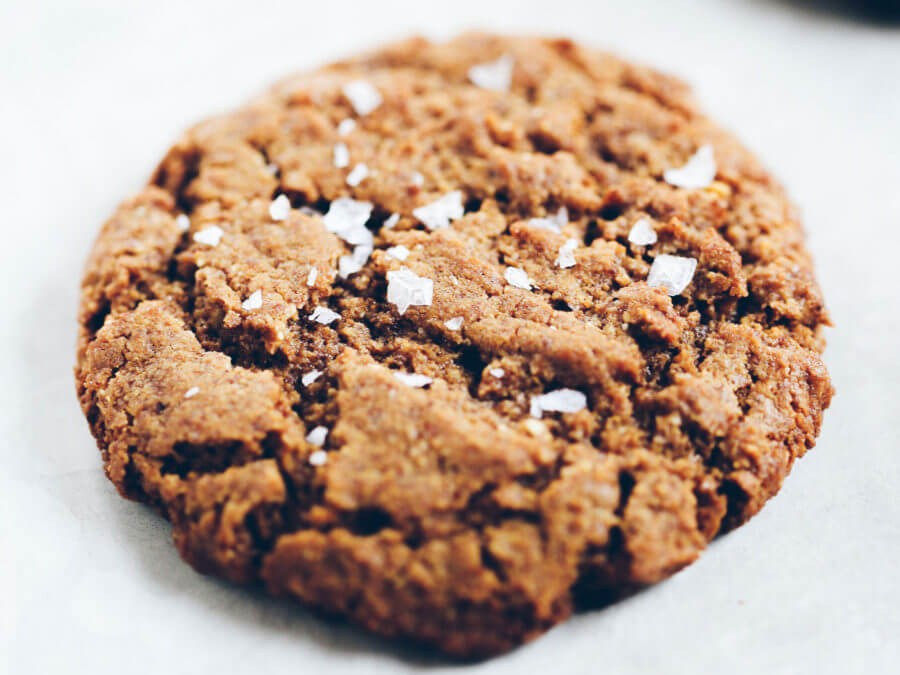 Meet your new cookie obsession! Coconut sweetened paleo almond butter cookies. Soft, chewy, and gooey on the inside, and crisp with a little crunch on the outside. Naturally gluten free, flourless, and vegan.

Print RecipeFavorite Almond Butter Cookies Meet your new cookie obsession! Coconut sweetened paleo almond butter cookies. Soft, chewy, and gooey on the inside, and crisp with a little crunch on the outside. Naturally gluten free, flourless, and vegan. Ingredients InfoCook Time 12 minutesPrep Time 5 minutesServings cookies MetricUS ImperialCourse Dessert Votes: 0
Rating: 0
You: Rate this recipe! InfoCook Time 12 minutesPrep Time 5 minutesServings cookies MetricUS ImperialCourse Dessert Votes: 0
Rating: 0
You: Rate this recipe! Ingredients Instructions
Preheat oven to 375F. Line a baking tray with parchment paper.
In a large mixing bowl (I recommend using a KitchenAid stand mixer) combine all the ingredients for the cookies until the dough is smooth.
Using a small ice-cream scoop, scoop balls of dough onto the cookie sheet. Top off each cookie dough ball with a pinch of sea salt flakes (optional).
Bake on 375F for 12-13 minutes. Cook longer for more crispy cookies and less for soft cookies. Allow the cookies to set and cool before eating (or else they will fall apart).
Nutrition Facts Favorite Almond Butter Cookies Amount Per Serving Calories 230 Calories from Fat 117 % Daily Value* Total Fat 13g 20% Saturated Fat 1g 5% Polyunsaturated Fat 0.002g Monounsaturated Fat 0.003g Sodium 224mg 9% Potassium 16mg 0% Total Carbohydrates 24g 8% Dietary Fiber 3g 12% Sugars 19g Protein 5g 10% Vitamin A 0.3% Vitamin C 2% Calcium 7% Iron 5% * Percent Daily Values are based on a 2000 calorie diet.
Read more