frozen cauliflower rice
Category
---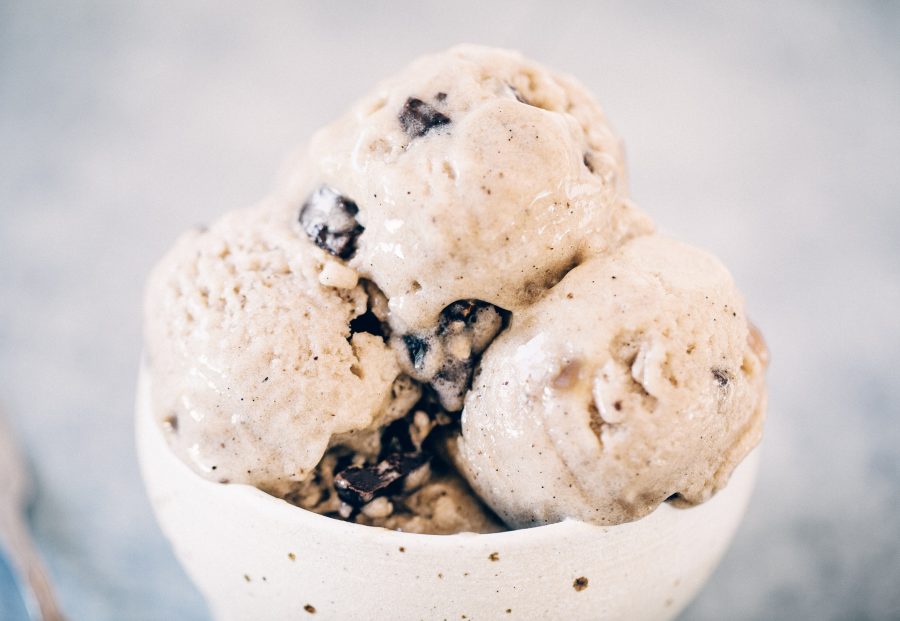 Vanilla banana soft serve. Vegan "nice" cream recipe. Only need three ingredients to make this amazingly creamy ice-cream treat! A perfect vegan dessert- feel free to stir in any of your favorite toppings!

Print Recipe "Nice" Cream Soft Serve Homemade "nice" cream recipe- made with a secret ingredient: cauliflower (you don't even taste it). My secret to making super fluffy "nice" cream is adding vanilla collagen! Only need a few ingredients needed to make this frosty dessert happen! Make this easy dairy free ice-cream recipe. Ingredients Info Prep Time 5 minutes Servings servings MetricUS Imperial Course Dessert Votes: 1
Rating: 5
You: Rate this recipe! Info Prep Time 5 minutes Servings servings MetricUS Imperial Course Dessert Votes: 1
Rating: 5
You: Rate this recipe! Ingredients Instructions
In a high powered blender combine all ingredients and puree until completely smooth.
Eat right away or stir in favorite toppings and freeze for later.
Nutrition Facts "Nice" Cream Soft Serve Amount Per Serving Calories 128 % Daily Value* Cholesterol NaNmg 0% Potassium 450mg 13% Total Carbohydrates 29g 10% Dietary Fiber 3g 12% Sugars NaNg Protein 6g 12% Vitamin C NaN% Iron 2% * Percent Daily Values are based on a 2000 calorie diet.
Read more