---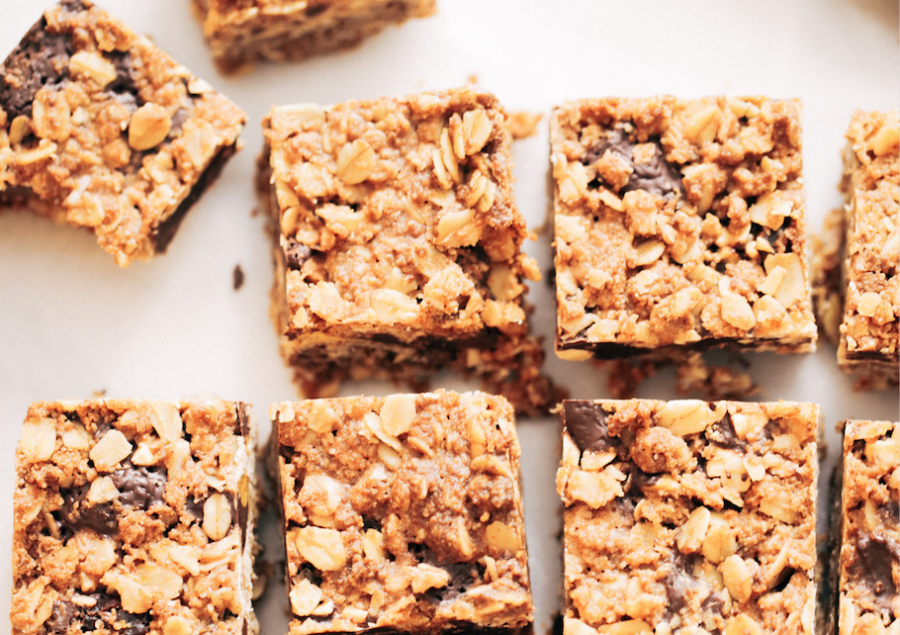 Gluten-free chocolate crumble bars are like fruit cobbler, but make it chocolate! So yummy and easy to make. This guilt free dessert is made with coconut sugar and dark chocolate.

Print Recipe Gluten-Free Chocolate Crumble Bars Gluten-free chocolate crumble bars are like fruit cobbler, but make it chocolate! So yummy and easy to make. This guilt free dessert is made with coconut sugar and dark chocolate. Ingredients Info Cook Time 25 minutes Prep Time 8 minutes Servings servings MetricUS Imperial Course Dessert Votes: 1
Rating: 5
You: Rate this recipe! Info Cook Time 25 minutes Prep Time 8 minutes Servings servings MetricUS Imperial Course Dessert Votes: 1
Rating: 5
You: Rate this recipe! Ingredients Instructions
Preheat oven to 350F. Line the bottom of a 6" dish with parchment paper
In a bowl combine all ingredients, except chocolate.
Put 3/4 the oat mix into the 6" pan lined with parchment paper and pat down with a spatula.
Chop Jojo's chocolate into bite size pieces and layer over oats, then sprinkle the remaining oat mixture evenly over top and bake on 350F for 25 minutes until golden. Allow to cool until solid before serving.
Nutrition Facts Gluten-Free Chocolate Crumble Bars Amount Per Serving Calories 143 Calories from Fat 90 % Daily Value* Total Fat 10g 15% Saturated Fat 6g 30% Polyunsaturated Fat 0.1g Monounsaturated Fat 0.5g Sodium 69mg 3% Potassium 18mg 1% Total Carbohydrates 14g 5% Dietary Fiber 2g 8% Sugars 8g Protein 2g 4% Calcium 1% Iron 2% * Percent Daily Values are based on a 2000 calorie diet.
Read more