Chocolate Chip Cookies Paleo Gluten Free
---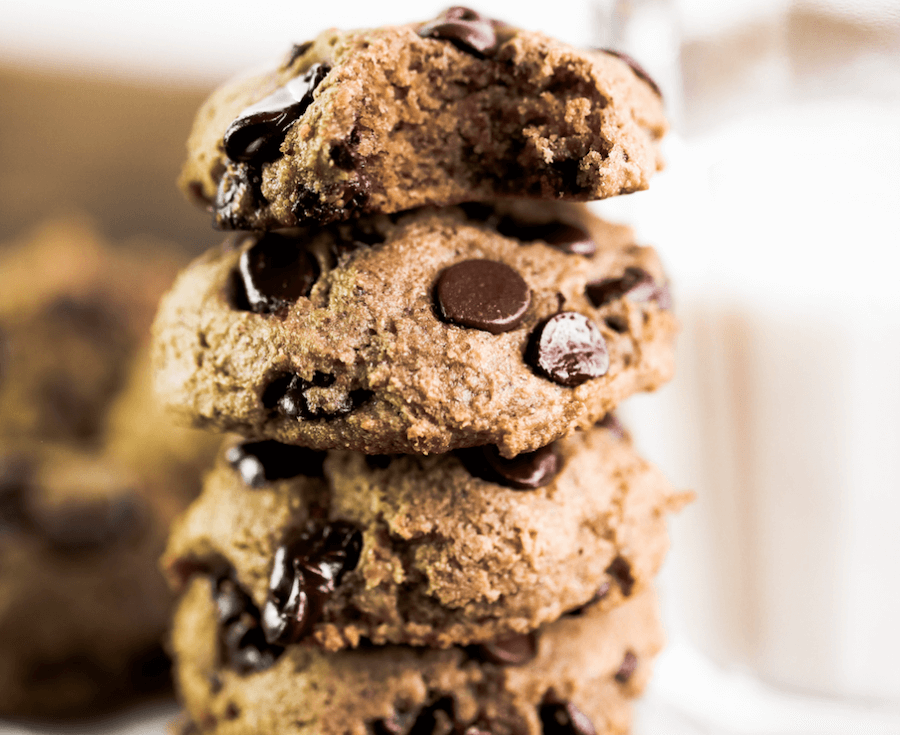 Low sugar and the most delicious chocolate chip cookies! These healthy paleo chocolate chip cookies are perfect and so easy to make. Cassava flour cookies that are low sugar and taste amazing!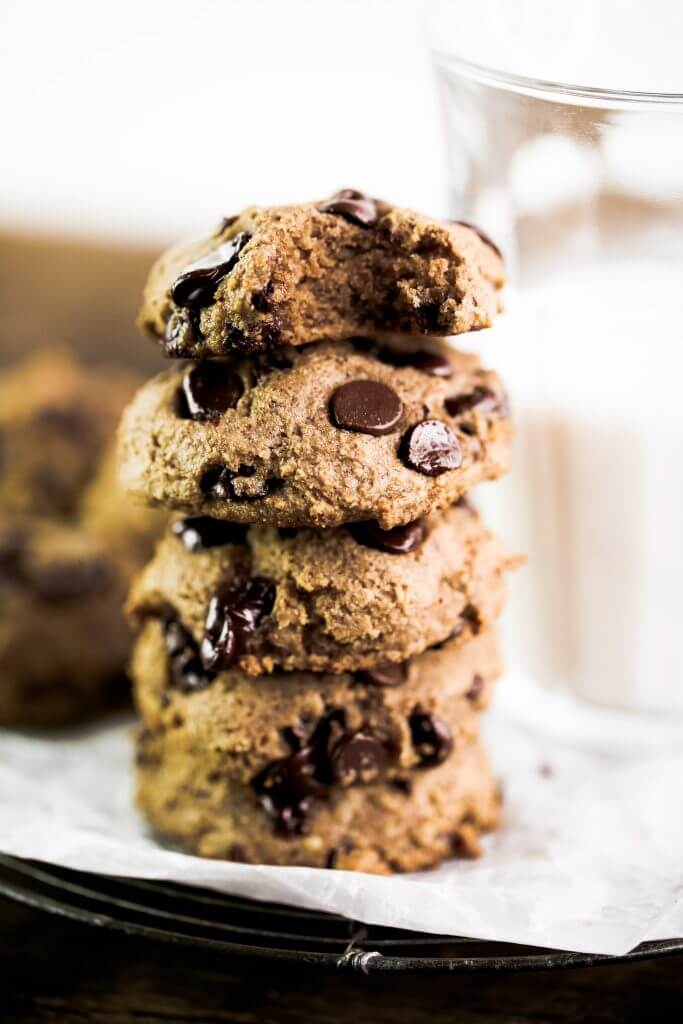 When you have that, I-need-to-bake-moment and all else goes on hold…
Basically, today in a nut shell.
I was out for a couple days, traveling three hours back and forth- just to go to the dentist.
Oh, the joy. 🙂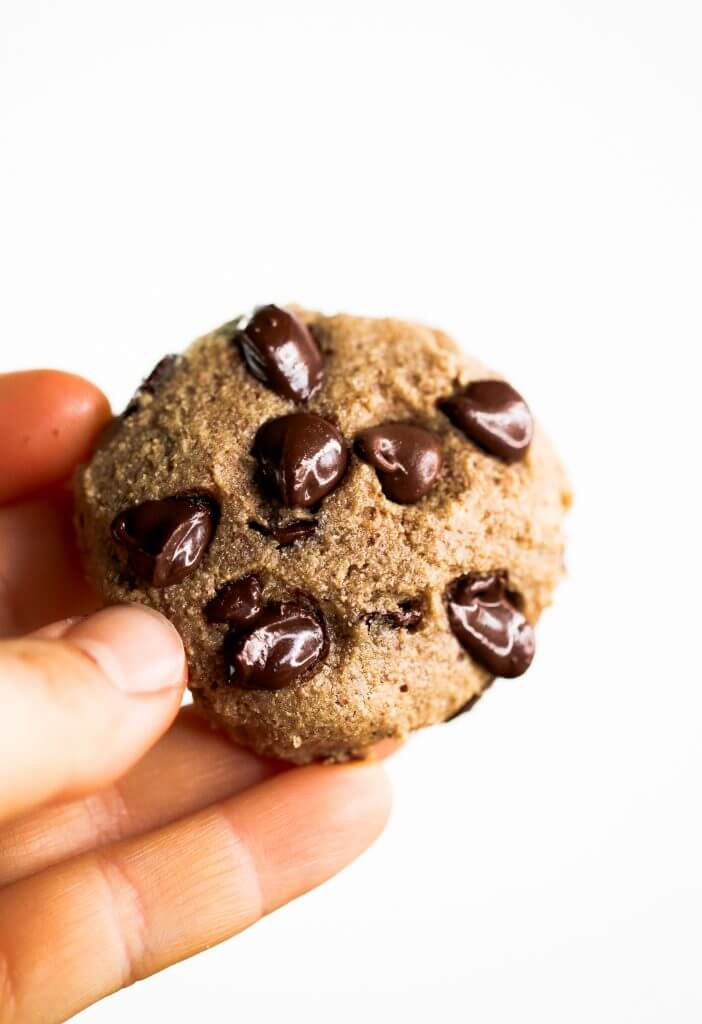 After coming home, after having my mouth pried open, I was in just really in the mood to turn on some therapeutic Full House in the background and bake some cookies for the family.
Are you one of those people who just like to bake- even if it's past noon, so you can't eat chocolate?
Because I am!
I will stay up all. night. long. if I eat chocolate after noon, so I try and keep my chocolate hour before that.
But, if I still feel like baking after that; thankfully, I have a bunch of mouths who will gobble up dozens of cookies…
They devoured all my keto chocolate chip cookies by the time I got home, so naturally, I had to make some more cookies to keep the stock up!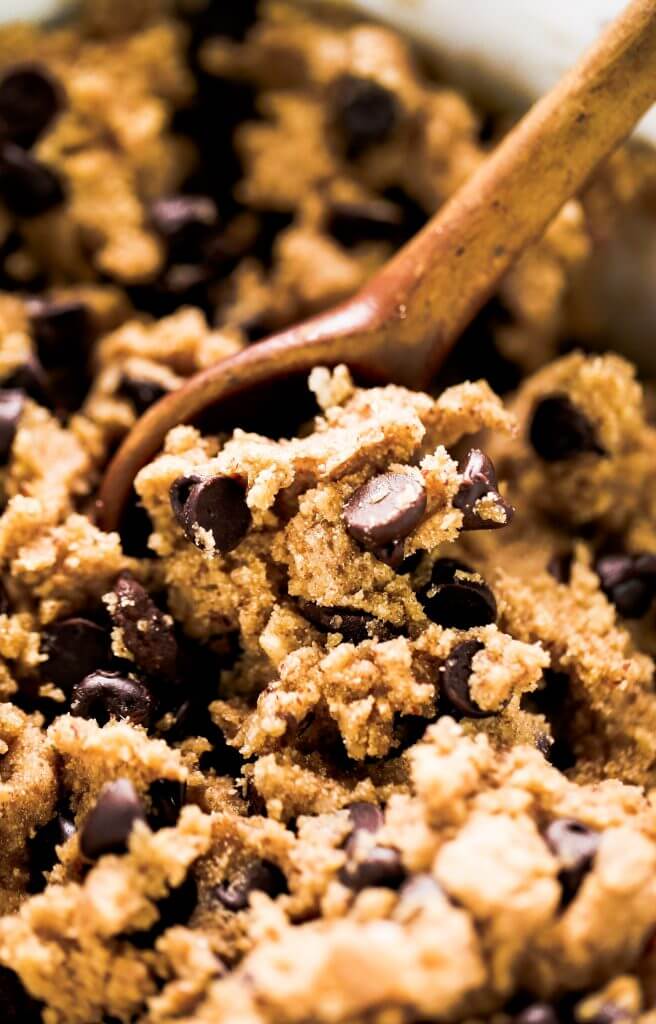 what kind of chocolate chip cookie person are you?
Are you a wait-for-the-final-version or a gimmie-the-bowl-of-cookie-dough-and-a-spoon type of person?
Because, I am most definitely the second!
It's a rare time that I actually wait to eat a cookie after it comes out of the oven.
Usually, my cookies look like a lump of dough on a spoon loaded down with chocolate chips.
And that's just the way I like it.
I wouldn't change anything!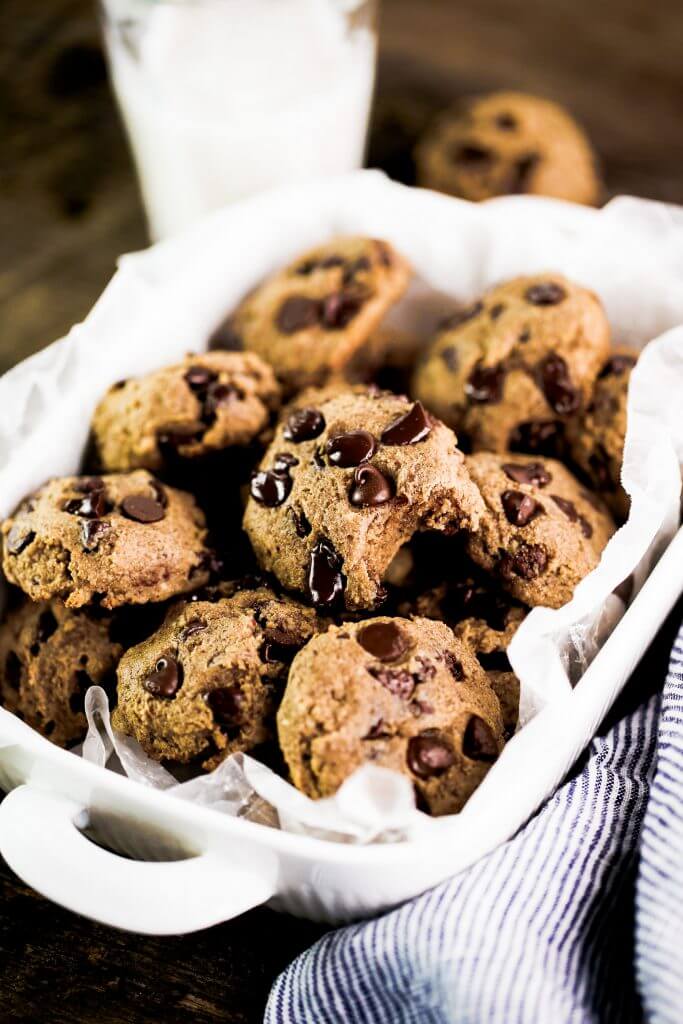 These cookies are oh so soft and make the perfect go-to after lunch or to pack in one of these stasher bags for on the go!
I spent awhile messing around with this recipe trying to get it right.
As I was going along, adding this and that, it finally came out just right.
I have to say, the key to a stellar low-sugar cookie has to be the gelatin!
It ads a chewy sugary-like texture that is cookie perfection.
It's not necessary for this recipe, but it will elevate the whole experience and it's highly suggested. 🙂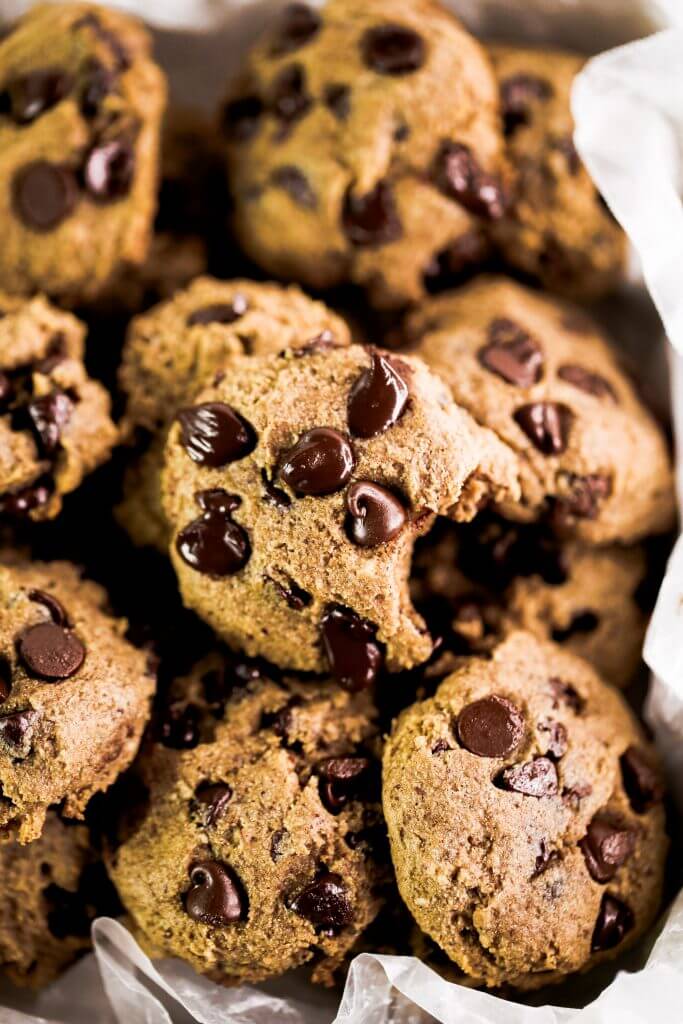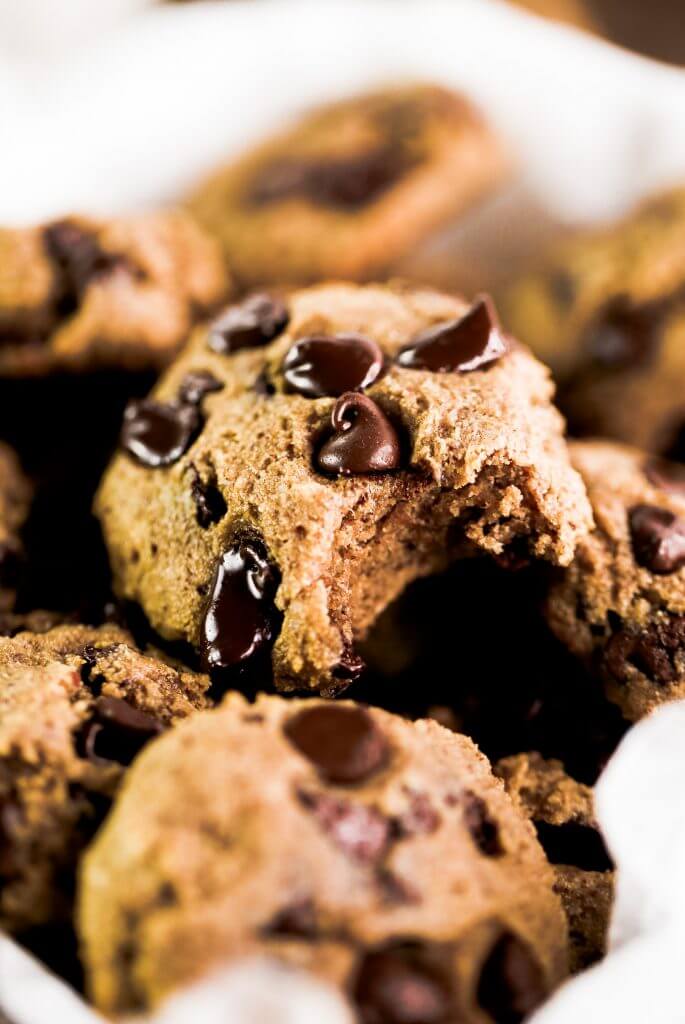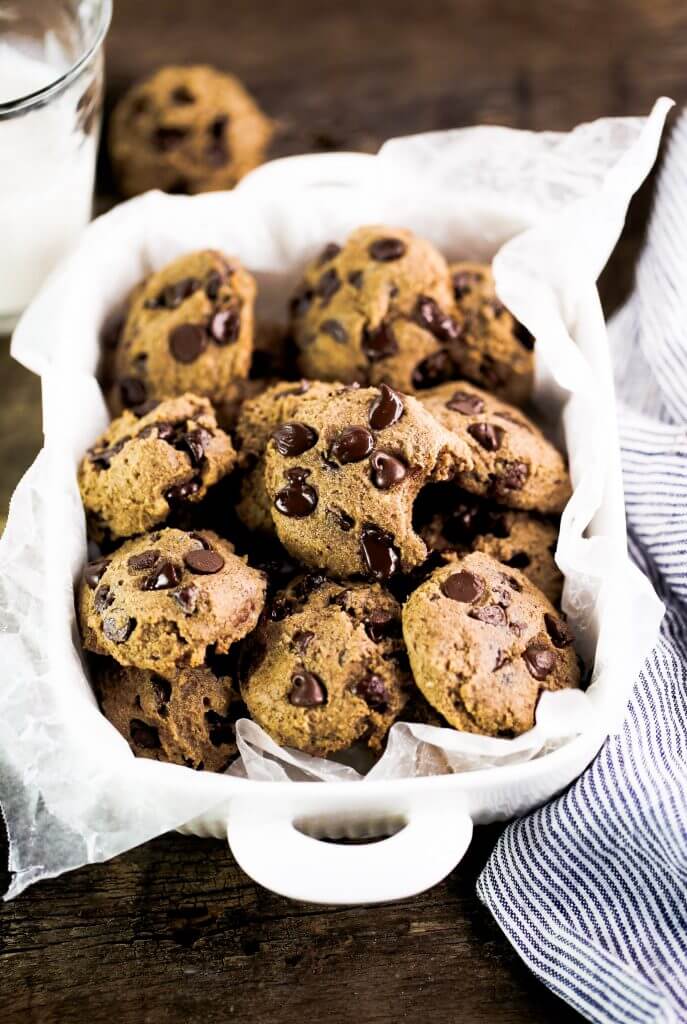 In a large bowl combine all ingredients (except chocolate chips) until smooth. Then stir in chocolate chips.

Use a medium size ice-cream scoop to form about 22 cookies and place them on a baking tray lined with parchment paper.

Press cookies down to flatten the tops or leave them for thick and chewy cookies. Bake on 350F for about 15 minutes, then remove and cool before serving.
Nutrition Facts

Chocolate Chip Cookies Paleo Gluten Free

Amount Per Serving

Calories 130

Calories from Fat 54

% Daily Value*

Total Fat 6g 9%

Cholesterol NaNmg 0%

Sodium 81mg 3%

Potassium 31mg 1%

Total Carbohydrates 17g 6%

Protein 4g 8%

* Percent Daily Values are based on a 2000 calorie diet.