Paleo Chocolate Chip Cookies
---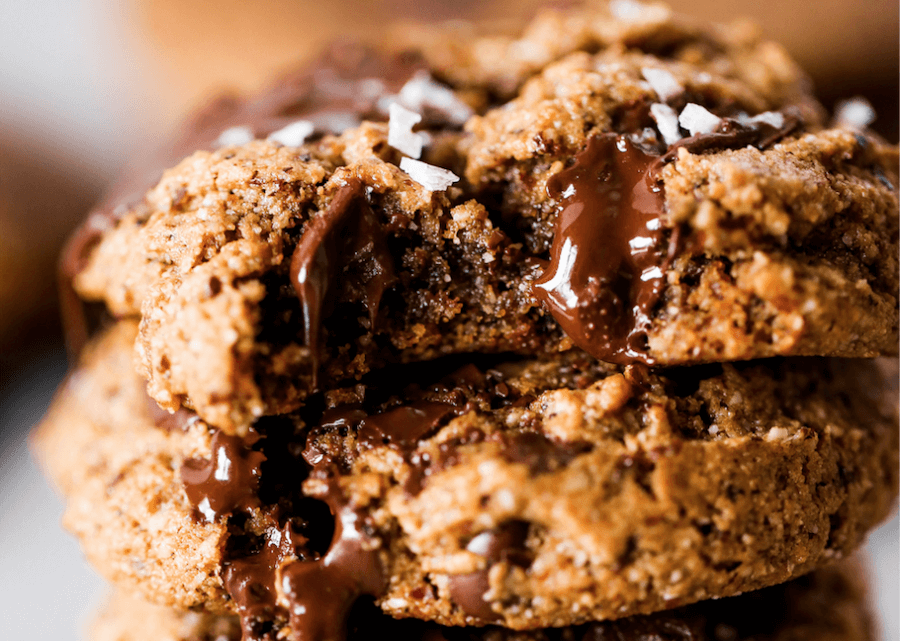 Paleo chocolate chip cookies made with hazelnut flour. Thick and soft cookies with gooey chocolate in the center. An easy paleo cookie recipe for dessert time! You can even make ahead and freeze for later.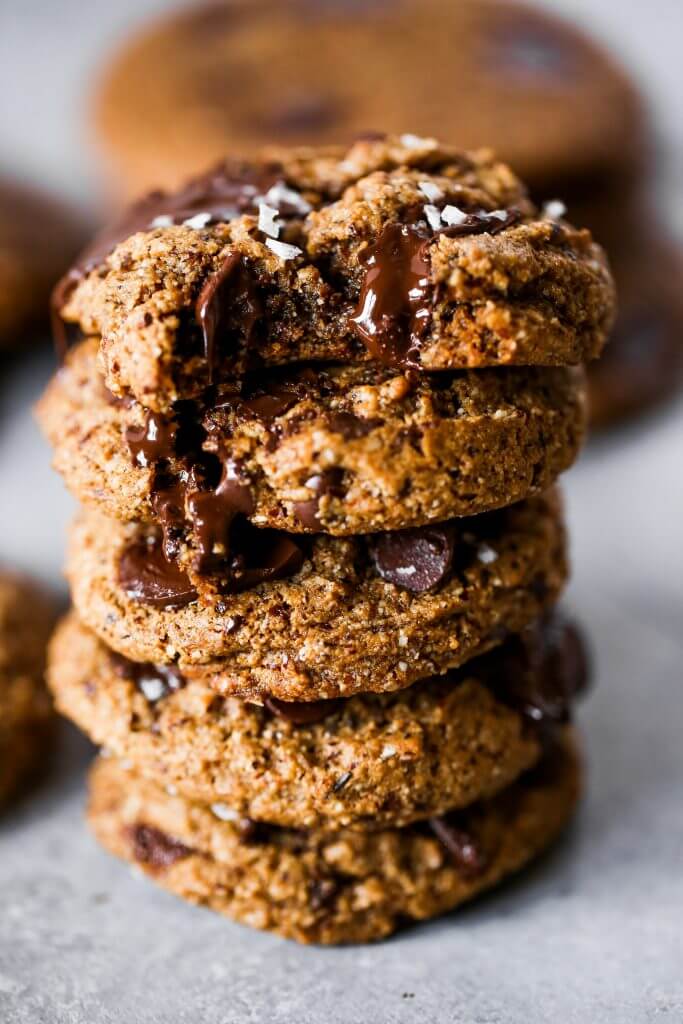 Baking cookies should be my full time job, because I have a bajillion recipes I want to try out!
I am literally the WORST at cookies- because I never want to make the same recipe twice!
Seriously, it's a problem.
It's like, each time I make a perfect cookie I think to myself, "I think I can do better".
Then, I pursue a new concoction of ingredients in search of an even better cookie. 🙂
But, there is one exception: these paleo vegan cookies- they are killer!!
I still stand by that.
I have made batch after batch after batch….
And we may have a close one with this new recipe!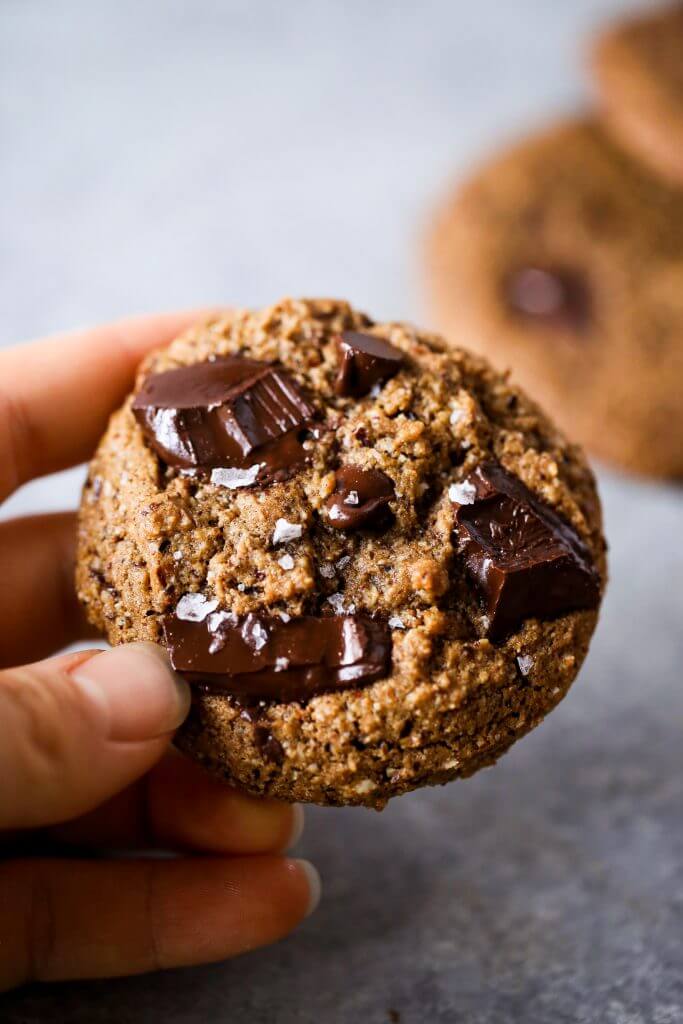 my love for chocolate chip cookies begins here
What I love about this recipe is:
The butter…. yassss the butter. 🙂
But you can also use coconut oil if you prefer or are strict paleo.
Also, I tried switching things up, because you guys have let me know that some of you can't have almond flour, so this one is for you!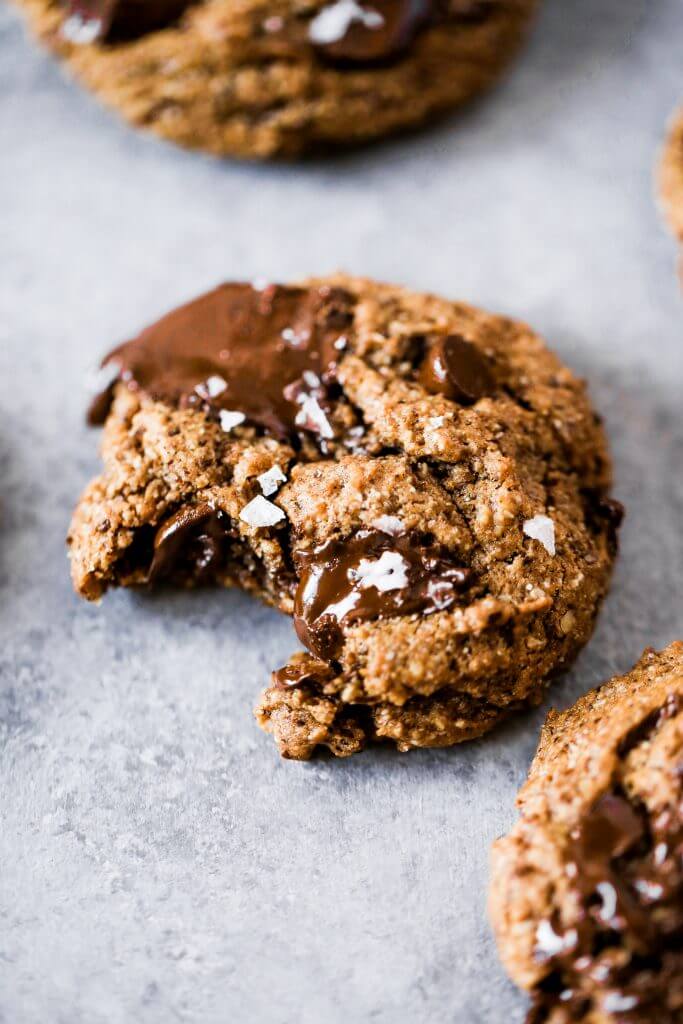 My tahini binge is hardcore people.
I have been making everything with tahini this week.
Amongst all the tahini recipes, there included a delicious curry broccoli salad, which was amazzze by the way. 🙂
Also, tahini chocolate chip zucchini bread (still working that recipe out) and of course… chocolate brownie cookies.
And now these cookies- with a bit less chocolate, just to keep life balanced, ya know?
Okay, enjoy!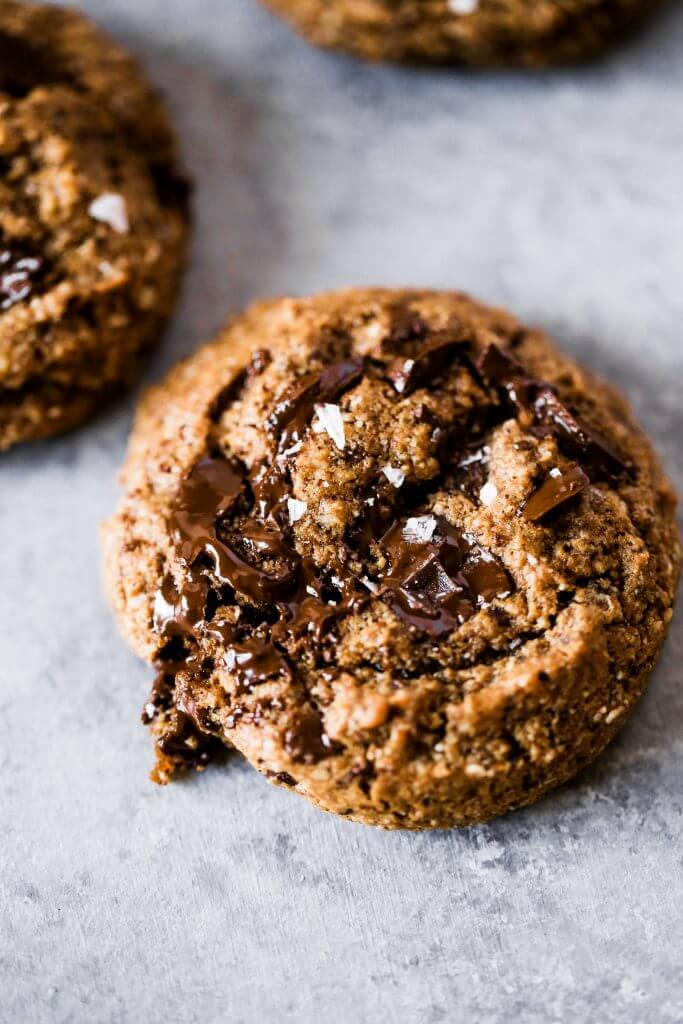 Preheat oven to 350F. Line a baking tray with parchment paper.

In a mixing bowl combine butter (or coconut oil), coconut sugar, tahini, egg, and vanilla until smooth. Then add rest of ingredients (except chocolate chips) and whisk until combined. Stir in chocolate chips and use a medium size ice-cream scoop to form about 18 cookies (approximately 2 baking trays). Bake on 350F for 10-12 minutes, then cool before serving.
Nutrition Facts

Paleo Chocolate Chip Cookies

Amount Per Serving

Calories 170

Calories from Fat 117

% Daily Value*

Total Fat 13g 20%

Cholesterol 21mg 7%

Sodium 20mg 1%

Potassium 4mg 0%

Total Carbohydrates 13g 4%

Protein 3g 6%

* Percent Daily Values are based on a 2000 calorie diet.