Chocolate Brownie Cookies
---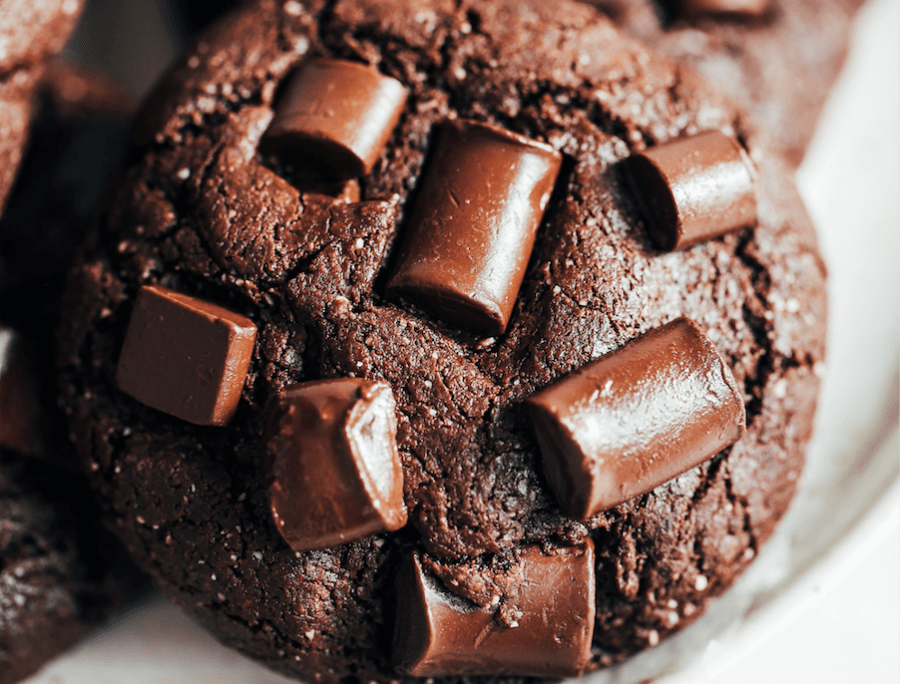 Paleo chocolate brownie cookies! Easy fudgey chocolate brownie cookie recipe made with almond flour. These double chocolate cookies are so easy to make, rich, decadent, and all the chocolatey goodness!!!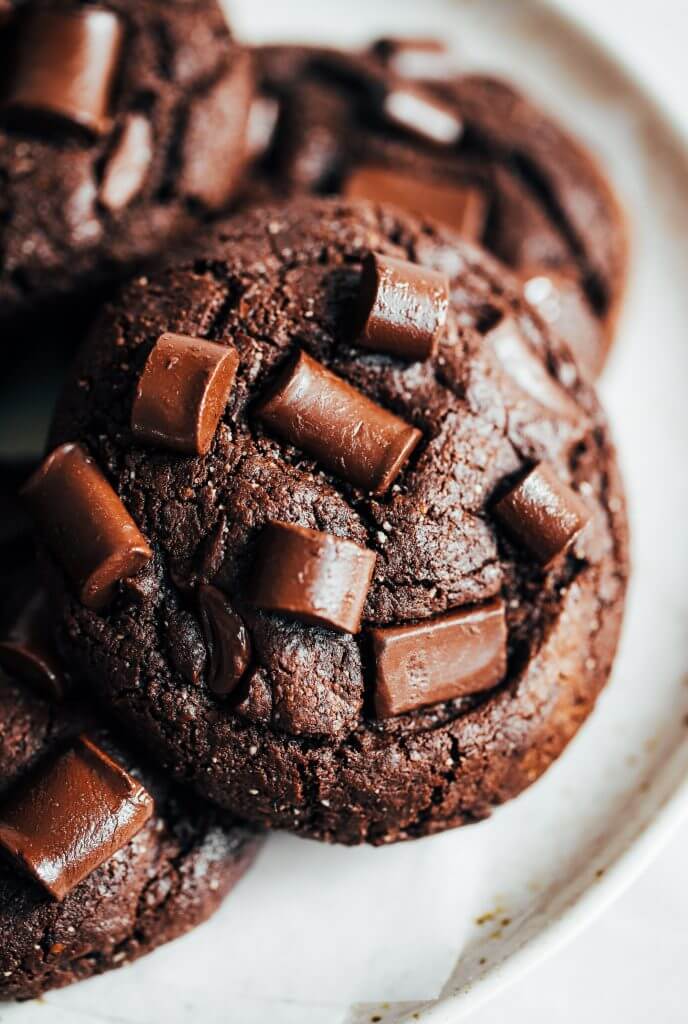 Fudgey brownie cookies coming in hot!
These ultra decadent chocolate cookies were the star of today's snack arrangement.
The guys kept coming back for more… and more.
You better believe I stashed one away for personal eating pleasure later on.
With all the food disappearing so fast, I've had to double up on the chocolate recipes around here, just to keep everyone sane. :0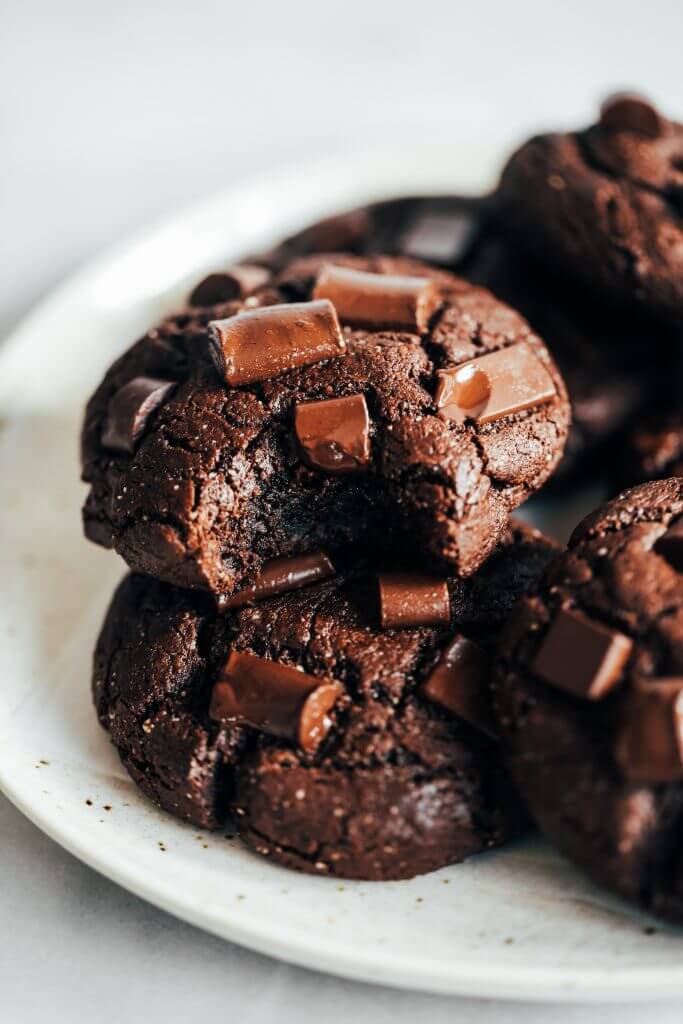 All the fudgey layers in here.
We have the brownie element, with the chewy dense insides spilling over with pools of chocolate chips.
And that crisp outer edge that brings in our cookie element… we have to have that, right?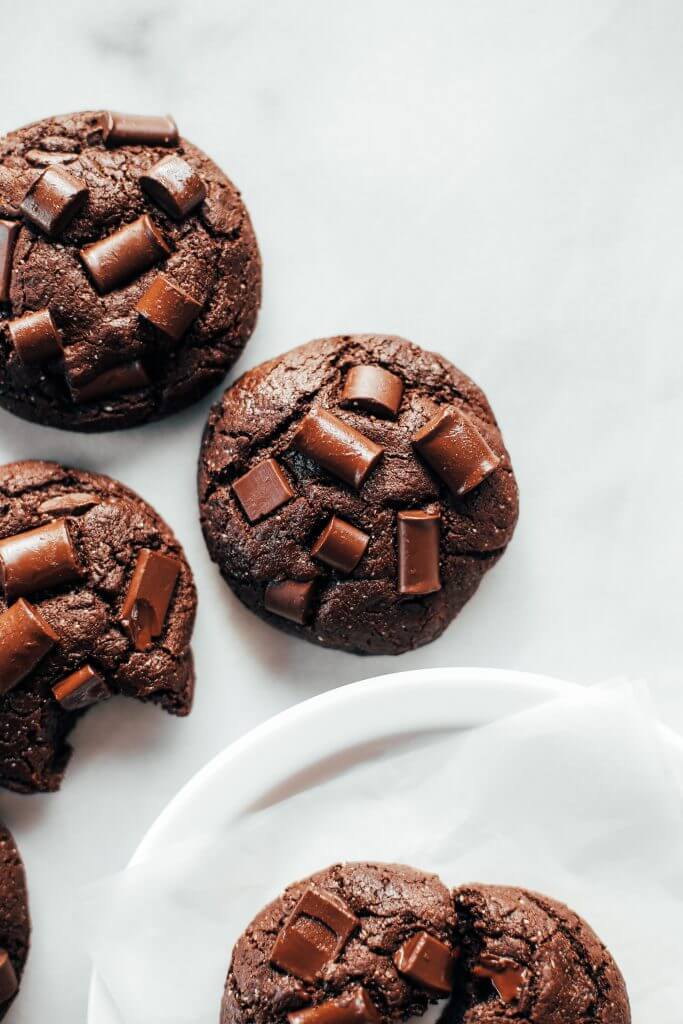 When my brother binges out of five massive hand sized doughnuts after soccer, I know I need to up my dessert game to keep that kid full.
If only we all had the metabolisms of a sixteen year old growing man, ugh… in my other life I eat five donuts for dinner too.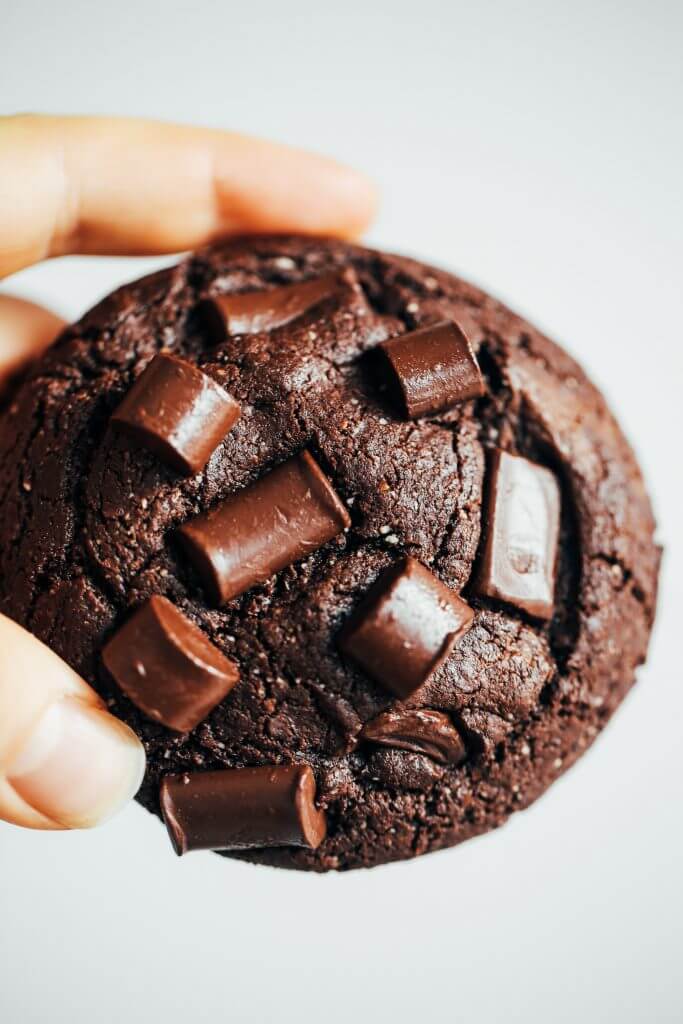 brownies cookies in the making
I can't believe that I actually made a recipe without my food processor this week!
As you well know, I normally make all my recipes using this food processor.
Yes, I felt totally naked cooking without it, and I kept looking about trying to figure out what I was missing- seriously, it's that much a part of my cooking.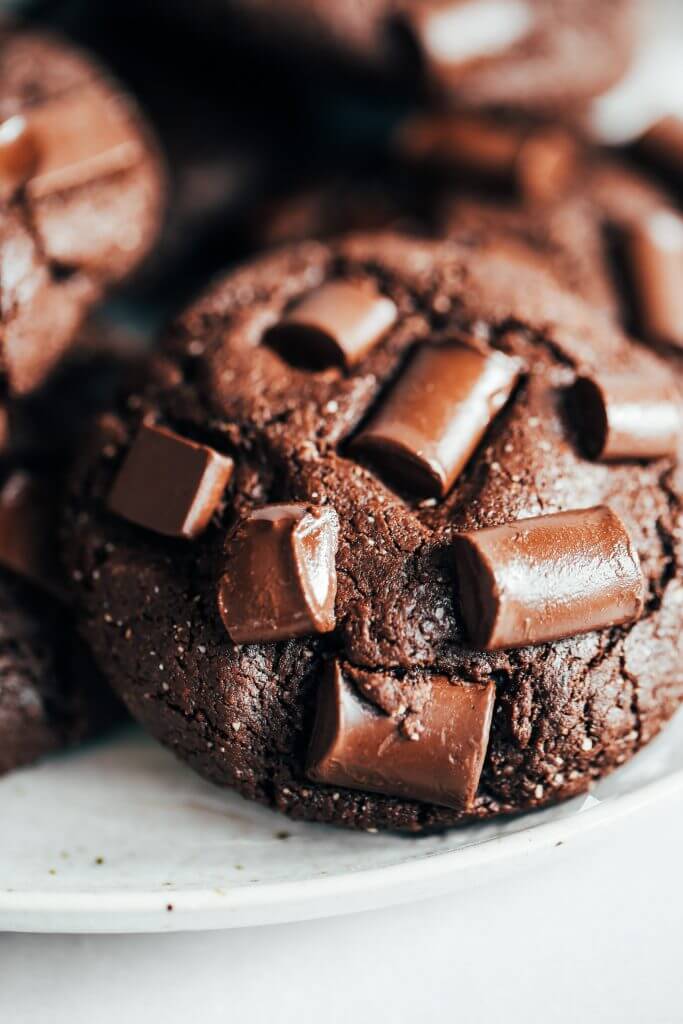 Preheat oven to 375F. Line a baking tray with parchment paper.

In a bowl whisk together coconut sugar, tahini, melted chocolate, and egg. Then stir in the rest of the ingredients (except chocolate chips) until smooth.

Add chocolate chips and make 8 cookie dough balls, set them on the baking tray, pat down slightly and bake on 375F for 10-12 minutes. Then cool slightly before serving.
Nutrition Facts

Chocolate Brownie Cookies

Amount Per Serving

Calories 201

Calories from Fat 126

% Daily Value*

Total Fat 14g 22%

Cholesterol 23mg 8%

Sodium 232mg 10%

Potassium 50mg 1%

Total Carbohydrates 17g 6%

Protein 6g 12%

* Percent Daily Values are based on a 2000 calorie diet.