Flourless Chocolate Cake Recipe
---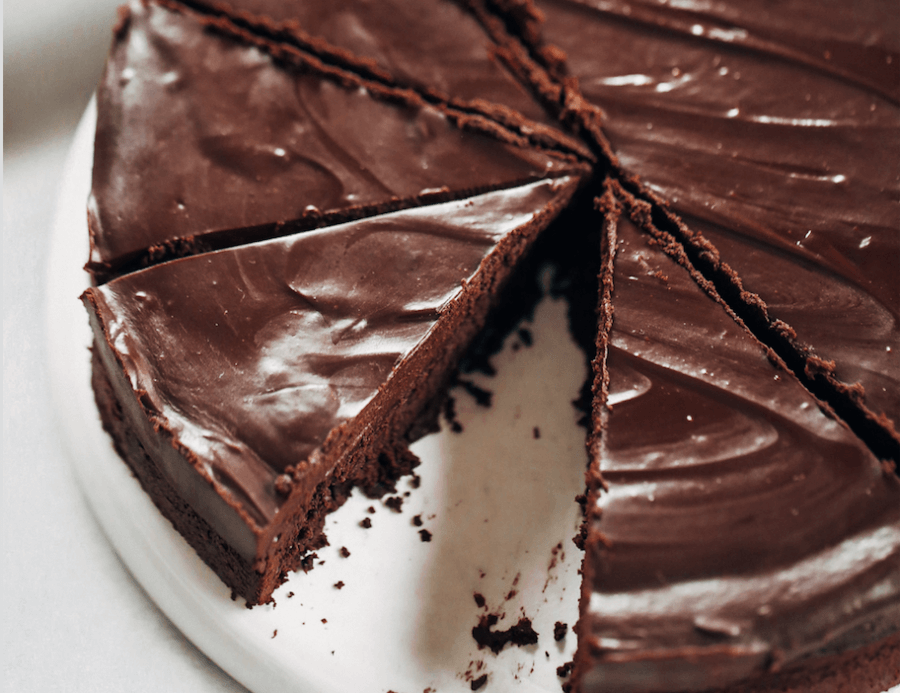 Flourless chocolate cake recipe. Paleo and dairy free fudgey chocolate cake with a thick layer of chocolate frosting. This easy chocolate cake will win hearts over and make you go back for seconds.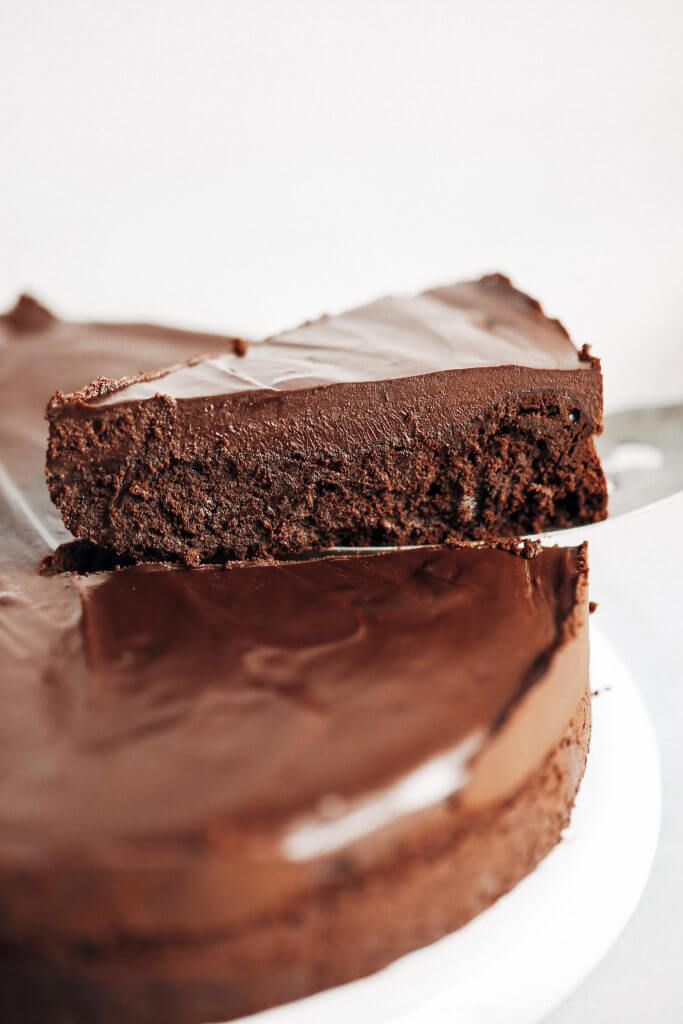 You guys already know how serious I am about my chocolate cakes, but what's even better than chocolate cake?
… Flourless chocolate cake with a big ol' fat layer of chocolate frosting!
This cake is coming into our lives at just the right time- right before Valentine's Day.
I am convinced, the only way to say I love you is: a big slice of homemade chocolate cake. 🙂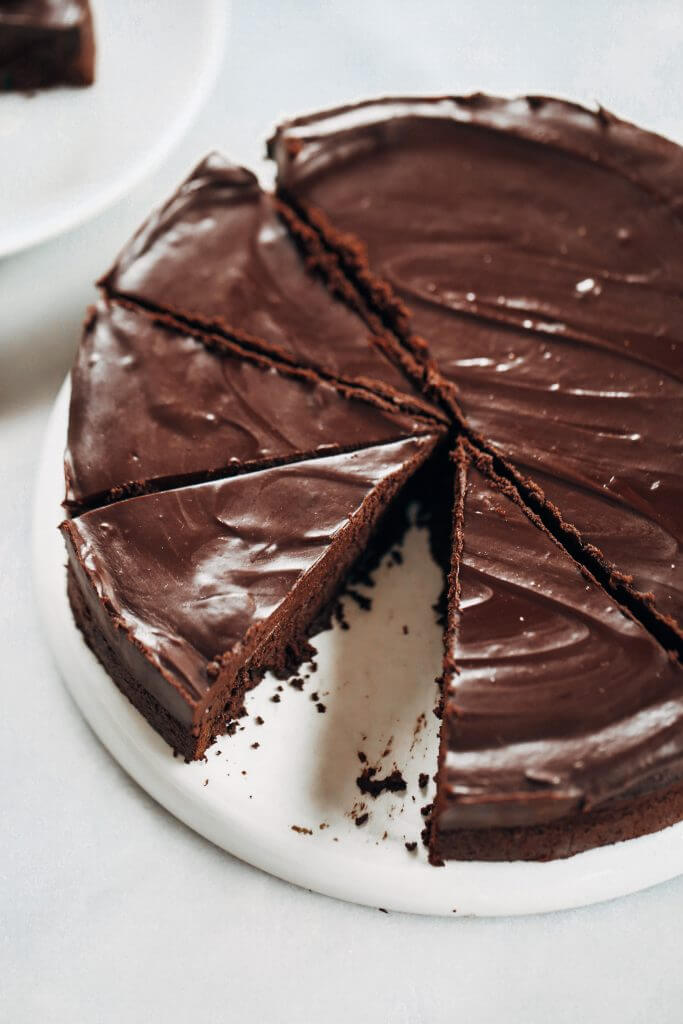 I went to bed in a snow storm and woke up in a snow storm.
Currently, there are two more feet of snow piling up in front of all the windows.
As long as I can still see out and there is enough lights for photos, then we are all good.
Stuck in the middle of a snow storm is a perfect excuse to cook though!
I've been making some new favorites today; including, this flourless chocolate cake recipe and some epic cashew chicken that is coming your way very soon!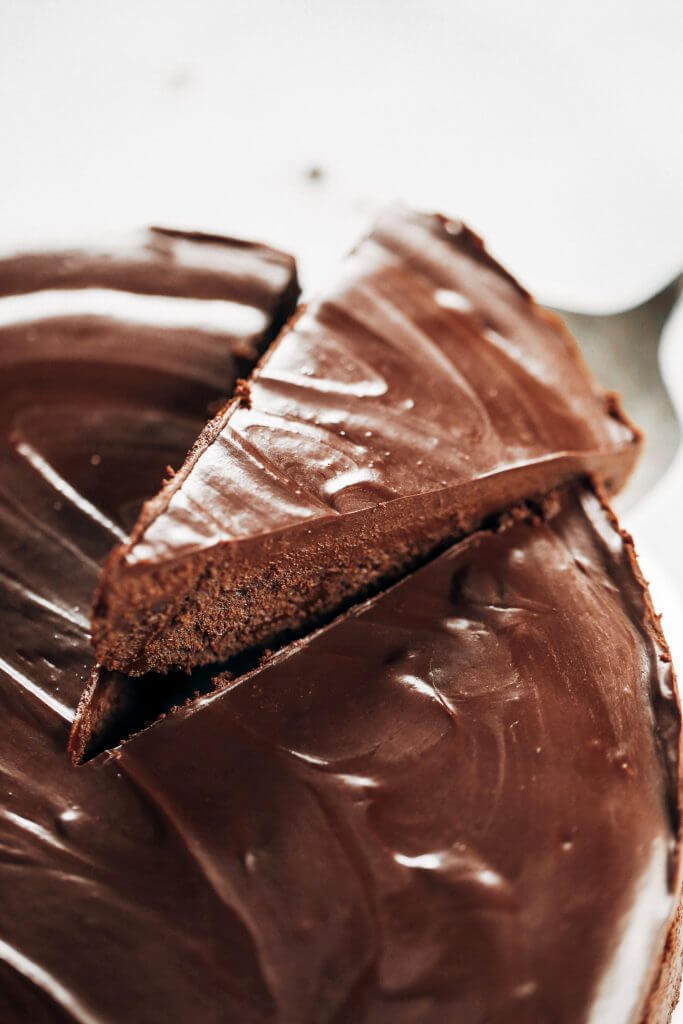 With the increase of chocolate cravings happening this time of year, it's important to make the right chocolate dessert decision.
Credentials for such perfect chocolate dessert might include:
A dense and fudgey chocolate cake made with more chocolate than your little heart can handle in one sitting.
More and more chocolate than you can ever imagine all piled up in one decadent layer of chocolate frosting-glazy-thing.
And of course, since we are going for perfection here, minimal and real ingredients are a must!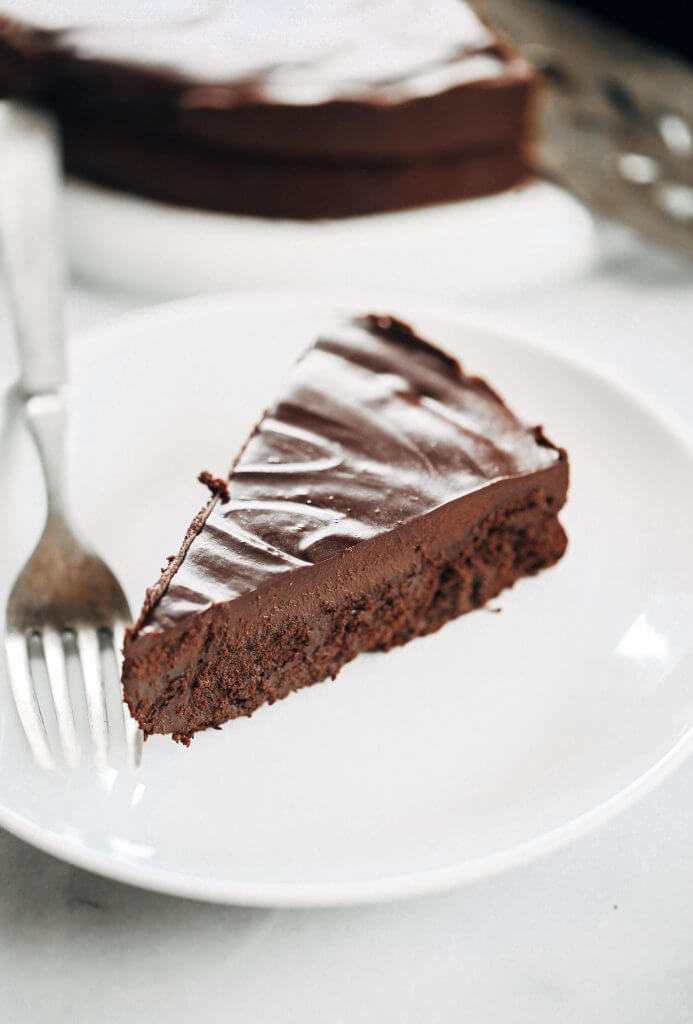 Get ready to win over some serious hearts with this chocolate cake people!
Let the chocolating begin.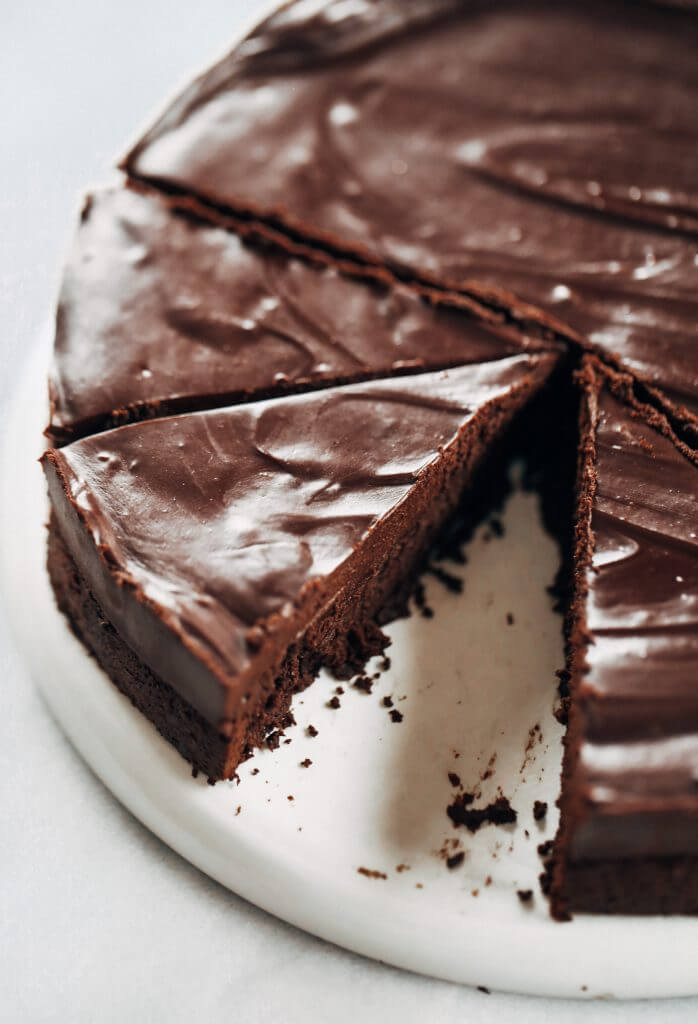 Preheat oven to 375F. Line the bottom of an 8" spring form cake pan with parchment paper.

In a saucepan, melt butter (or coconut oil) over medium heat then add chocolate chips, remove from heat, and stir until completely smooth.

Add rest of ingredients for cake and whisk until smooth.

Pour batter into the cake pan and bake on 375F for 30 minutes, then cool.

For the frosting, heat coconut milk over medium heat. Once simmering, remove from heat, add chocolate chips, and stir until melted and combined. Whisk until completely smooth, then pour over the cake and chill until it reaches desired consistency (about 1-2 hours in the freezer).
Nutrition Facts

Flourless Chocolate Cake Recipe

Amount Per Serving

Calories 383

Calories from Fat 198

% Daily Value*

Total Fat 22g 34%

Cholesterol 68mg 23%

Sodium 99mg 4%

Potassium 184mg 5%

Total Carbohydrates 46g 15%

Protein 7g 14%

* Percent Daily Values are based on a 2000 calorie diet.