---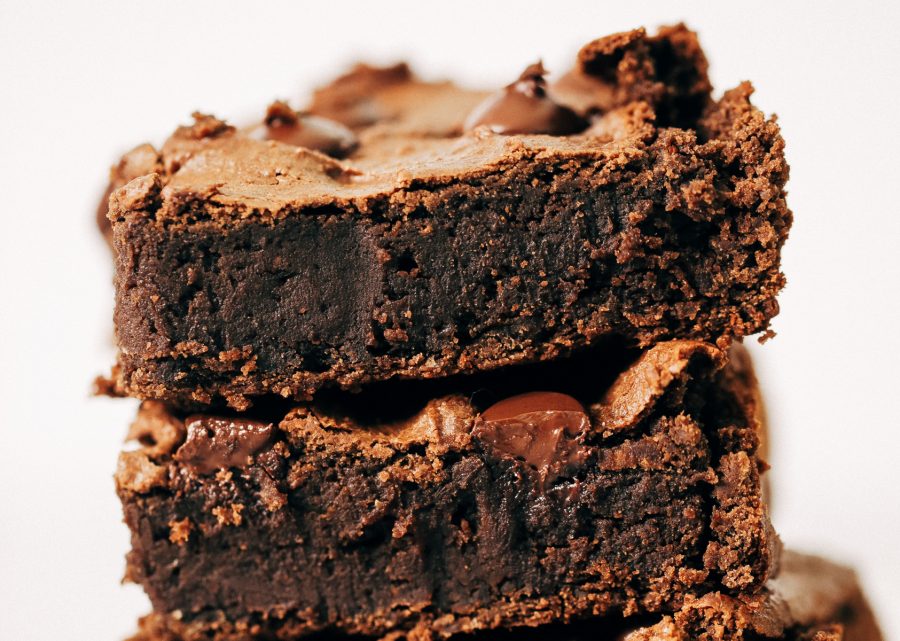 Low calorie protein brownies made without any flour and 9g protein! They are rich and chocolatey, but still super healthy and easy to make! These gluten free brownies are naturally sweetened without any refined sugar. They are made from chickpeas, protein powder, cocoa powder, maple syrup, and almond butter- super easy and way more delicious than you might think!

Print Recipe Flourless Protein Brownies Low calorie protein brownies made without any flour and 9g protein! They are rich and chocolatey, but still super healthy and easy to make! These gluten free brownies are naturally sweetened without any refined sugar. They are made from chickpeas, protein powder, cocoa powder, maple syrup, and almond butter- super easy and way more delicious than you might think! Ingredients Info Cook Time 30 minutes Prep Time 5 minutes Servings regular size brownies or 4 large MetricUS Imperial Course Dessert Votes: 78
Rating: 3.82
You: Rate this recipe! Info Cook Time 30 minutes Prep Time 5 minutes Servings regular size brownies or 4 large MetricUS Imperial Course Dessert Votes: 78
Rating: 3.82
You: Rate this recipe! Ingredients Instructions
Preheat oven to 350F. Line a 6" baking dish with parchment paper.
Combine all ingredients in a food processor until smooth. Then pour batter into a 6" square baking dish lined with parchment paper.
Optional: sprinkle top of brownie batter with a handful of chocolate chips, then bake on 350F for 30 minutes. Allow to set for about 10 minutes before serving.
Nutrition Facts Flourless Protein Brownies Amount Per Serving Calories 161 Calories from Fat 90 % Daily Value* Total Fat 10g 15% Saturated Fat 1g 5% Polyunsaturated Fat 0.2g Monounsaturated Fat 0.2g Sodium 286mg 12% Potassium 139mg 4% Total Carbohydrates 11g 4% Dietary Fiber 4g 16% Sugars 2g Protein 8g 16% Vitamin A 12% Vitamin C 4% Calcium 6% Iron 6% * Percent Daily Values are based on a 2000 calorie diet.
Read more