Dairy-Free Maple Pumpkin Ice Cream
---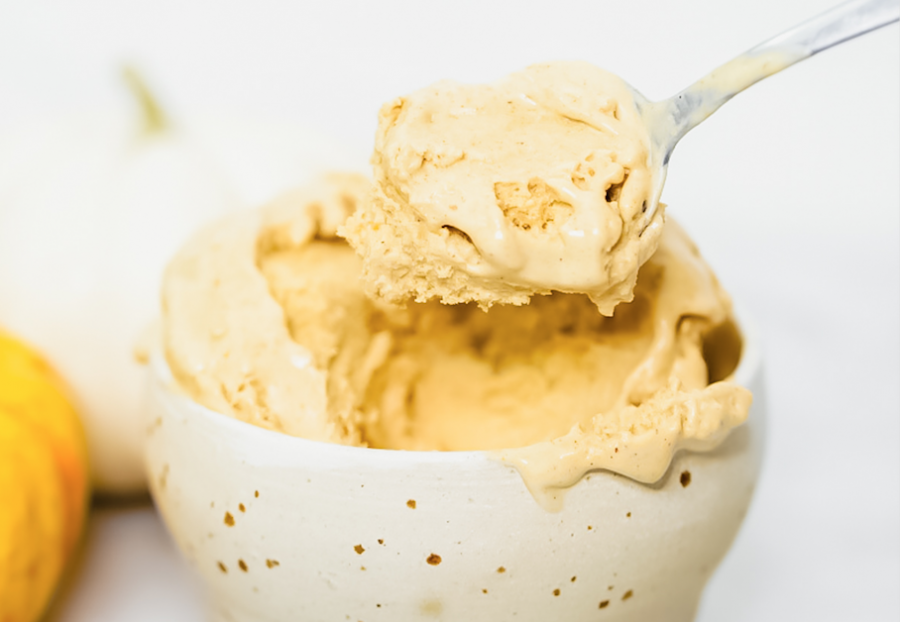 Dairy-free pumpkin maple ice cream made with coconut milk, sweetened with coconut sugar! Who says ice cream isn't a fall dessert?
*Nutritional data is for 1 1/2 pints (the whole batch).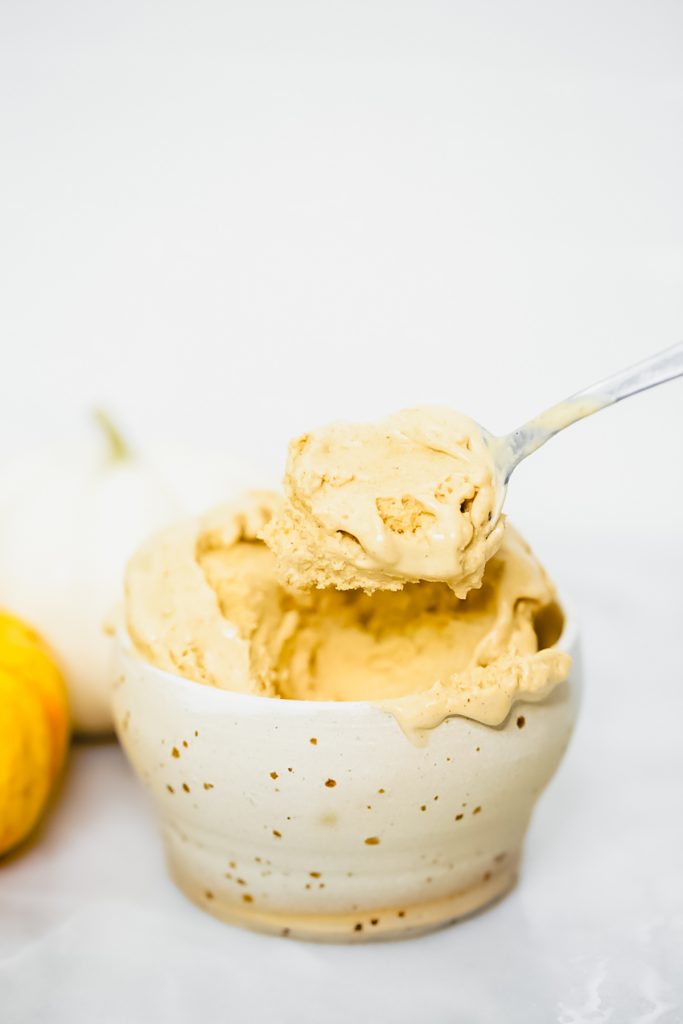 I am such a fan of ice-cream!
There are so many options and possibilities… and as much as I love the dairy-free options available, there are so many more I want to create and eat!
So, I decided to have a go at my own dairy-free ice cream base.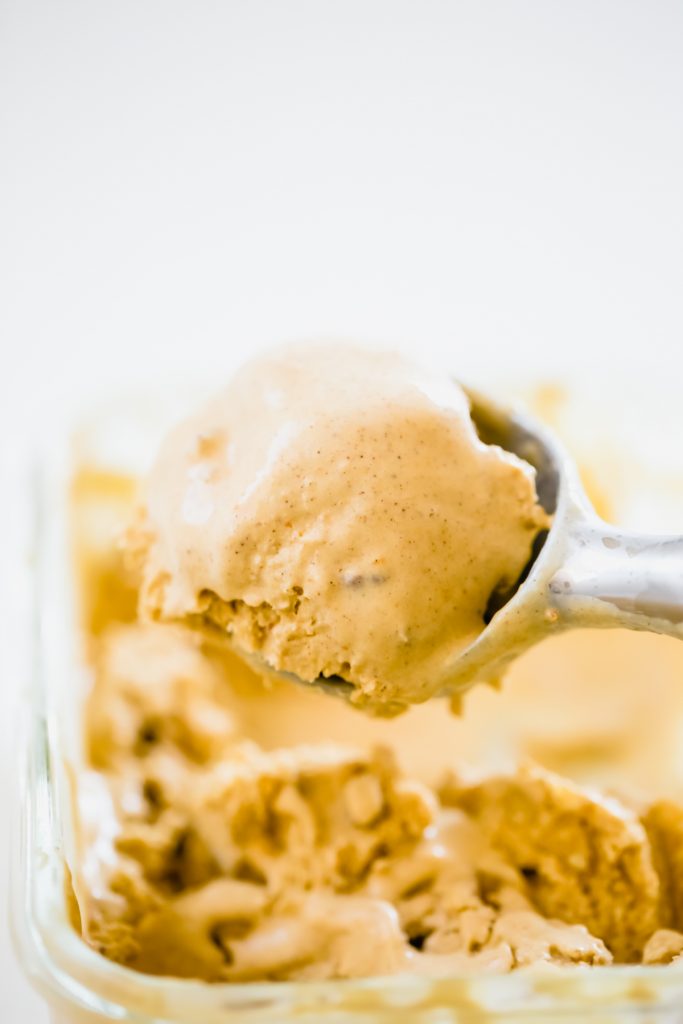 The best part is the base (as good as it is alone) holds so much opportunity to be whatever yummy creation you want it to be.
I made the base with coconut milk and coconut condensed milk (coconut milk cooked down with coconut sugar).
It's sweet, light, and refreshing.
Add in your favorite cookies, candies, fruits, nuts, and chocolates. Whatever you can come up with, just make it your own! 🙂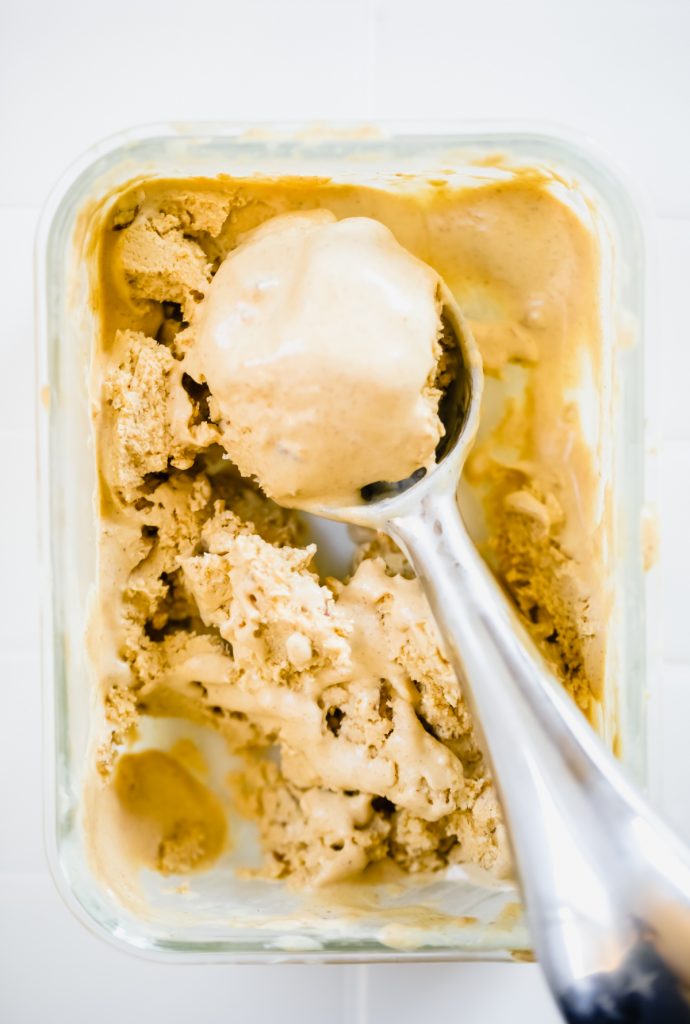 To make this fall flavor I mixed pumpkin puree with maple syrup and plenty of cinnamon and pumpkin pie spice.
I used this ice cream maker. It is simple to use and churns out some wonderfully smooth ice cream!
And once you're ready to scoop, I recommend the Midnight Scoop ice cream scoop.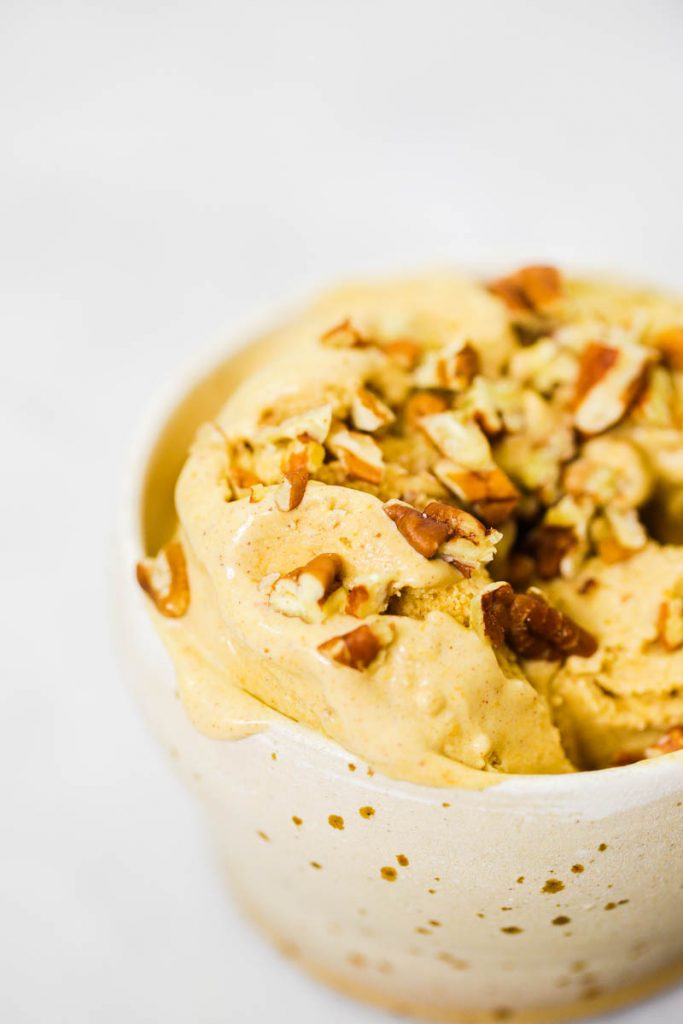 Cozy up by the fire in your comfiest sweater and enjoy a scoop (or two) of this wonderful fall ice cream.
Add in some candied pecans and you will feel like you are eating a thanksgiving pie!
I hope you enjoy this as much as I do. 🙂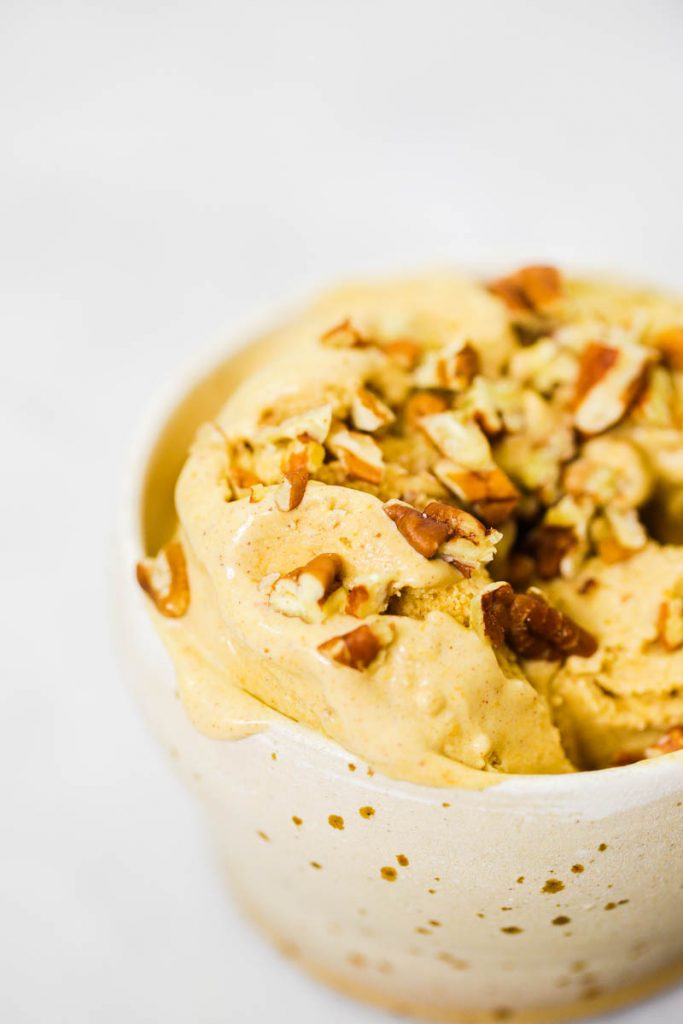 Passive Time

25-30

minutes
Passive Time

25-30

minutes
Combine ingredients in a small sauce pan and bring to a boil stirring occasionally. Once boiling turn down to a simmer for 25-30 min or until the mixture starts to thicken and coats the back of a spoon. Set aside in the fridge to cool.
Mix all the ingredients in a small bowl until smooth and set aside.
Put two cans of full fat coconut milk in the fridge overnight to completely chill the milk. Drain off any water and pour coconut milk into a bowl.

Mix in the cooled coconut condensed milk, vanilla, cinnamon, and salt.

Pour half of the coconut base into the ice cream maker. Add in the sweet pumpkin to the other half of the ice cream mix and pour into the ice cream maker.

Let ice cream mix until thick. The timing will depend on your ice cream maker so check the instructions for best results.
Nutrition Facts

Dairy-Free Maple Pumpkin Ice Cream

Amount Per Serving

Calories 507

Calories from Fat 243

% Daily Value*

Total Fat 27g 42%

Polyunsaturated Fat 0.01g

Monounsaturated Fat 0.02g

Sodium 164mg 7%

Potassium 14mg 0%

Total Carbohydrates 64g 21%

Protein 2g 4%

* Percent Daily Values are based on a 2000 calorie diet.