Dairy Free Mint Ice-Cream
---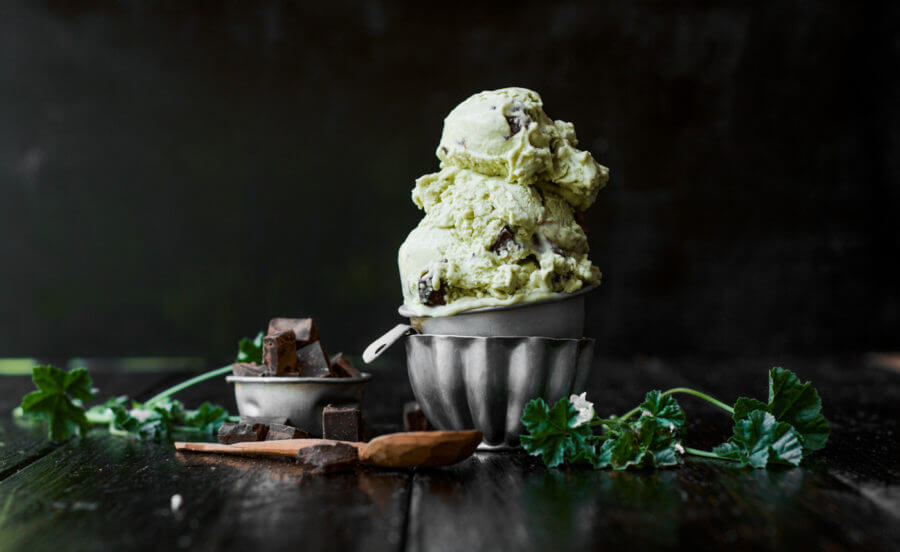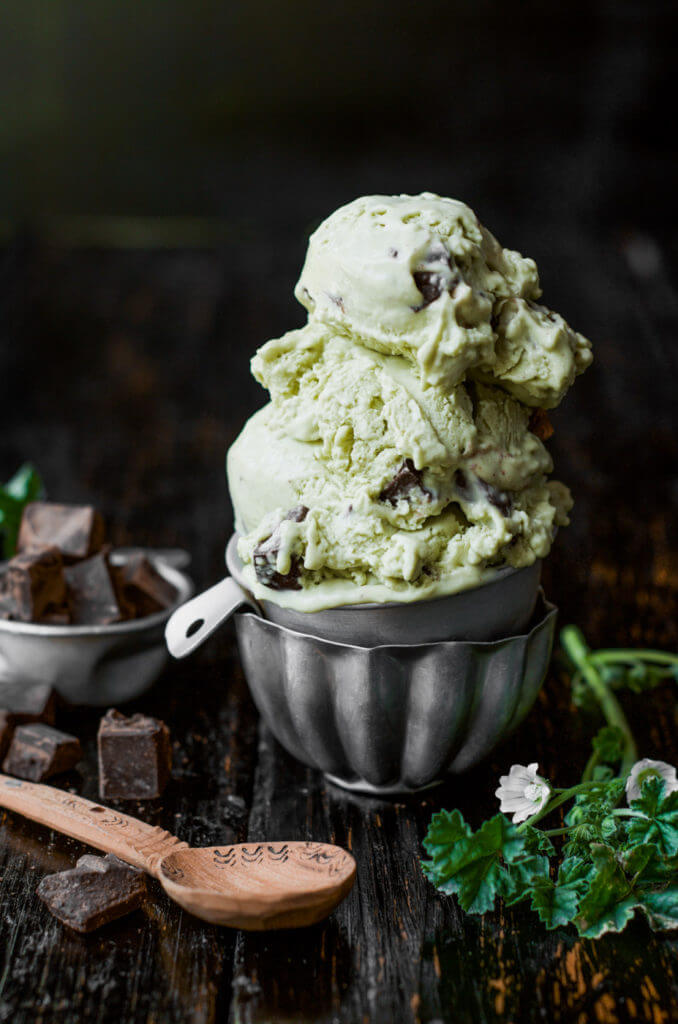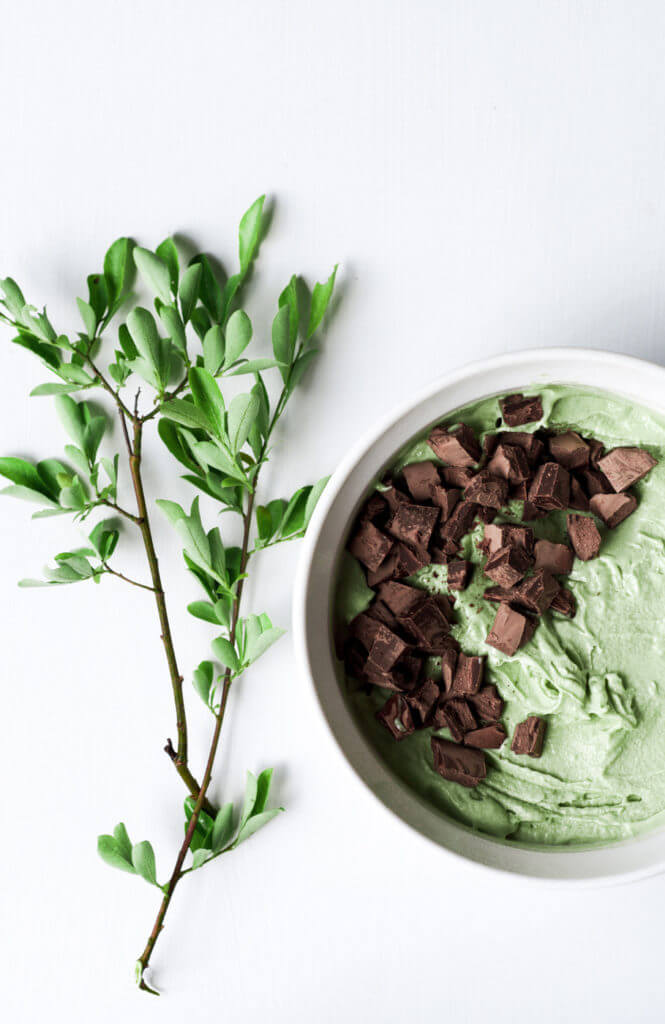 This creamy and refreshing mint ice-cream is stuffed with chocolate chunks. The perfect treat for warm summer days. This ice-cream recipe is dairy free, paleo, and has a vegan option as well.
My sister is the biggest fan of peppermint and will put it in almost anything… and I mean anything! This week, I saw her add it to her oatmeal! So I'm not being extreme when I say She's a big fan of this stuff! Anyway, She has been begging me to make this paleo mint chocolate chunk ice-cream for weeks. So this recipe is dedicated to my amazing sister and Her wacky love of everything peppermint.
I too am a fan, but I defiantly don't like peppermint extract in my oatmeal! I do however, love it in my ice-cream. In fact, mint chocolate chunk ice-cream was my absolute favorite ice-cream as a kid, right along there with vanilla. Paleo ice-creams are my fave, because they are so easy to make. Having my own ice-cream machine is incredible and makes it impossible to stay away from making batches of ice-cream every week of the summer…Food blogger problems.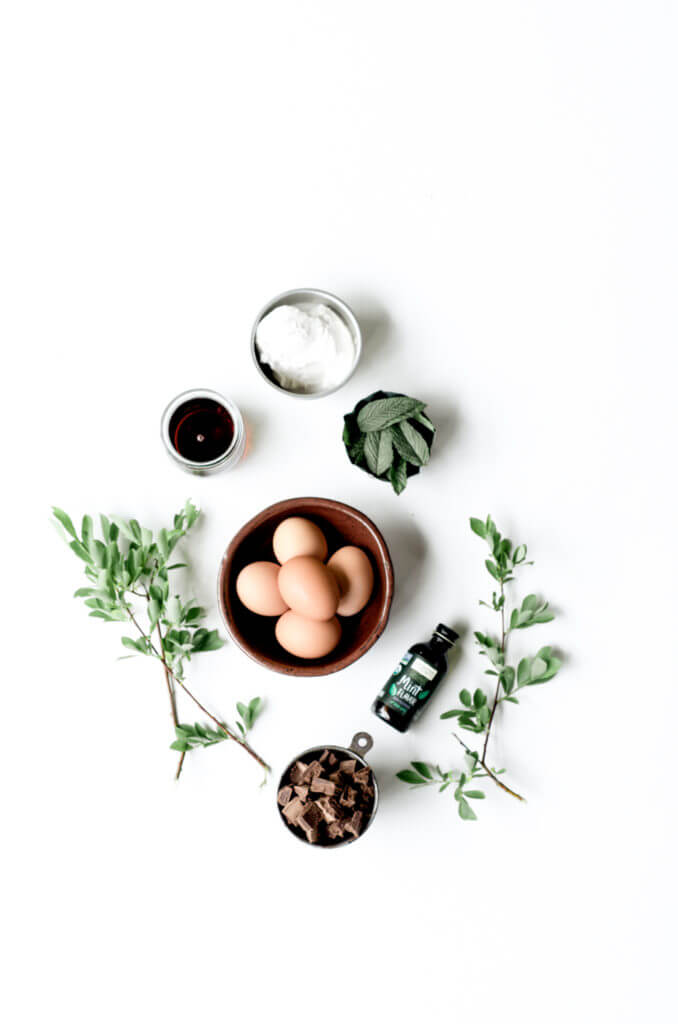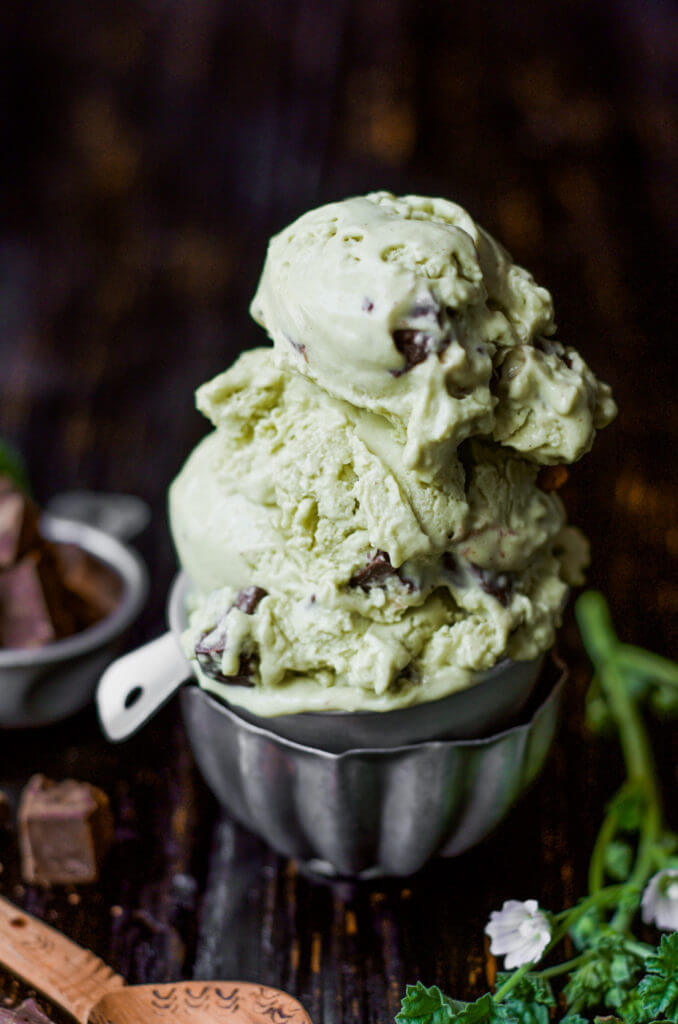 Family favorite recipes are those timeless recipes that bring back memories with every bite. For me, that would be mint chocolate chunk ice-cream. Memories of hot summer days playing in the yard and running through the sprinkler always accompanies an ice-cream cone.
As a kid, around noon every day during the summer months, my siblings and I would hear the happy melodies of the ice-cream truck. The little white truck would make it's way through our neighborhood ever afternoon. My siblings and I would run into the house, grab our spare change, and then race out to greet the friendly ice-cream man.
Each time He opened up that little freezer, tucked away in the back of His truck, it was like Christmas! All of us would lean over the side of the freezer, poking our heads into the frosty air. We would gaze at all the pretty packagings on the ice-cream bars, sandwiches, and colorful popsicles. After thoroughly observing and asking each other what the other was going to get, we would finally pick out our favorites. After thanking the man in the ice-cream truck, we waved until the melody of those happy tunes rolled out into the distance.
Ice-cream treats the kid in us all, so go ahead, have some fun and make some ice-cream!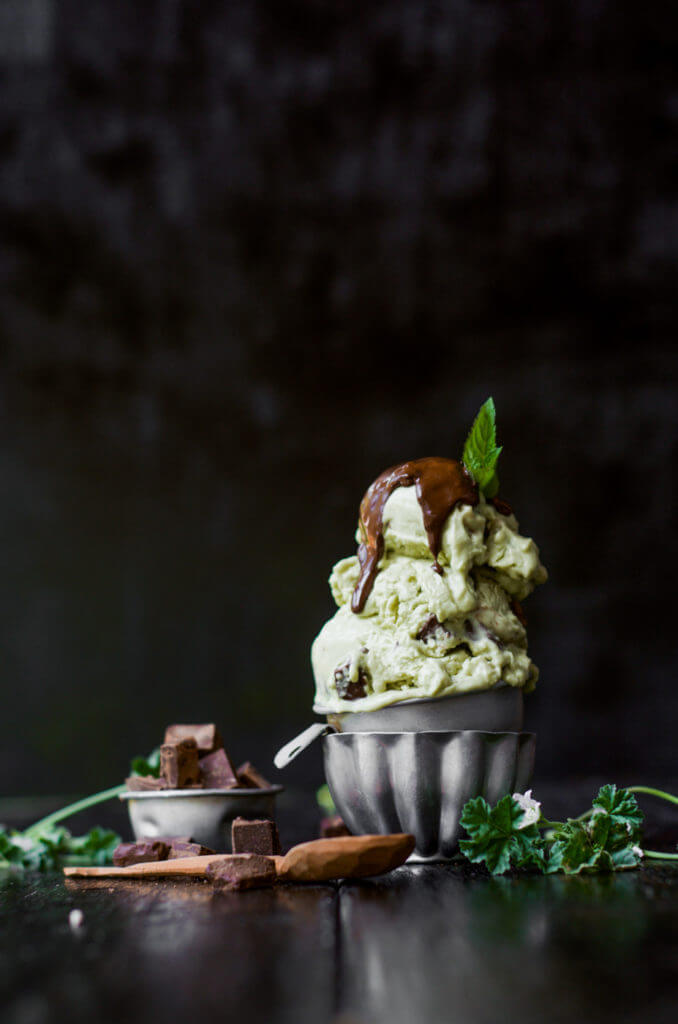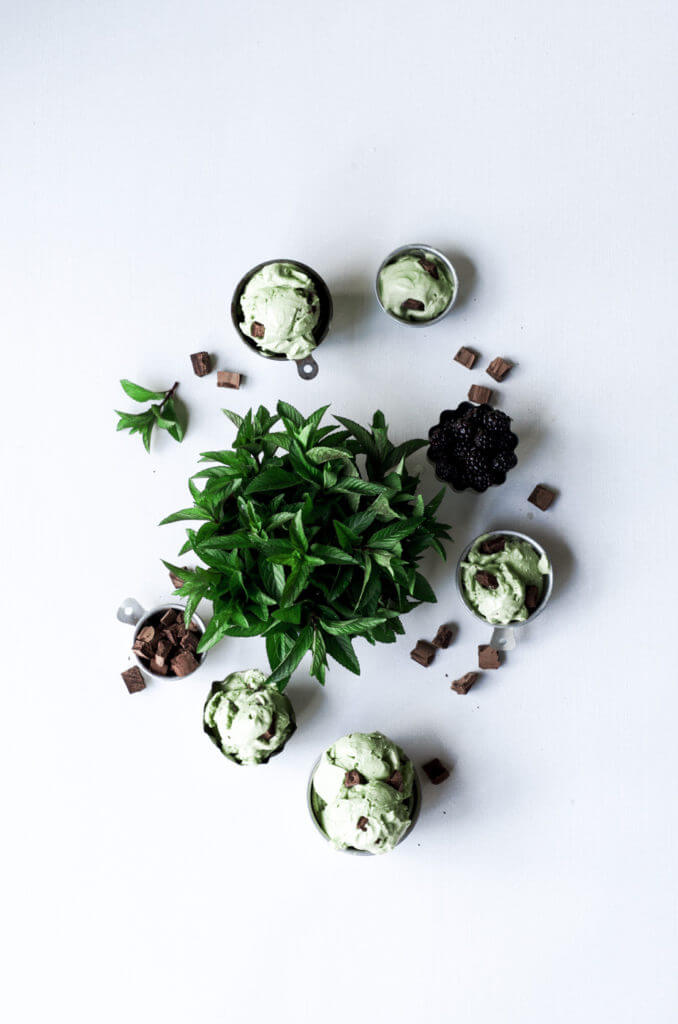 Mint Chocolate Ice-Cream
Making ice-cream at home is one of the best things ever, but for this recipe you will need an ice-cream maker. I own a Cuisinart ice-cream maker that makes 2 quarts of ice-cream per batch. It is seriously the best investment ever! I use it almost every day in the summer, making batches of ice-cream for friends and family. Homemade ice-cream is always, always a huge hit and wins the hearts of guests. You can order your own Cuisinart Ice-cream maker right here!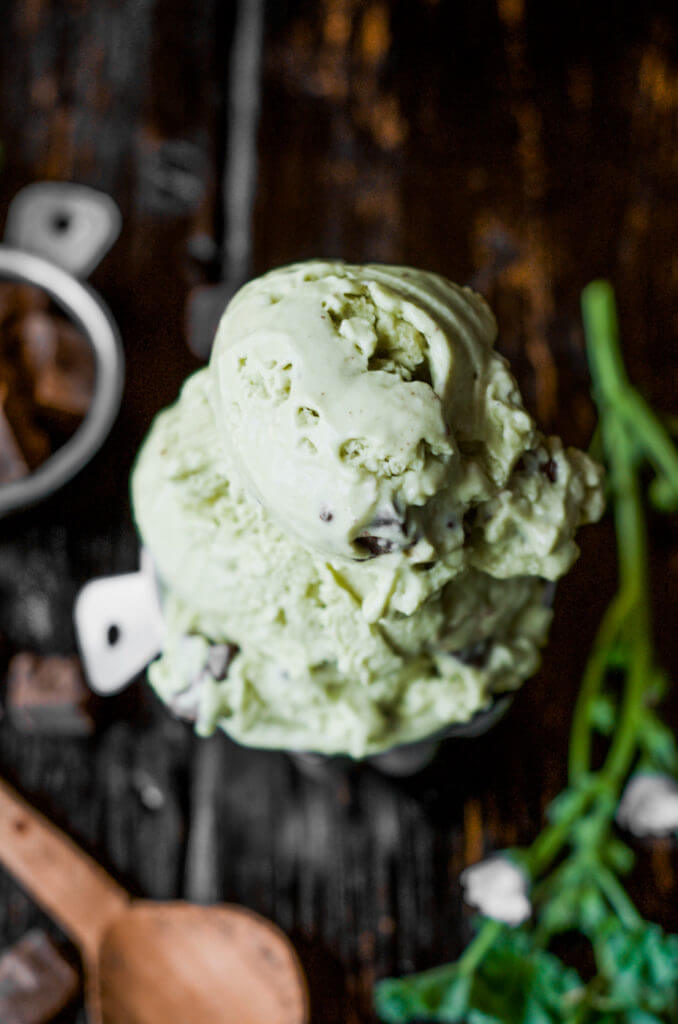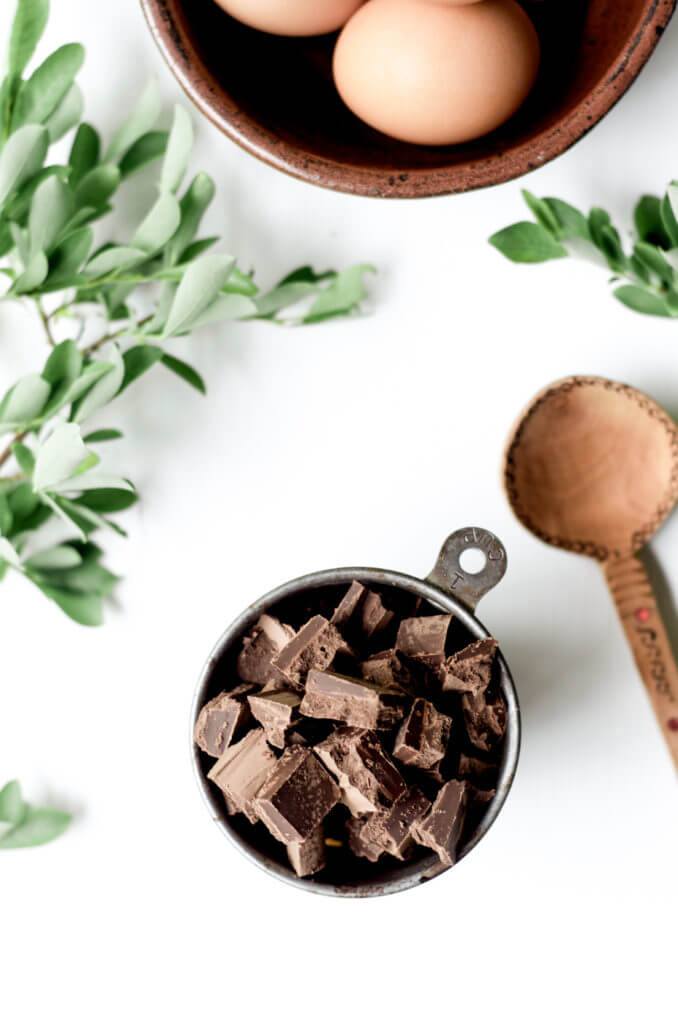 VIEW THE INSTRUCTIONS BELOW OR SELECT ANOTHER RECIPE
Passive Time

20-30

depending on the type of ice-cream machine
In order to make this ice-cream Vegan, simply leave out the egg.
Passive Time

20-30

depending on the type of ice-cream machine

In order to make this ice-cream Vegan, simply leave out the egg.
Combine all of the ingredients in a blender and blend until smooth (except the chocolate chunks, which you will stir in at the end).

Remove the pit and peel from the avocado and blend into the ice-cream.

Follow the instructions on your ice-cream machine and churn until the ice-cream is thick and smooth.

Once the ice-cream is firm, remove the ice-cream from the machine and put in in a bowl or container. Stir the chocolate chunks into the ice-cream and serve or freeze for later use.
Nutrition Facts

Dairy Free Mint Chocolate Ice-Cream

Amount Per Serving

Calories 161

Calories from Fat 45

% Daily Value*

Total Fat 5g 8%

Sodium 2mg 0%

Total Carbohydrates 31g 10%

Protein 1g 2%

* Percent Daily Values are based on a 2000 calorie diet.