Healthy Vegan Vanilla Ice-Cream
---
No ice-cream machine needed to make this healthy vanilla ice-cream. This dairy free vegan ice-cream is made with just a blender and a metal bowl. An easy paleo ice-cream made with coconut milk and dates.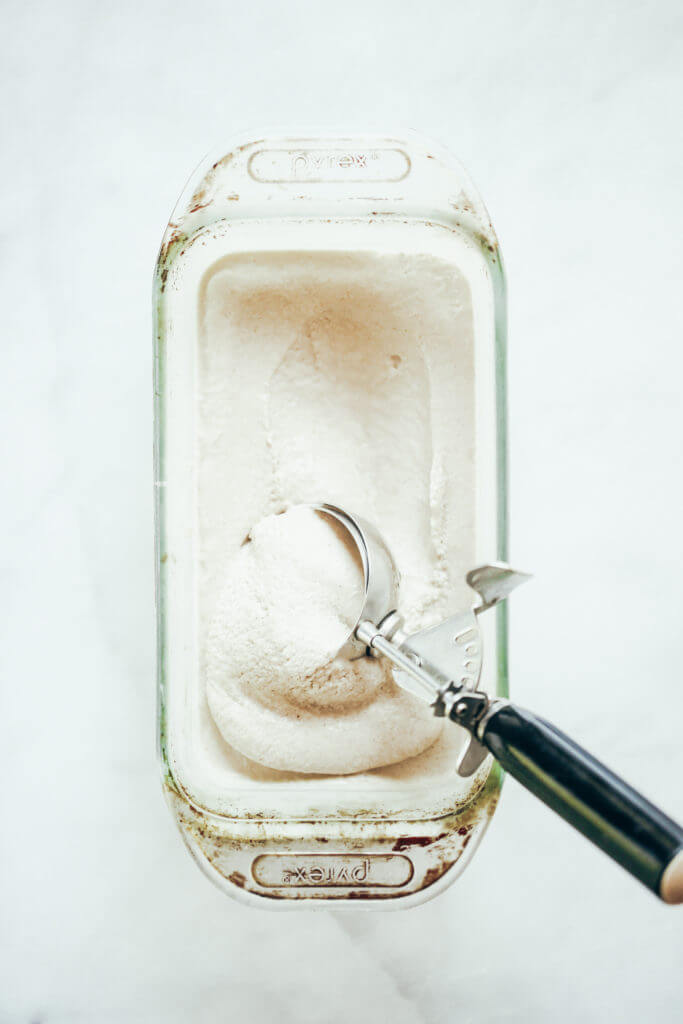 Welcome to the melt-in-your-mouth creamy world of no-churn vegan vanilla ice-cream.
Made with dates and coconut milk, this ice-cream pretty much beats all with it's healthy ingredients and smooth salty-sweet flavor.
Trust me, you're gonna be hooked on this stuff- it's reaaal good.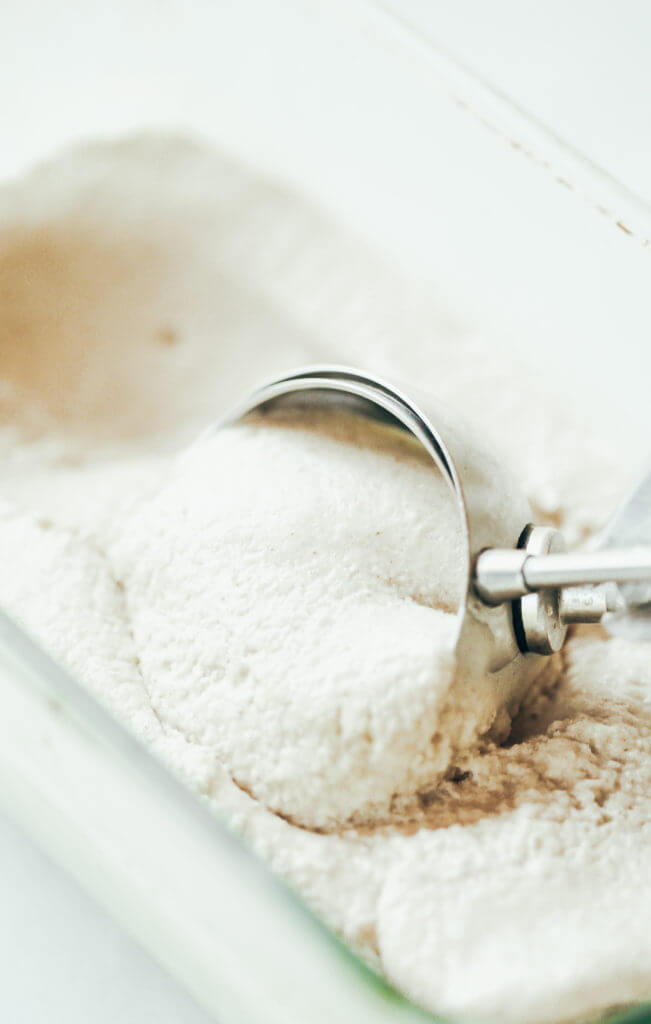 Okay, you really should know…
You DON'T NEED AN ICE-CREAM MAKER FOR THIS RECIPE!!!!!
Whaaaaat?
So happy to have found the perfect blend of smooth creamy ice-cream and no ice-cream machine needed.
Because, sometimes I forget to put the ice-cream bowl in the freezer 24 hours in advance.
Then I'm left high and dry without my magic ice-cream maker.
Oh well!
That's what metal bowls, a good silicone spatula, and hands are for, right?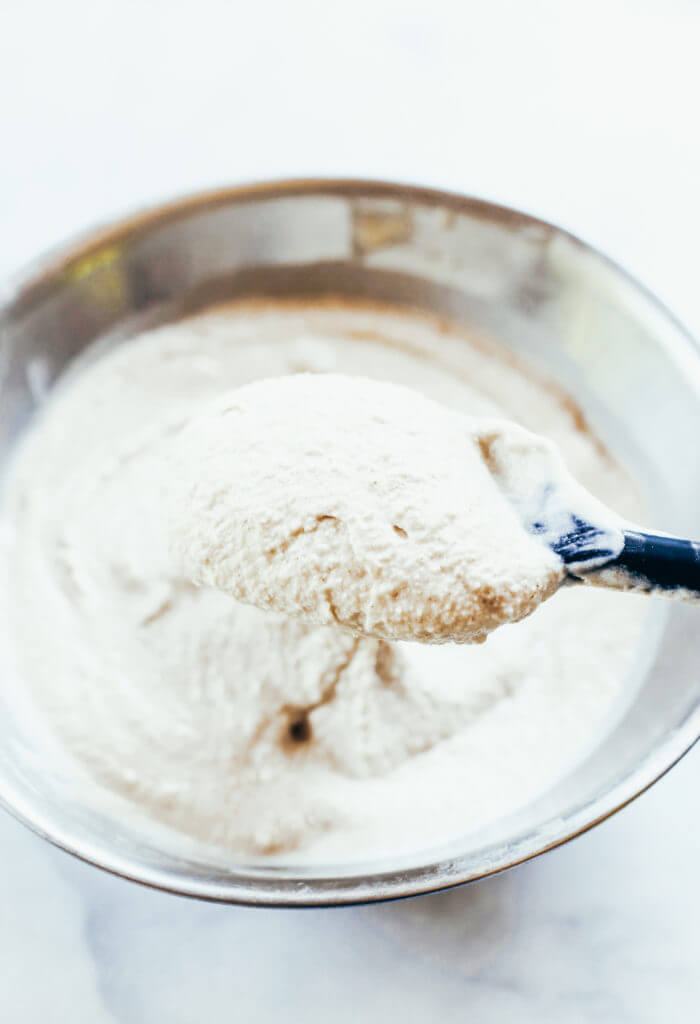 how to make vanilla ice-cream
If you have an ice-cream maker you can totally make it in that instead!
Whatever you feel like, do it!
As long as it includes lots and lots of vanilla ice-cream.
This is the ice-cream maker I have.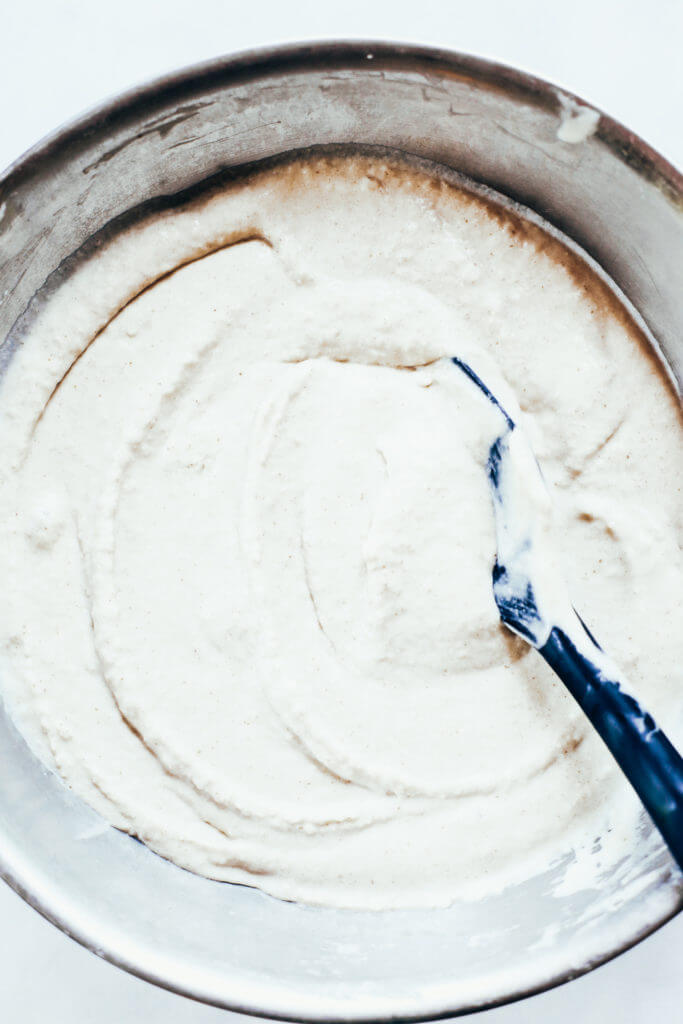 If you're going all-out-old-fashion-elbow-grease with me on this one, these spatulas are seriously a life saver!
I have tried making ice-cream with different mixing utensils, but these definitely beat all.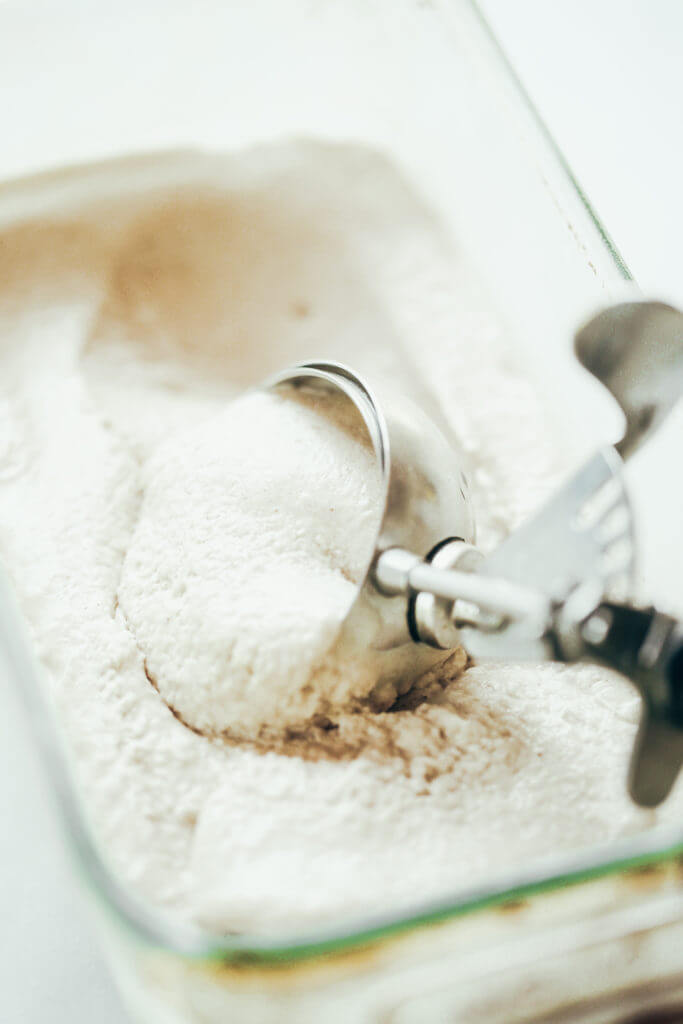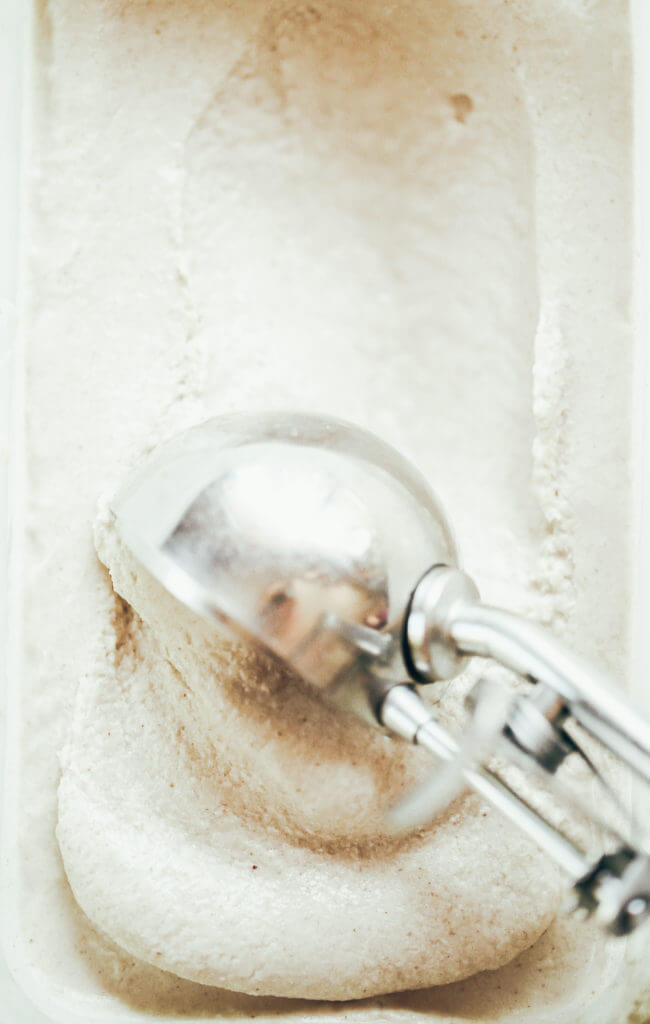 Puree ingredients in a high speed blender until smooth.

Pour into a metal bowl and chill in the freezer, whipping with a silicone spatula every 15 minutes until it reaches desired consistency.
Nutrition Facts

Healthy Vegan Vanilla Ice-Cream

Amount Per Serving

Calories 250

Calories from Fat 126

% Daily Value*

Total Fat 14g 22%

Sodium 186mg 8%

Potassium 133mg 4%

Total Carbohydrates 31g 10%

Protein 2g 4%

* Percent Daily Values are based on a 2000 calorie diet.