Dairy Free Banana Split Ice-Cream
---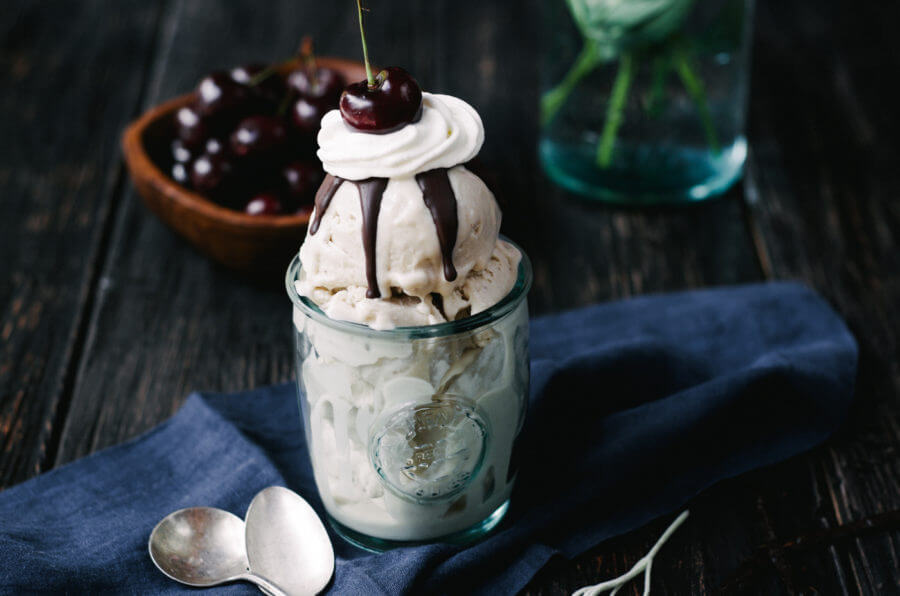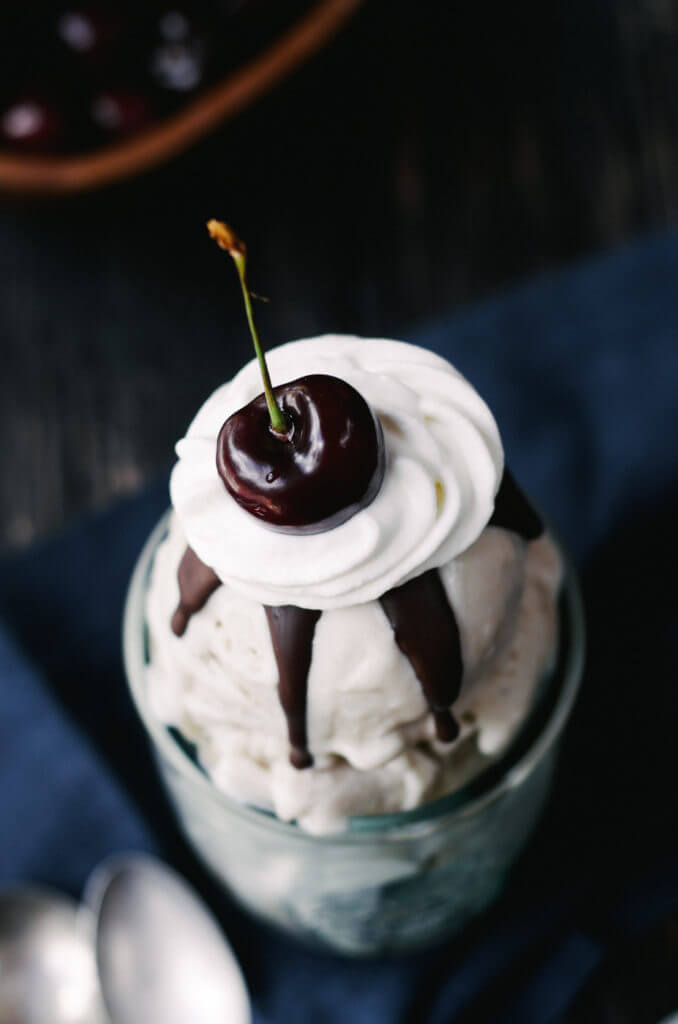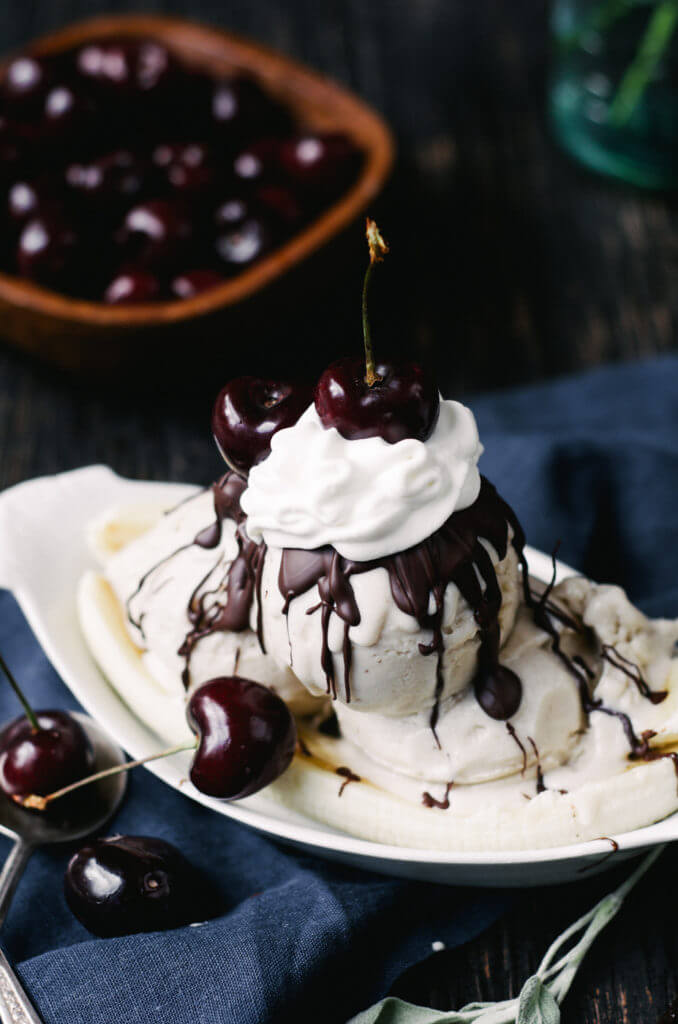 Nothing says summer like this rich and creamy Banana Split. This smooth and decadent frozen dessert is dairy free, paleo, and has a vegan option as well. This recipe is made with whole food ingredients and is a delicious dairy free alternative. I make all my ice-cream in my incredible Cuisinart 2 Qt. Ice-Cream Maker. I bought this ice-cream maker a few years ago… let's just say that it is very well loved. If you don't already own an ice-cream maker, then you need it in your life, because it is fabulous! You can order you own right here and happily be making ice-cream.
When I was a kid, my family and I used to sell ice-cream bars in our neighborhood, at soccer games, and at the park. I have fond memories attached to a freezer full of ice-cream bars in a rainbow variety of flavors. I feel like such a kid every time I dig into a pile of mint chocolate chunk ice-cream. So, go ahead, let the kid in you have a treat and make some ice-cream.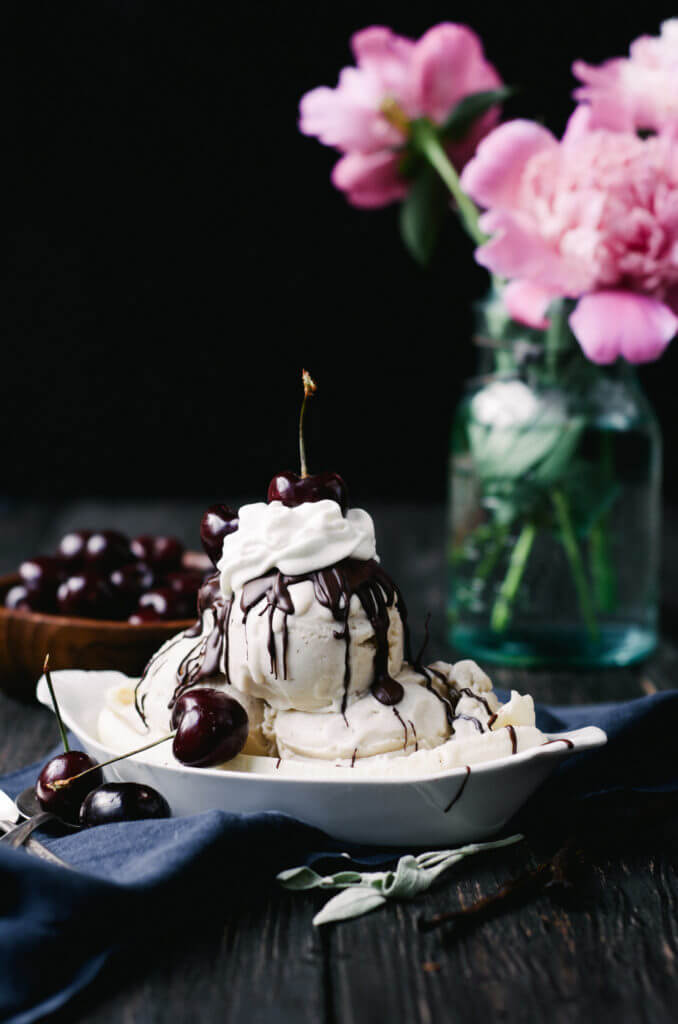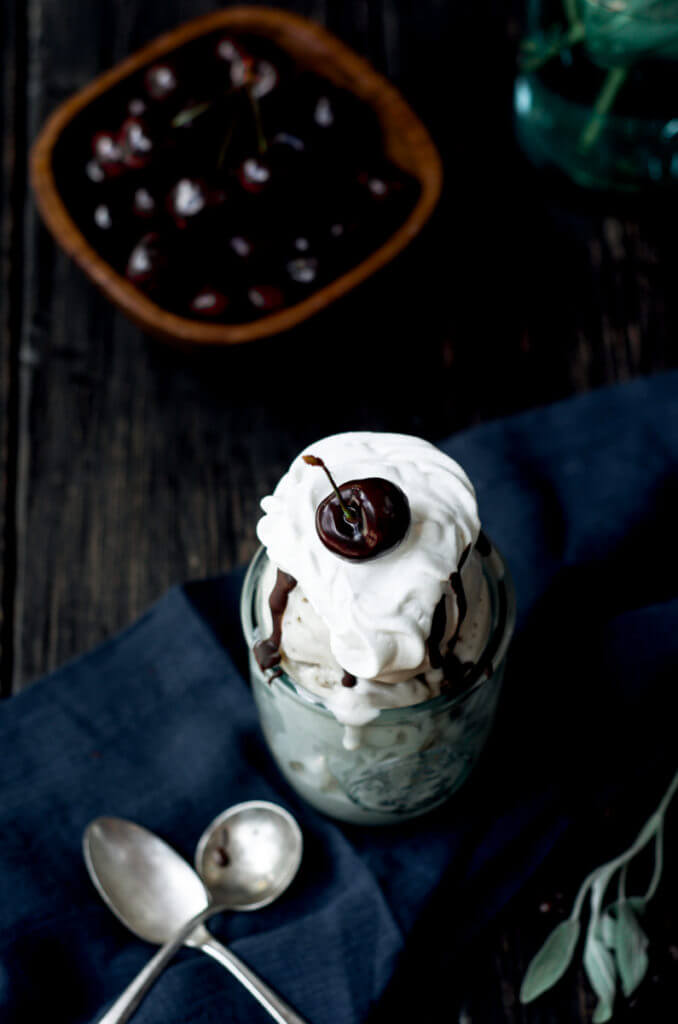 Dairy Free Ice-Cream
Coconut is antiviral and antibacterial. The properties of the medium chain fatty acids/triglycerides (MCTs) found in coconut oil make it perfect for boosting the immune system and fighting bacteria. Eating coconut on a daily basis is ideal and eating it in the form of a banana split sounds waaaaay tastier than licking the last bit off a tablespoon (shudder).  Learn about more ways you can use coconut oil on a daily basis here. I deep down really hate oil and definitely can't eat it straight! I had to alter my thinking and overcome this… doing this whole healthy thing and eating fats is good for you thing. I like my avocados, almonds, and pecans now:) Stocking your kitchen with a list of go-to coconut recipes is an ingenious plan!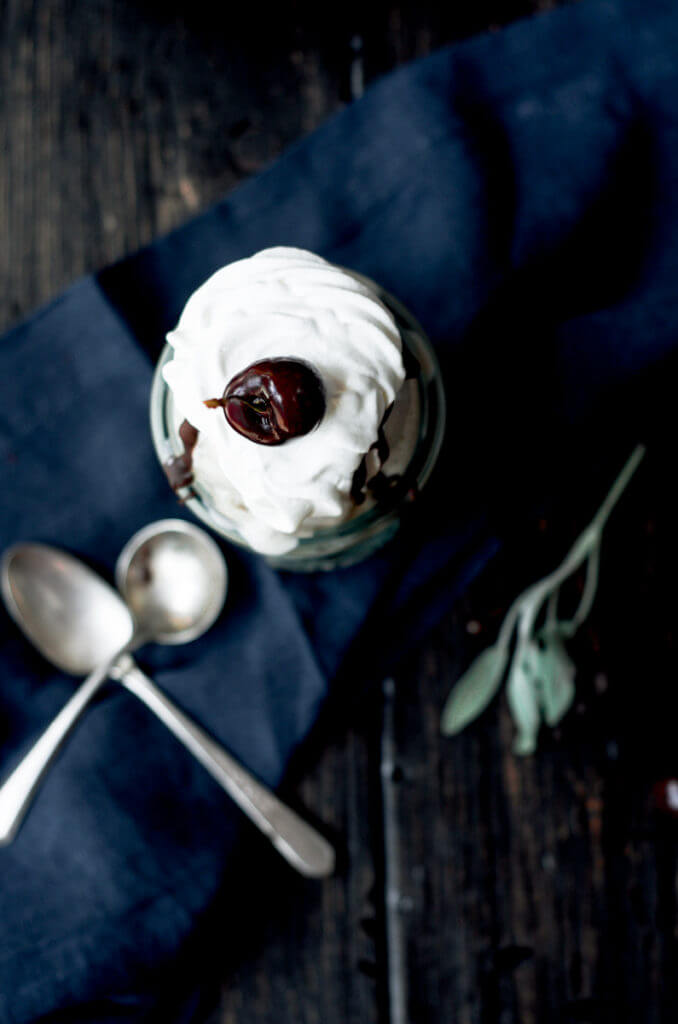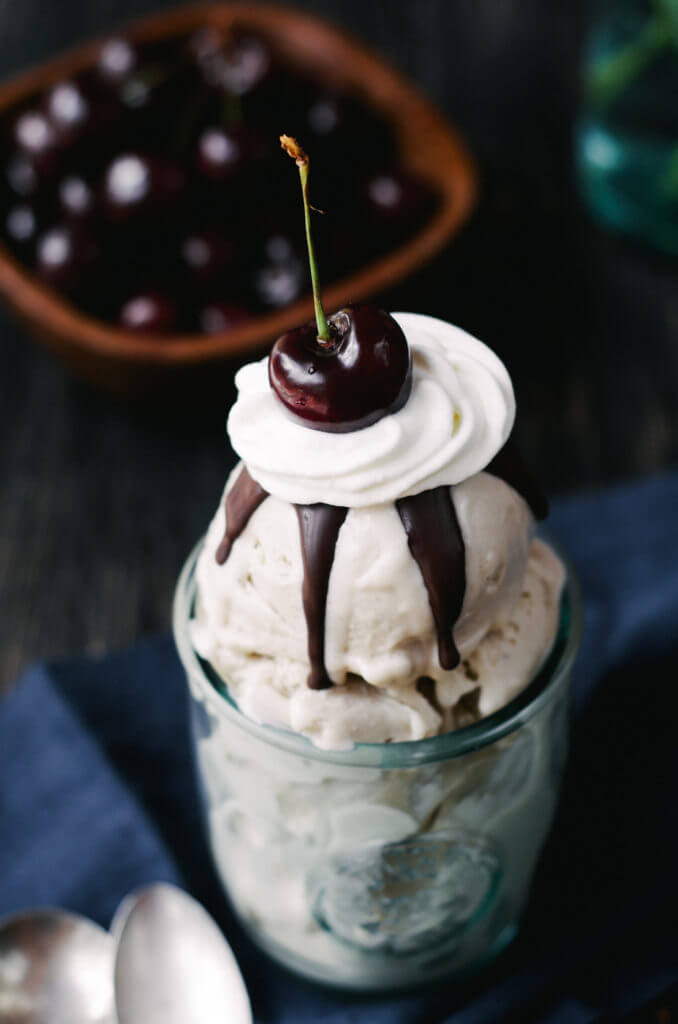 Passive Time

20-30

minutes depending on the brand of Ice-Cream machine
In order to make this ice-cream Vegan, simply leave out the egg.
Passive Time

20-30

minutes depending on the brand of Ice-Cream machine

In order to make this ice-cream Vegan, simply leave out the egg.
Combine all of the ingredients for the ice-cream in a blender and blend until smooth

Follow the instructions on your ice-cream machine and churn until the ice-cream is thick and smooth.

To make the chocolate sauce, melt the chocolate chips and coconut oil together in a double boiler until the chocolate has melted. Stir the chocolate sauce until the coconut oil is well combined.

Once the ice-cream has finished churning, serve with sliced banana, chocolate sauce, cherries, and whipped cream.
Nutrition Facts

Dairy Free Banana Split Ice-Cream

Amount Per Serving

Calories 354

Calories from Fat 243

% Daily Value*

Total Fat 27g 42%

Cholesterol 81mg 27%

Sodium 24mg 1%

Potassium 109mg 3%

Total Carbohydrates 29g 10%

Protein 3g 6%

* Percent Daily Values are based on a 2000 calorie diet.