---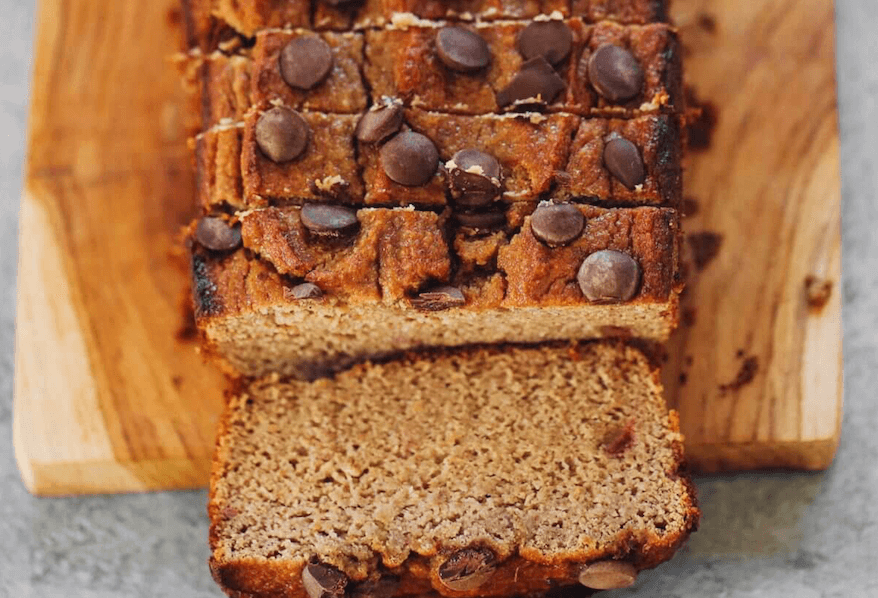 How to make coconut flour banana bread. An easy paleo banana bread recipe, naturally sweetened with dates. This gluten free loaf is made in just minutes in a food processor! Make this easy breakfast bread the whole family will love.

Print Recipe Coconut Flour Banana Bread How to make coconut flour banana bread. An easy paleo banana bread recipe, naturally sweetened with dates. This gluten free loaf is made in just minutes in a food processor! Make this easy breakfast bread the whole family will love. Ingredients Info Cook Time 50 minutes Prep Time 5 minutes Servings slices MetricUS Imperial Course Bread Votes: 7
Rating: 4.29
You: Rate this recipe! Info Cook Time 50 minutes Prep Time 5 minutes Servings slices MetricUS Imperial Course Bread Votes: 7
Rating: 4.29
You: Rate this recipe! Ingredients Instructions
Preheat oven to 350F. Line the bottom of an 8" by 4" bread pan with parchment paper and grease the sides with coconut oil.
In a food processor combine all ingredients (except baking powder and chocolate chips) until smooth. Once the batter is smooth, add baking powder and pulse until combined.
Pour batter into the prepared bread pan (see step one), then sprinkle with chocolate chips (optional).
Bake on 350F for 35 minutes.
Nutrition Facts Coconut Flour Banana Bread Amount Per Serving Calories 185 Calories from Fat 54 % Daily Value* Total Fat 6g 9% Saturated Fat NaNg 0% Trans Fat NaNg Polyunsaturated Fat 1g Monounsaturated Fat 1g Cholesterol NaNmg 0% Sodium 194mg 8% Potassium 195mg 6% Total Carbohydrates 29g 10% Dietary Fiber 6g 24% Sugars NaNg Protein 5g 10% Vitamin A 2% Vitamin C NaN% Calcium 9% Iron 6% * Percent Daily Values are based on a 2000 calorie diet.
Read more