---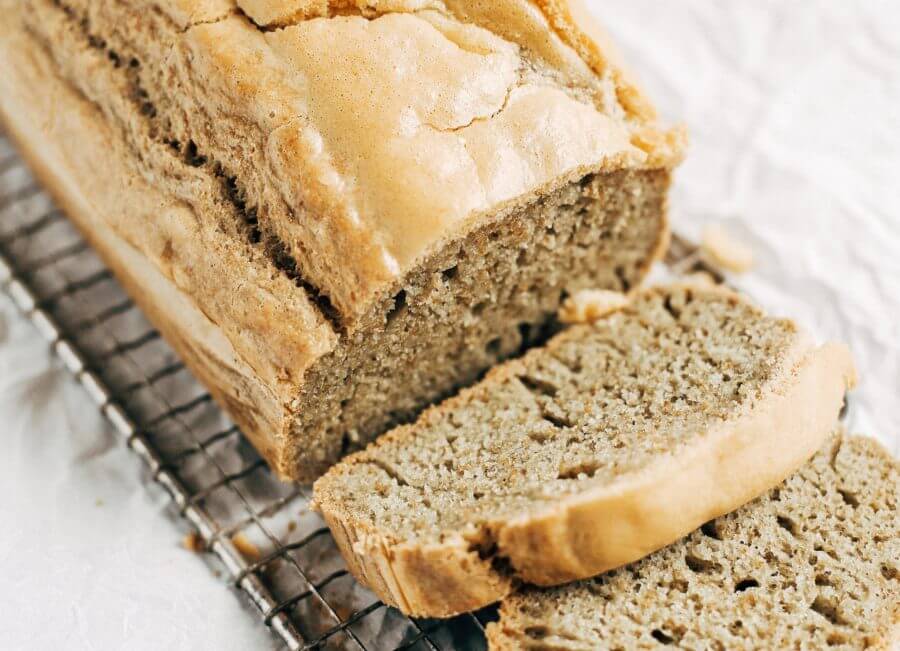 Healthy paleo sandwich bread- made in the blender! Makes perfect sandwiches. Easy gluten free and grain free bread recipe.. Light and fluffy bread with a nice crust.

Print Recipe Healthy Paleo Gluten Free Sandwich Bread Healthy paleo sandwich bread- made in the blender! Makes perfect sandwiches. Easy gluten free and grain free bread recipe.. Light and fluffy bread with a nice crust. Ingredients Info Cook Time 50 minutes Prep Time 8 minutes Servings slices MetricUS Imperial Course Bread Votes: 2
Rating: 5
You: Rate this recipe! Info Cook Time 50 minutes Prep Time 8 minutes Servings slices MetricUS Imperial Course Bread Votes: 2
Rating: 5
You: Rate this recipe! Ingredients Instructions
Preheat oven to 350F. Line a 8" by 4" bread pan with parchment paper.
In a blender, food processor, or by hand combine ingredients for bread until smooth.
Pour batter into bread pan (it will be runny). Bake on 350F for 50-60 minutes until golden on top- you will know it is finished cooking when a knife inserted into the center of the loaf comes out clean. Allow to set for a few minutes before serving. Store loaf in the fridge or freezer to retain freshness (if you leave it on the counter, it will ferment).
Nutrition Facts Healthy Paleo Gluten Free Sandwich Bread Amount Per Serving Calories 207 Calories from Fat 99 % Daily Value* Total Fat 11g 17% Saturated Fat 1g 5% Polyunsaturated Fat 1g Monounsaturated Fat 1g Cholesterol 80mg 27% Sodium 201mg 8% Potassium 25mg 1% Total Carbohydrates 22g 7% Dietary Fiber 3g 12% Sugars 3g Protein 7g 14% Vitamin A 2% Calcium 10% Iron 8% * Percent Daily Values are based on a 2000 calorie diet.
Read more