---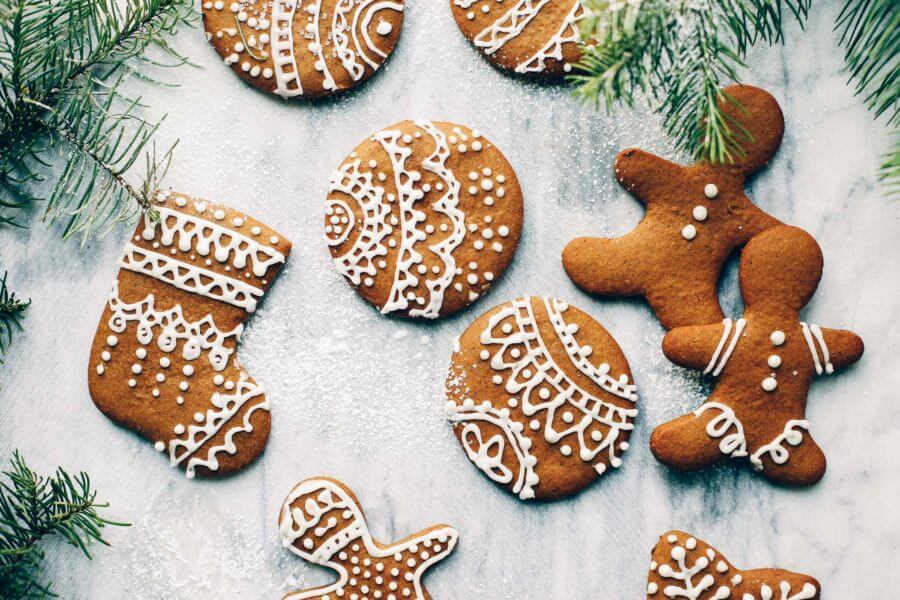 This grain free, refined sugar free gingerbread cookie recipe not only makes delicious cookies- it's perfect for making gingerbread houses! (Paleo, gluten free, dairy free).

Print Recipe Easy Paleo Gingerbread Cookie Recipe This grain free, refined sugar free gingerbread cookie recipe not only makes delicious cookies- it's perfect for making gingerbread houses! (Paleo, gluten free, dairy free). Ingredients Info Cook Time 12 minutes Prep Time 8 minutes Servings cookies MetricUS Imperial Course Dessert Votes: 0
Rating: 0
You: Rate this recipe! Info Cook Time 12 minutes Prep Time 8 minutes Servings cookies MetricUS Imperial Course Dessert Votes: 0
Rating: 0
You: Rate this recipe! Ingredients Instructions
Preheat oven to 350F. Line a baking tray with parchment paper.
Blend all ingredients together in a food processor until smooth. Roll dough out on a piece of parchment paper 1/4" thick. Cut out shapes and bake on 350F for about 12-14 minutes until golden. Frost or serve plain!
Nutrition Facts Easy Paleo Gingerbread Cookie Recipe Amount Per Serving Calories 269 Calories from Fat 153 % Daily Value* Total Fat 17g 26% Saturated Fat 1g 5% Polyunsaturated Fat 0.01g Monounsaturated Fat 0.01g Sodium 91mg 4% Potassium 132mg 4% Total Carbohydrates 27g 9% Dietary Fiber 4g 16% Sugars 6g Protein 7g 14% Vitamin C 0.4% Calcium 28% Iron 12% * Percent Daily Values are based on a 2000 calorie diet.
Read more