---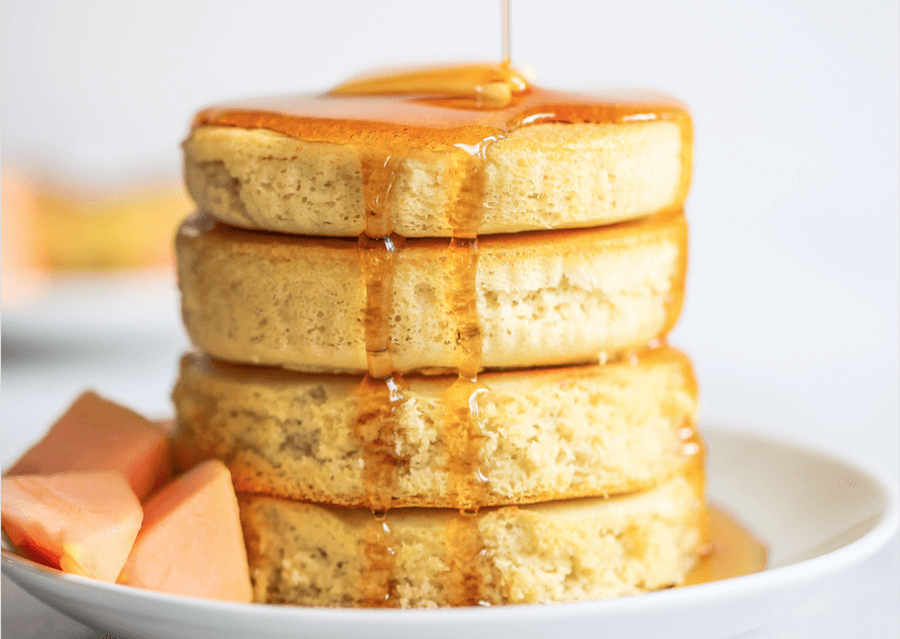 Homemade paleo pancakes. Fluffiest pancakes of your life! These healthy almond flour pancakes are life-changing. You won't believe these pancakes are gluten free and paleo, they are so good and light and fluffy. Easiest paleo pancake recipe.

Print Recipe Paleo Pancakes Homemade paleo pancakes. Fluffiest pancakes of your life! These healthy almond flour pancakes are life-changing. You won't believe these pancakes are gluten free and paleo, they are so good and light and fluffy. Easiest paleo pancake recipe. Ingredients Info Cook Time 10 minutes Prep Time 5 minutes Servings pancakes MetricUS Imperial Course Main Dish Votes: 23
Rating: 3.83
You: Rate this recipe! Recipe Notes

English Muffin Rings- Click Here!

Info Cook Time 10 minutes Prep Time 5 minutes Servings pancakes MetricUS Imperial Course Main Dish Votes: 23
Rating: 3.83
You: Rate this recipe! Recipe Notes

English Muffin Rings- Click Here!

Ingredients Instructions
In a large mixing bowl combine all ingredients for pancakes and whisk until smooth.
Heat a skillet on the stove over medium heat. Grease the edges of a few english muffin molds (link to the ones I use- in recipe notes). Set molds onto the skillet and lightly drizzle the skillet with oil.
Once the skillet is heated, use a large ice-cream scoop and fill the molds, cover with a lid, and cook for 3-5 minutes until the pancakes have bubbles on the top and are mostly cooked, then flip and cook for another 1-2 minutes until fully cooked and golden. Note: you can also cook these like normal pancakes, but they won't be as fluffy and thick without the english muffin molds.
Nutrition Facts Paleo Pancakes Amount Per Serving Calories 215 Calories from Fat 135 % Daily Value* Total Fat 15g 23% Saturated Fat NaNg 0% Trans Fat NaNg Polyunsaturated Fat 0.2g Monounsaturated Fat 1g Cholesterol NaNmg 0% Sodium 303mg 13% Potassium 20mg 1% Total Carbohydrates 15g 5% Dietary Fiber 3g 12% Sugars NaNg Protein 8g 16% Vitamin A 1% Vitamin C NaN% Calcium 15% Iron 8% * Percent Daily Values are based on a 2000 calorie diet.
Read more