5 Minute Avocado Ranch Dressing
---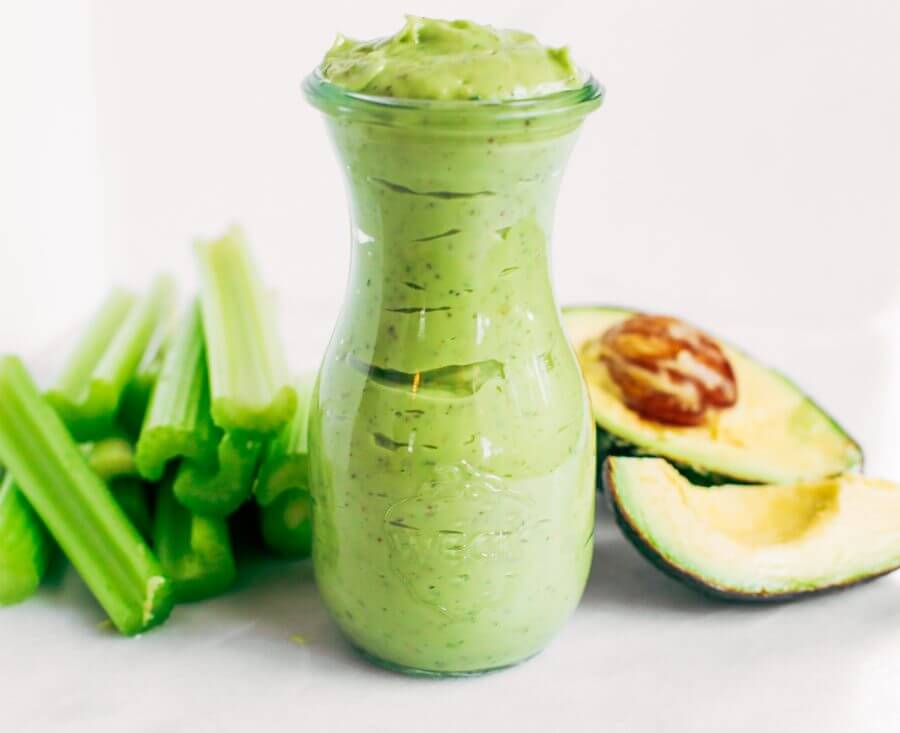 Whole30 ranch dressing made with avocados instead of oil! Easy five minute avocado ranch dressing. This dairy free ranch dressing can be used as a salad dressing, veggie dip, or spread for sandwiches and burgers.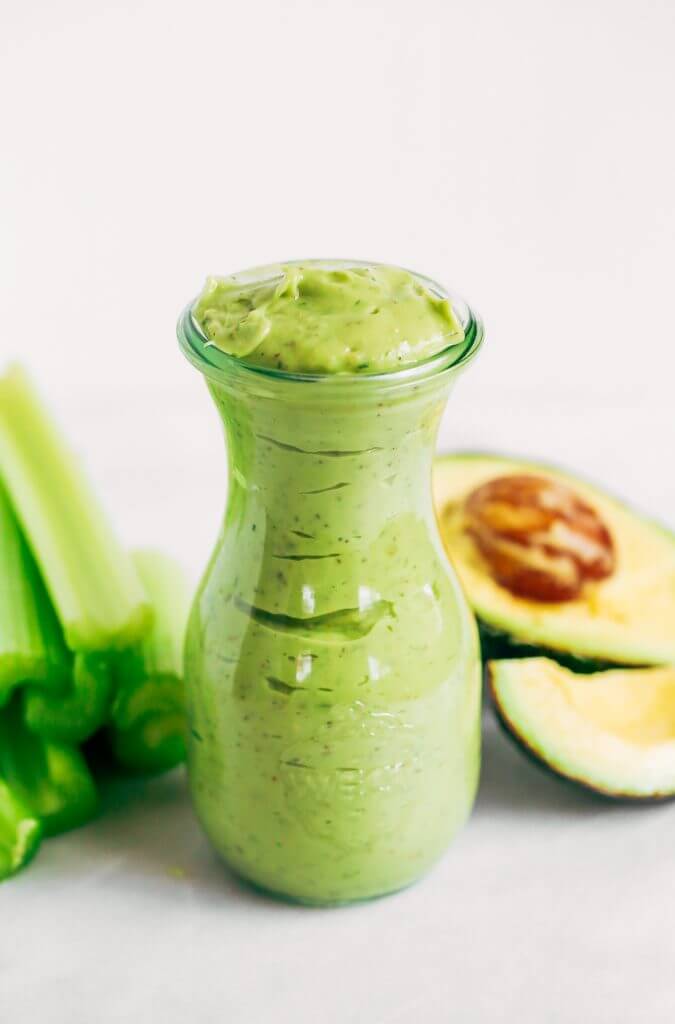 This recipe was meant to go on some bacon burgers I was making earlier, but as I was making this, I was like, ya know… I just really want to eat it right now…
So I did.
Does that ever happen to you?
No, just me?
Okay, well…. this is awkward.
So, I grabbed a handful of celery and carrot sticks are started dipping. 🙂 YUM.
Then I ditched the veggies and went from a spoon to a finger, because: holy moly, this is amazing!!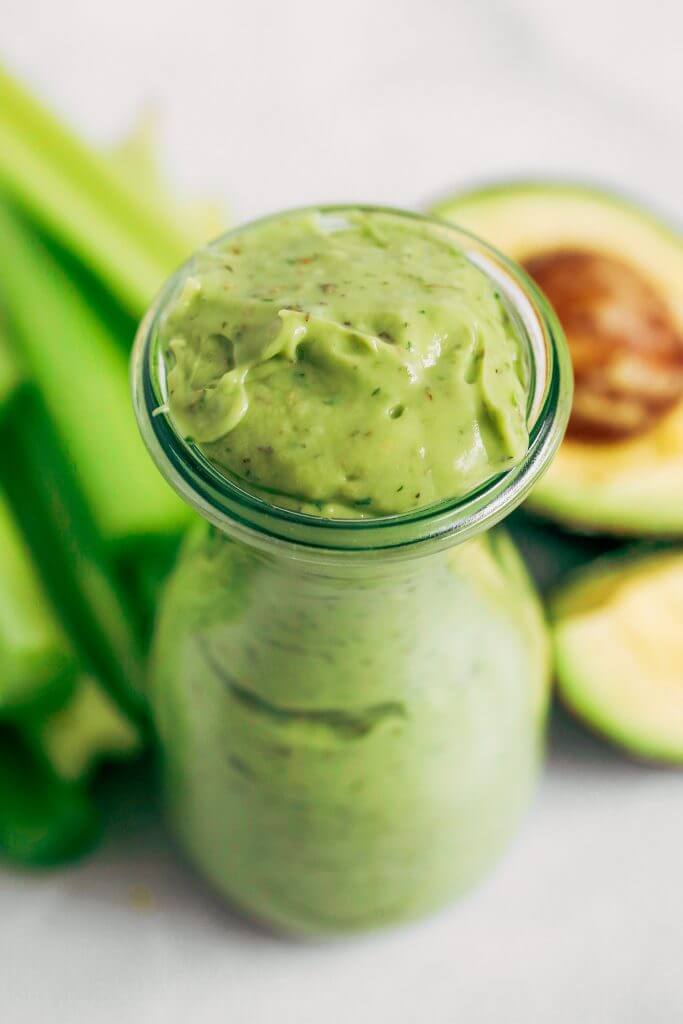 I'm not a big mayo fan, so naturally, ranch dressing isn't my go-to.
I mean, I won't not eat it, but I also won't intentionally put it on anything I'm making.
If you're serving it, okay, but if I'm cooking: no way.
But I do love all the flavors in there, so I decided to try and come up with a good healthy balance.
Swapping the oil and dairy for avocado in this recipe was killer!
The creaminess and healthy fats from the avocado were a perfect blend for the spices and kick of lemon juice.
Loving this right now.
That's all.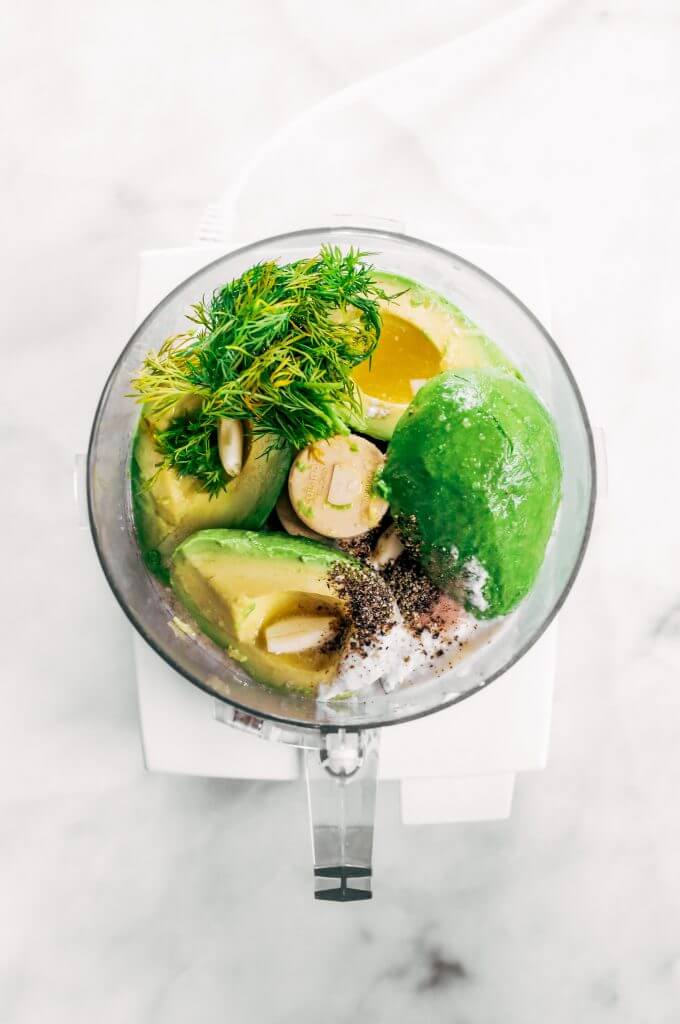 Okay, so piece of advice: if you don't have a food processor: get yourself one!
These things are amazing and I use mine every. single. day. without. fail.
So, now that we have established the fact that you need one in your life, this is the one I use and recommend: 7 Cup Food Processor (not sponsored, just love love!).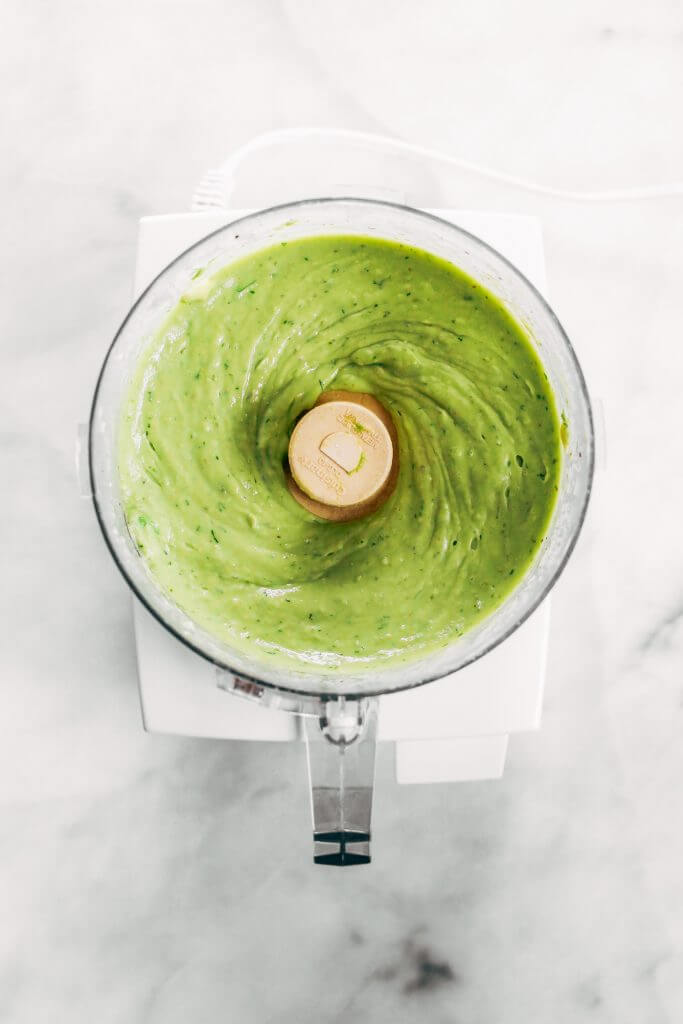 Making avocado ranch dressing
Basically, all you have to do is grab your ingredients, throw them in a food processor, and flip the on button.
Boom!
Ranch dressing- minus the oil and dairy, but still all that flavor.
Yummmy. 🙂
So, next time you're craving a burger or some veggies, just make sure to make a batch of this to go along with it… it's the perfect pair for either.
This recipe is fantastically versatile and can be served as a dressing for salads, a dip, or a spread.
Go crazy with it!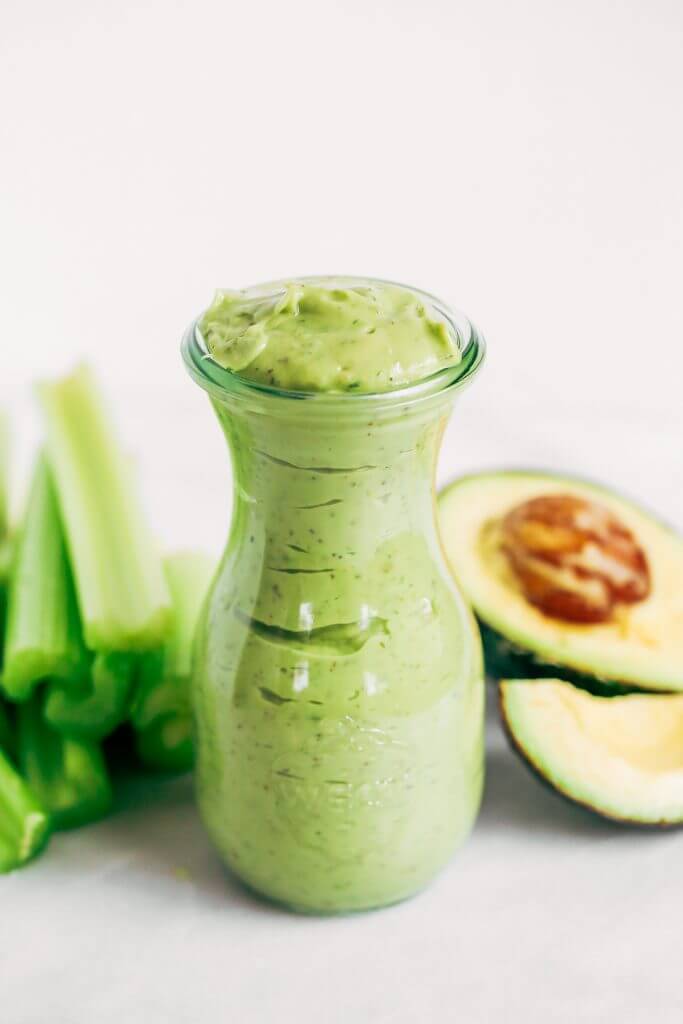 In a food processor, puree ingredients until smooth.
Nutrition Facts

5 Minute Avocado Ranch Dressing

Amount Per Serving

Calories 847

Calories from Fat 630

% Daily Value*

Total Fat 70g 108%

Sodium 68mg 3%

Potassium 2539mg 73%

Total Carbohydrates 65g 22%

Protein 7g 14%

* Percent Daily Values are based on a 2000 calorie diet.