Avocado Lime Dip
---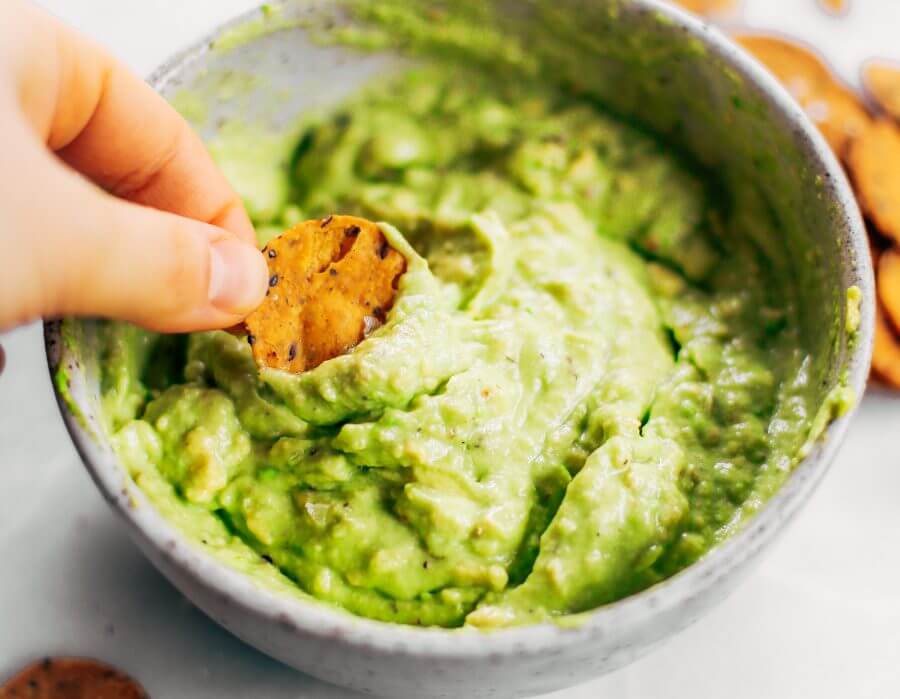 Avocado lime dip ready in two minutes! Vegan avocado guacamole dip, perfect dip for veggie sticks, crackers, and chips. Easy paleo and whole30 side dish. This fresh and tasty avocado dip is a life-changing easy meal prep hack- add it to any dish to upgrade your meal.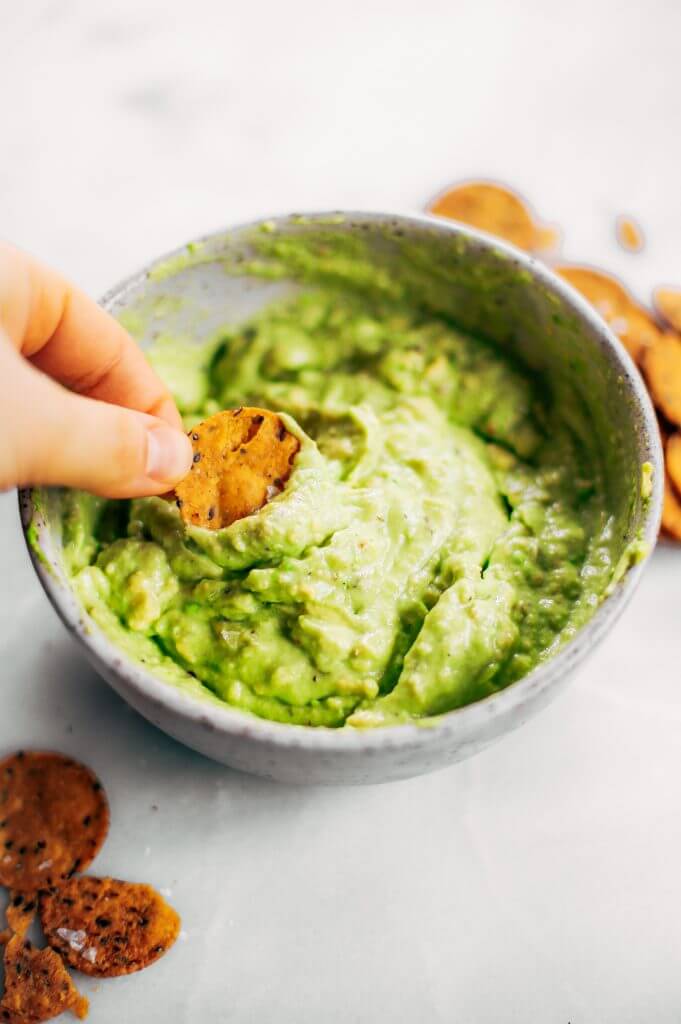 Now we're talkin'!
All the avocados over here please… yes, I'll take them all. 🙂
I had a vegan day today, so it's all the avocados for me!!!
This vegan Friday wasn't a planned thing; I was just going with what my body was craving and I've gotta say, my body must know what it wants, because my gut and brain are feeling suh good!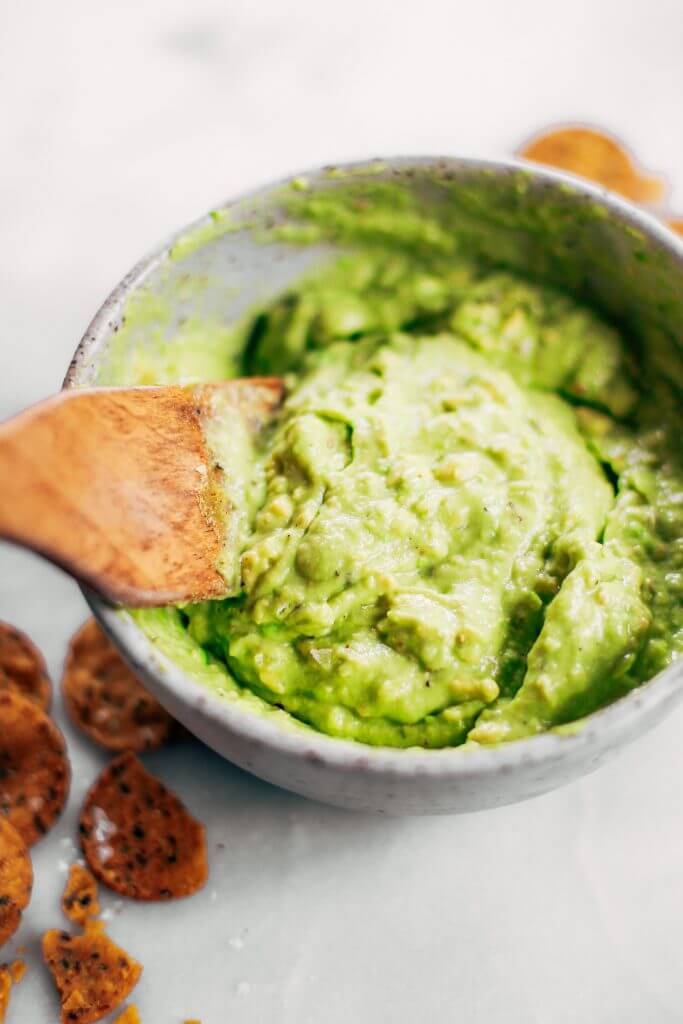 I started off the morning with the same green drink from yesterday…
Basically, it's a powerful fresh-to-death detox drink that is an amazing way to start the day!
See how I made it:
2 handfuls curly kale
one handful parsley
a squeeze of lemon juice
some coconut water
ice-cubes
collagen.
Today I paired my green drink with some of this avocado dip and sweet potato crackers for a nice and tasty 11am brunch.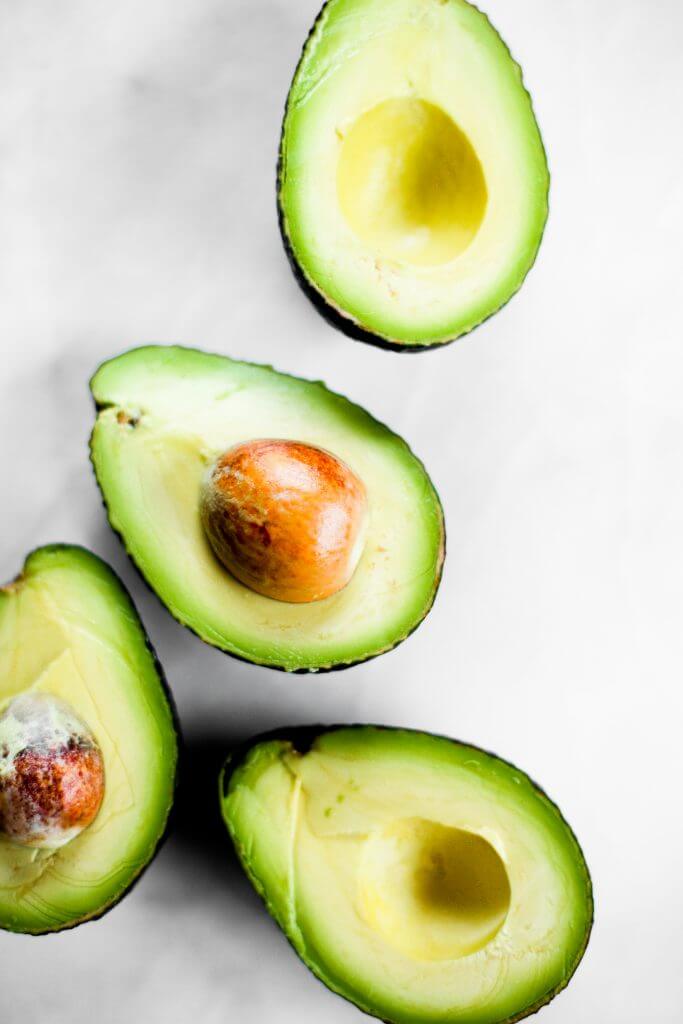 For my veggie packed dinner/lunch I made some outta this world delish fajita smashed sweet potatoes (stay tuned for the recipe).
I left out the beef and loaded my plate with baby greens and balsamic vinegar.
Dessert was a lovely cup of dairy free almond milk probiotic drink/yogurt with some granola.
For all those who have been asking to see more "what I ate in a day", I hope you enjoyed this brief episode of My vegan Friday.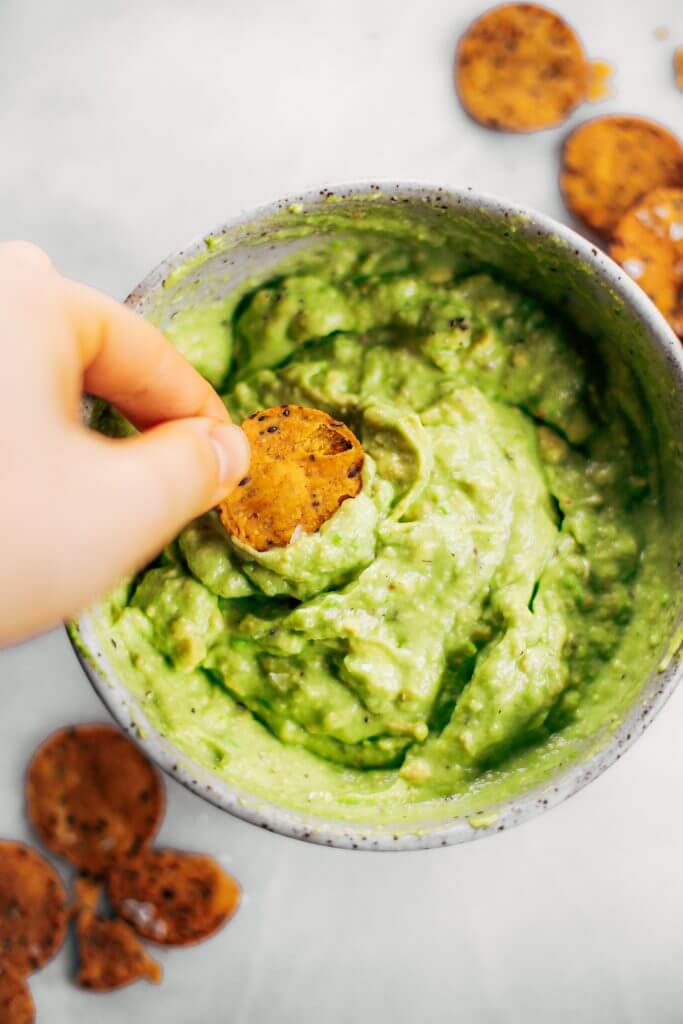 all the avocado dip!
This avocado dip is so incredibly fresh and tasty!
With it made in just two minutes, it's hard to not to want to make. 🙂
We are talking next-level creamy, creamy, creaminess.
And that pop and zing of lime juice… it's basic deliciousness going on here.
This easier-than-guac is a perfect pair for any veggie stick or chip.
Enjoy!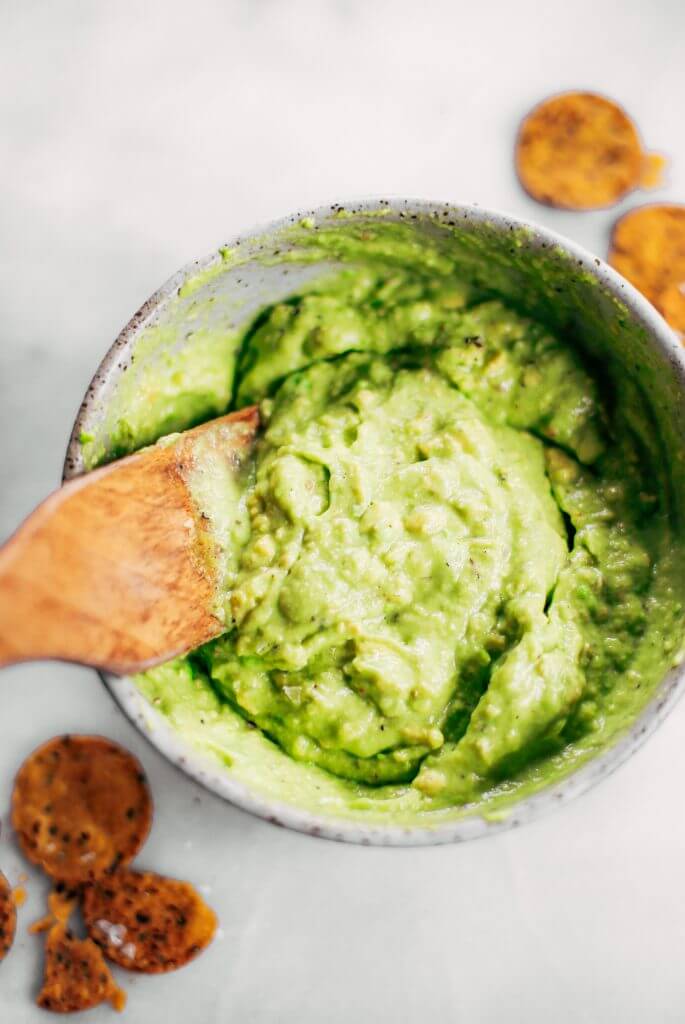 Dipping options are endless, but some of my favorites are: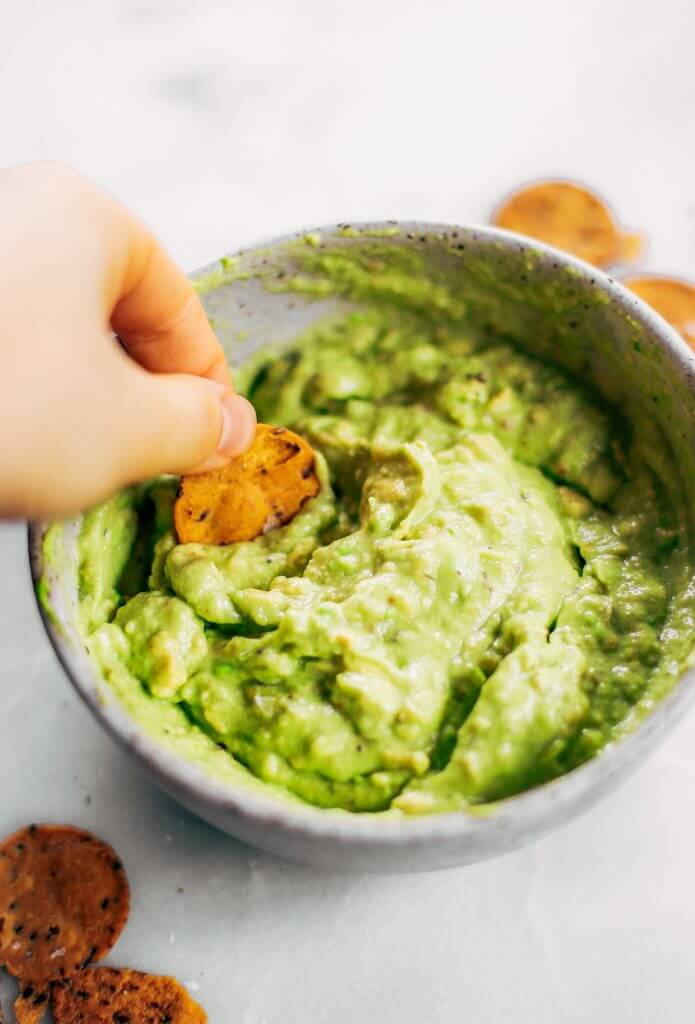 In a bowl mash all ingredients together with a fork and serve.
Nutrition Facts

Avocado Lime Dip

Amount Per Serving

Calories 89

Calories from Fat 72

% Daily Value*

Total Fat 8g 12%

Sodium 123mg 5%

Potassium 188mg 5%

Total Carbohydrates 4g 1%

Protein 0.2g 0%

* Percent Daily Values are based on a 2000 calorie diet.