Chipotle Sweet Potato Chicken Poppers
---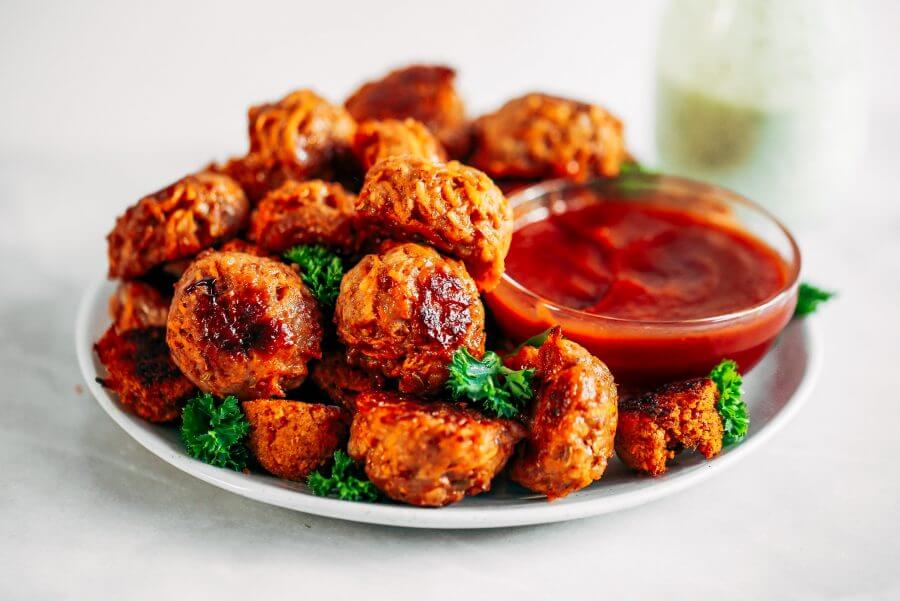 Chipotle sweet potato chicken poppers are paleo, whole30, and so easy to make! These spicy chicken poppers are so flavorful and delicious! A perfect freezer-friendly meal prep recipe.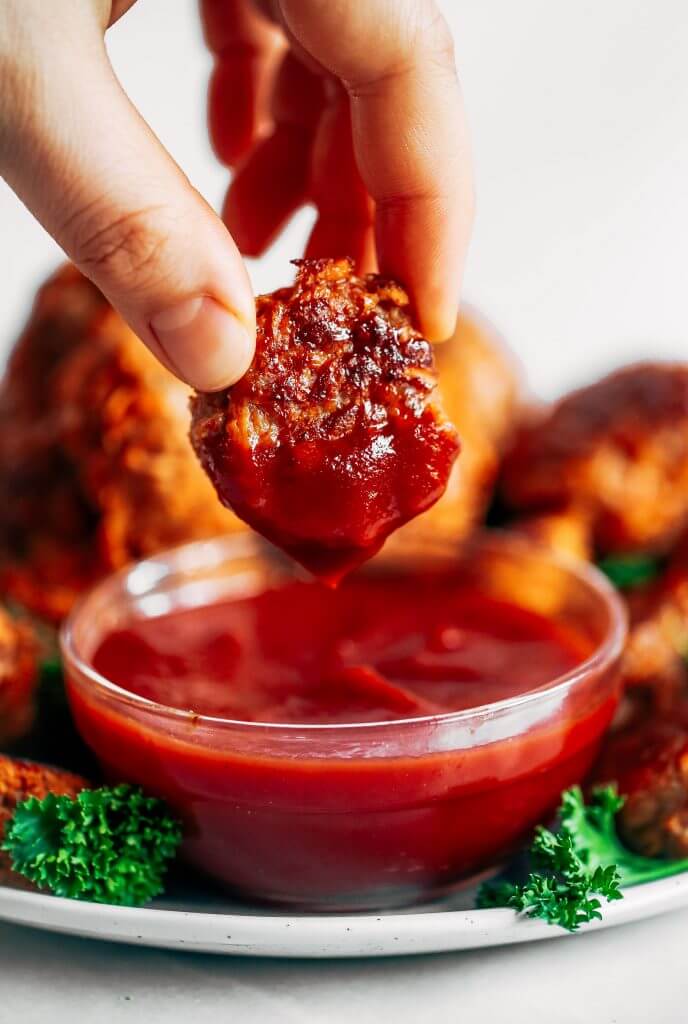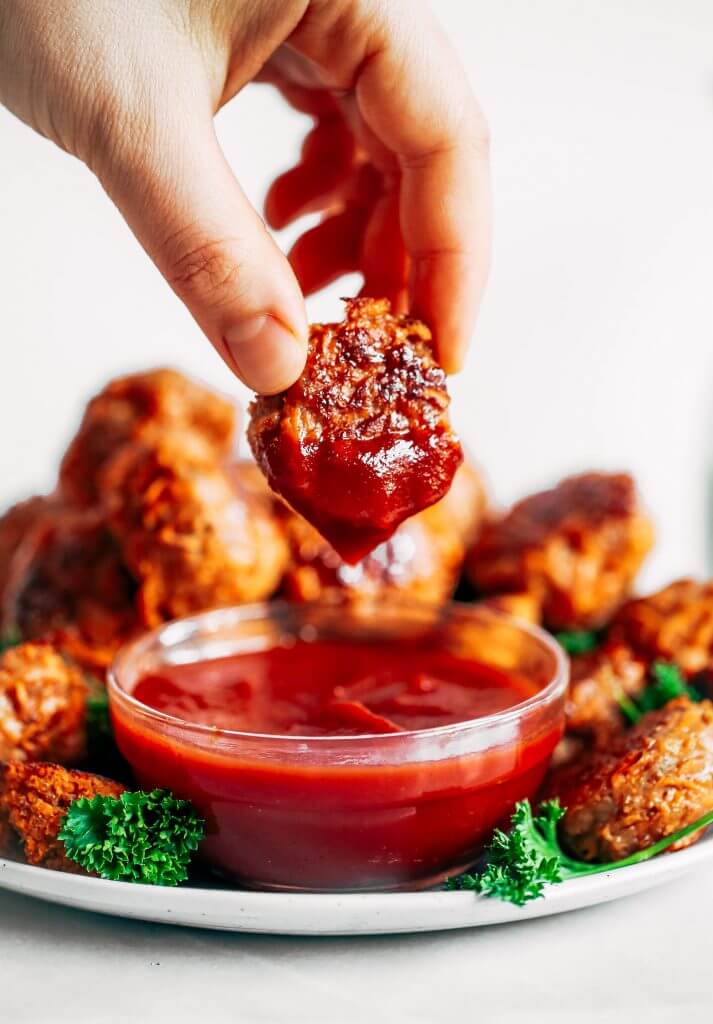 Today was a chipotle sweet potato popper sort of day…
I had the house to myself, so naturally, I started cooking.
Because: what else?
I have been meaning to create a recipe like this for awhile now, so I finally got around to doing it and boy am I glad I did!
Tasty levels to one-thousand!
The spicy pop of chipotle and the sweet potato mixed with all the other good stuff was the perfect protein packed snack before heading out into the snow for a much needed sunshine break!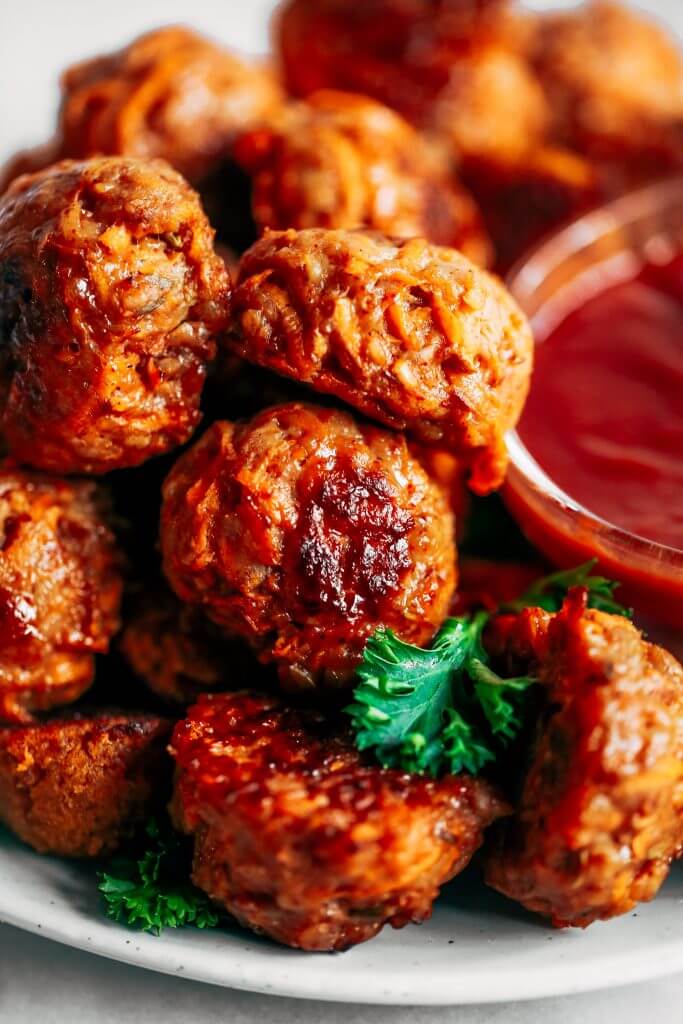 It poppers time!
Have you ever tried poppers before, because I don't recall ever taking part in these delicious bites before today.
Boy was I missing out!
The spiciness and deliciousness is outta control here.
If you haven't hopped on the chipotle popper train, then today's your day!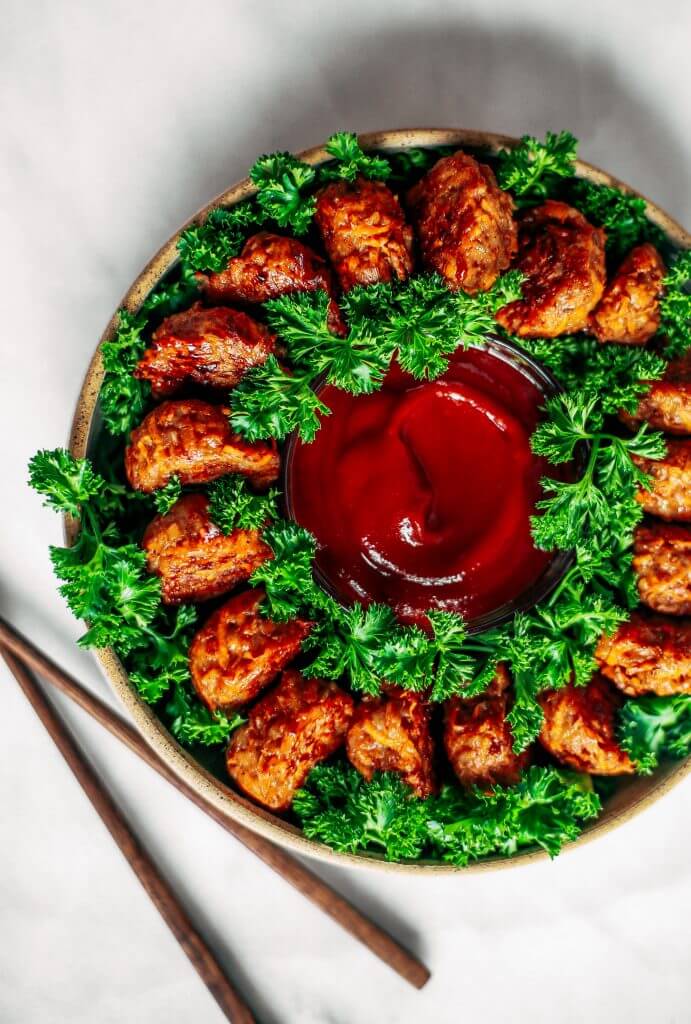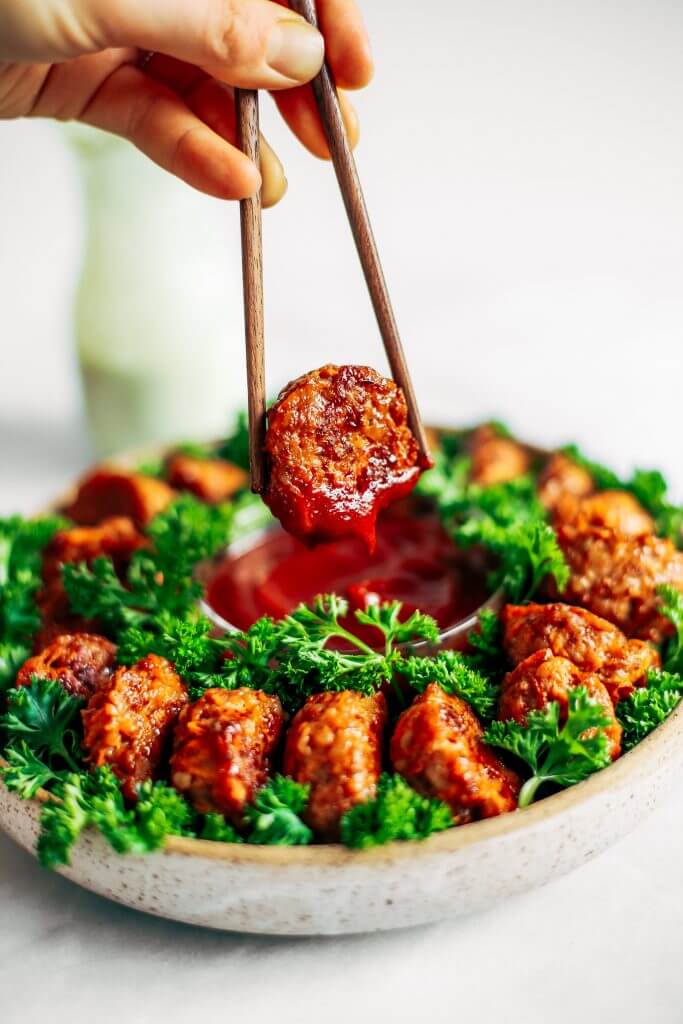 Now, these are stellar on their own, but they are also bomb paired with ketchup.
Because: who doesn't love to dive-style dip your way through lunch or snack time?
These healthy poppers are made of a mash-up of sweet potato and chicken.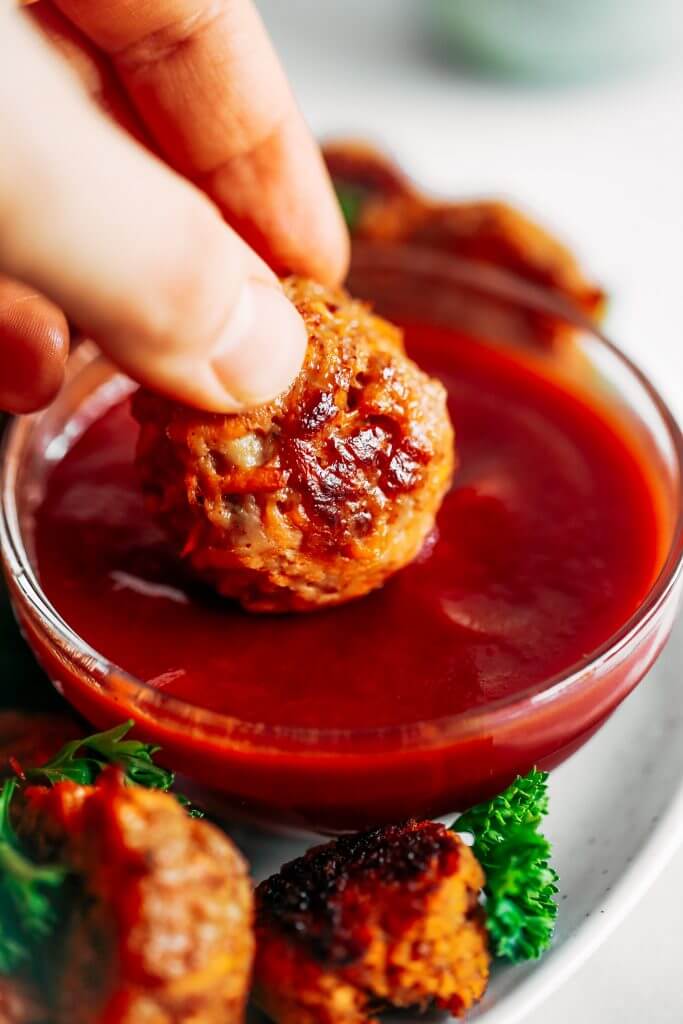 You know when you are searching for that perfect freezer-friendly meal prep recipe?
Yeah, we know that one too…
Because it's right here!
I love the idea of having healthy options already in the freezer, ready to go!
I don't know about you, but I'm a big fan of the toaster oven around here- it's perfect for all your reheating needs. 🙂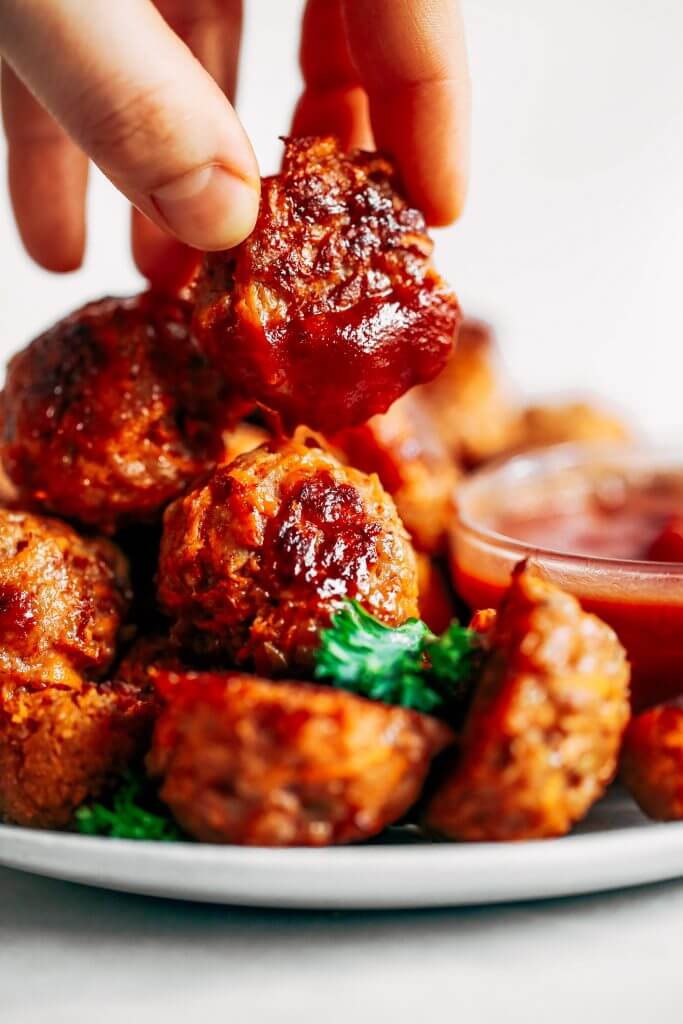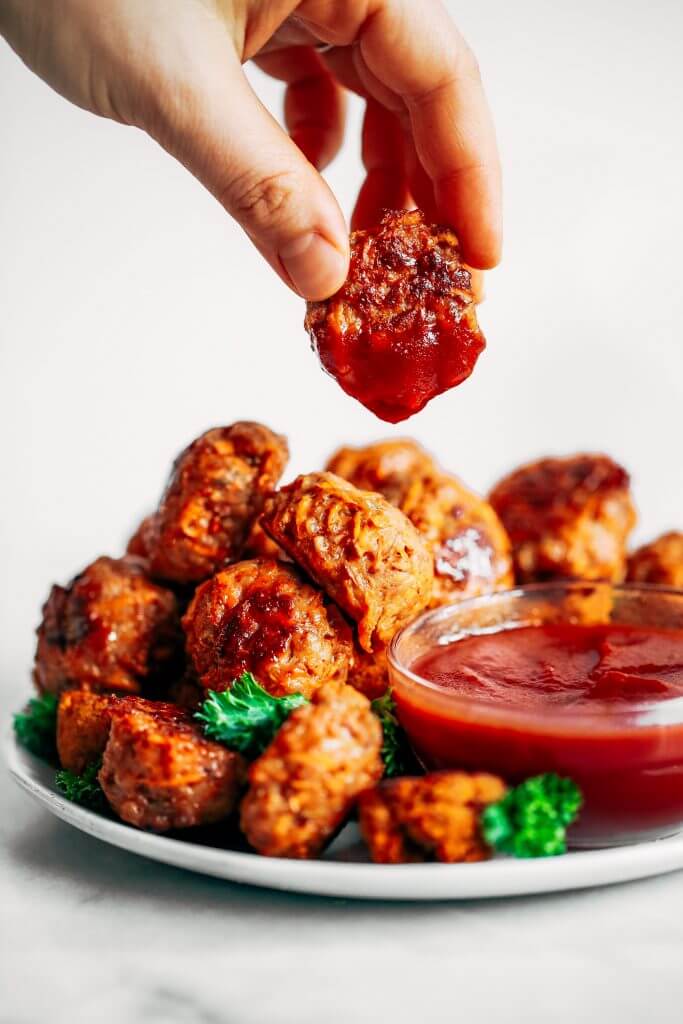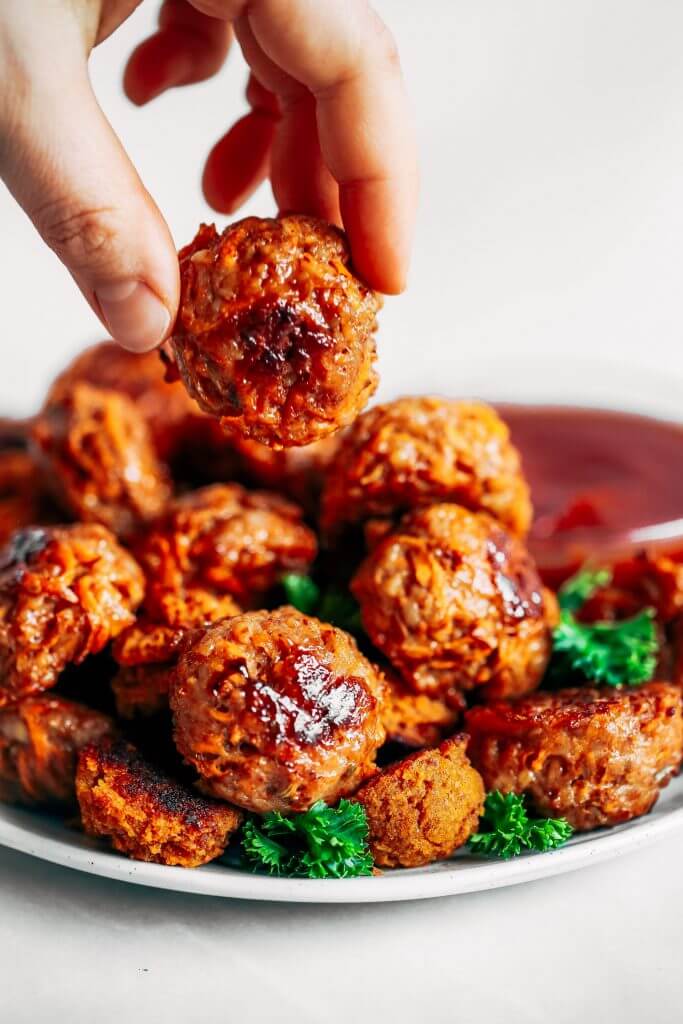 Preheat oven to 400F. Line a baking tray with parchment paper.

In a bowl combine ingredients fully, then use a small/medium ice-cream scoop to form poppers and place them on a baking tray lined with parchment paper.

Bake on 400F for 15 minutes, then turn poppers and cook for another 5 minutes until golden browned and fully cooked.
Nutrition Facts

Chipotle Sweet Potato Chicken Poppers

Amount Per Serving

Calories 58

Calories from Fat 18

% Daily Value*

Total Fat 2g 3%

Cholesterol 17mg 6%

Sodium 109mg 5%

Potassium 89mg 3%

Total Carbohydrates 6g 2%

Protein 4g 8%

* Percent Daily Values are based on a 2000 calorie diet.