Salmon Burgers With Slaw
---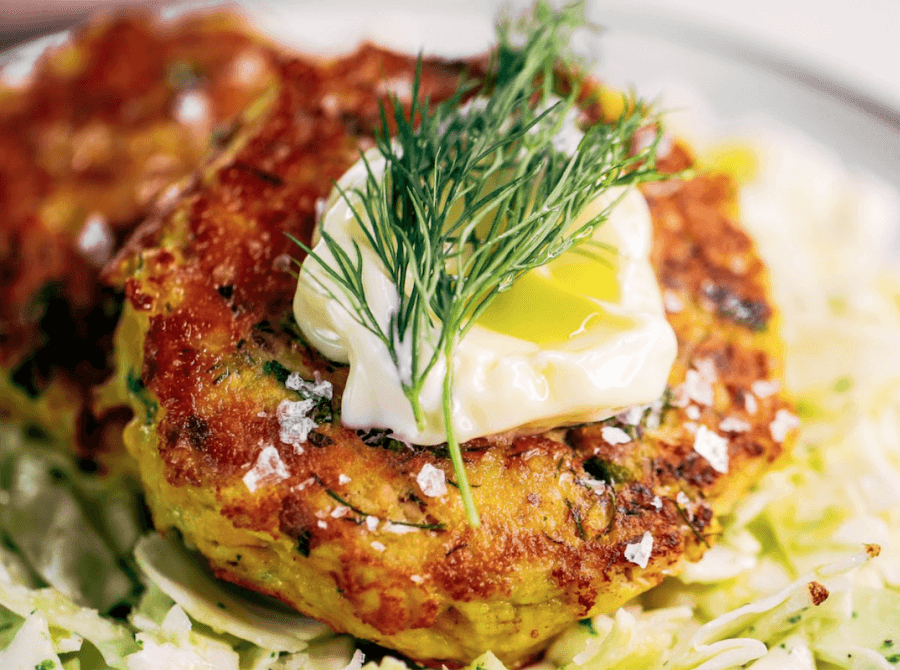 Whole30 salmon burgers with a side of slaw and zesty coconut milk lemon dill dressing. This easy paleo dinner recipe is perfect for meal prep and is SO easy to make! Lemon dill salmon burgers the whole family will love!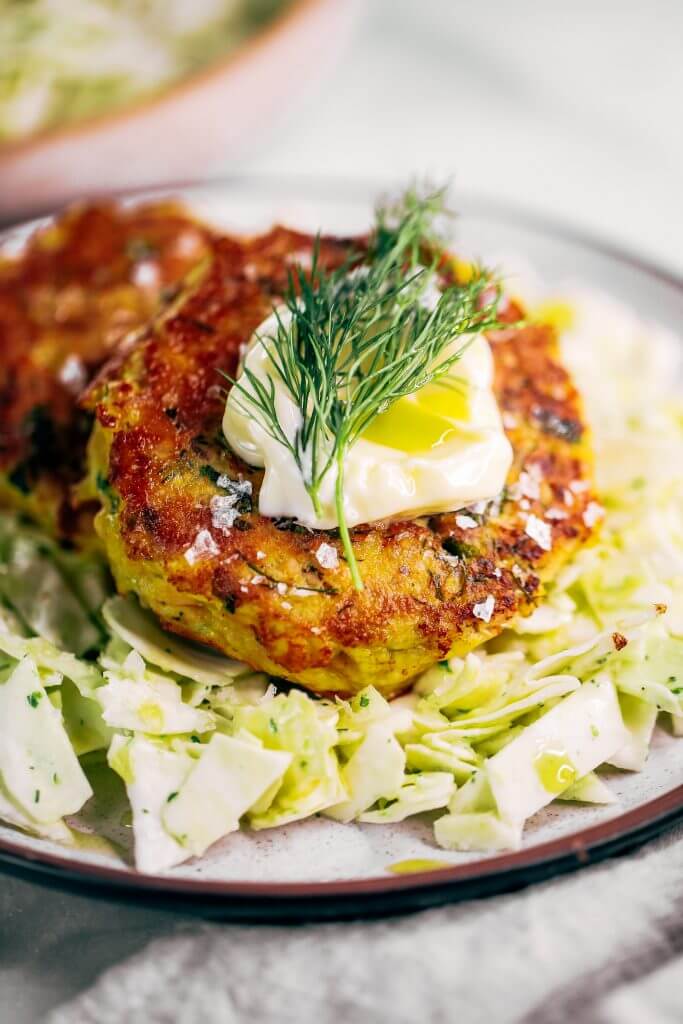 Didn't think I was gonna love salmon this much- then this happened.
These zesty lemon dill salmon burgers and slaw are my new best friend, sorry Aliya!
No joke- SUCH an easy recipe!
You don't even need any fancy ingredients for this one.
All you need is some fresh cabbage, herbs, and pantry ingredients; see: canned salmon (you can also use fresh cooked salmon… that would be bomb!).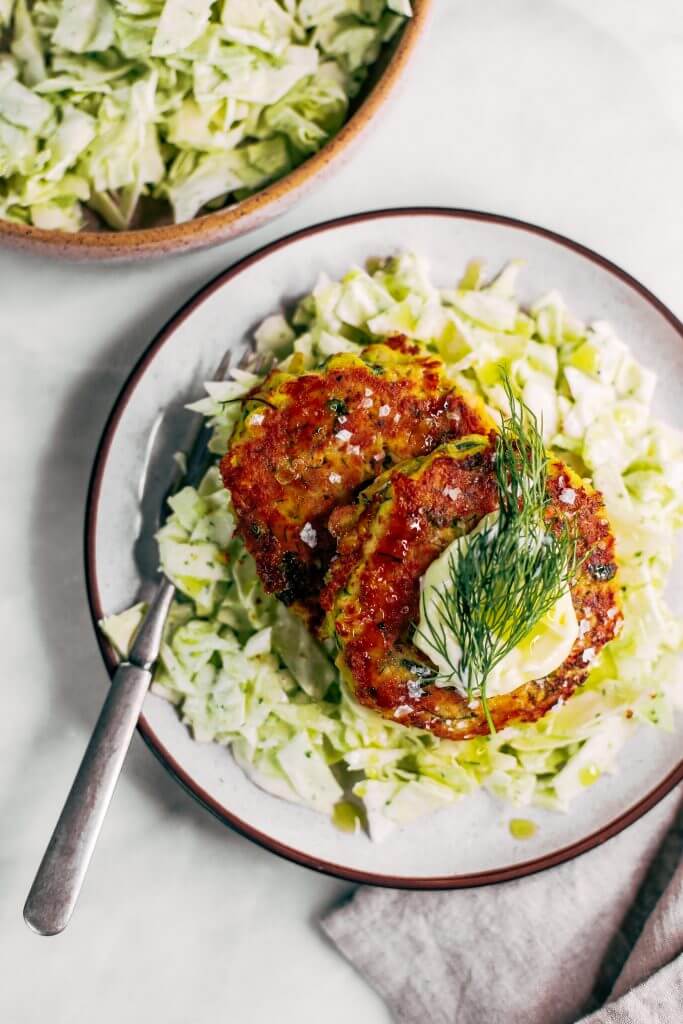 That moment when you're skiing and haven't seen a single soul for miles, then you turn a corner and lock eyes with a big animal staring right at you…
Yeah, it was at that moment when I decided I'd rather eat salmon burgers for lunch, then be lunch for that wolf.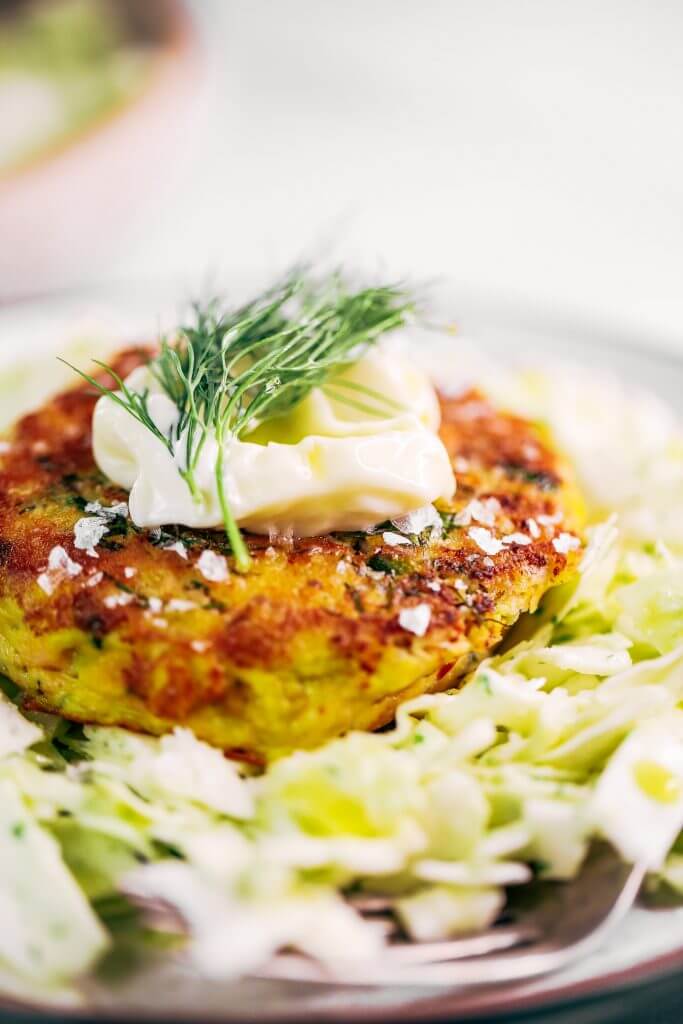 Salmon burgers all day
I'm literally such a fan of this plate, I can't get over it!
No kidding, I ate this for breakfast, lunch, and dinner…
Yes, I get lazy at meal prep somedays.
The perks of being a food blogger though- there is usually something yummy drifting around in the fridge leftover from a photoshoot.
So, aside from salmon cakes, I did share a bite of this Avocado Paleo Chocolate Cake with my sister at breakfast.
Balance is the key to life, right?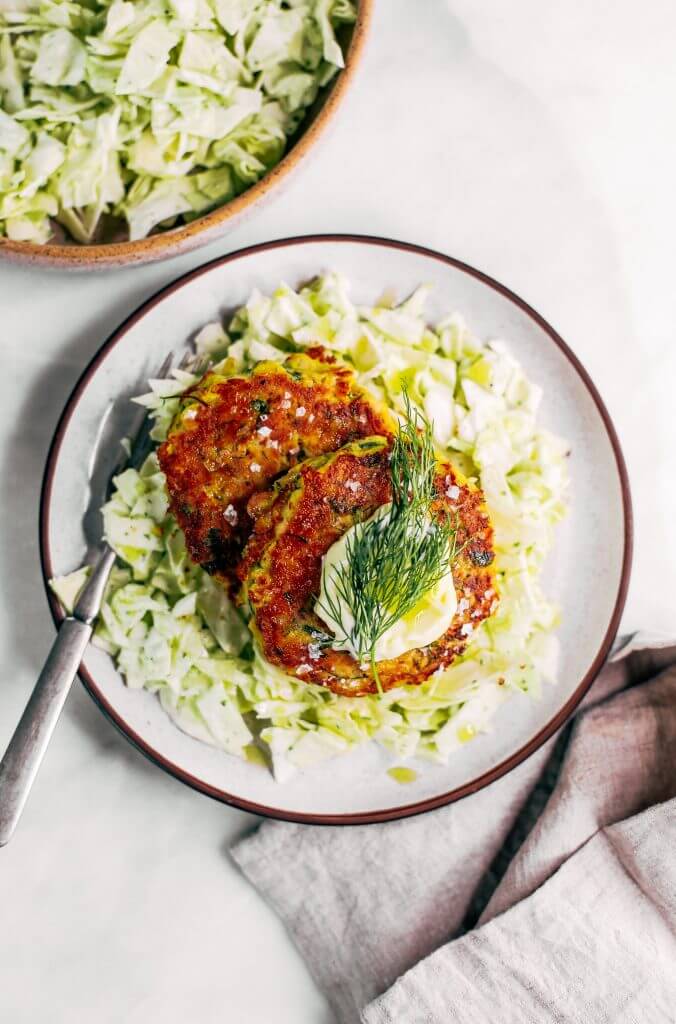 If you're doing that single-life-thing like me and planning on making these at the beginning of the week, then storing the burgers in these glasslock containers comes in pretty handy!
Alright, you're all set to enjoy some burgers and slaw. 🙂
I hope you enjoy this light and healthy version of a classic burger.
Talk later. 🙂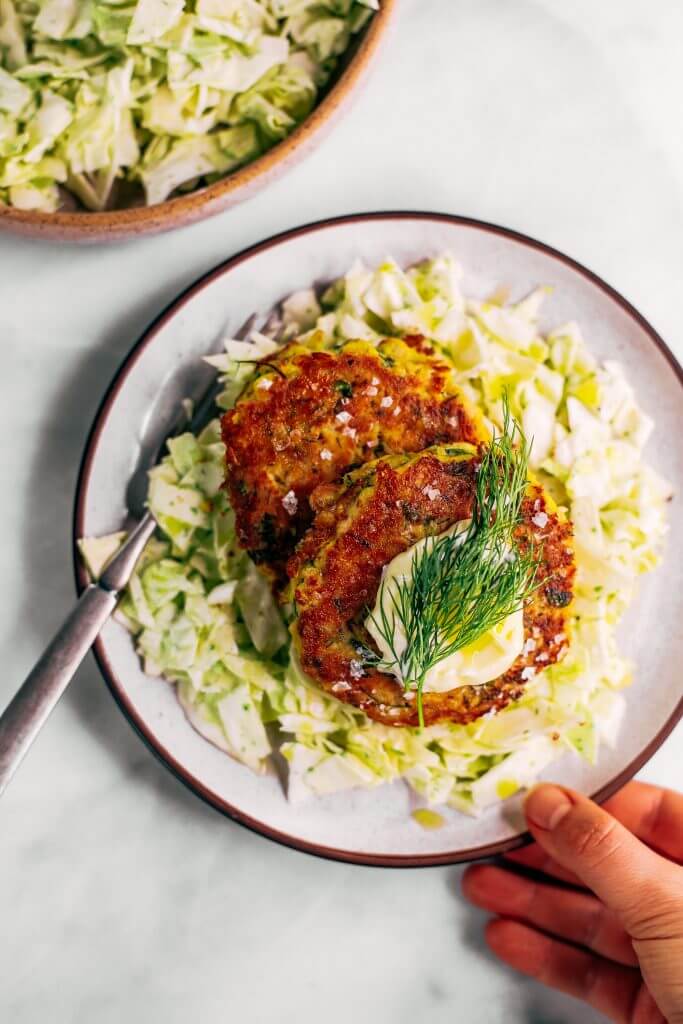 Combine all ingredients for burgers in a bowl. Shape into four burgers.

Heat a skillet over medium heat on the stove and drizzle lightly in olive oil. Cook burgers for about 2-3 minutes on each side until golden.

In a blender or food processor combine ingredients for slaw (except cabbage)- this will be your dressing. Add shedded cabbage to a large bowl and toss together with dressing and serve with burgers.
| | |
| --- | --- |
| There is no Nutrition Label for this recipe yet. | |