---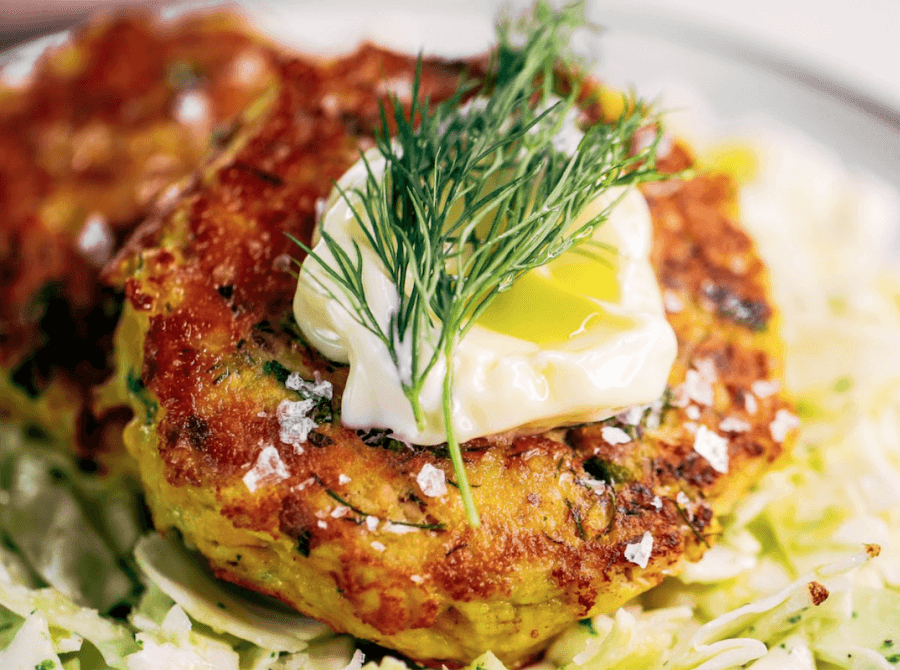 Whole30 salmon burgers with a side of slaw and zesty coconut milk lemon dill dressing. This easy paleo dinner recipe is perfect for meal prep and is SO easy to make! Lemon dill salmon burgers the whole family will love!

Print Recipe Salmon Burgers With Slaw Whole30 salmon burgers with a side of slaw and zesty coconut milk lemon dill dressing. This easy paleo dinner recipe is perfect for meal prep and is SO easy to make! Lemon dill salmon burgers the whole family will love! Ingredients Burgers Main Dish Votes: 9
Rating: 3.11
You: Rate this recipe! Info Cook Time 4 minutes Prep Time 20 minutes Servings burgers MetricUS Imperial Course Main Dish Votes: 9
Rating: 3.11
You: Rate this recipe! Ingredients Burgers
Combine all ingredients for burgers in a bowl. Shape into four burgers.
Heat a skillet over medium heat on the stove and drizzle lightly in olive oil. Cook burgers for about 2-3 minutes on each side until golden.
In a blender or food processor combine ingredients for slaw (except cabbage)- this will be your dressing. Add shedded cabbage to a large bowl and toss together with dressing and serve with burgers.
There is no Nutrition Label for this recipe yet.
Read more