creamy almond butter
Category
---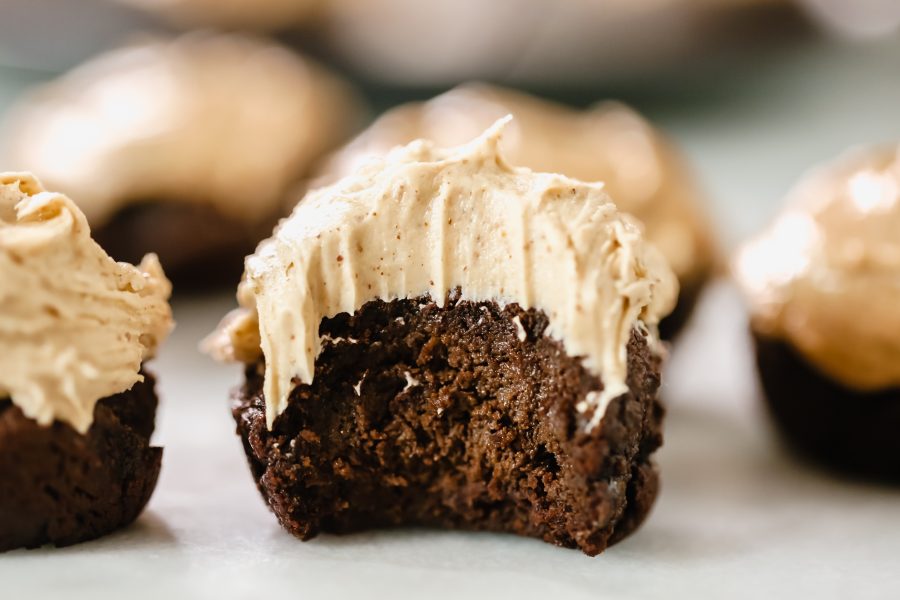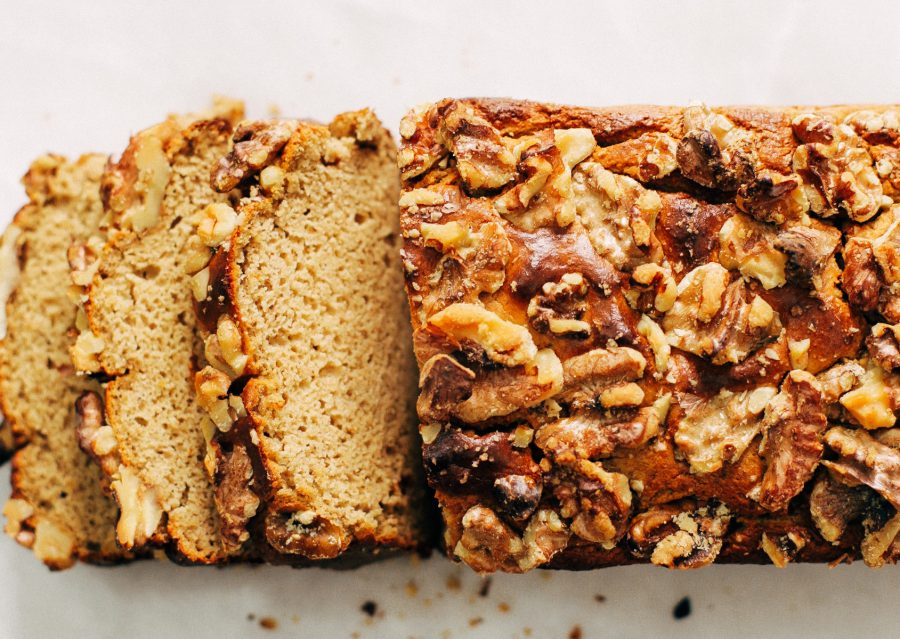 Paleo banana bread made with no sugar! Fruit sweetened flourless banana bread recipe that's easy to make in the blender. Light, fluffy, and moist healthy banana bread for spring baking.

Print Recipe Paleo Banana Bread Paleo banana bread made with no sugar! Fruit sweetened flourless banana bread recipe that's easy to make in the blender. Light, fluffy, and moist healthy banana bread for spring baking. Ingredients Info Cook Time 50 minutes Prep Time 5 minutes Servings slices MetricUS Imperial Course Bread Votes: 12
Rating: 4.58
You: Rate this recipe! Info Cook Time 50 minutes Prep Time 5 minutes Servings slices MetricUS Imperial Course Bread Votes: 12
Rating: 4.58
You: Rate this recipe! Ingredients Instructions
Preheat oven to 350F. Line a 4" by 8" bread pan with parchment paper.
Add all ingredients to a blender (except walnuts) and blend on high for about one minutes or until smooth. You can choose to sweeten this recipe with coconut sugar or make it without, depending on how sweet or not you prefer your banana bread.
Pour batter into bread pan and choose to top off with chopped walnuts or chocolate chips.
Bake on 350F for 45-50 minutes. You will know it is finished baking when a knife inserted into the center of the load comes out clean. Cool before serving.
Nutrition Facts Paleo Banana Bread Amount Per Serving Calories 204 Calories from Fat 126 % Daily Value* Total Fat 14g 22% Saturated Fat 2g 10% Polyunsaturated Fat 5g Monounsaturated Fat 1g Cholesterol 47mg 16% Sodium 246mg 10% Potassium 163mg 5% Total Carbohydrates 14g 5% Dietary Fiber 5g 20% Sugars 5g Protein 7g 14% Vitamin A 1% Vitamin C 4% Calcium 5% Iron 3% * Percent Daily Values are based on a 2000 calorie diet.
Read more