Coconut Flour Banana Bread
---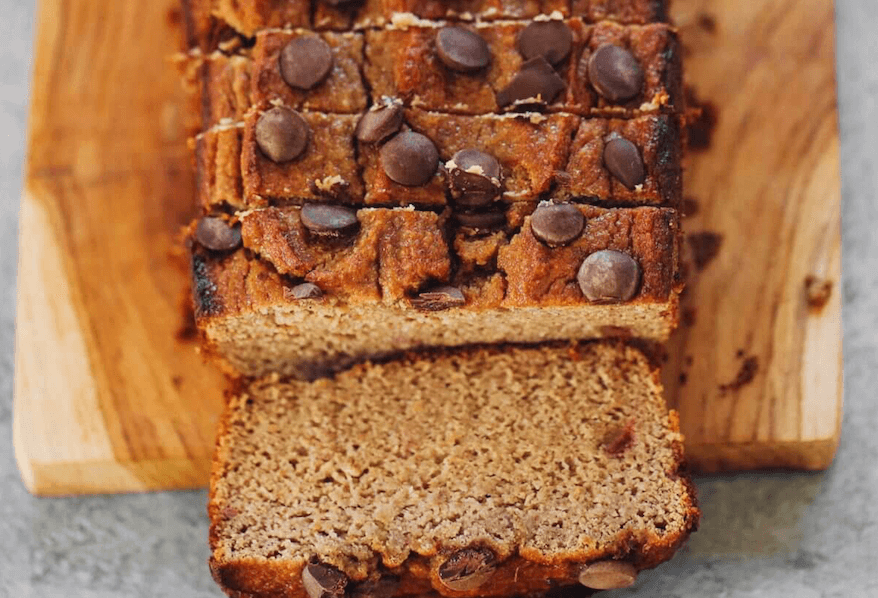 How to make coconut flour banana bread. An easy paleo banana bread recipe, naturally sweetened with dates. This gluten free loaf is made in just minutes in a food processor! Make this easy breakfast bread the whole family will love.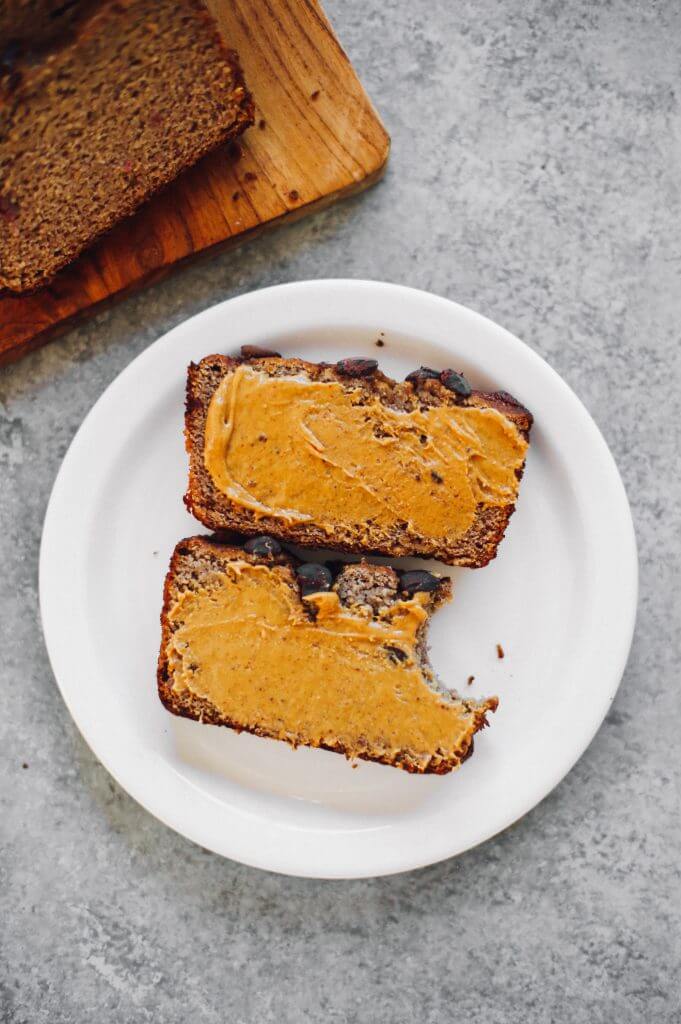 I'm not kidding, this week has been so busy, I've actually had to schedule thinking-breathing-chill-out timeouts in my day.
It's not even work that's making it like a high speed roller coaster lately.
And it hasn't even been bad stuff.
I mean, taxes and all that jazz is never the highlight of my week, but I always seem to learn something, so that's a win.
I think just between everything going on emotionally, physically, and socially, it all adds up.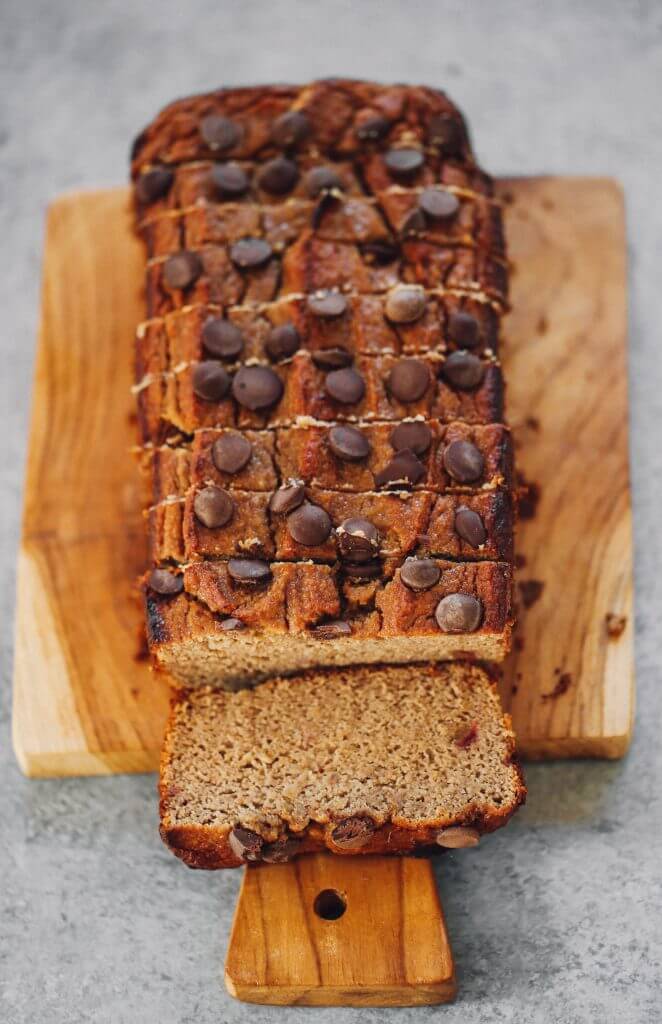 Sometimes, I think we as humans forget that all the other parts of us that make up who we are.
I don't know about you, but most of the time, I fail to remember that other things besides work actually require just as much energy as a "normal" tasks.
Digesting emotional, mental, and spiritual things actually requires a great amount of energy to process…
As does working on a project or exercising your muscles.
So, I've been trying to be nice to myself and balance everything out the best I can. 🙂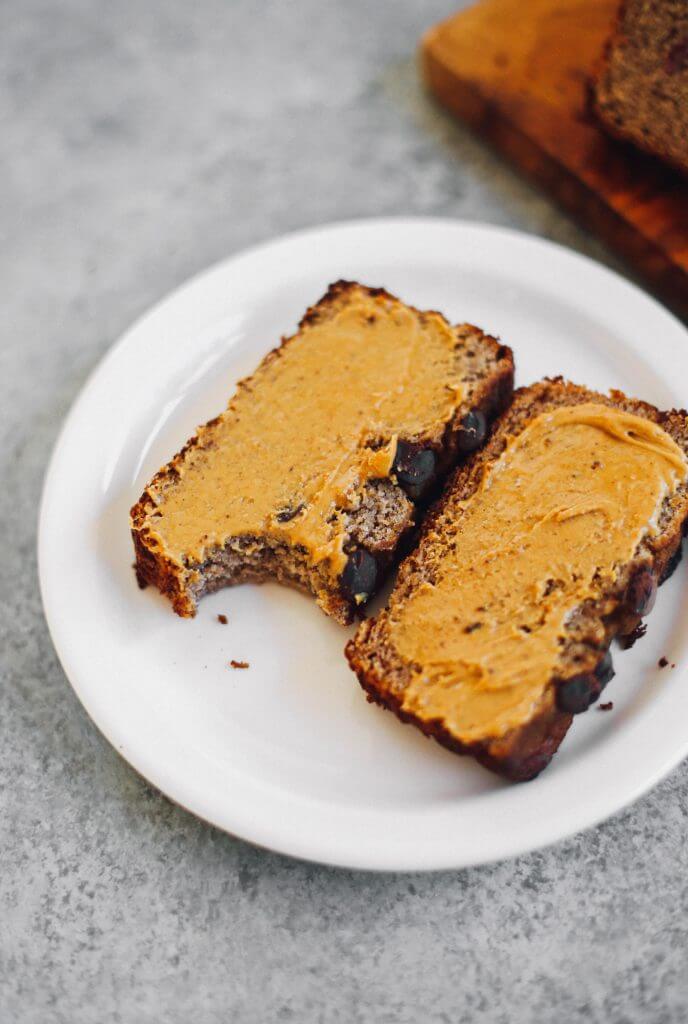 Now for banana bread
Okay!
Long rant over.
Sorry, that it had nothing to do with banana bread…
Except the fact that, with all the processing I've been doing lately- I'm starved for some banana bread!
This batch of banana bread was a test to see if baking with dates instead of maple syrup or another sweetener would work.
Turns out, it's pretty delicious!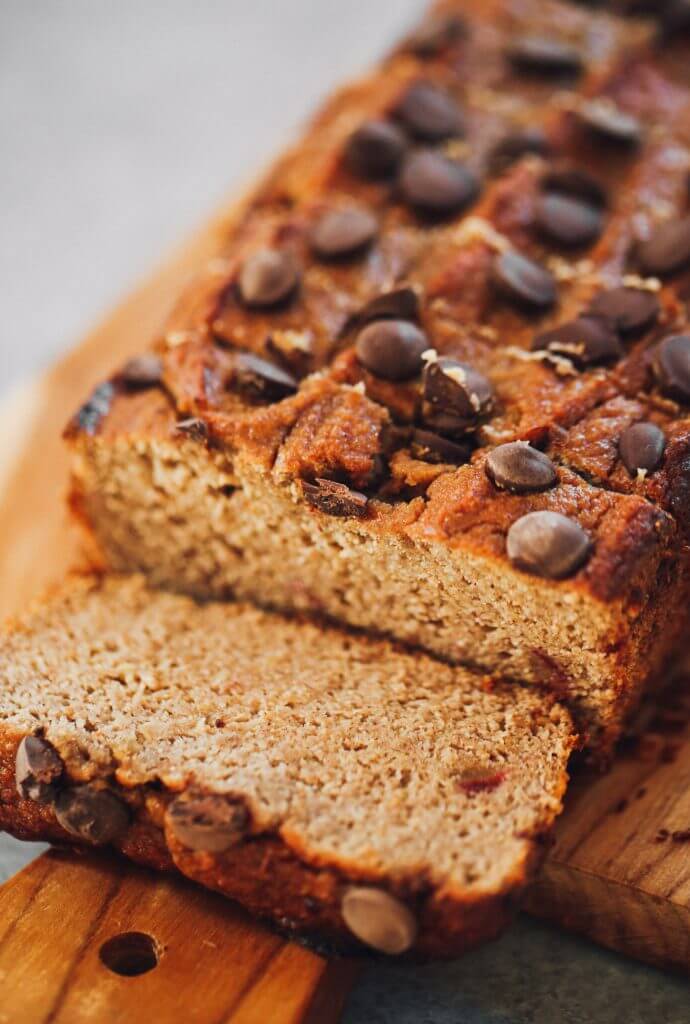 This easy coconut flour paleo banana bread was a great way to kick off my morning and slathered with a spoonful of Trader Joe's peanut butter is just divine.😍
Enjoy!
Preheat oven to 350F. Line the bottom of an 8" by 4" bread pan with parchment paper and grease the sides with coconut oil.

In a food processor combine all ingredients (except baking powder and chocolate chips) until smooth. Once the batter is smooth, add baking powder and pulse until combined.

Pour batter into the prepared bread pan (see step one), then sprinkle with chocolate chips (optional).

Bake on 350F for 35 minutes.
Nutrition Facts

Coconut Flour Banana Bread

Amount Per Serving

Calories 185

Calories from Fat 54

% Daily Value*

Total Fat 6g 9%

Cholesterol NaNmg 0%

Sodium 194mg 8%

Potassium 195mg 6%

Total Carbohydrates 29g 10%

Protein 5g 10%

* Percent Daily Values are based on a 2000 calorie diet.