---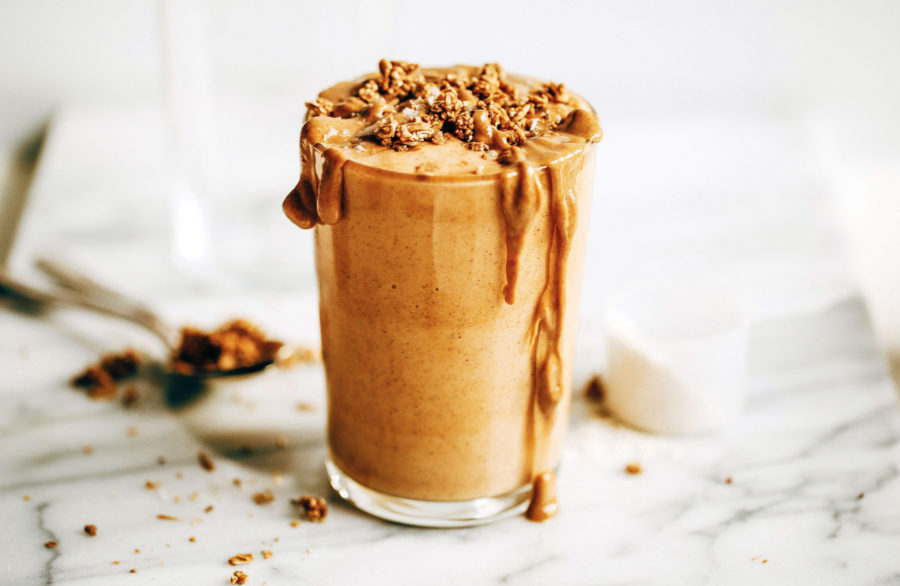 All I can say about this smoothie is that it's the BEST smoothie I have ever had! And it just so happens to be packed with veggies, including cauliflower, it's fruitless, and tastes like sweet potato pie! I make this every day; sometimes a couple times a day!

Print Recipe Skinny Fruitless Sweet Potato Pie Smoothie All I can say about this smoothie is that it's the BEST smoothie I have ever had! And it just so happens to be packed with veggies, including cauliflower, it's fruitless, and tastes like sweet potato pie! I make this every day; sometimes a couple times a day! Ingredients Info Prep Time 3 minutes Servings servings MetricUS Imperial Course Main Dish Votes: 10
Rating: 3.4
You: Rate this recipe! Info Prep Time 3 minutes Servings servings MetricUS Imperial Course Main Dish Votes: 10
Rating: 3.4
You: Rate this recipe! Ingredients Instructions
Make sure you have prepared your steamed then frozen vegetables. I just cut them into 1-2" chunks steam for 8-10 minutes until soft, but not mushy. Allow to cool in a strainer before freezing- freeze vegetables in a zipcloc, lay flat in the freezer.
Blend all ingredients in a high powered blender for 1 1/2 minutes. You can add more or less liquid, depending on how thick you like it. Serve or top with your favorite nut butter and granola.
Nutrition Facts Skinny Fruitless Sweet Potato Pie Smoothie Amount Per Serving Calories 234 Calories from Fat 72 % Daily Value* Total Fat 8g 12% Saturated Fat NaNg 0% Trans Fat NaNg Polyunsaturated Fat 2g Monounsaturated Fat 4g Cholesterol NaNmg 0% Sodium 137mg 6% Potassium 734mg 21% Total Carbohydrates 38g 13% Dietary Fiber 6g 24% Sugars NaNg Protein 7g 14% Vitamin A 338% Vitamin C NaN% Calcium 7% Iron 9% * Percent Daily Values are based on a 2000 calorie diet.
Read more