Healthy 5 Minute Paleo Pancakes
---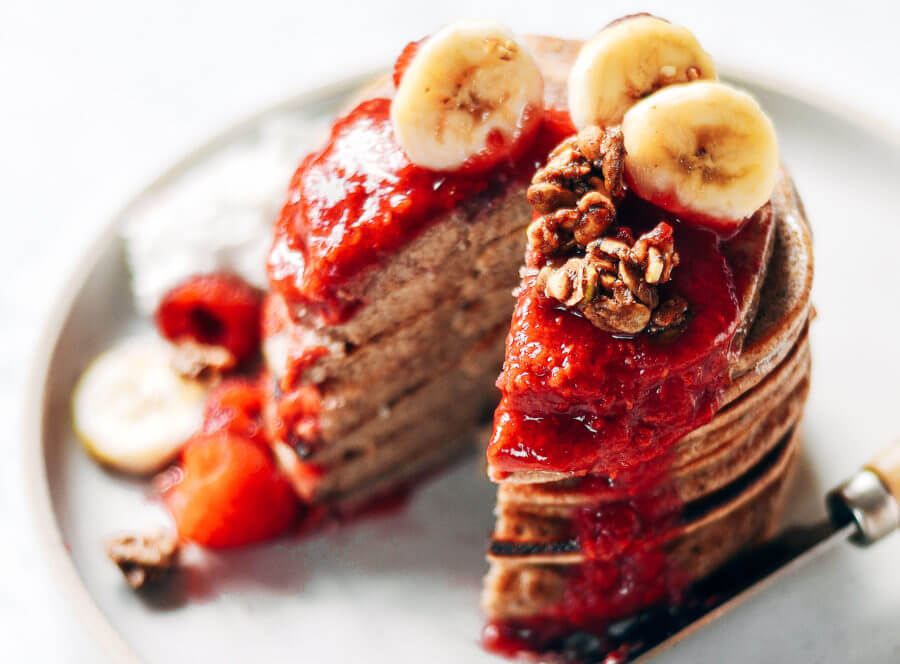 Healthy paleo pancakes- made with three ingredients in the blender! Ready to eat healthy breakfast in five minutes! An easy gluten free pancake recipe.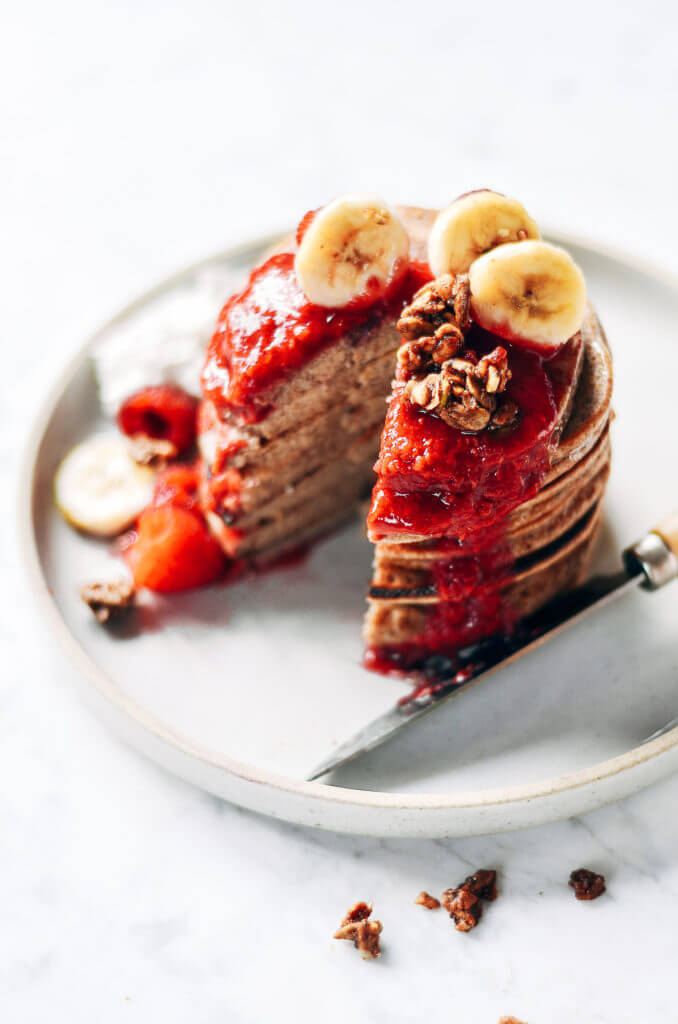 Who's ready for like some instant pancakes??
Imagine: all you have to do is put three things in your food processor (or blender) and whip it up.
Yeah, I'm in. I'm sooo there.
I cannot tell you what a huge fan I am of quick + healthy eating.
And these pancakes pretty much make meal prepping, Sunday brunch, and breakfast for dinner a million times better.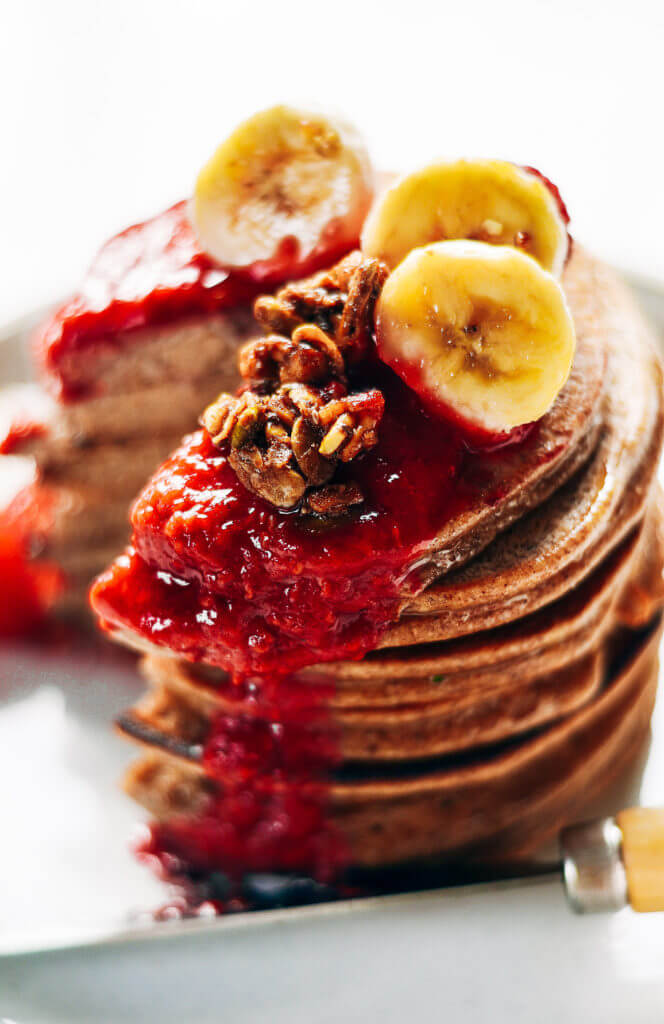 What I love about this recipe:
Bananas.
Almond butter.
Eggs.
Put them in the blender.
Whizzzzzz.
Cue- pour syrup here.
Nom nom.
Ahhhh.
Done.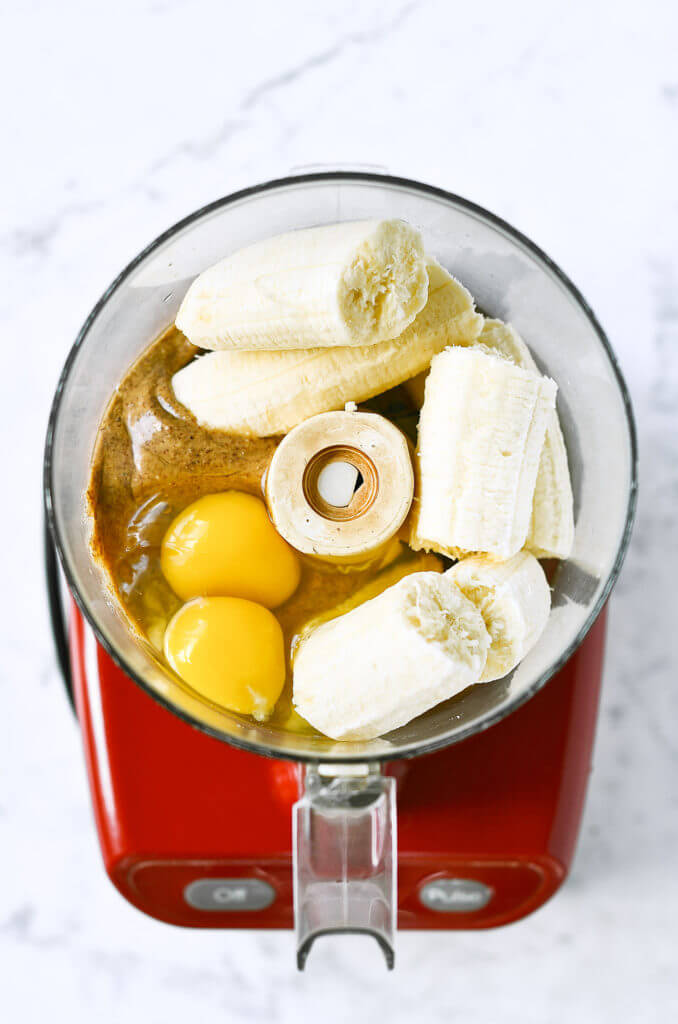 The truth is, I'm just a 20 year old health food lover- obsessed with trying to take pretty pictures and document my favorite eats.
This whole blogging biz has pretty much swept me up. Ahhhh, I'm hooked.
I feel so incredibly blessed as you guys invite my recipes into your kitchens- daily.
How cool is the internet??
Internet = recipes = you + me = pancakes = yum!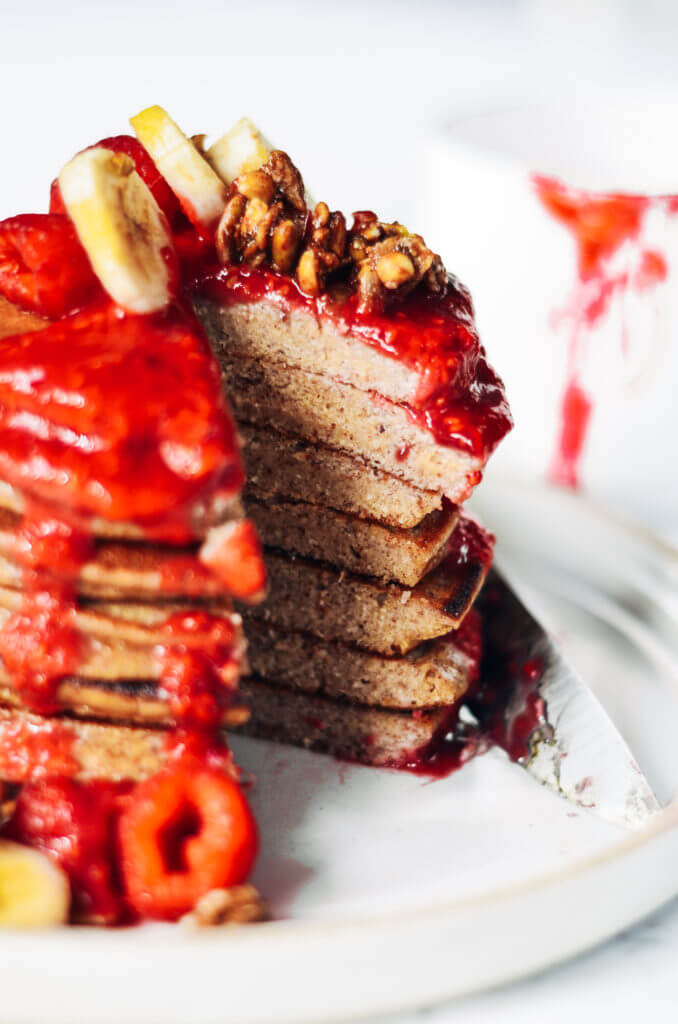 Top those pancakes
Okay, so moving on.
That raspberry sauce.
Um, hello gorgeous.😍
That bright pink raspberry reduction sauce is so pretty, I just want to eat in out of the pan. All. Day. Long.
This simple fruity sauce not only happens to be paleo, but it's also so easy that there is no excuse why not to indulge a little.
Want the recipe? Here ya go:
For the raspberry reduction, add ingredients into a small saucepan and cook with a lid over medium/high heat until the raspberries boil and start to break apart. This will take about 8 minutes.

Pour the cooked sauce into a blender and puree until smooth.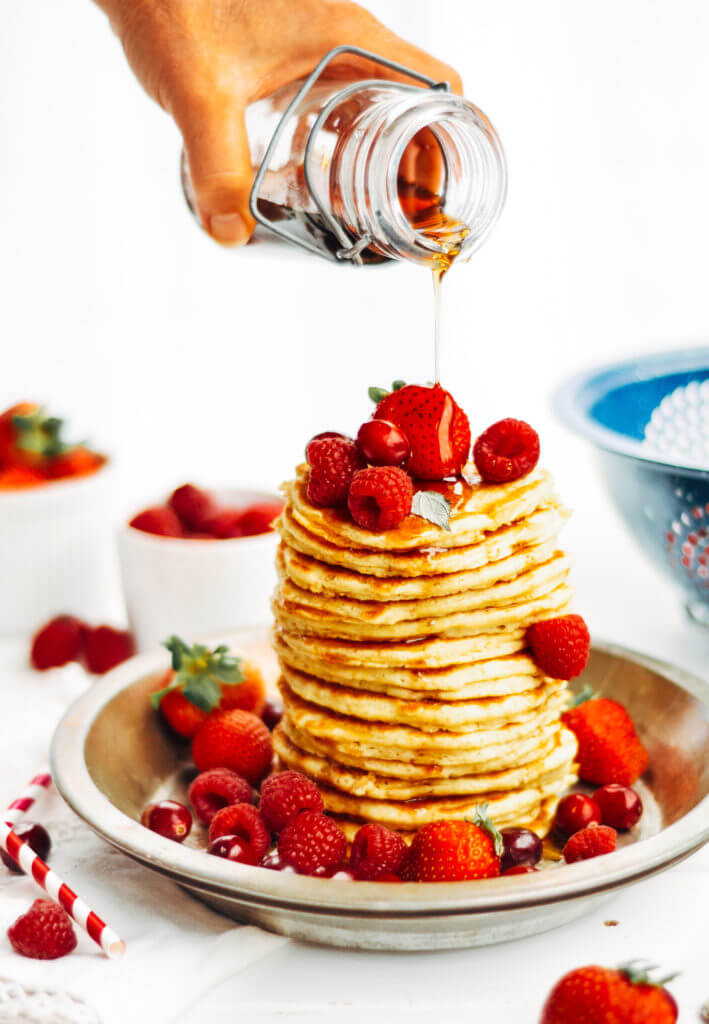 Enjoy these pancakes you guys!
All the brunchin' feels with these lovelies today.
I intend to go eat a stack of them- right now.
More like this:
Best Paleo Cassava Flour Pancakes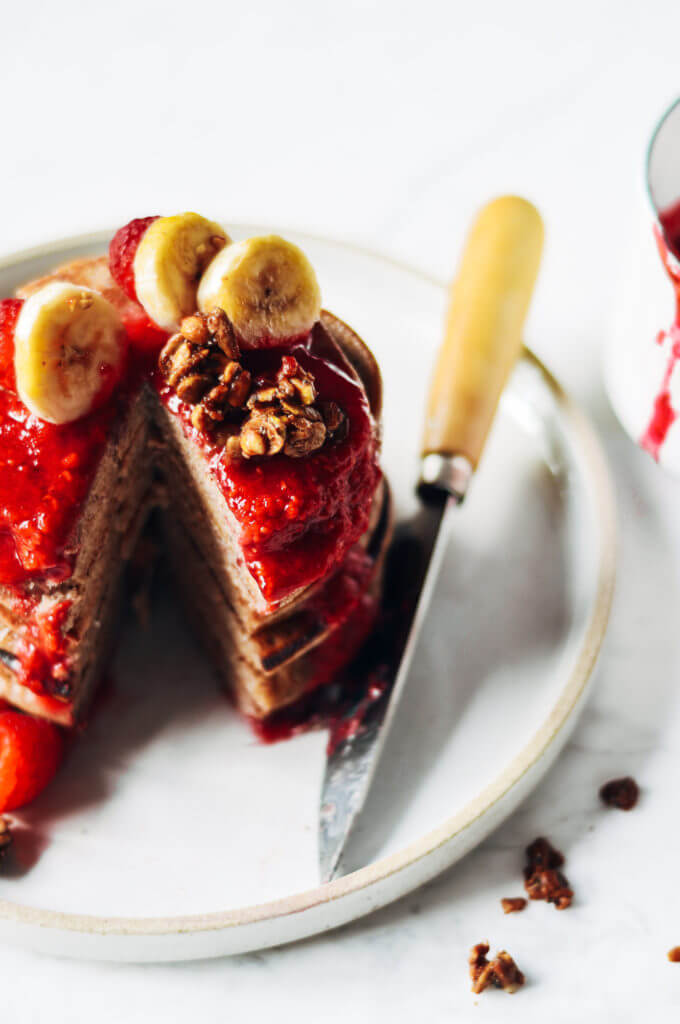 Add all the ingredients into a blender or food processor. Blend until completely smooth.

Heat your pancake griddle on very love heat (otherwise, the pancakes will burn on the outside and still be raw on the inside).

Pour 1/2 cup batter onto the griddle and cook until lightly browned (it took me two minutes on each side to cook these pancakes).
Nutrition Facts

Healthy 5 Minute Paleo Pancakes

Amount Per Serving

Calories 201

Calories from Fat 126

% Daily Value*

Total Fat 14g 22%

Cholesterol 47mg 16%

Sodium 16mg 1%

Potassium 120mg 3%

Total Carbohydrates 14g 5%

Protein 7g 14%

* Percent Daily Values are based on a 2000 calorie diet.