Healthy Paleo Blender Banana Bread Bars
---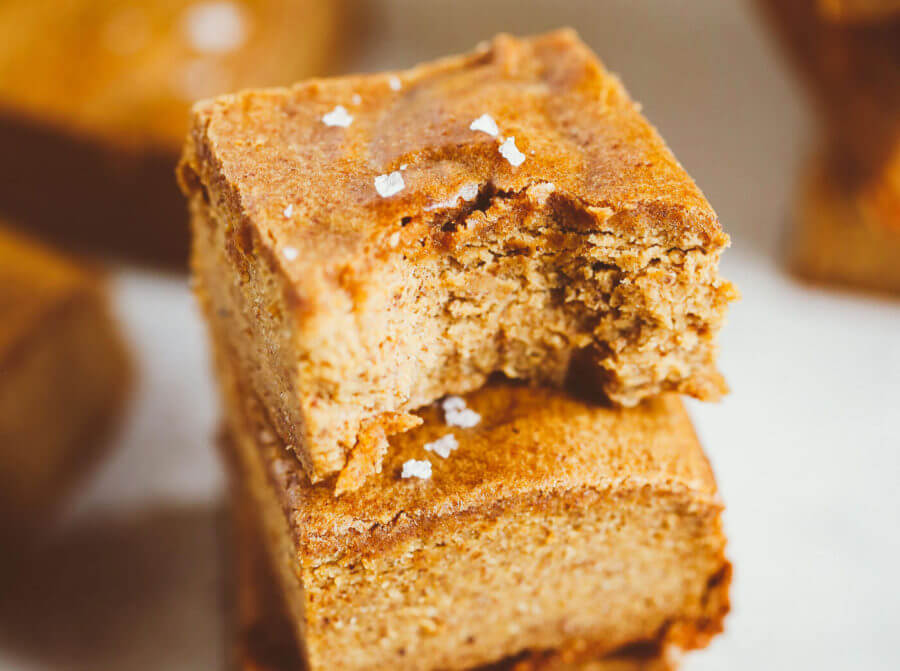 The ultimate grain free and paleo breakfast for on the go! These wholesome breakfast bars taste like banana bread! Kid proof, travel proof, paleo breakfast bars. Made in 5 minutes! Gluten free, dairy free, sugar free- fruit sweetened!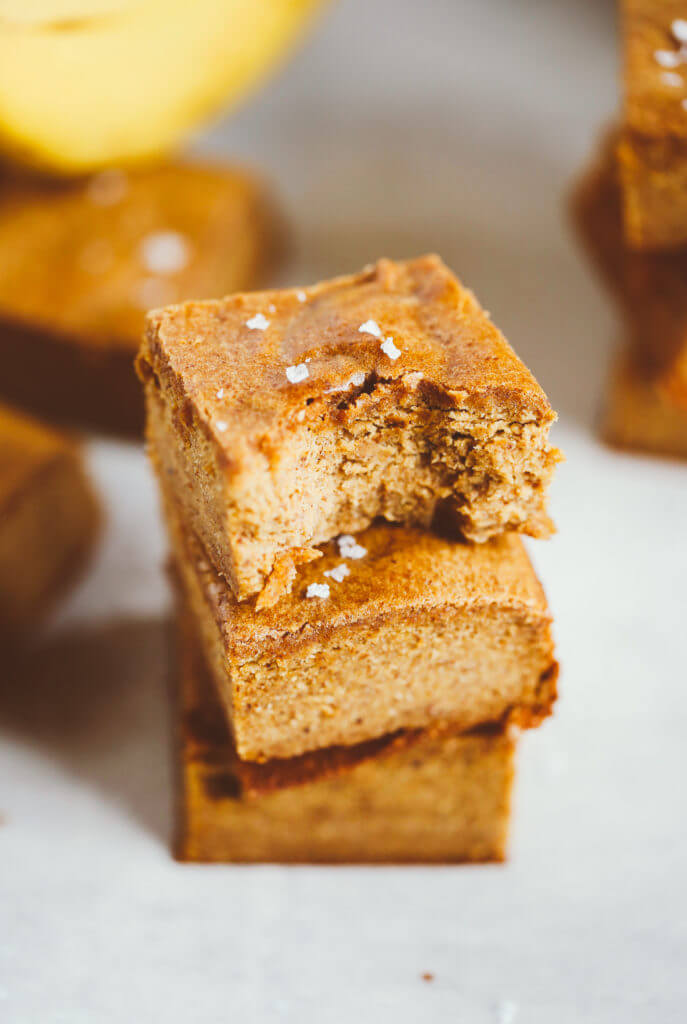 Well, hello there! Pretty little blender banana bread bites! Don't you just look so cute today.
YUM! That's the word I think of when I dream about these bites of banana bread. Soft, light, fruit sweetened banana bread that tastes too good to be healthy!
These gluten free bites of banana bread are made with only a handful of real food ingredients; including, banana and pumpkin! They make an awesome breakfast bar or snack.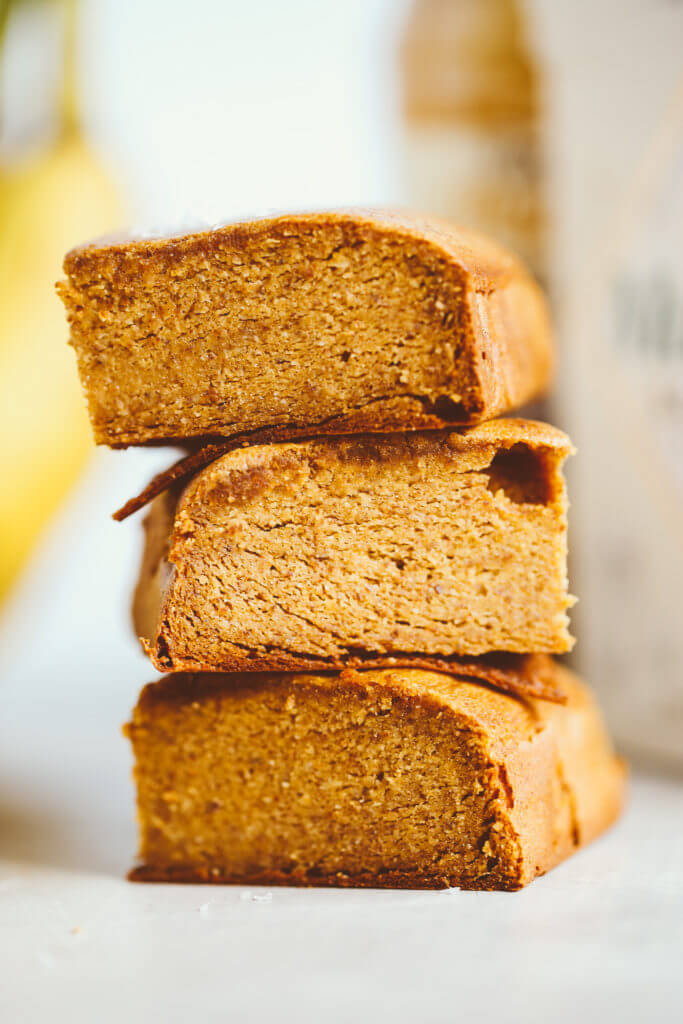 kid proof, travel proof paleo breakfast bars!
I'm spending the week in California visiting family, so having already made healthy snacks is the best! Freezer friendly, bite sized snacks are my ultimate baking go-to in order to counteract the urgent frenzy of the holiday season!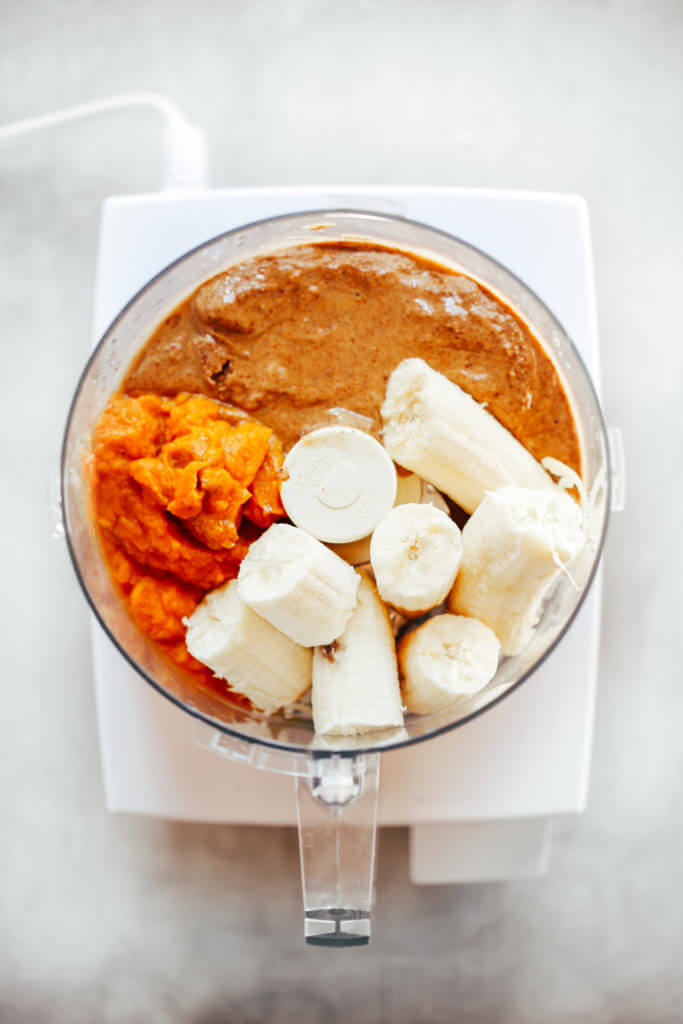 Banana bread bites are my friend during meal prep and my all around solid baking addiction. Everything about bite size snacks is perfect- on the go friendly, freezer friendly, kid proof, and they are cute, so win all around! I suggest storing these in the freezer after one day, for optimal freshness! Plus, they taste good straight out of the freezer, if you are one of those, eat it cold people like me. 🙂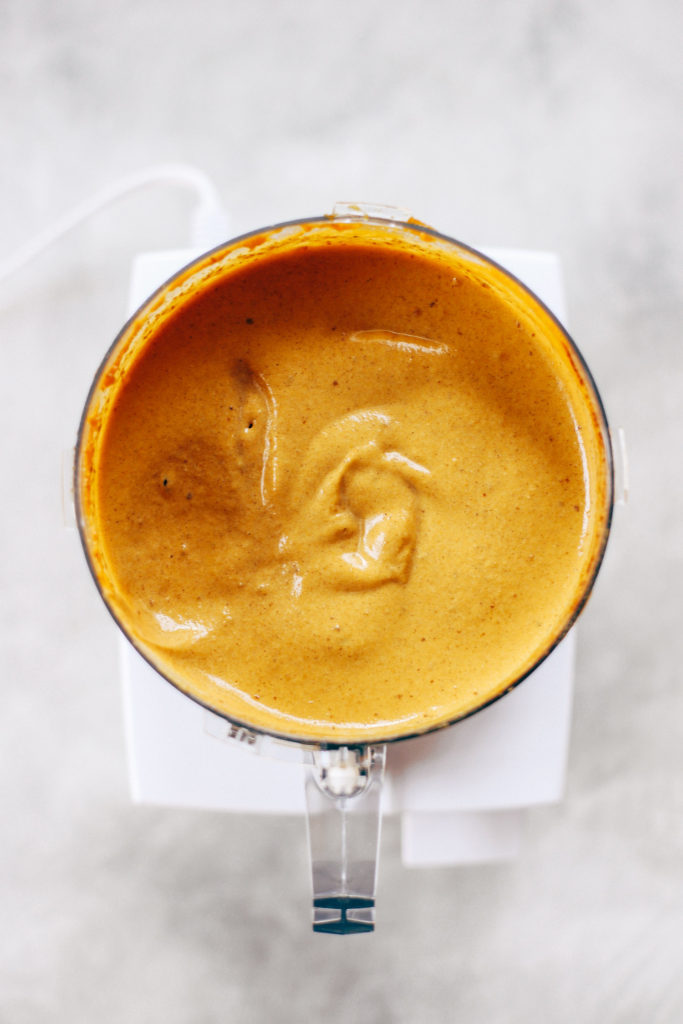 I blended all the ingredients in this food processor (A high powdered blender should also work). It makes for minimal mess and a breakfast that's ready to go in the oven in just five minutes!!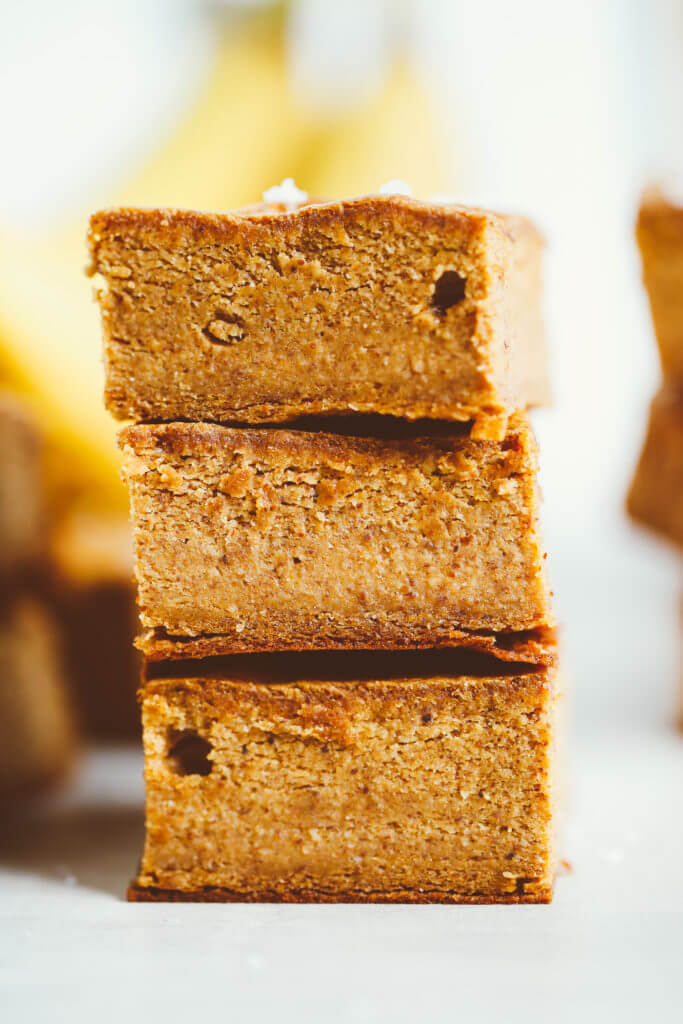 Preheat oven to 350F. Line the bottom of a 6" square baking dish/cake pan with parchment paper.

In a food processor blend all ingredients until completely smooth. Then pour the batter into a parchment paper lined 6" square baking dish/cake pan.

Bake on 350F for about 20 minutes until golden. You will know they are done when a toothpick inserted into the center comes out clean.

Stored in the freezer after 1 day.
Nutrition Facts

Blender Banana Pumpkin Paleo Bars

Amount Per Serving

Calories 203

Calories from Fat 54

% Daily Value*

Total Fat 6g 9%

Cholesterol 62mg 21%

Sodium 268mg 11%

Potassium 264mg 8%

Total Carbohydrates 32g 11%

Protein 6g 12%

* Percent Daily Values are based on a 2000 calorie diet.