5 Minute Gluten Free Paleo Banana Muffins
---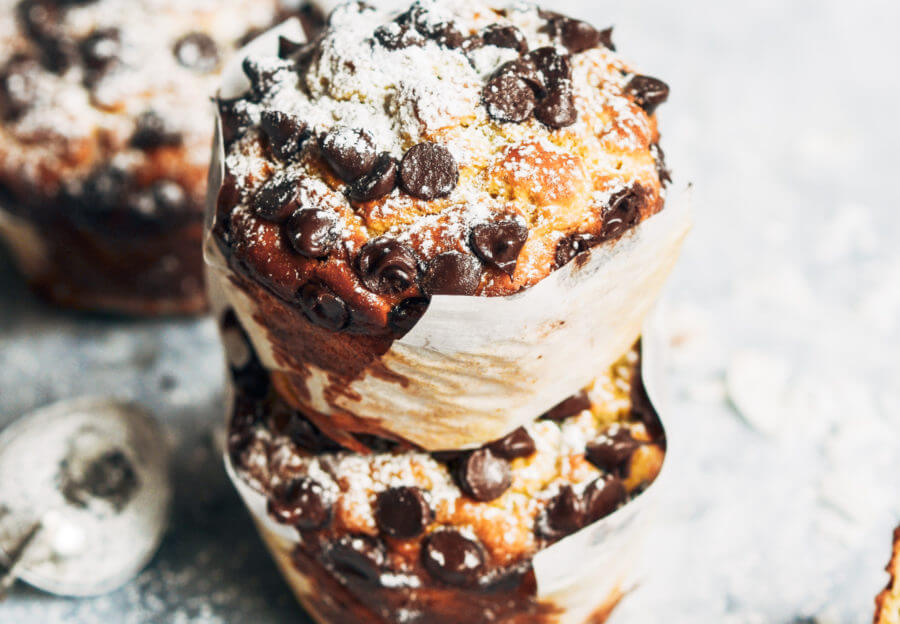 Introducing the easiest paleo banana muffin recipe, yahoo!! This batch of tasty muffins is made in only 5 minutes. Everything goes in a blender or food processor. And it's gluten free, sugar free, and paleo.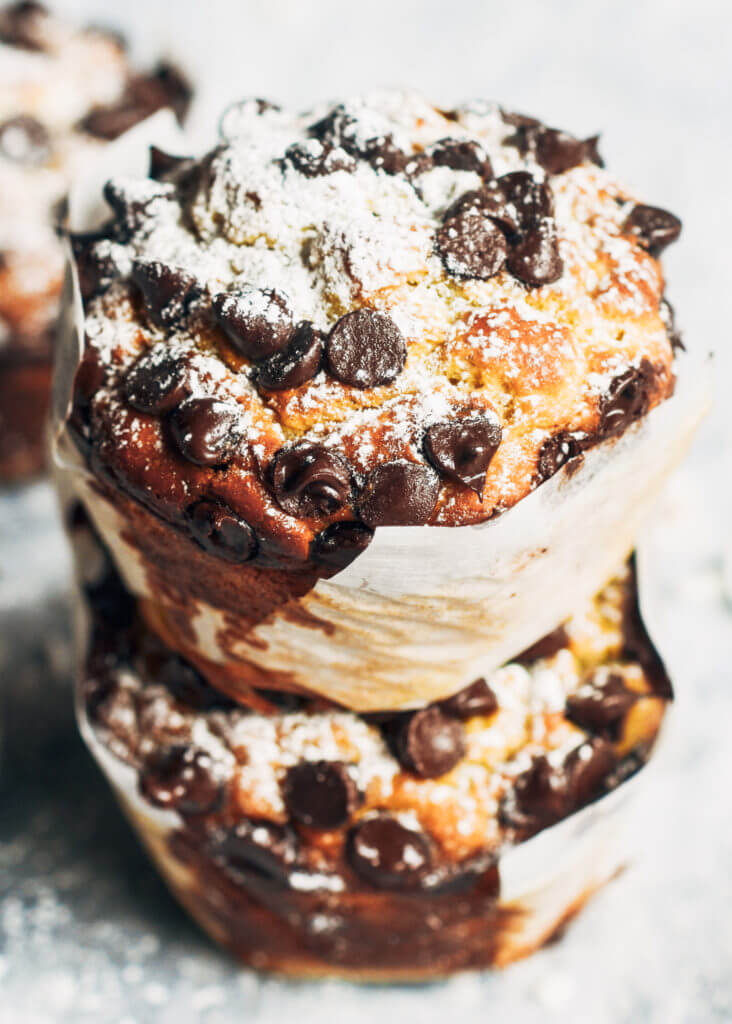 healthy banana muffins
These gluten free, sugar free, and paleo banana muffins take only 5 minutes to whip up! Then it's in the oven and out comes a beautiful, soft, moist MEGA muffin! Super healthy delicious banana muffin recipe sprinkled with chocolate chips. These muffins are naturally sweetened with bananas and stevia. If you leave out the chocolate chips- there are only 4g of sugar (from the bananas) per muffin! Also, there is 29g protein per muffin!!! All that protein is coming from organic whole foods! Now that's a muffin I can feel good about eating. Pretty rad, huh?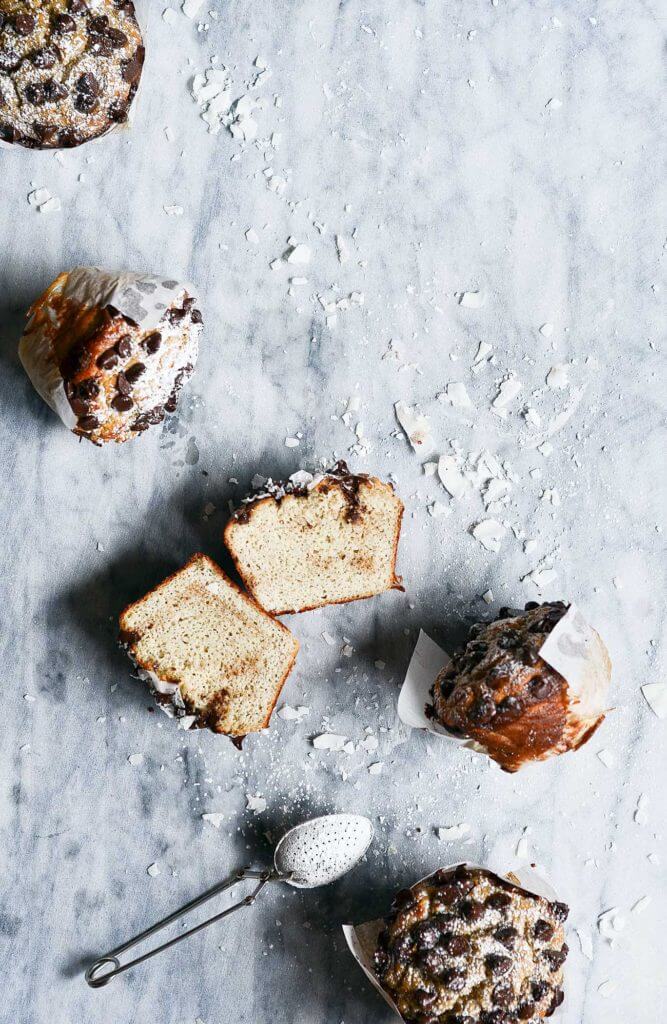 making muffins in less than 5 minutes
This muffin recipe is adapted from my very popular recipe for 5 minute paleo banana bread. Sometimes muffins are just better though:)
I use my Kitchen Aid Food processor for making this recipe. This food processor is the bomb! It combines, chops, and so much other good stuff. I am a strong believer that a food processor is an essential for every home baker. Because it is like a second set of hands. A blender like this one will also get the job done!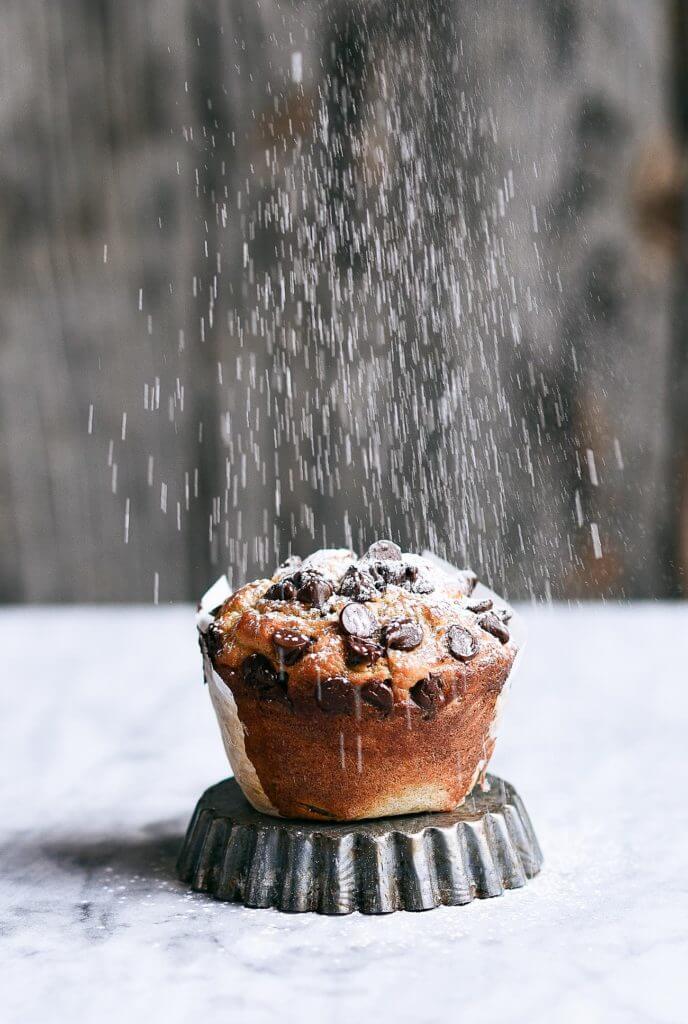 This whole blogging biz has me with both feet running as fast as I can to keep up! Not literally, of course. But in the midst of all the crazy hectic business side of things, I am still finding time to do what I love best. Enjoying snapping photos and styling all my favorite foods. I sure didn't see this in my future a few years ago. But now that it's happening- I can't imagine my life without it!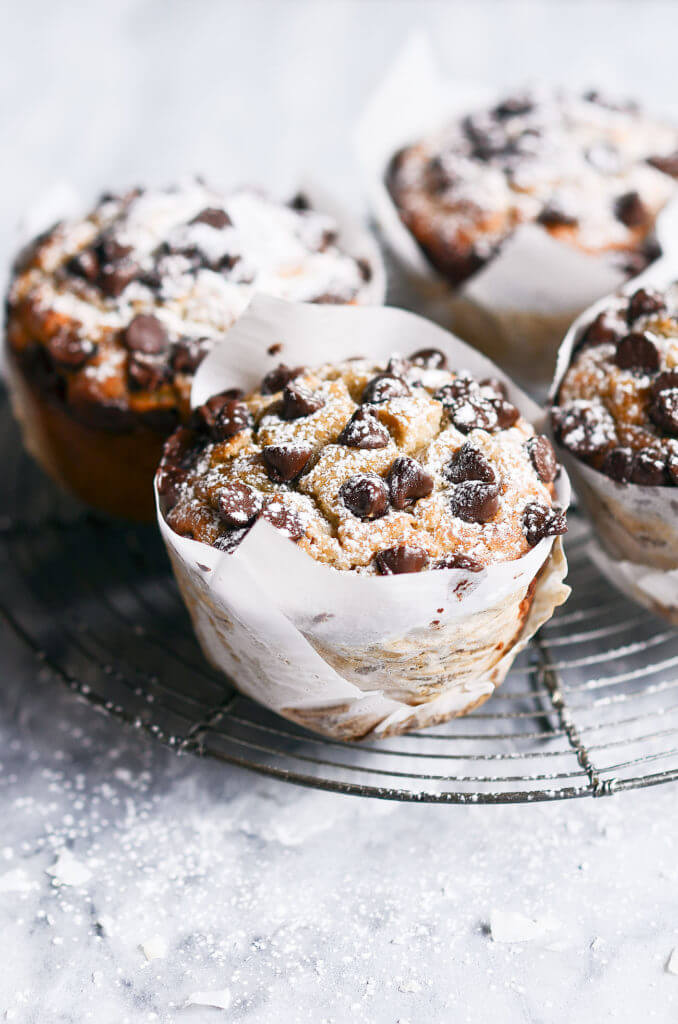 I have been so wrapped up in new projects that the thought of recipes for this month totally slipped my mind. Whoops!
Once I got the ball rolling though, I couldn't stop my imagination! All the yummy ideas came in like a flood. So I had to share them! Therefore, in a tribute to the holiday season, I have concocted a super rad recipe for paleo banana muffins.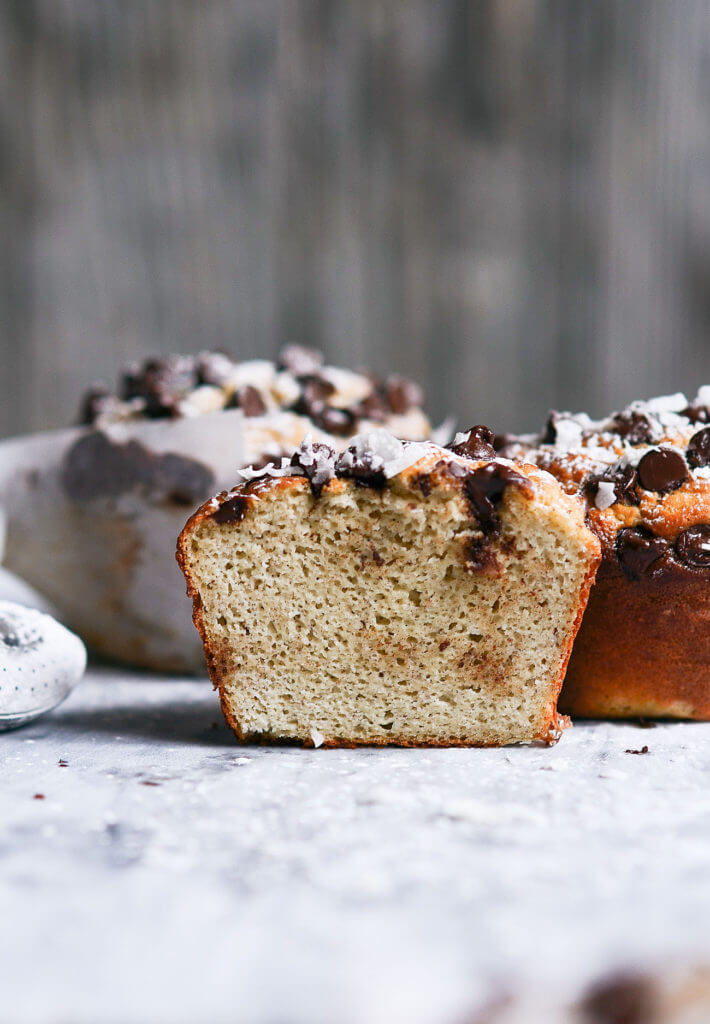 all the holiday feels
If these muffins sprinkled in white dustings don't scream Christmas breakfast, I don't know what does. I would love to wake up on Christmas morning to one of these muffins and a mug of tea… or hot cocoa for that matter;)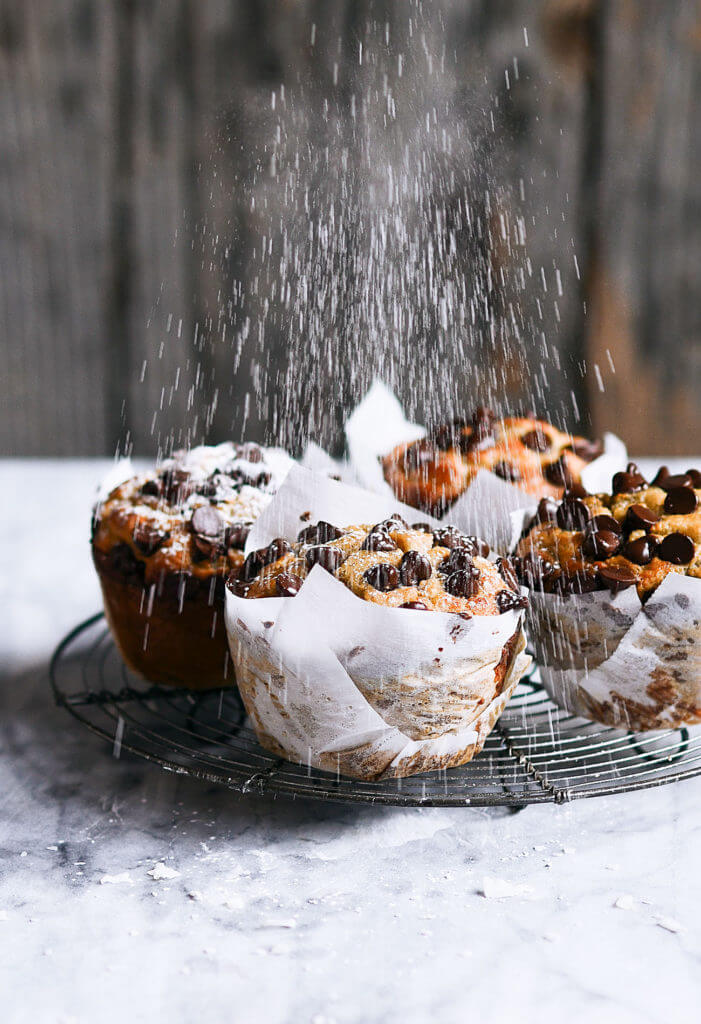 | | |
| --- | --- |
| Servings | regular or 5 large muffins |
| | |
| --- | --- |
| Servings | regular or 5 large muffins |
Preheat oven to 350F. Line a large size muffin tin with paper muffin liners. You can also use a regular size muffin tin and it will make around 8 muffins.

Combine all of the ingredients (except the chocolate chips) in a high powered blender or food processor.

Scoop the batter into each muffin cavity. Fill the muffin tin until the batter comes just under the top surface.

Sprinkle about 1 tablespoon of chocolate chips over each muffin (optional).

Bake on 350F for 40 minutes until golden on top.
Nutrition Facts

Gluten Free Paleo 5 Minute Banana Muffins

Amount Per Serving

Calories 490

Calories from Fat 360

% Daily Value*

Total Fat 40g 62%

Cholesterol 140mg 47%

Sodium 300mg 13%

Potassium 44mg 1%

Total Carbohydrates 23g 8%

Protein 18g 36%

* Percent Daily Values are based on a 2000 calorie diet.