Stuffed Banana Paleo Diet Snacks
---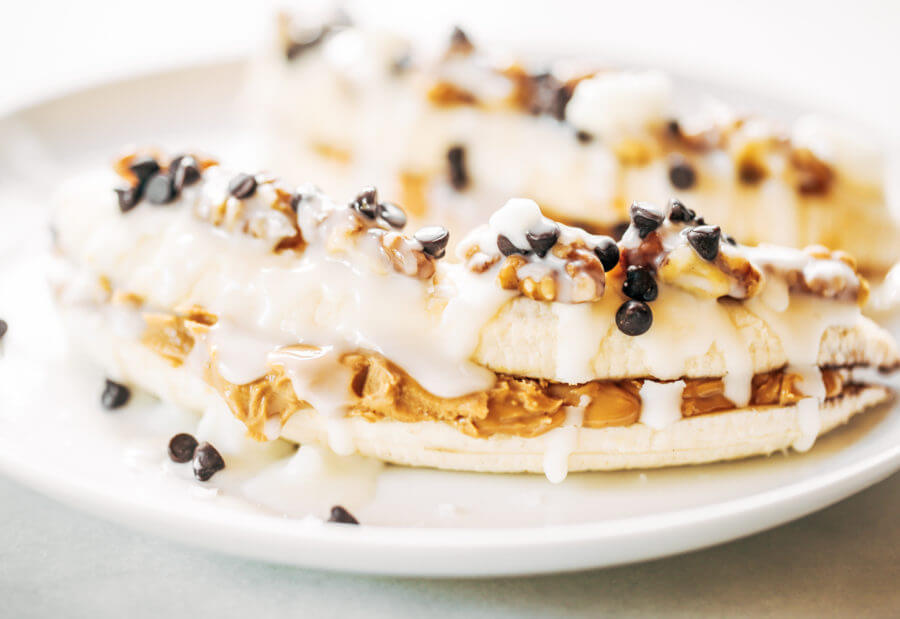 These stuffed bananas are a healthy snack idea. Made with almond butter and bananas; topped with coconut butter, mini chocolate chips, and sea salt flakes. Make this easy paleo diet snack for breakfast for after dinner treat.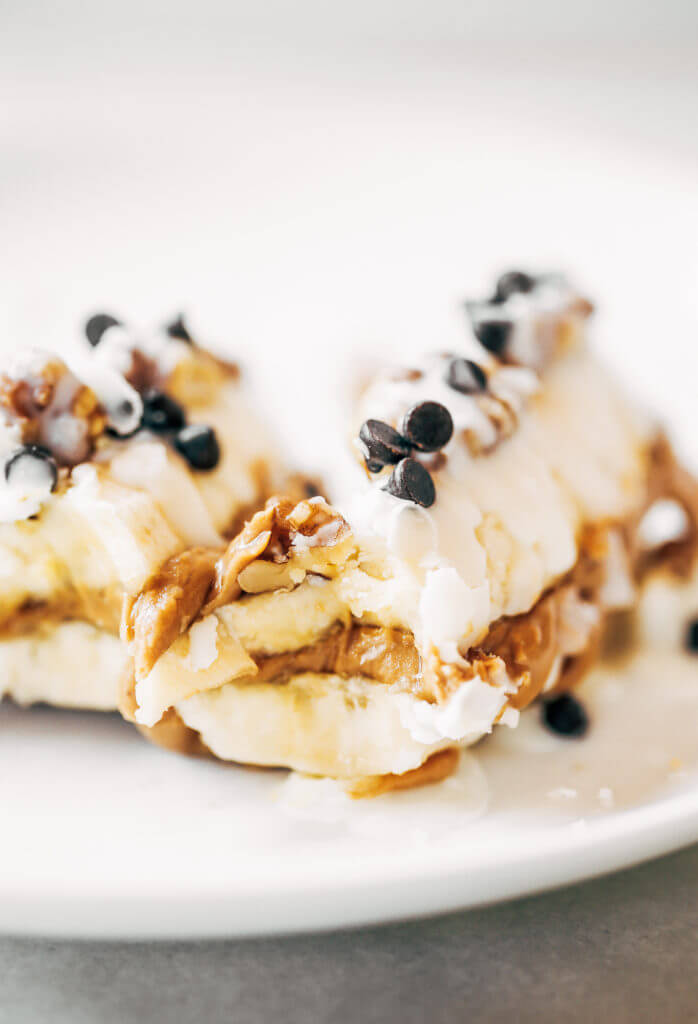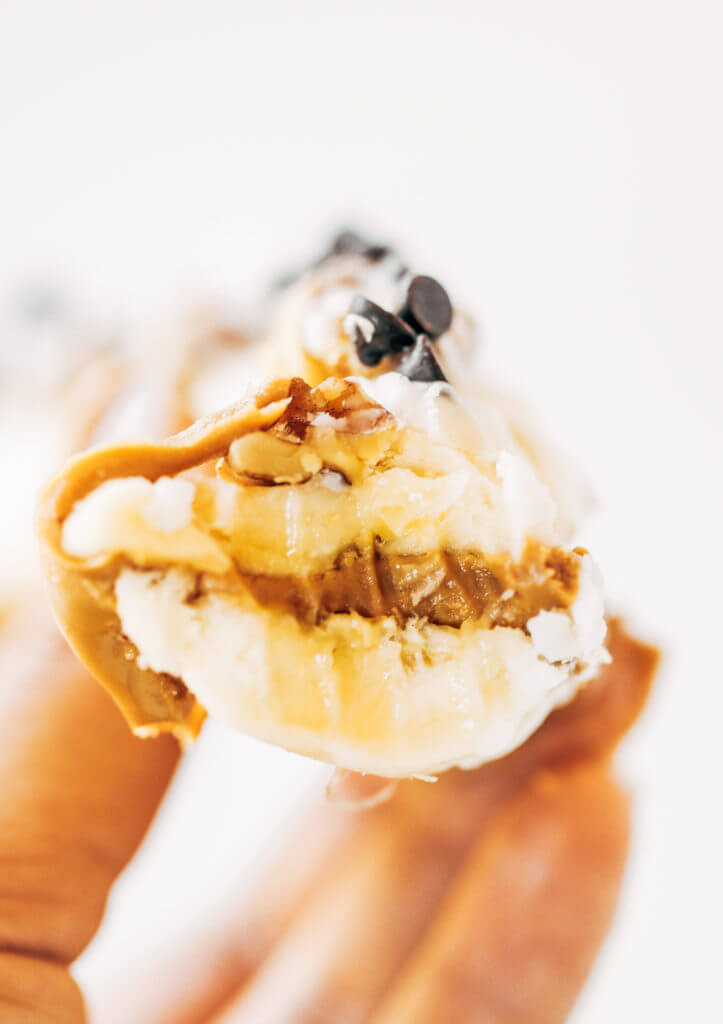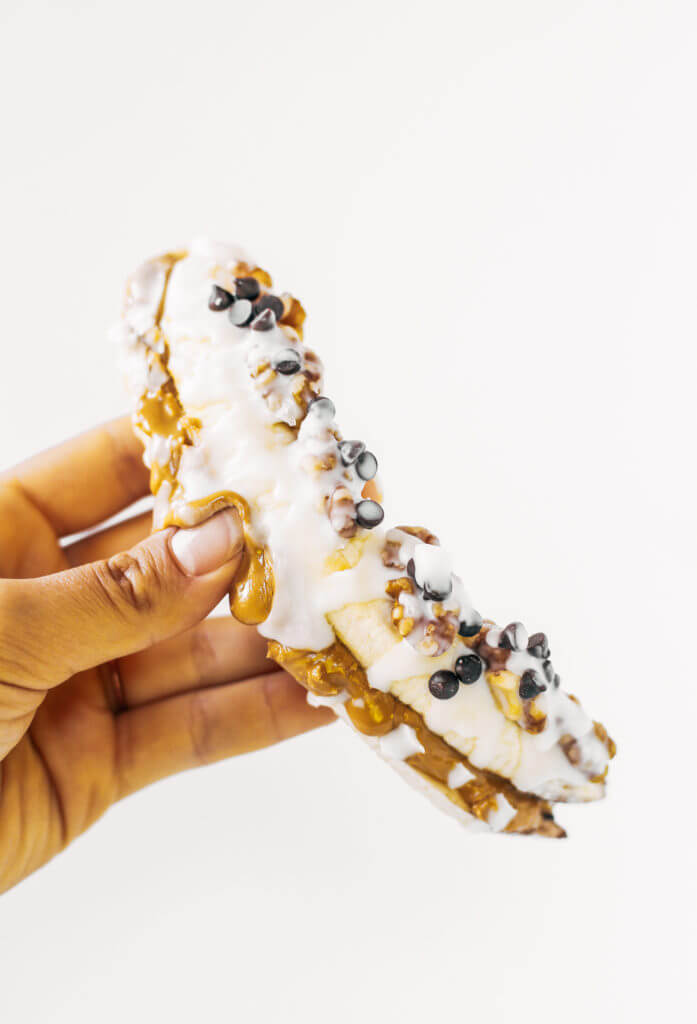 Oh my word guys!
Three words: stuffed bananas. YUM.
They are salty and sweet.
Layers and textures and flavors going on here.
An all around creamy-crunchy treat for snack time or dessert!
If you think along the lines of banana split meets your favorite nutty-crunchy dessert, your probably thinking right. 🙂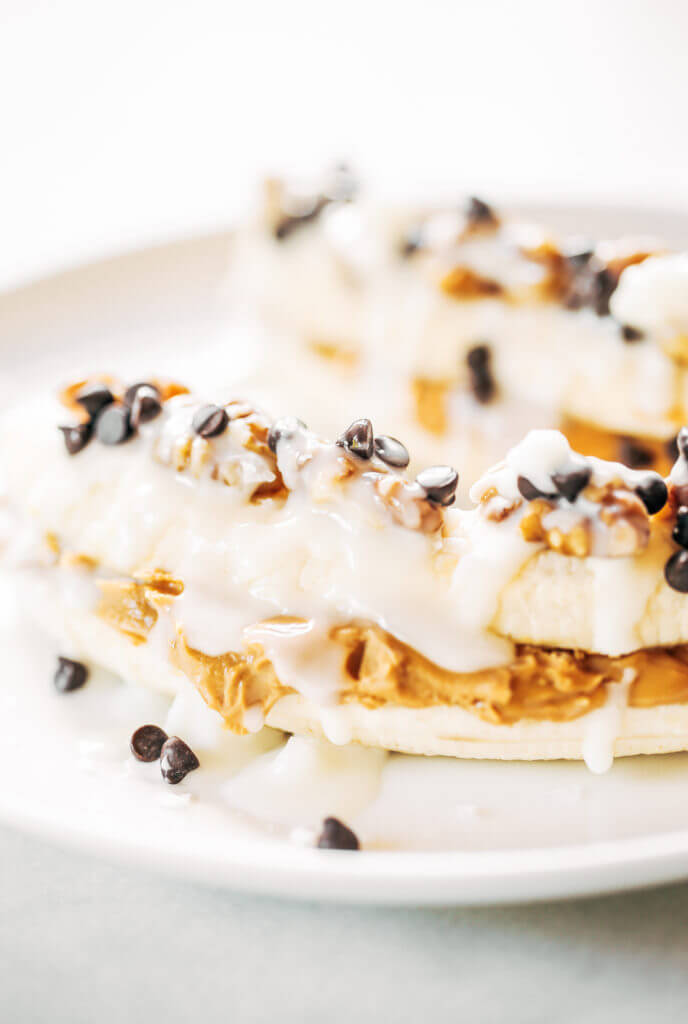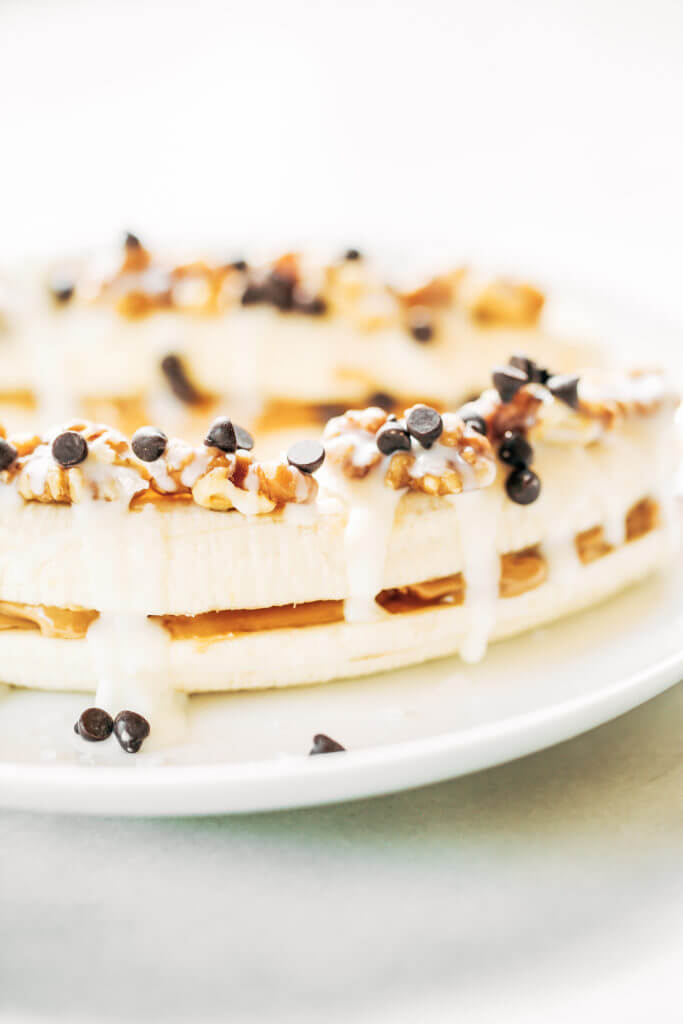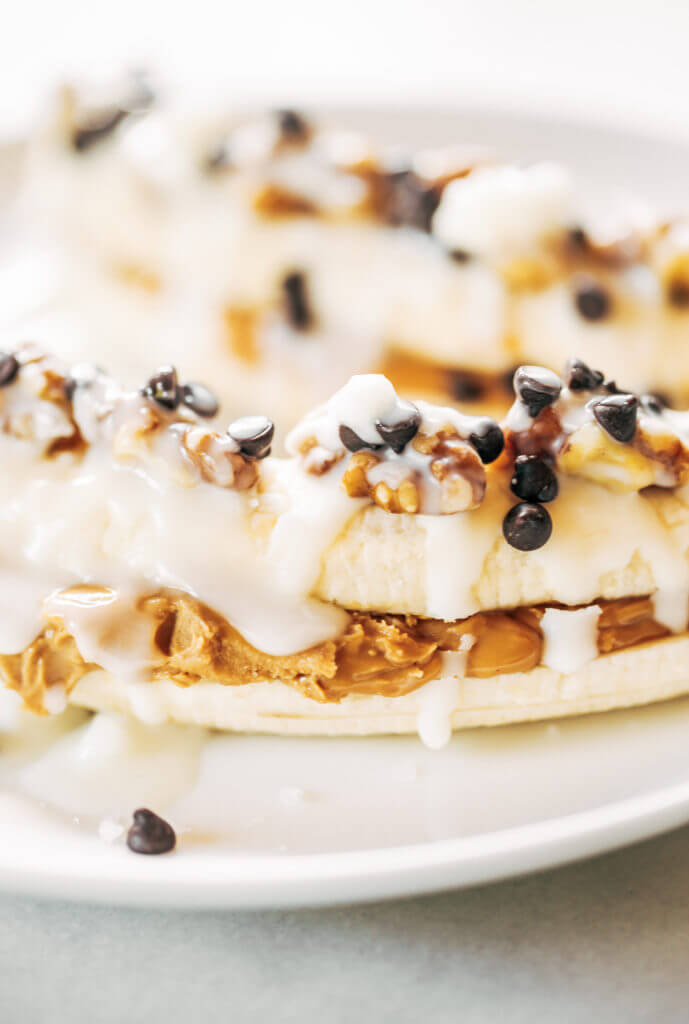 The options are limitless.
Plus, the whole mix-and-match thing has me hooked.
There hasn't been a combo I'd pass up yet.
Chocolate and peanut butter, almond butter and walnuts, or sea salt and coconut butter.
Any of the above and you can't loose.
Or ALL the above!
Because: living life… and there are too many toppings, said no one ever.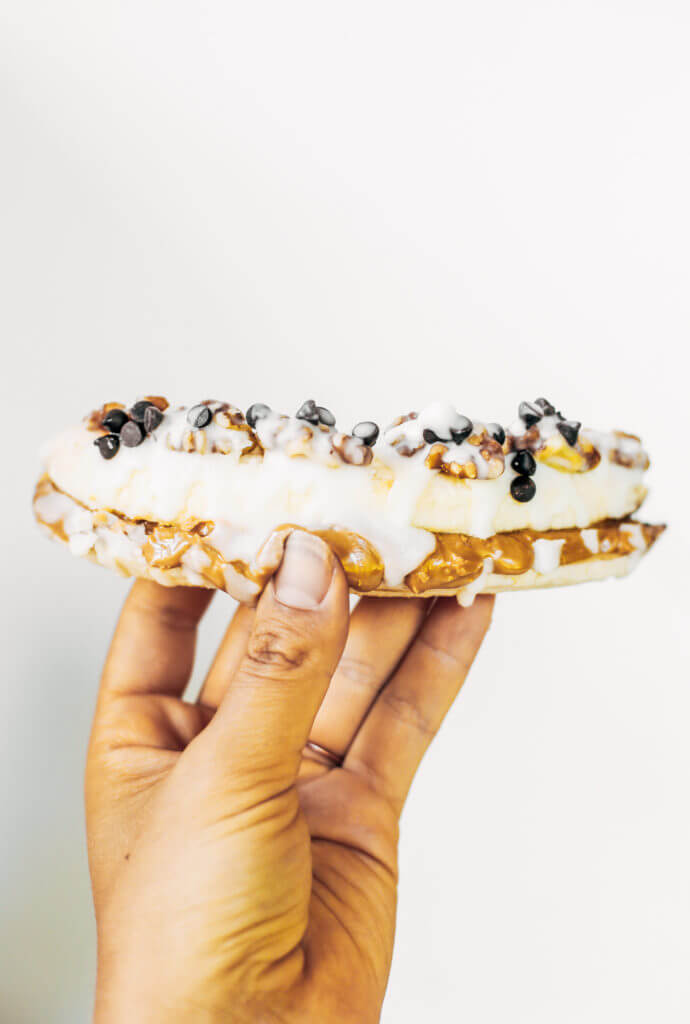 Stuffed Bananas On The Menu
With the heat finally out (yesterday's toasty burn is living proof) and the fruit cravings at an all time high, it only seems natural to be pumping out all the watermelon mint slushies, pineapple smoothies, and stuffed bananas the menu can handle.
What are some of your favorite summer treats?
I'll be working on getting all my trending favorites on the blog this month.
Stay tuned.
But until then, salad!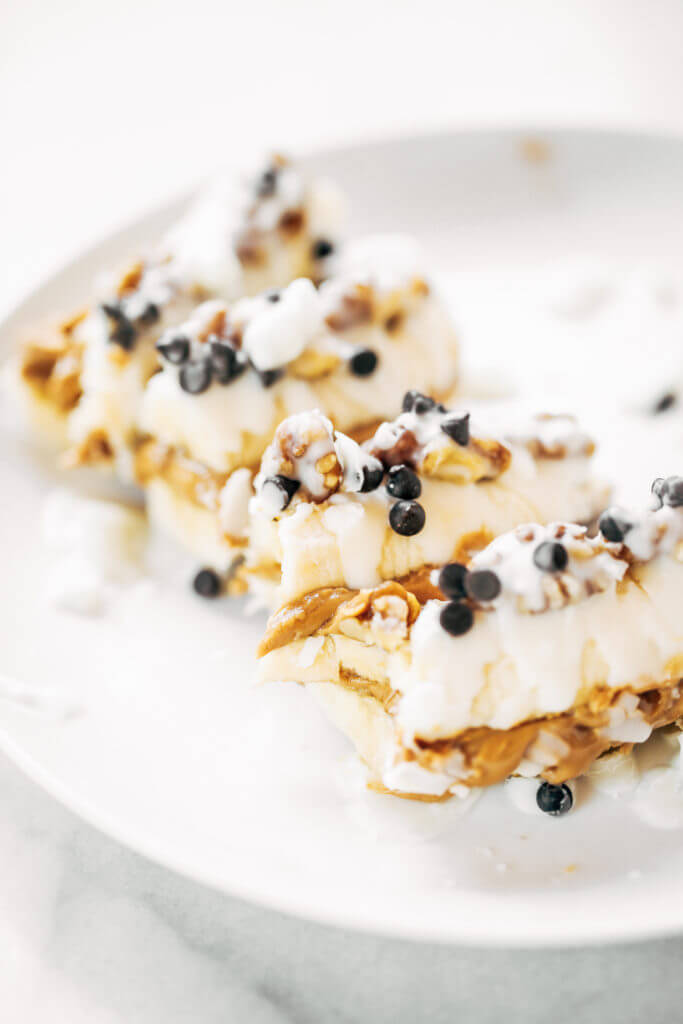 Also, any excuse to drizzle coconut butter on fruit and stuff bananas with nut butter, I'm so there.
Also, CHOCOLATE.
See you on the other side of crunchy walnuts, melty mini chocolate chips, and tangy sea salt flakes.
Enjooooy.
P.S. Please go crazy on the topping for me, k?
P.P.S. These are the chocolate chip minis I use.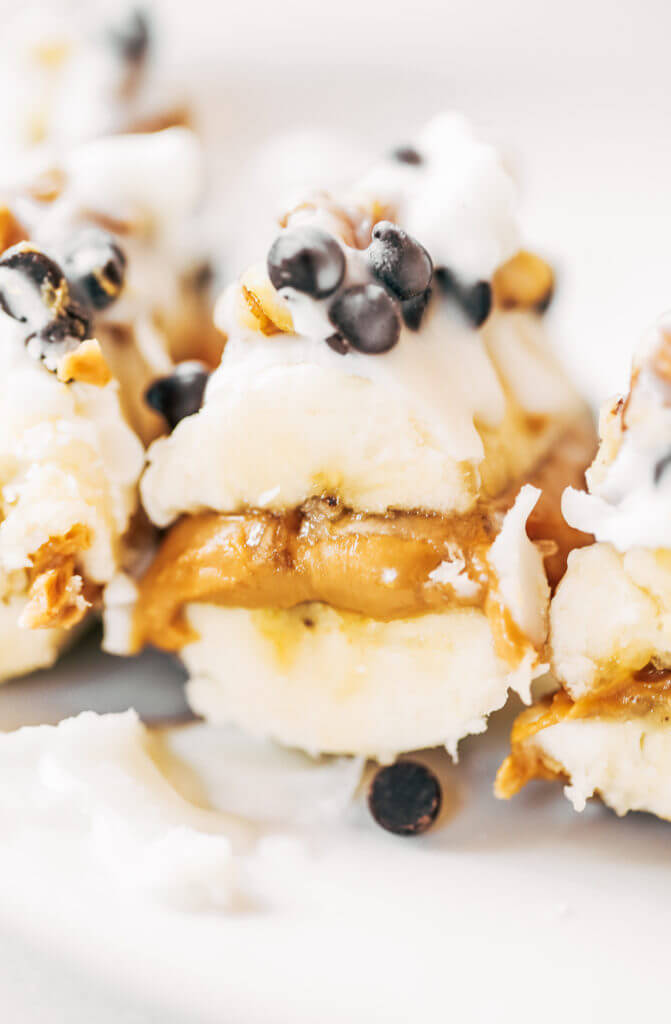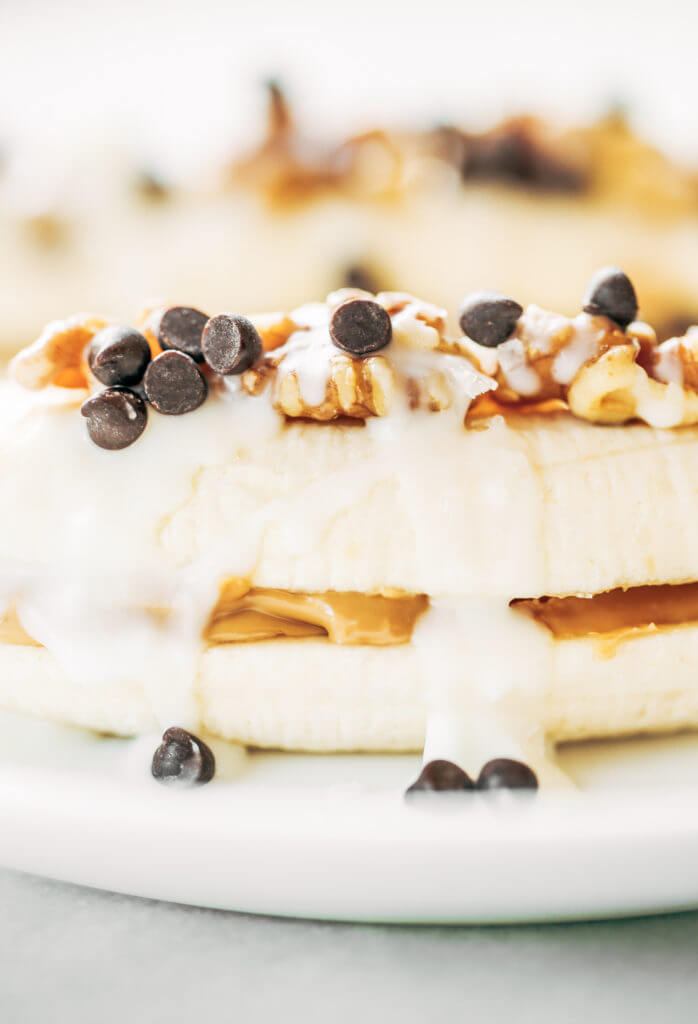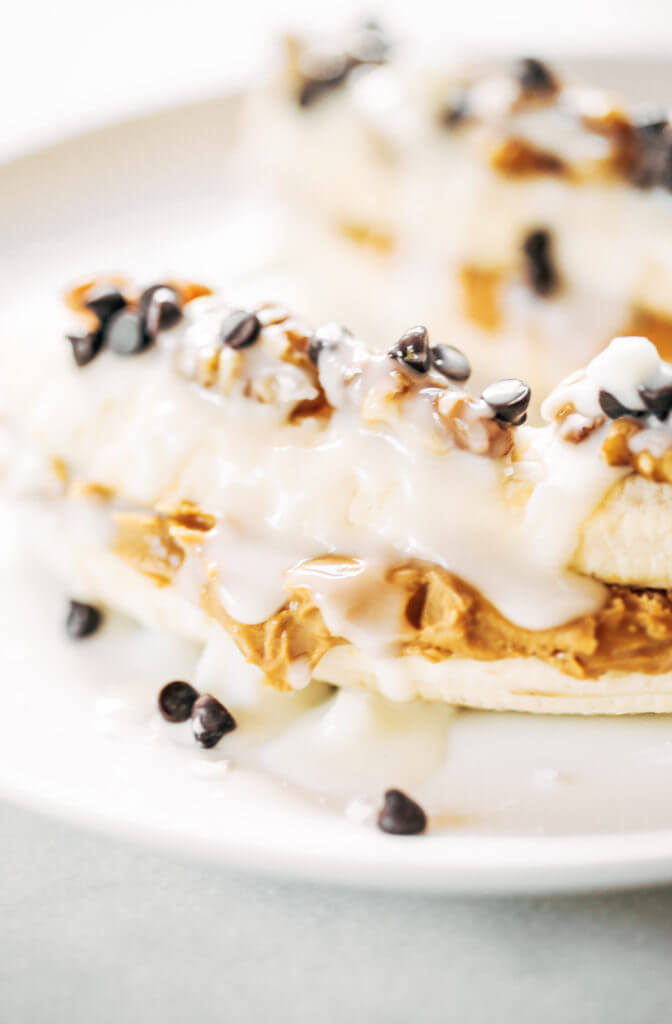 Place banana halves on a plate and spread with nut butter. Sandwich other half of banana on top. Top with walnuts, chocolate chips, drizzle with coconut butter, and sprinkle with sea salt flakes. Store in fridge or freezer.
| | |
| --- | --- |
| There is no Nutrition Label for this recipe yet. | |