No Bake Healthy Paleo Cookie Dough
---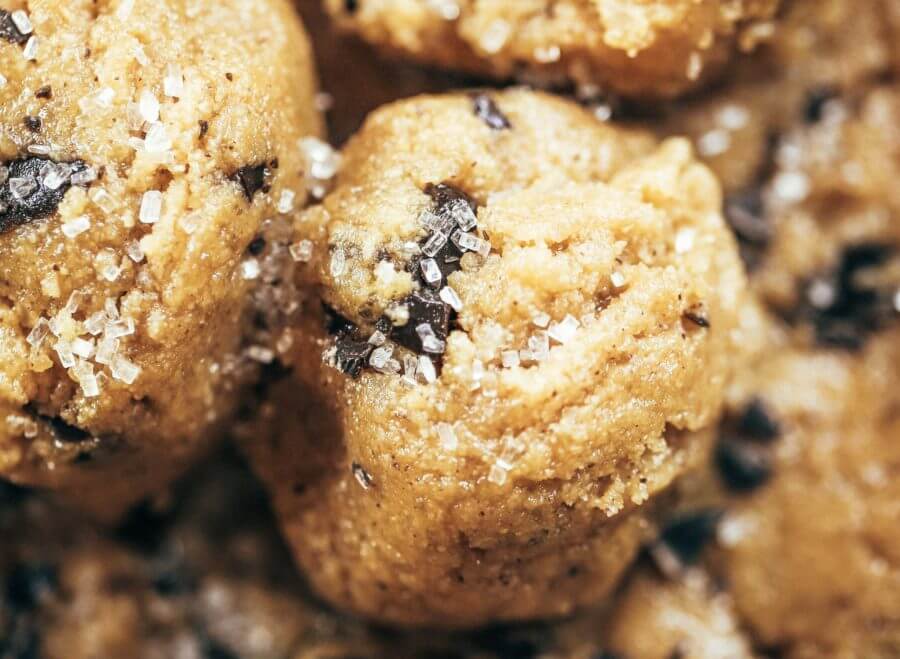 Healthy paleo cookie dough that's safe to eat raw! This cookie dough is gluten free, dairy free, and made without refined sugars. Ready in just five minutes!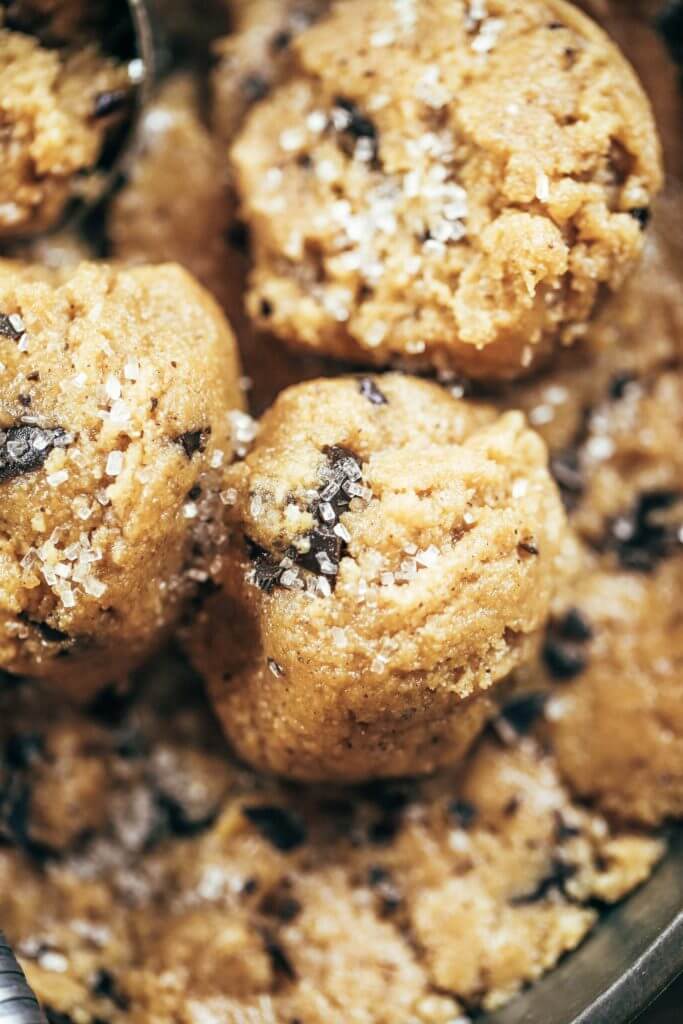 I'm not calling favorites, but going back for more is a tried and true sign that I'm a fan.
I pretty much go all out for the dough- all the dough.
I lick the spatula with making muffins.
I always sample the pizza dough before cooking, by crimping off around the edges.
I sample bread dough on it's way to the oven.
And I always bake cookies, just so I can eat the best part: the cookie dough.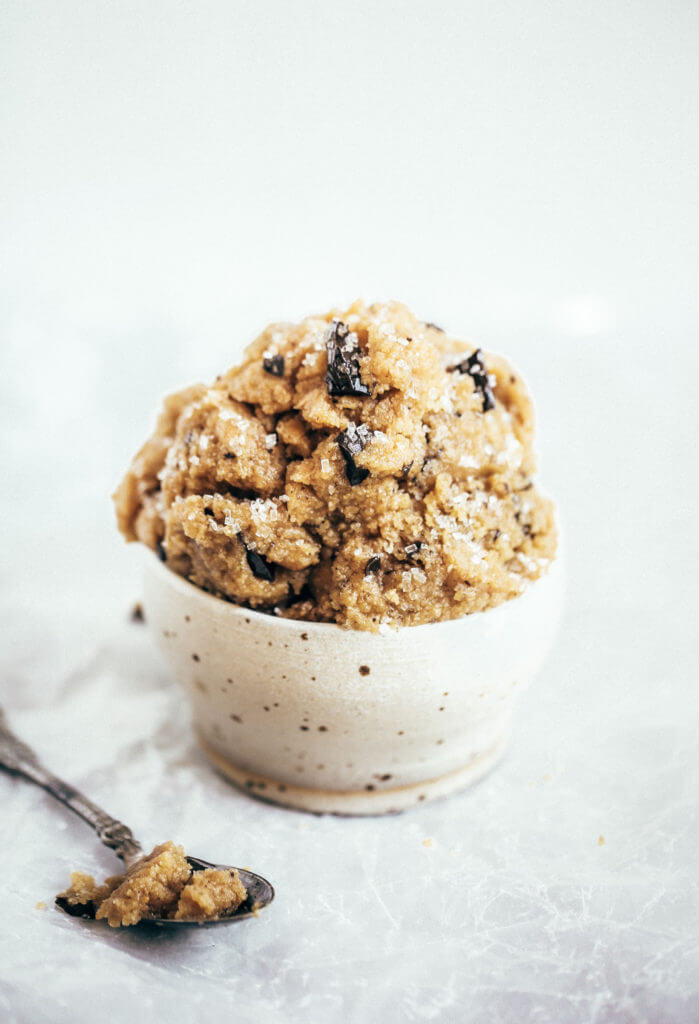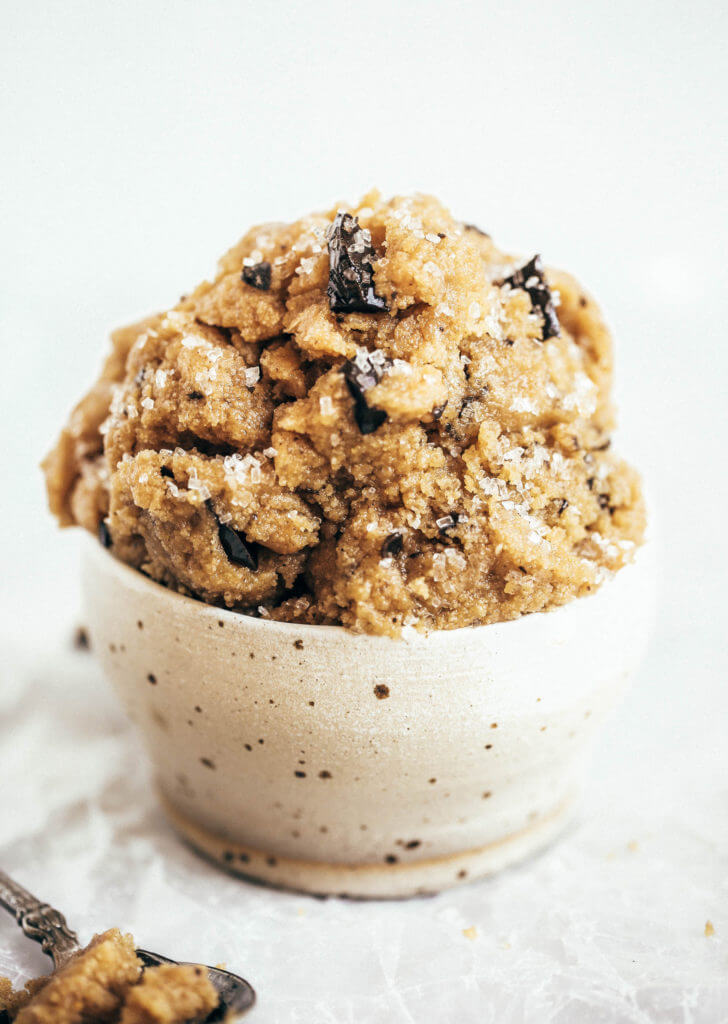 Since it's a fact that I prefer raw over baked, I thought it was definitely time that a safe-to-eat raw cookie dough recipe made it's way to the blog.
That way, when I'm midnight dreaming about cookies- minus the bake, I can run to this recipe, skip the eggs, and drive straight in with a spoon!
I'm a fan of cookie dough, and this one right here has me sitting pretty happy.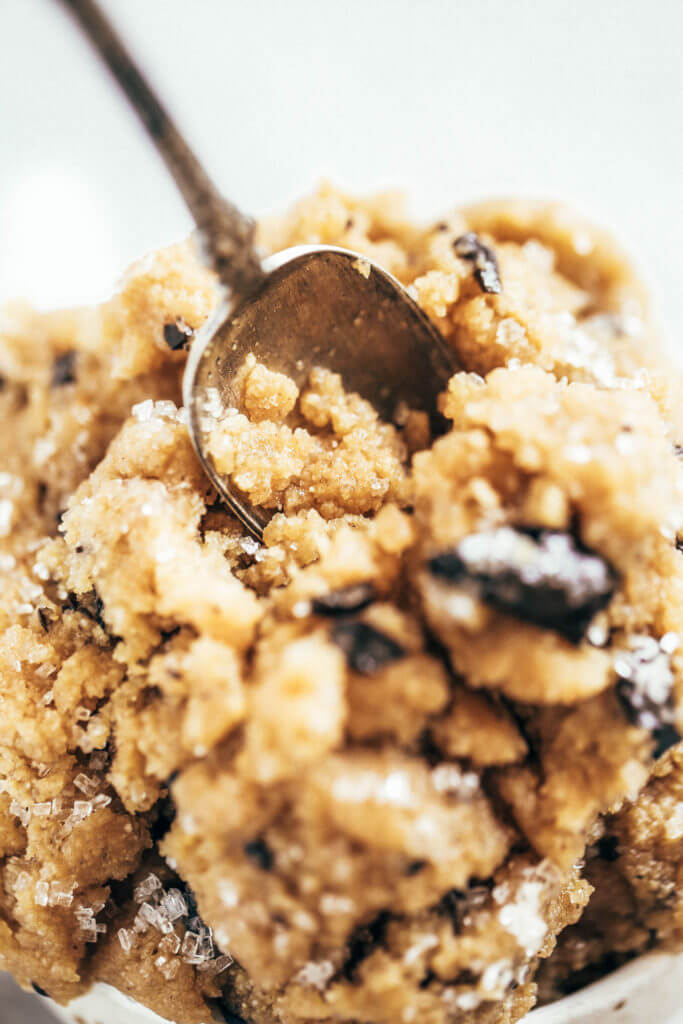 I've made a few cookie recipes in my time, but nothing comes close to spoon-over-handing it out of the bowl.
I know, you get me. I mean you are on this recipe strictly for cookie, aren't you?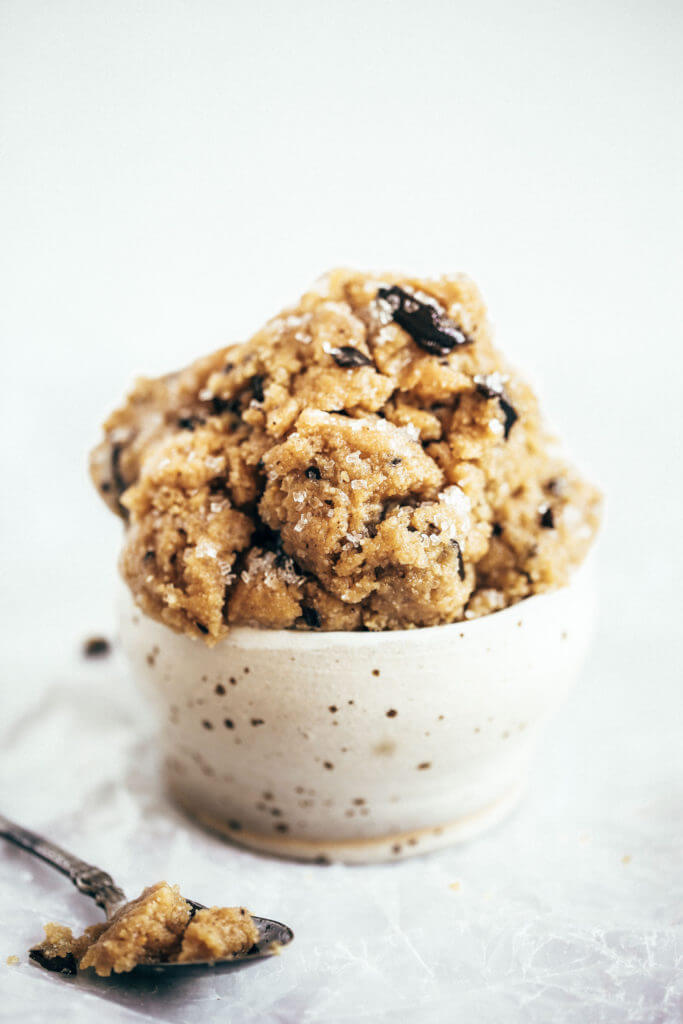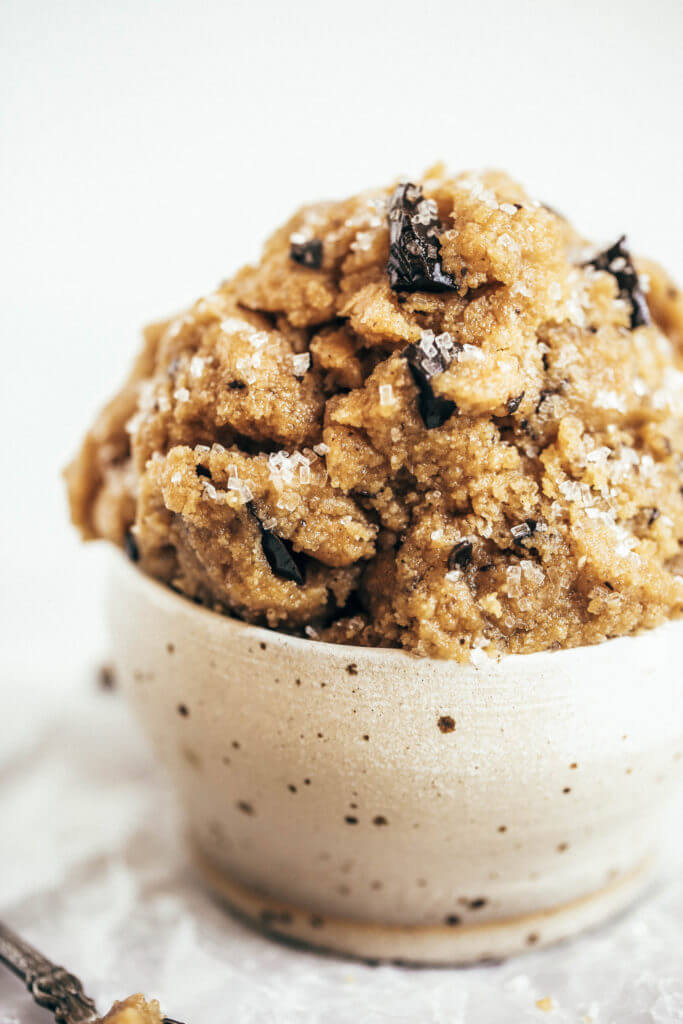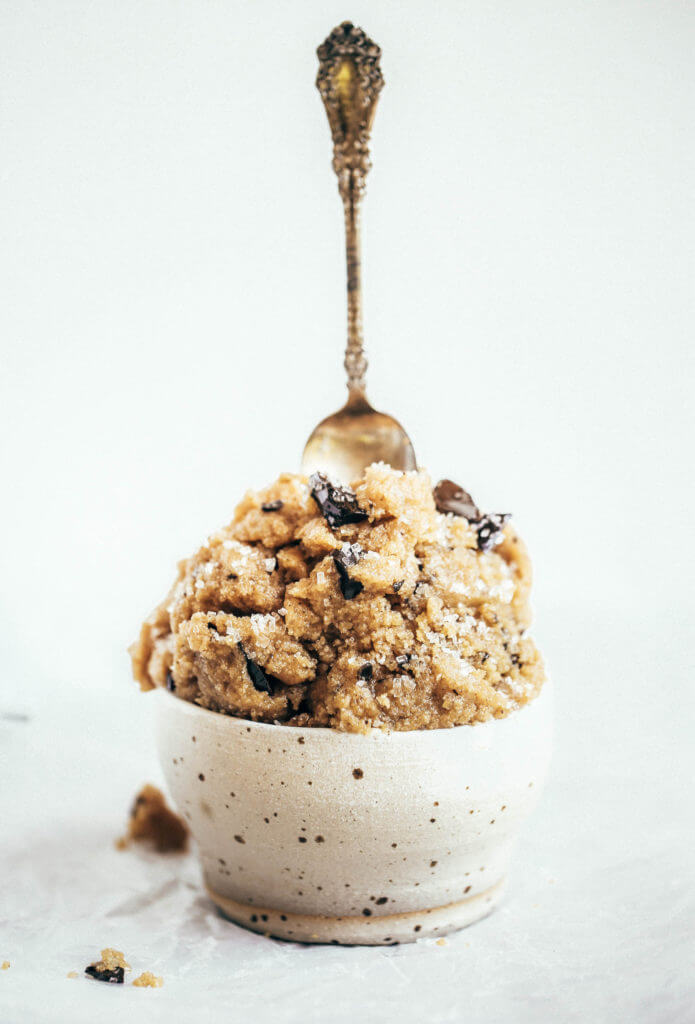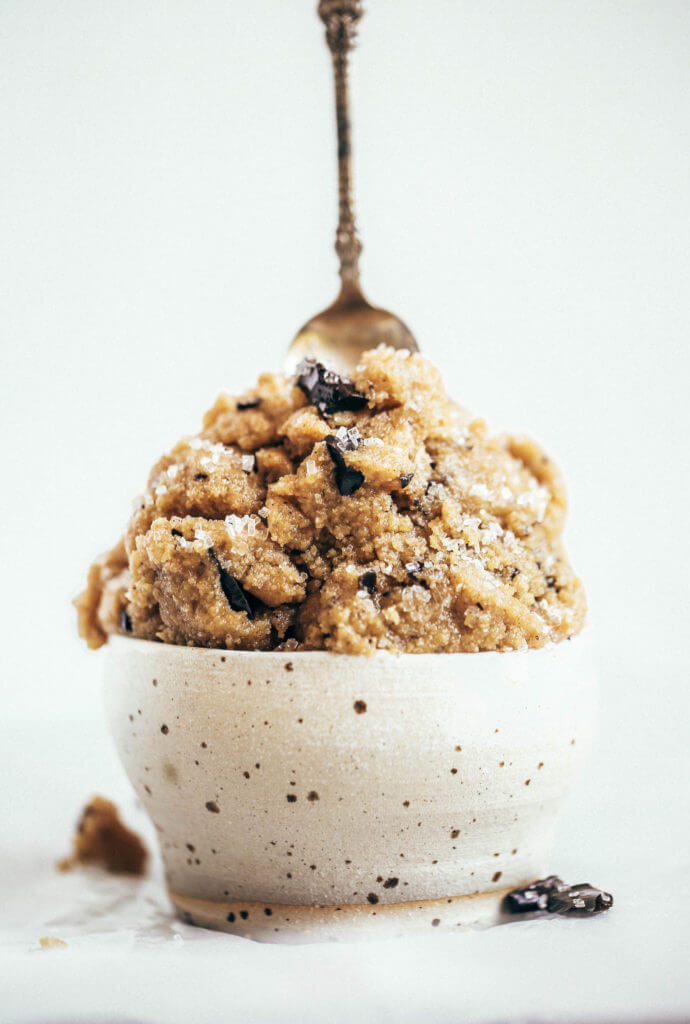 no-bake hacks
My favorite way to store cookie dough is the way my mom taught me: in the freezer all rolled up like a little torpedo.
That way, it's ready for slicing, baking, and eating. Frozen cookie dough is almost better than right outta the bowl!!
Mom would always prep extra batches of low sugar cookies, then roll them up in a bed of plastic wrap and toss them in the freezer to keep them out of our reach (check these out for my latest freeze- storage-cookie-hack!).
When the time was convenient, she would pull out a tube of our favorites, pop them in the oven, and we would be happy campers.
Don't tell mom- I sometimes snuck tidbits off the ends of the cookie torpedoes when she wasn't looking.
…At least I think she wasn't watching me. 🙂 Thanks mom, love you!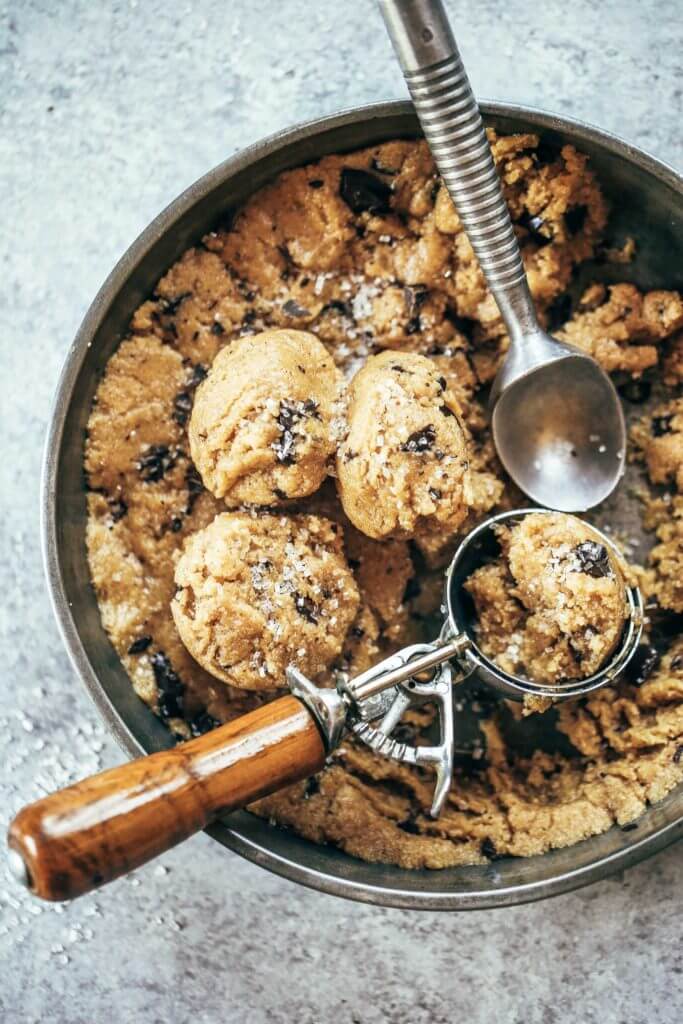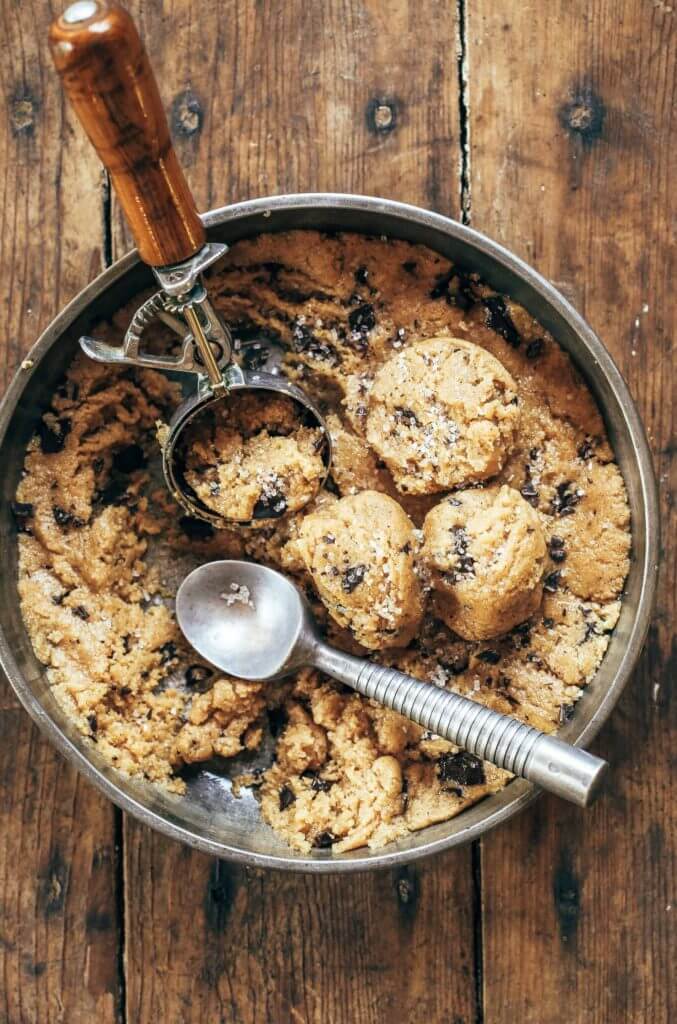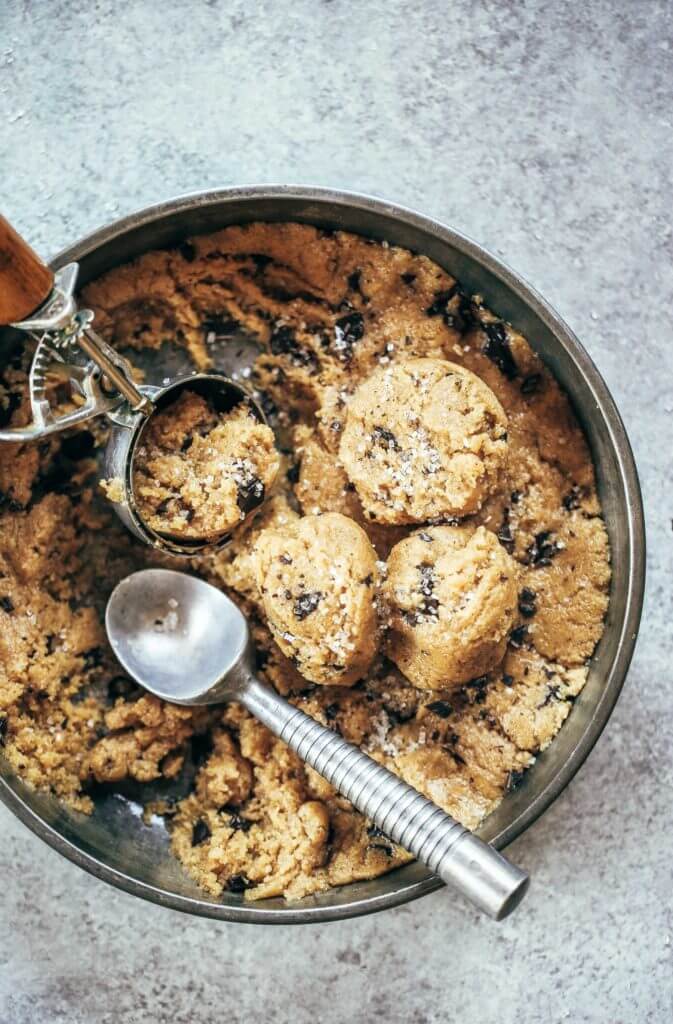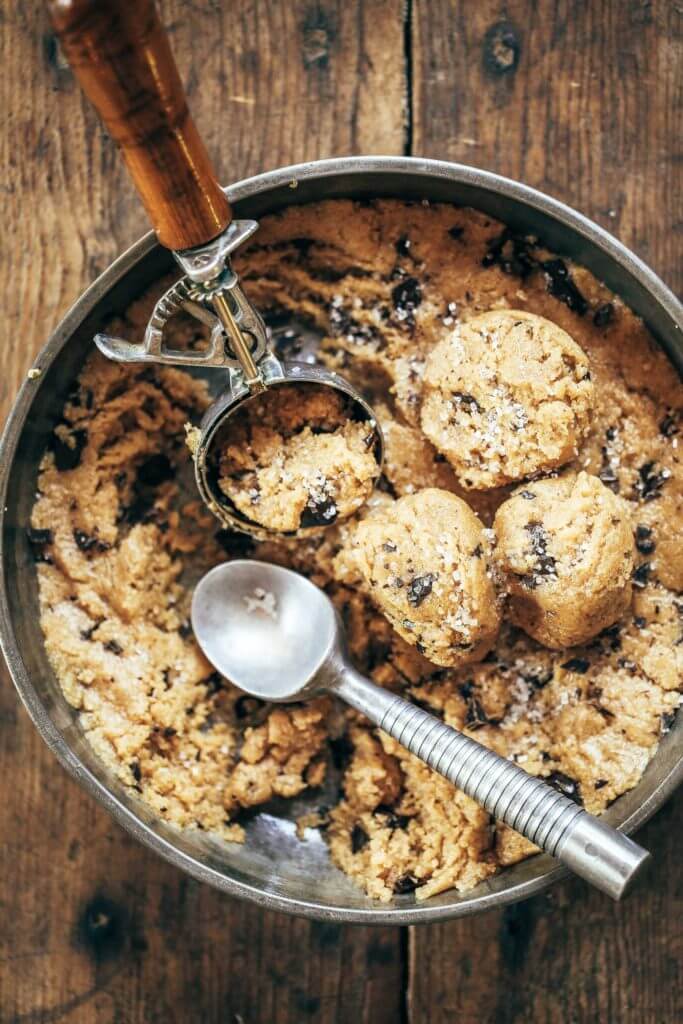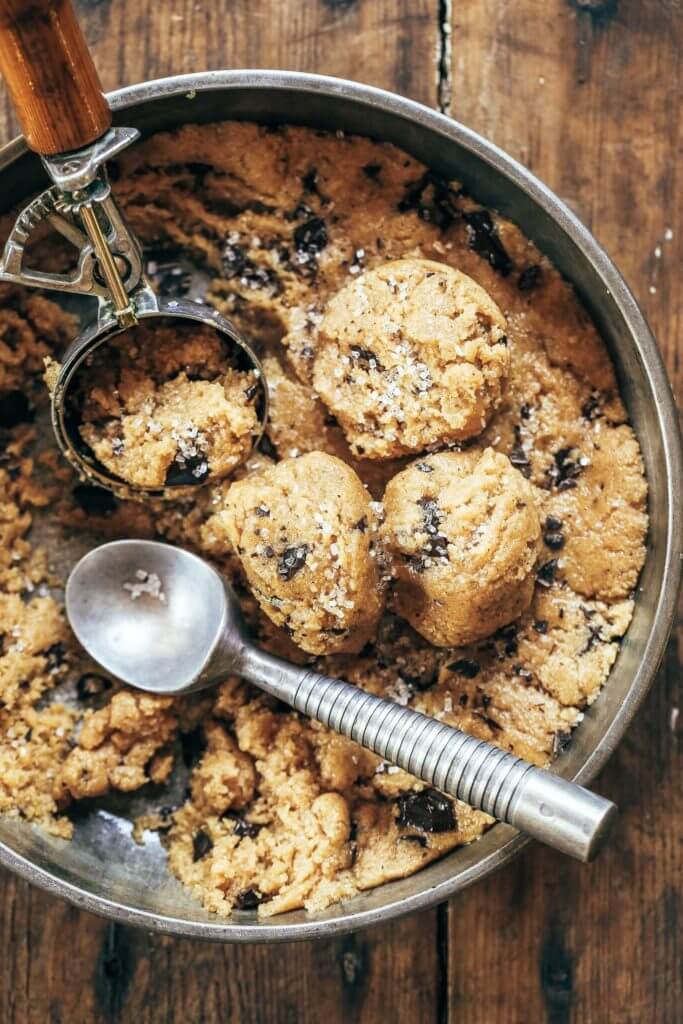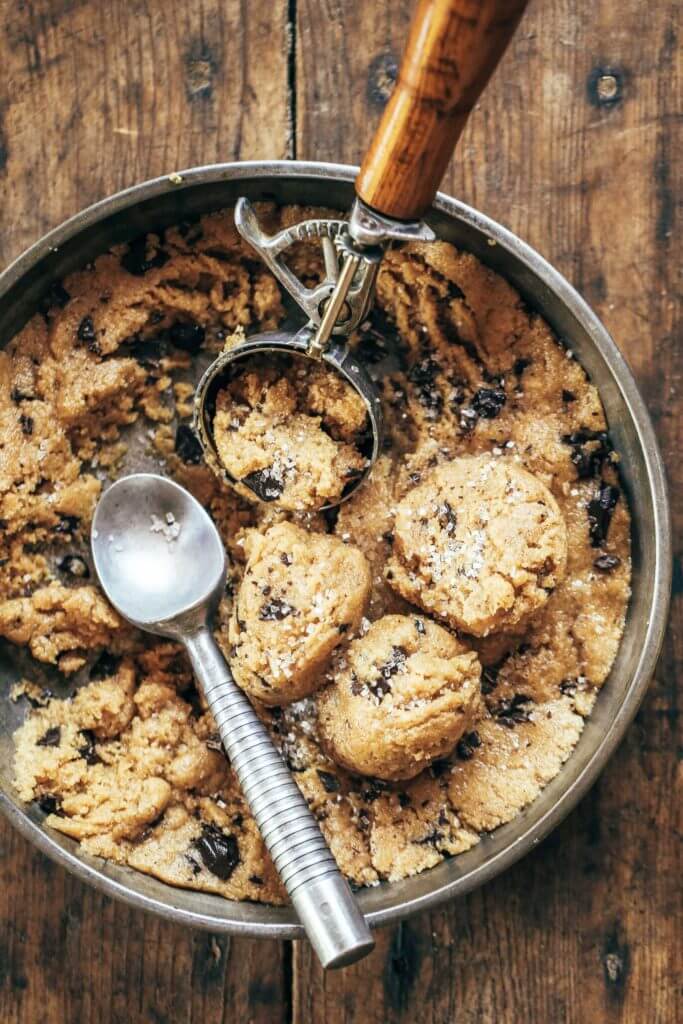 This cookie dough is quick easy, healthy, and kid-proof.
I hope you enjoy this sunny day and a bowl of cookies my favorite way: spoon-over-handing it- remember that.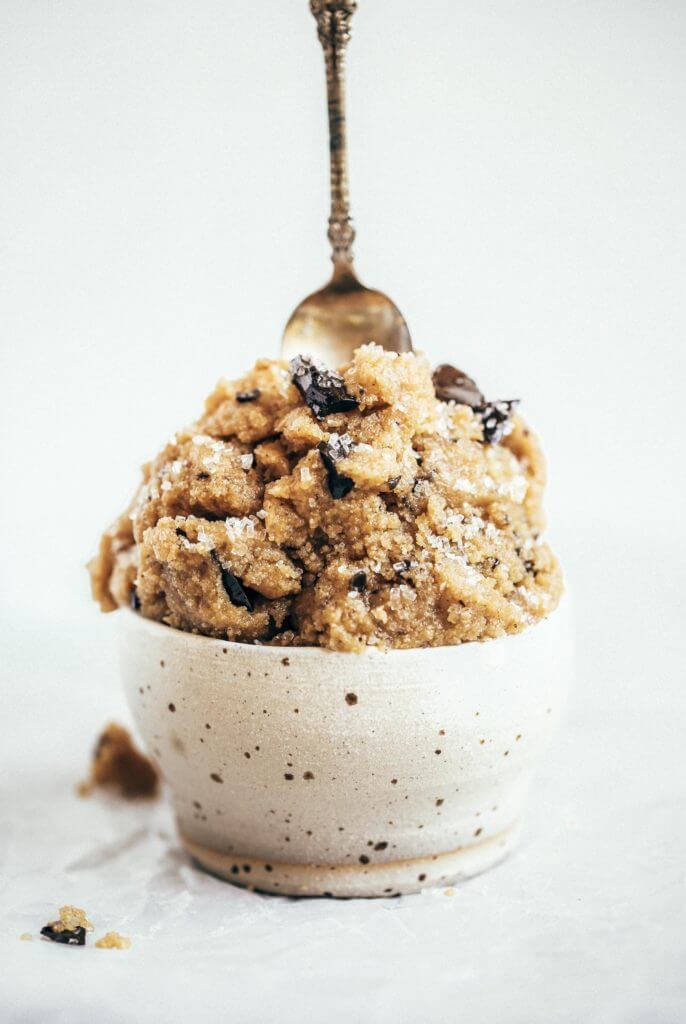 In a bowl mix together ingredients until smooth then eat! Store in fridge or freezer. Optional: sprinkle with sea salt flakes.
Nutrition Facts

No Bake Healthy Paleo Cookie Dough

Amount Per Serving

Calories 444

Calories from Fat 315

% Daily Value*

Total Fat 35g 54%

Sodium 76mg 3%

Potassium 0.4mg 0%

Total Carbohydrates 28g 9%

Protein 12g 24%

* Percent Daily Values are based on a 2000 calorie diet.