Best Paleo Chocolate Chip Cookies
---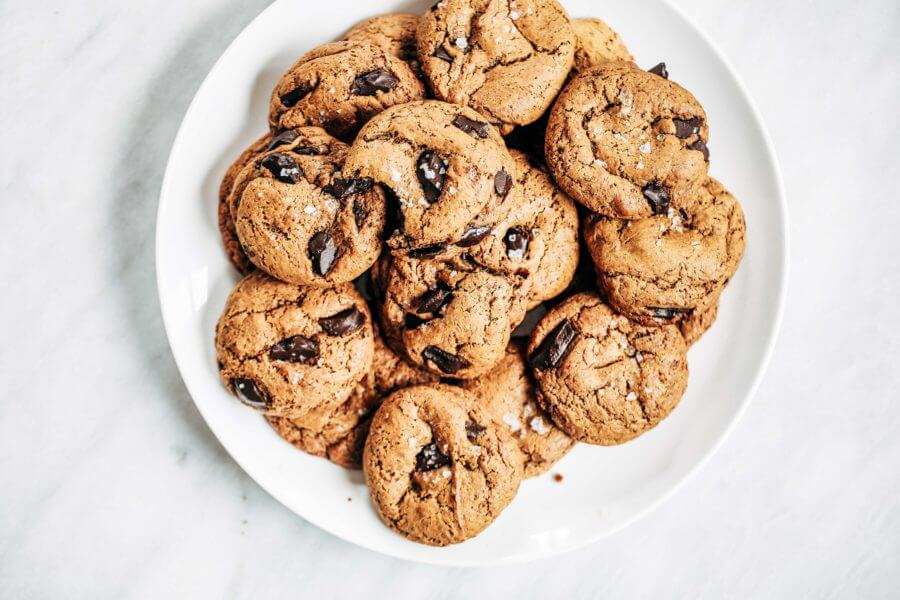 The only healthy cookie recipe you will ever need- and it's made in five minutes! Four ingredient- thick and chewy cookie of your dreams. These paleo gluten free cookies are sweetened with coconut sugar. Grain free, flourless, and dairy free.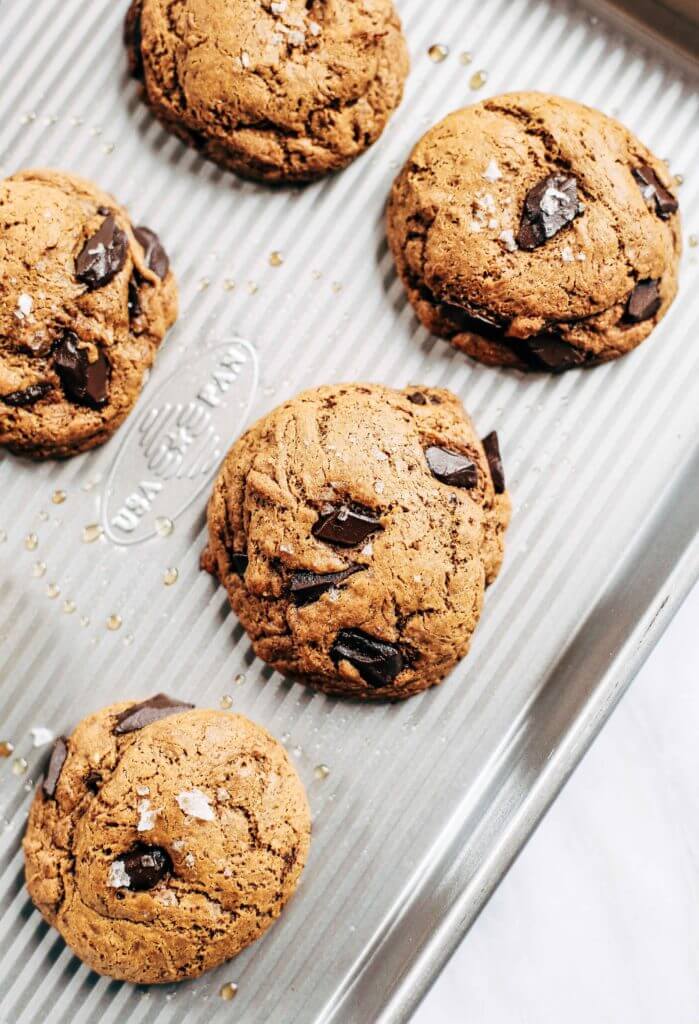 I'M LIKE A KID IN A CANDY STORE!!!!
No, really!!
These cookies are worth a scream.
Pardon me while I yaahooooo! On repeat.
Ready in five minutes.
Made in the food processor.
Made with four ingredients.
These cookies are the yin to my yang, the Rory to my Lorelai, the cookies to my milk, if you will.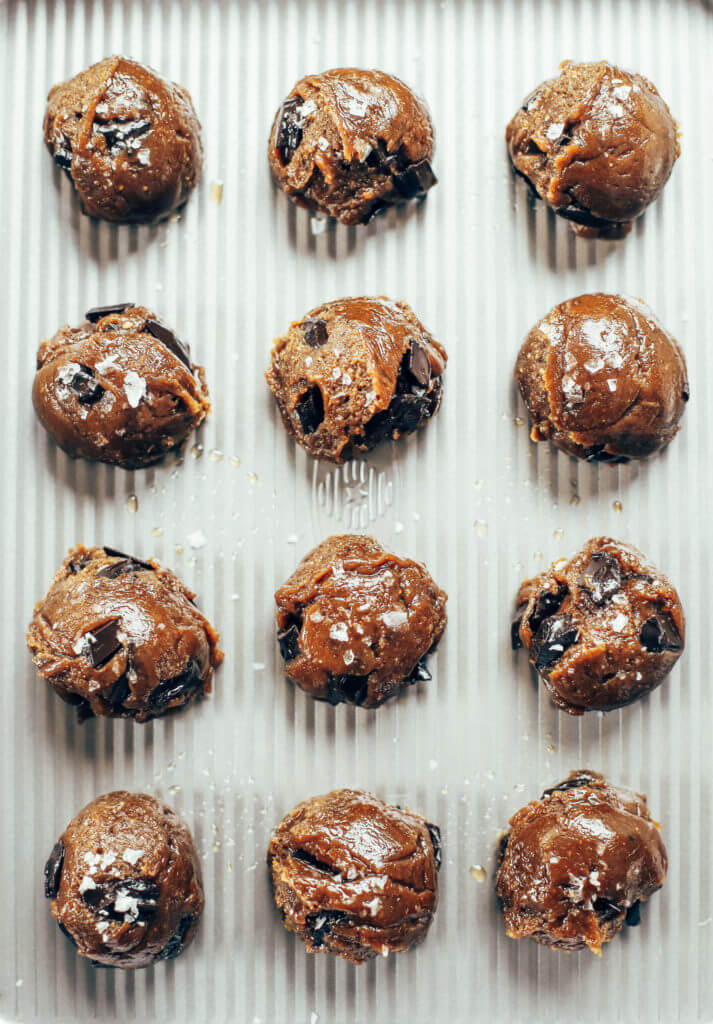 ….Did I just say that?
Yes! Yes! And yes! The hype is real.
Wheat eaters love them.
Paleo eaters love them.
And they are so easy your kids can make them- or if you're just a big kid yourself, then these are perfect for you too! 😉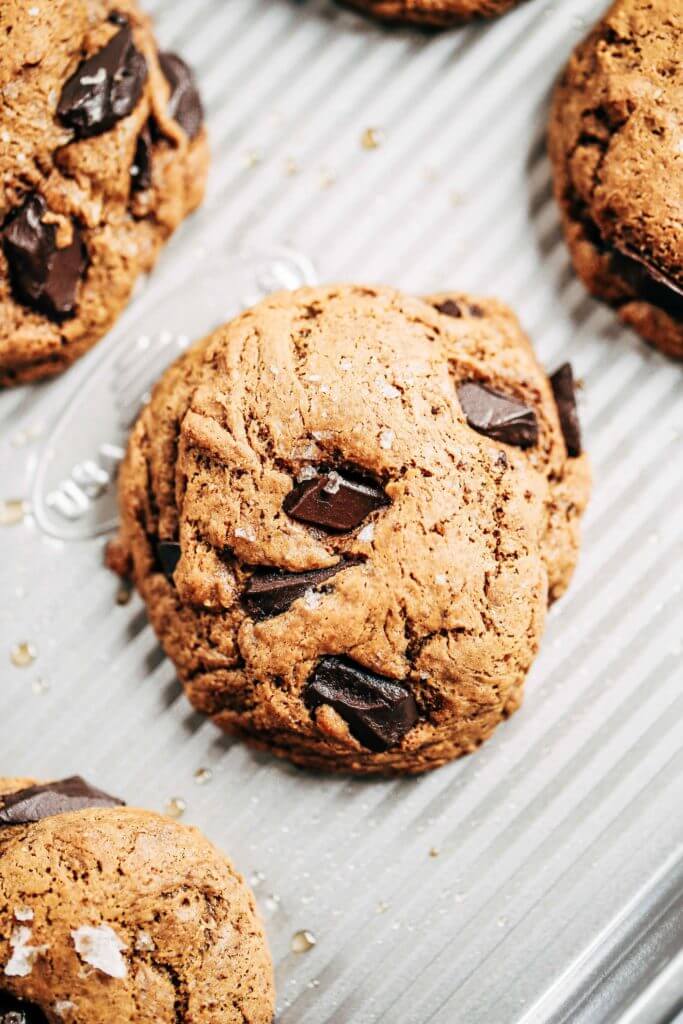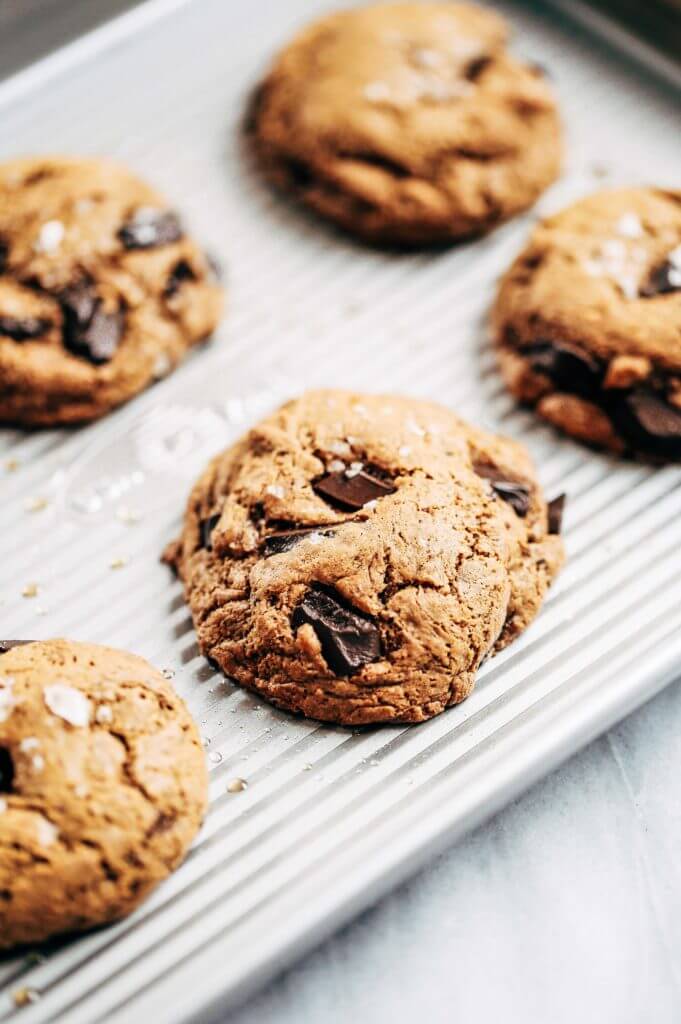 Cookies on repeat!
You know those cookies that melt away in your mouth with sweetness.
The ones you keep reaching for over and over, even though you know you should have stopped about three cookies back…
Um, well hello beauties!
These easy flourless nut butter cookies are my new best reason for staying in the kitchen all day on this rainy day. 🙂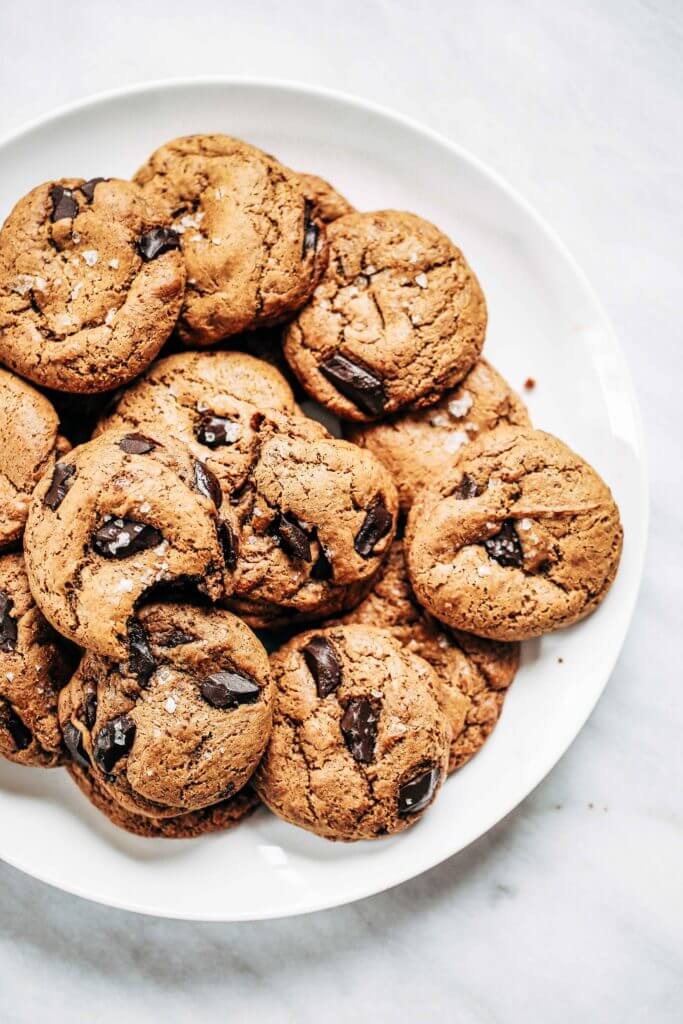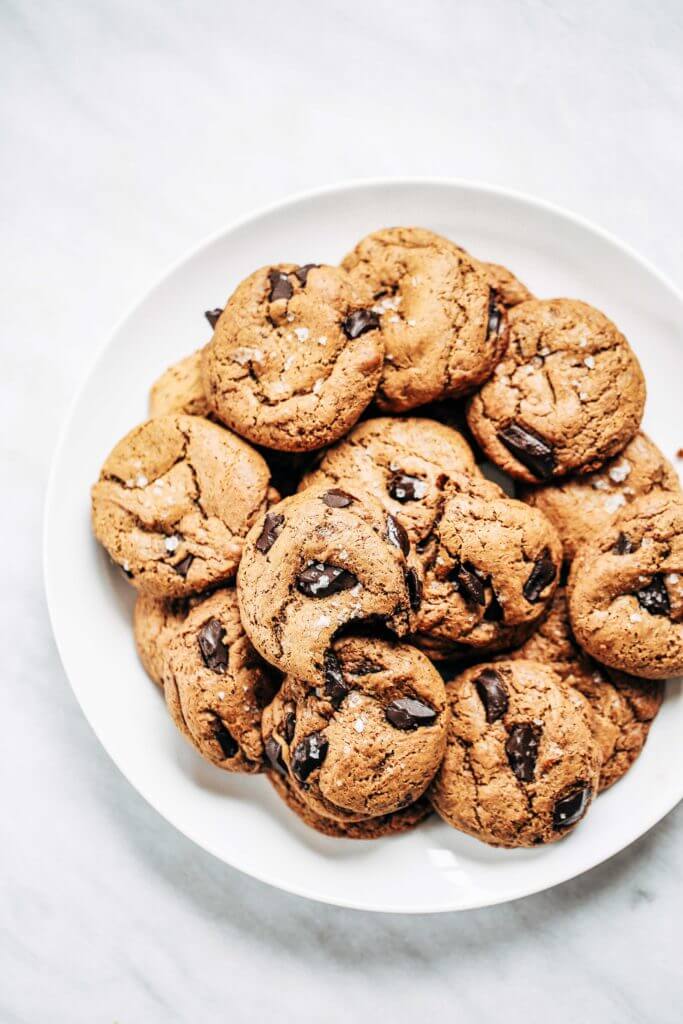 This recipe has been my family's favorite, but we have been too busy eating them to share with you (sooo sorry!).
They finally broke me though- they told me they were just too good not to share.
So here ya go!
Every ounce, every bite, every crumb of deliciousness.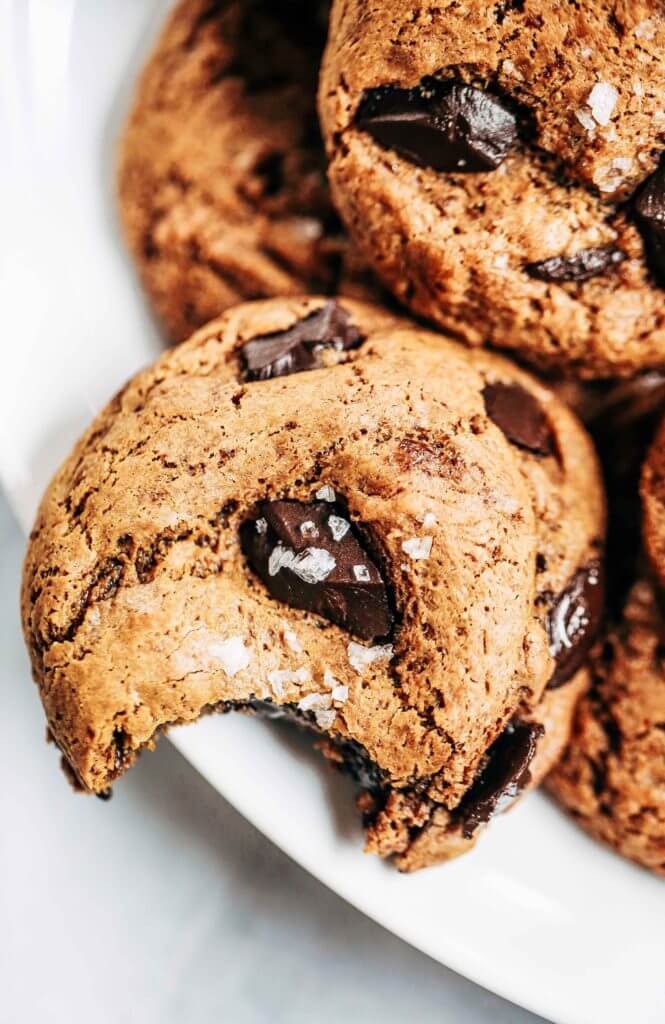 I have been busy baking up a storm and testing recipes.
I've been in my yoga pants and top bun making cookie fails, cookie wins, burnt cookies, chewy cookies, plump ones, and underdone ones.
My family graciously devourers all my experiments; ranging from gross- to too good to share.
All of them are gobbled up, including raw cookie dough- because YUM!!
My favorite part!
Gimme the spatula, a bowl of cookie dough, and I'm a happy girl.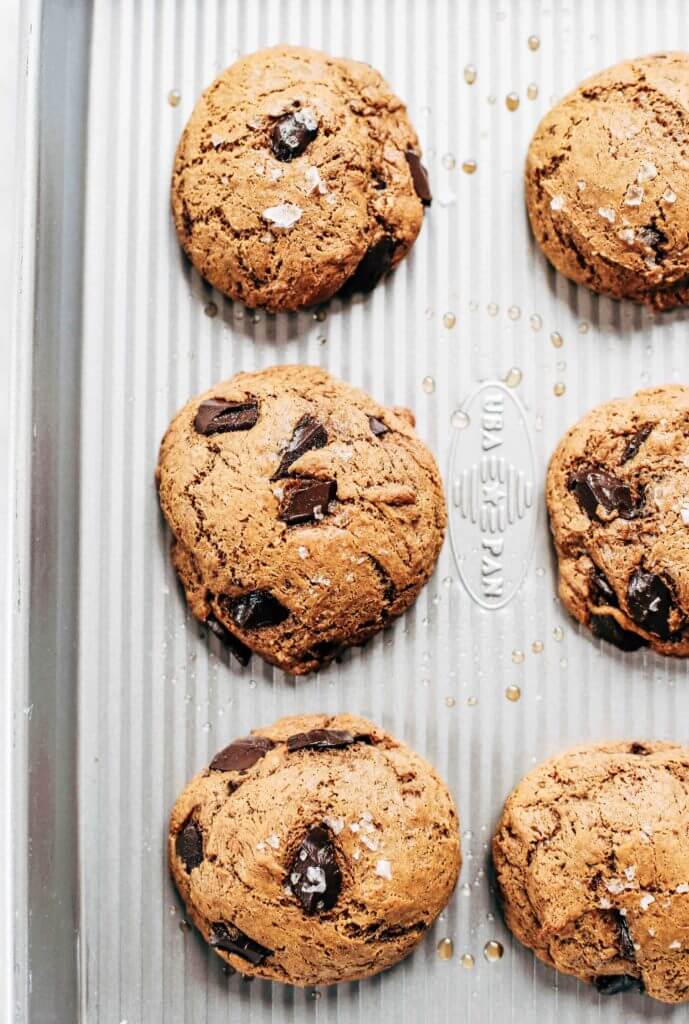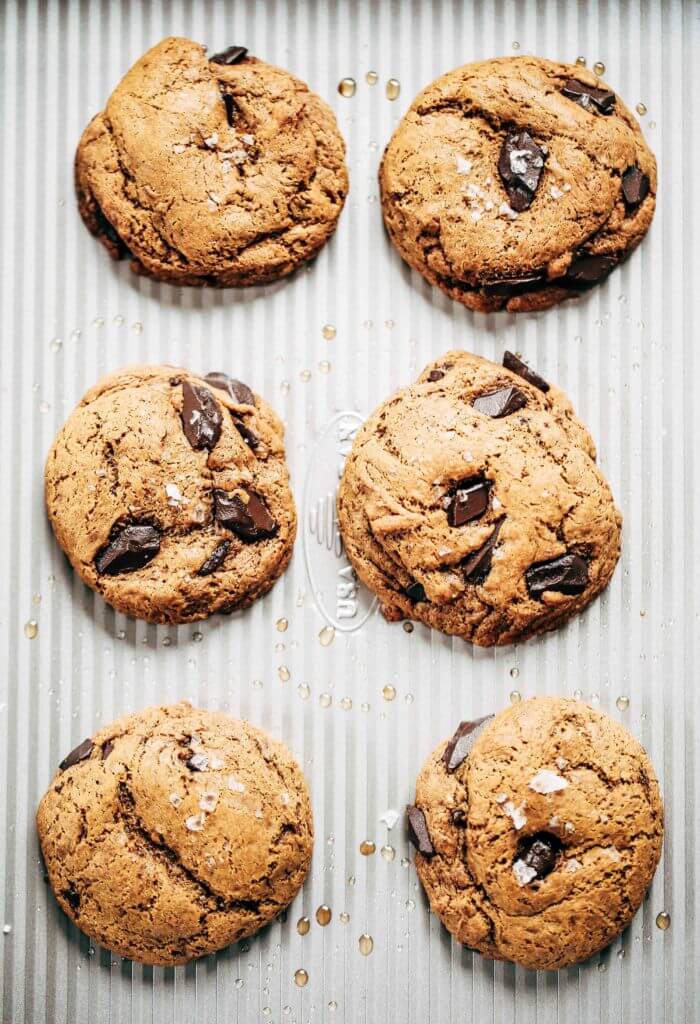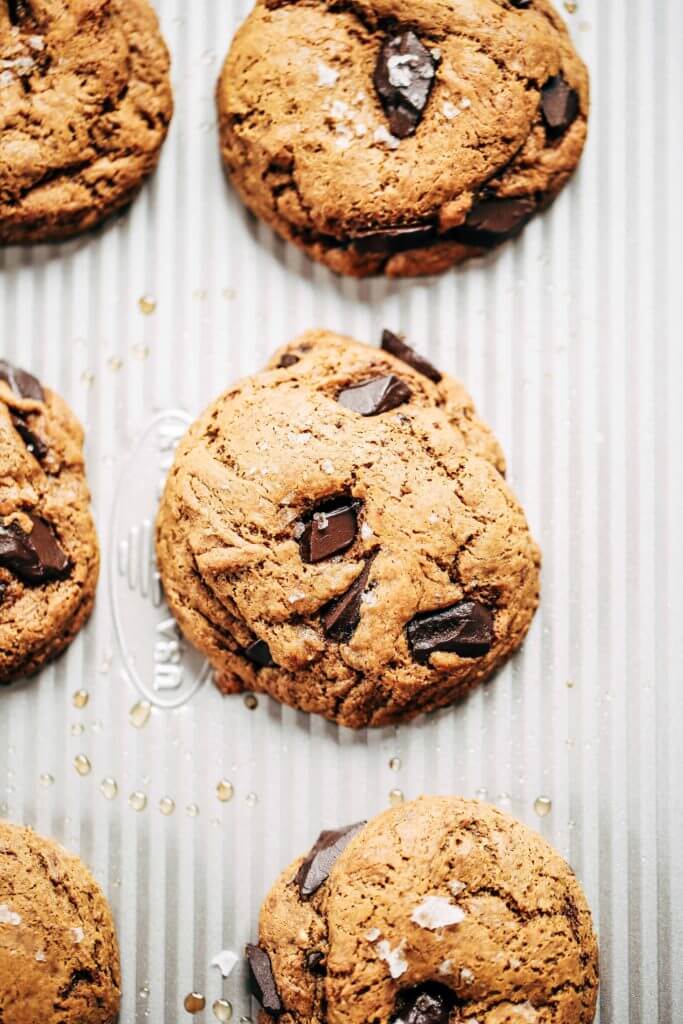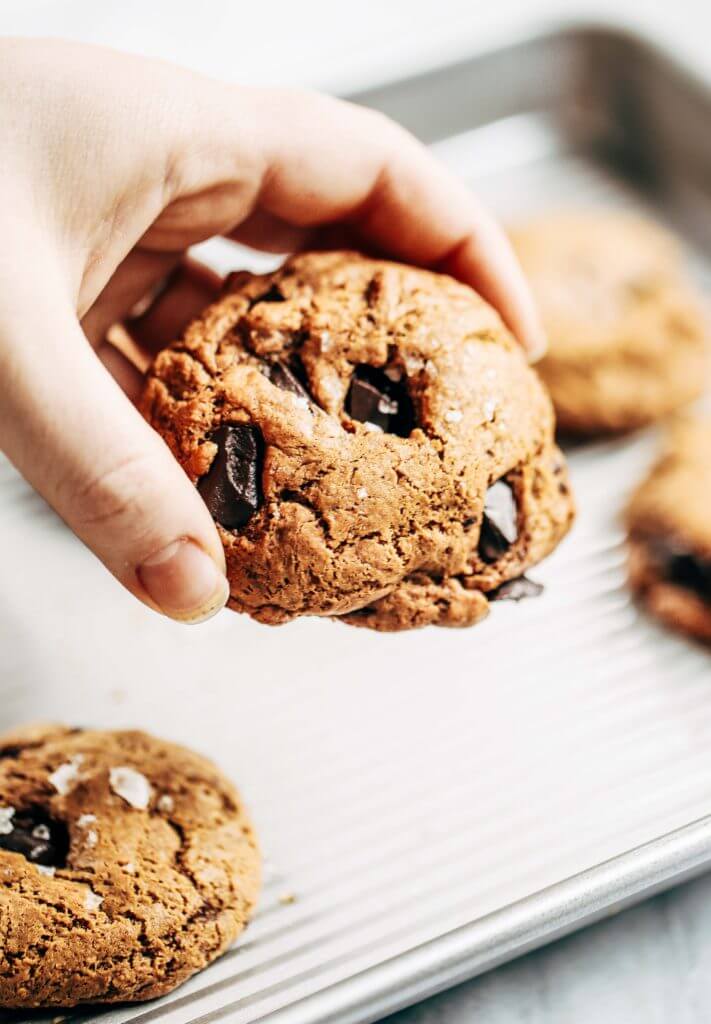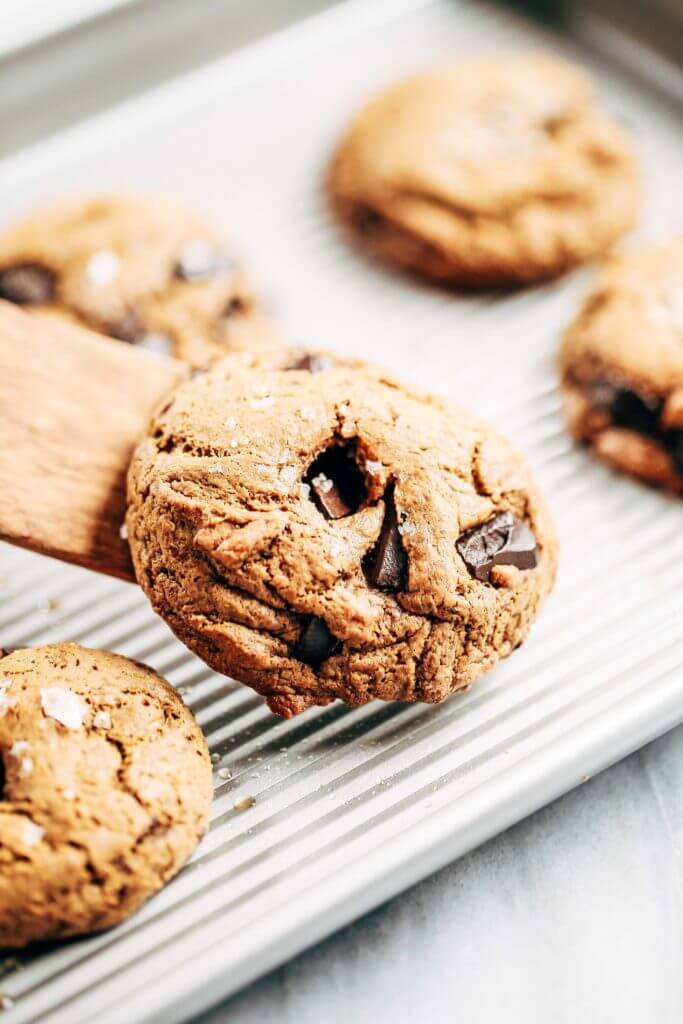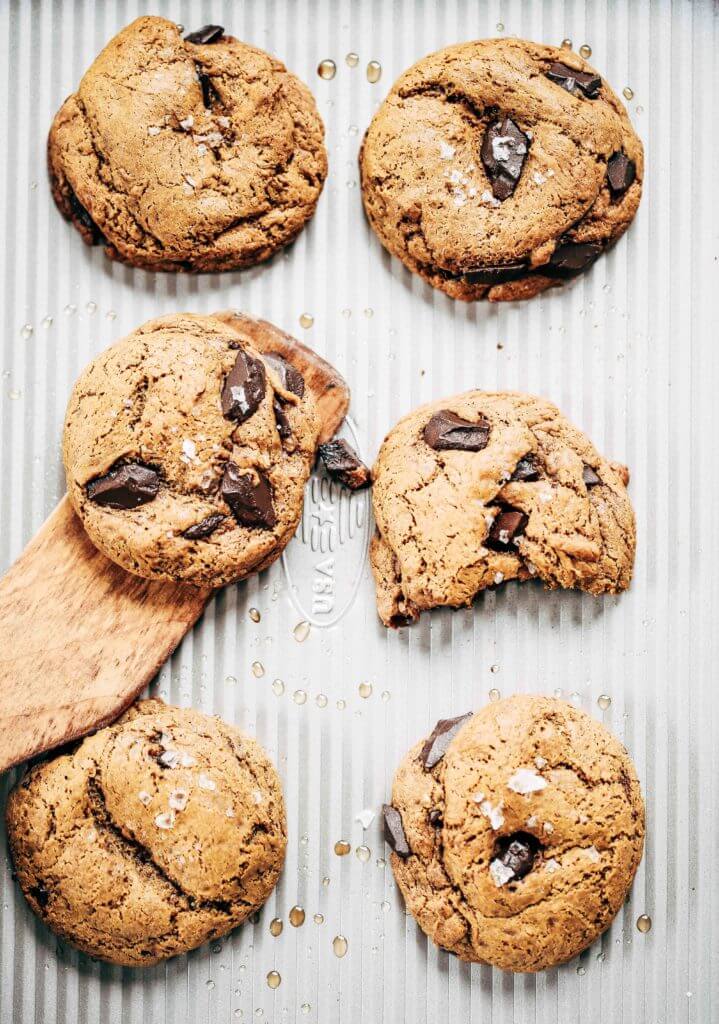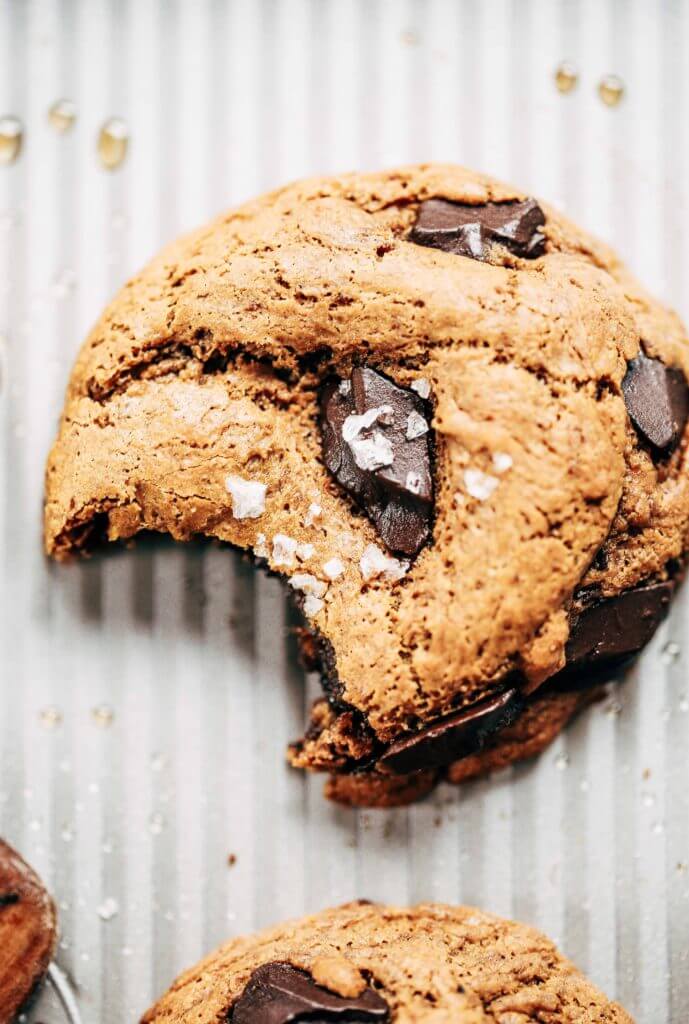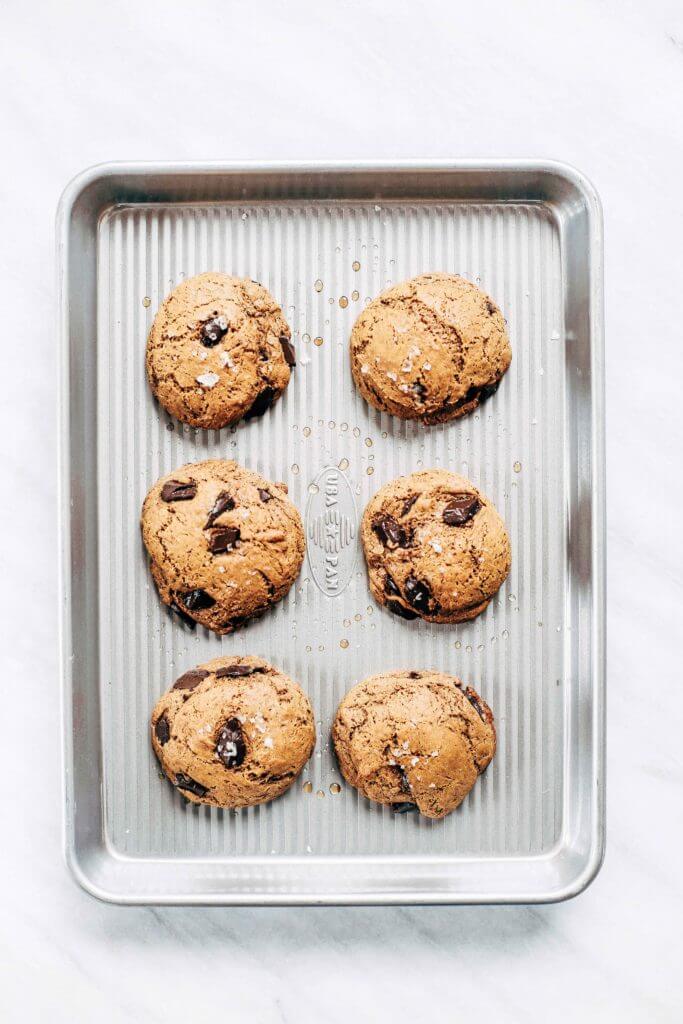 Every home baker needs these sea salt flakes in her (or his) kitchen shelves!
It makes everything tastier, happier, and more beautiful.
Add a pinch of these sea salt flakes to your cookies and you will want to eat another.
Okay, maybe second thought, spare yourself the temptation and leave out the salt (not really).😜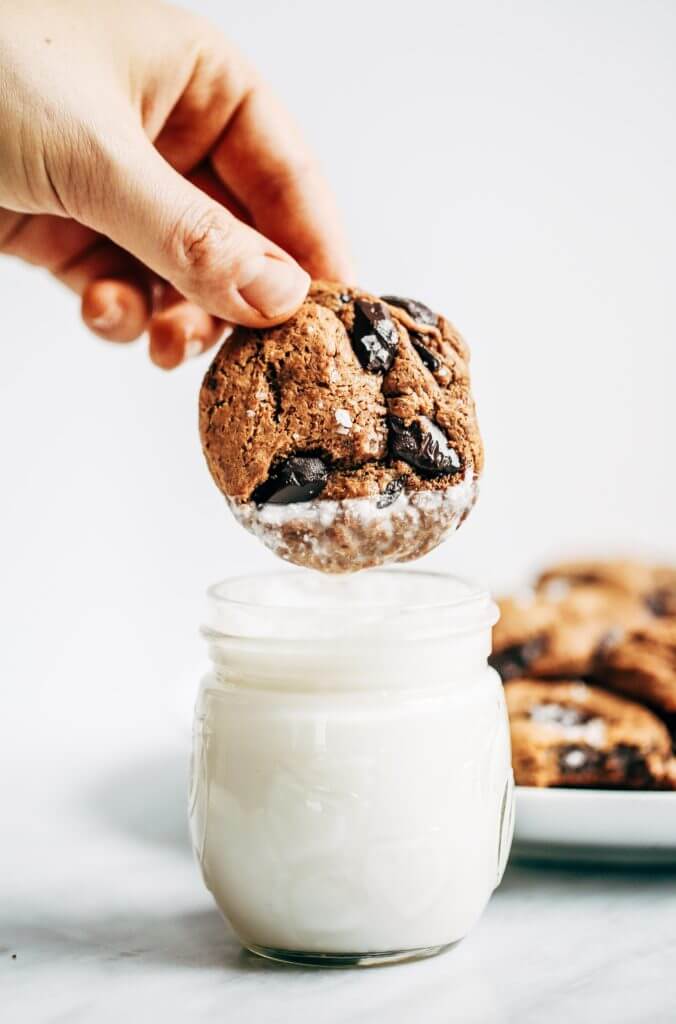 How to store your cookies (If you can resist them)
As far as keeping these treats fresh as long as possible…
If you are sure they won't disappear within the first 24-48 hours, then I suggest storing them in the freezer or fridge.
But my favorite place to store them is on top of the fridge within arms reach.
They will last longer than 48 hours just on the countertop, but I always opt for keeping everything as fresh as possible, so into the fridge or freezer it goes!
You do you, though. 🙂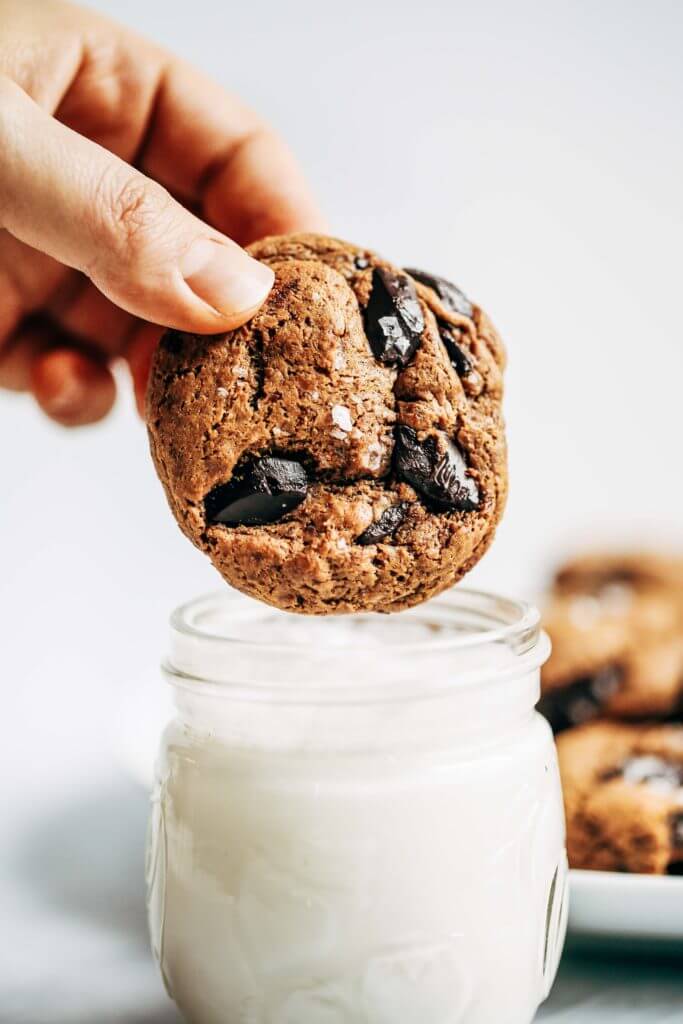 Combine all ingredients until smooth- by hand or in a food processor.

Use a small ice-cream scoop and make 15 cookie balls. Bake on 350F for 10-12 minutes, then let them cool before serving.
Nutrition Facts

Best Paleo Chocolate Chip Cookies

Amount Per Serving

Calories 198

Calories from Fat 99

% Daily Value*

Total Fat 11g 17%

Cholesterol 25mg 8%

Sodium 152mg 6%

Potassium 111mg 3%

Total Carbohydrates 25g 8%

Protein 5g 10%

* Percent Daily Values are based on a 2000 calorie diet.