The Best Vegan Chocolate Chunk Paleo Cookies
---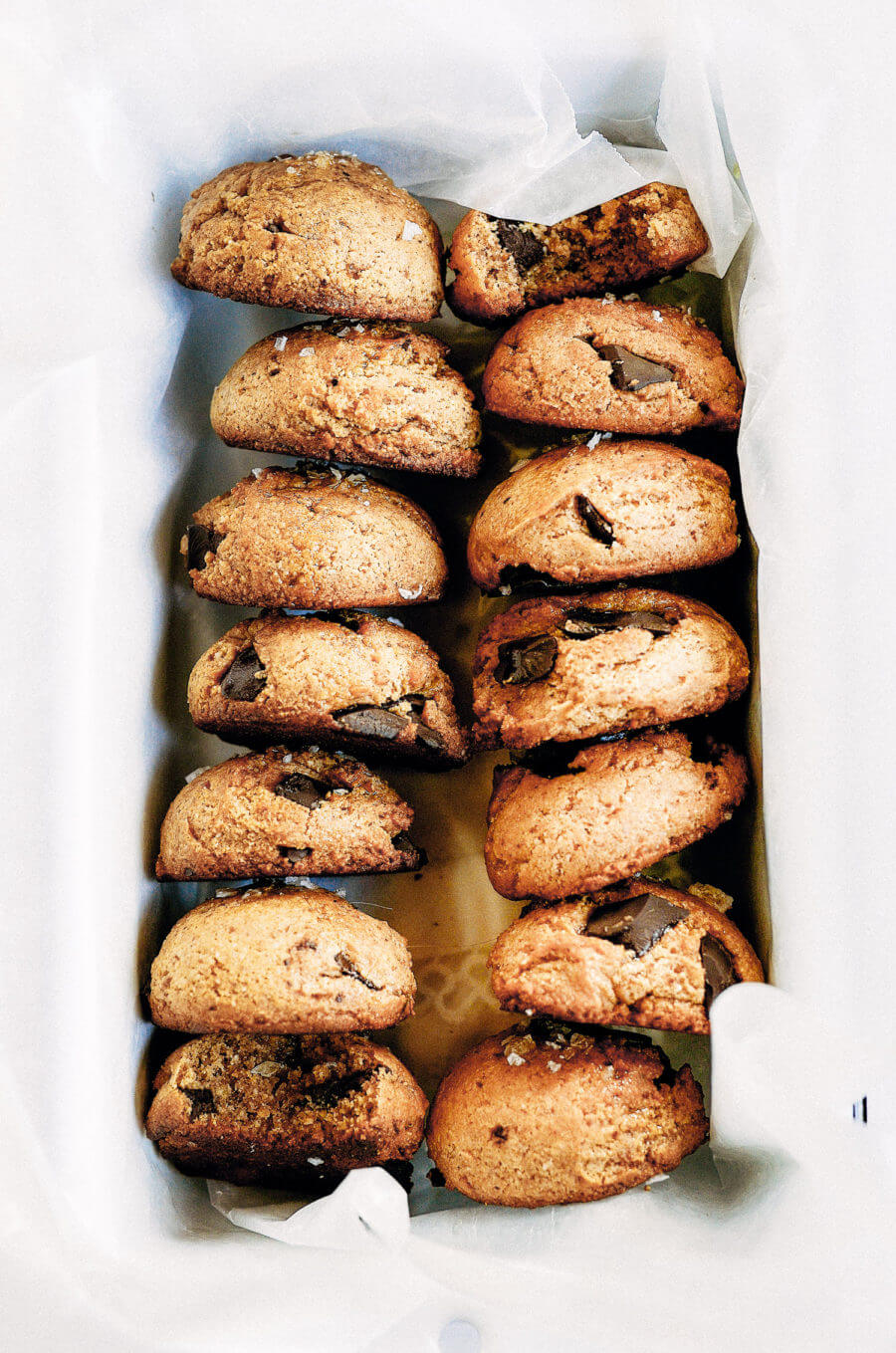 The most delicious thick and chewy paleo and vegan chocolate chunk cookies! Thick, oh so soft, chewy, perfect texture. Ready for eating in only 15 minutes. My favorite Paleo cookie I've ever made… and I've made a lot! 11g protein per cookie!!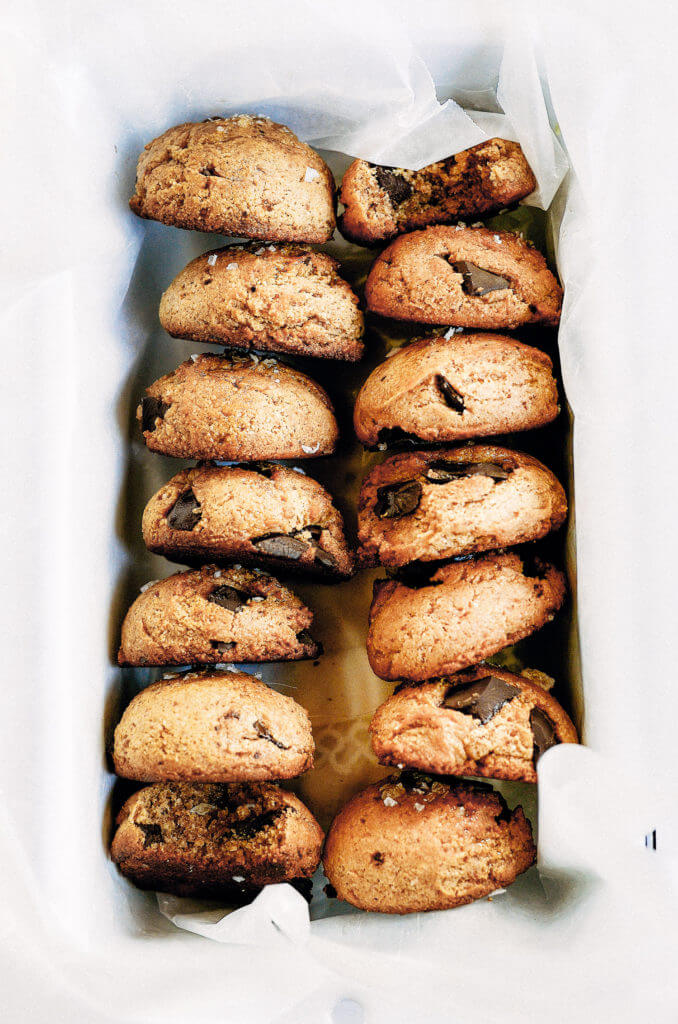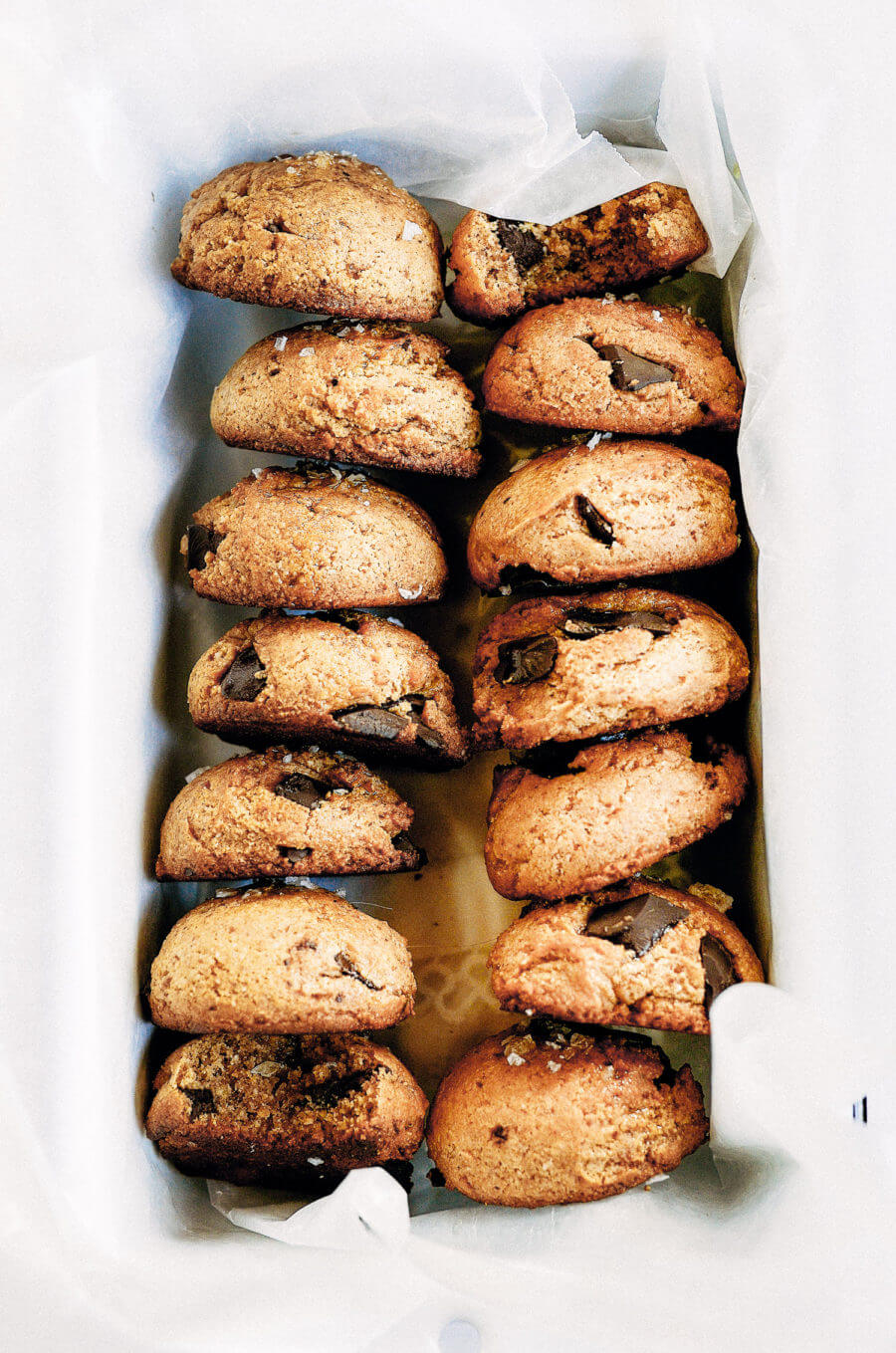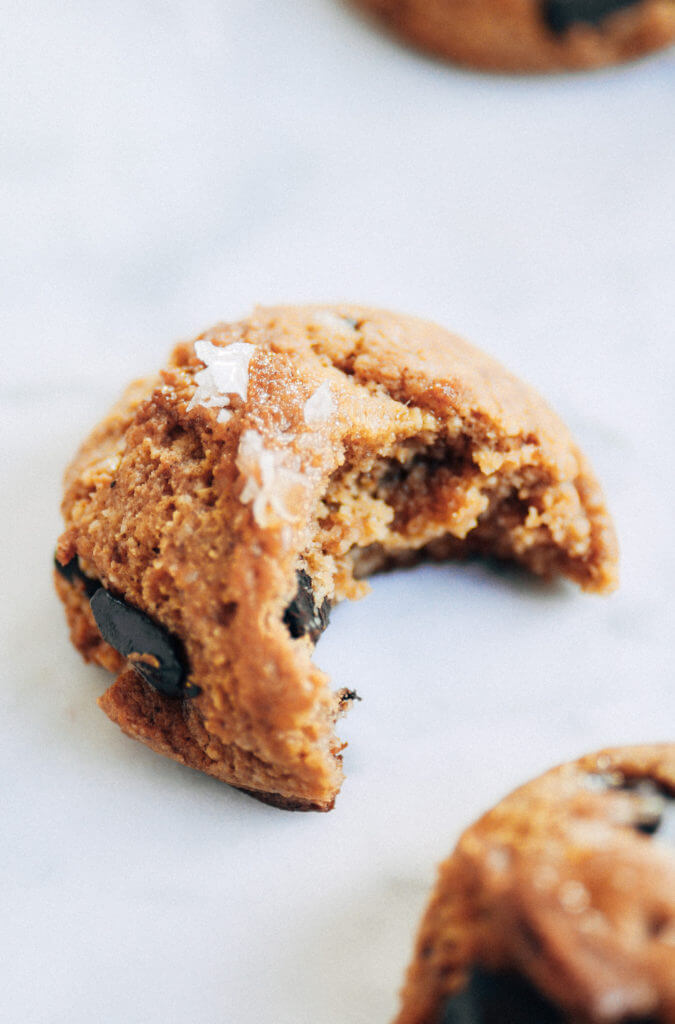 I know you want the cookies…
I know, you're here for food. And I'm going to give it to you. Like, my favorite cookie recipe EVER. EVER PUT IN MY MOUTH. AND EVER MADE. EVER YUM!
These absolutely delicious paleo vegan cookies are everything a cookie should be: soft, thick, chewy, inviting, addicting, and HEALTHY! I can't help it; I'm obsessed. And ranting about cookies. Yum, yum, yum!! That's like all I have to say. Go eat 'em!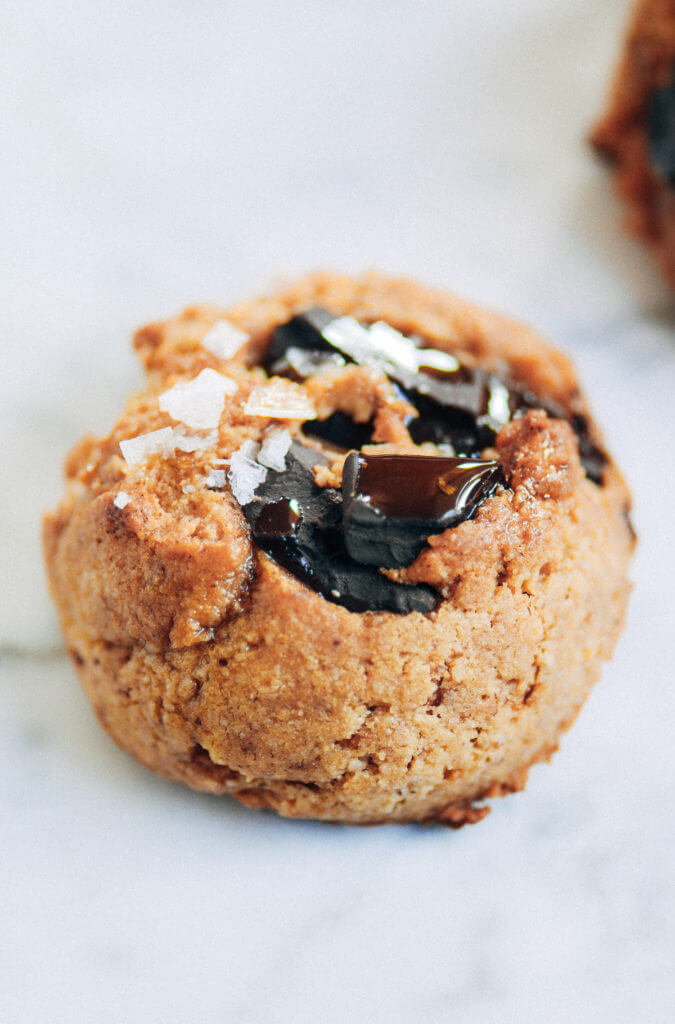 P.S. I have made waaay too many batches of these in the last few days. But that's okay, because I have shared with a ton of friends and family and they have gotten raving reviews! Finally, a cookie recipe I want to make over and over again. I'm not kidding. I am the worst at making cookies usually!
Not today… I hope. Ugh! So good. I just want another.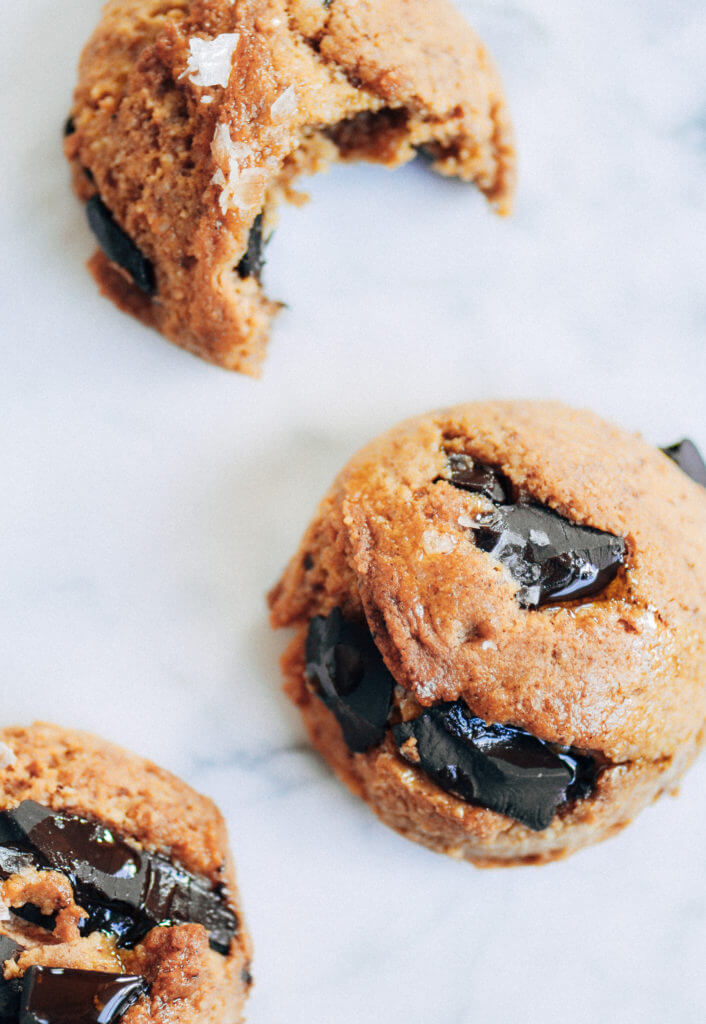 I made these babies up in my food processor and boom! They were done in a few minutes. Like 15 minutes from start to finish.
Another thing you should know about these cookies- They have just the right amount of sweetness; not two cups of sugar like normal cookies. They only have a quarter cup coconut sugar and two tablespoons maple syrup, which makes them perfect. The sweetness is there, but not overpowering.
Guilt free indulgence that doesn't make your head swim with crazy sugar levels, WIN!! They won't disappoint, if you are looking for a good ol' chewy and thick cookie. Plus, they are vegan and paleo, so win again!
More like this:
Paleo Pumpkin Chocolate Chip Cookies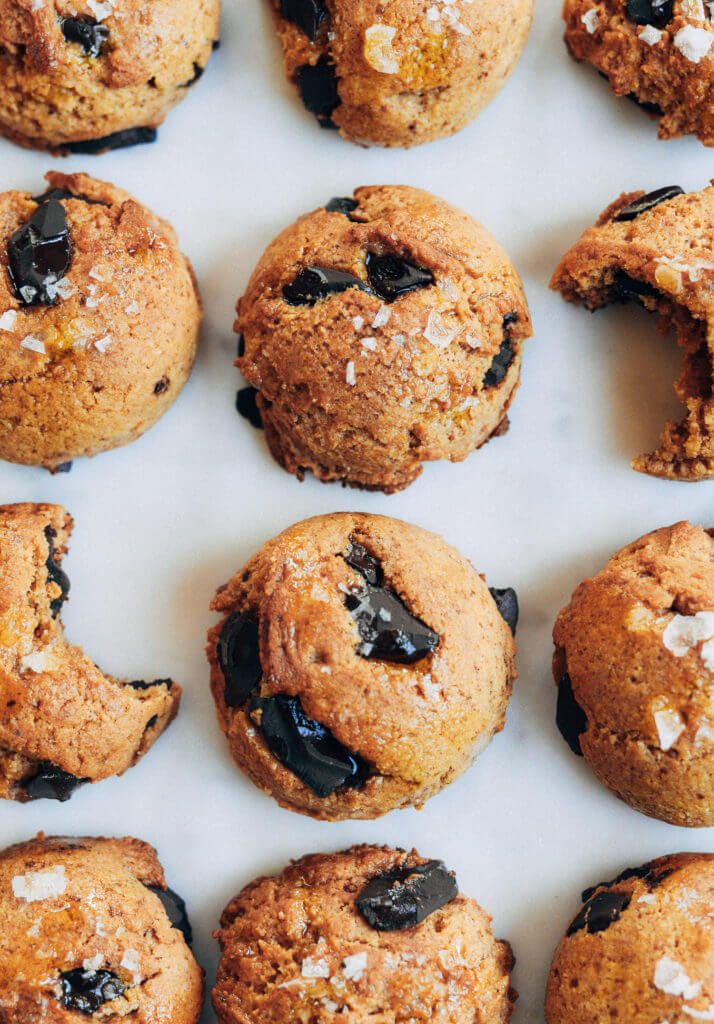 Preheat oven to 350F. Line a cookie sheet with parchment paper.

In a food processor (or by hand) combine all the ingredients for the cookies (except the chocolate chunks) and blend until smooth. Then stir in the chocolate chinks by hand.

Use a small ice-cream scoop and scoop batter onto the cookie tray, forming the cookies. It should make 14 cookies. Sprinkle with sea salt flakes (optional).

Bake on 350F for 12 minutes or until golden brown.
Nutrition Facts

The Best Vegan Chocolate Chunk Paleo Cookies

Amount Per Serving

Calories 313

Calories from Fat 216

% Daily Value*

Total Fat 24g 37%

Sodium 197mg 8%

Potassium 3mg 0%

Total Carbohydrates 20g 7%

Protein 11g 22%

* Percent Daily Values are based on a 2000 calorie diet.