Salted Caramel Paleo Apple Blondies
---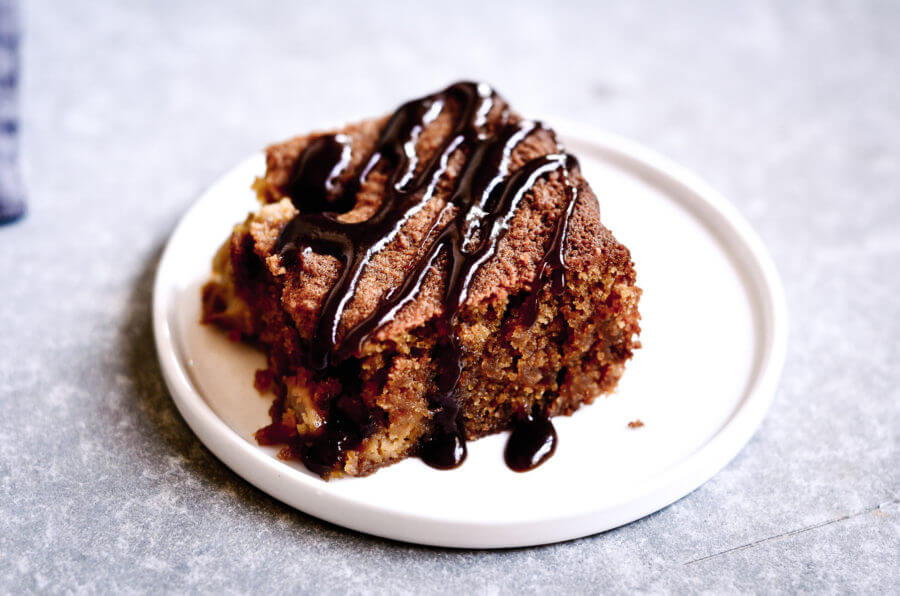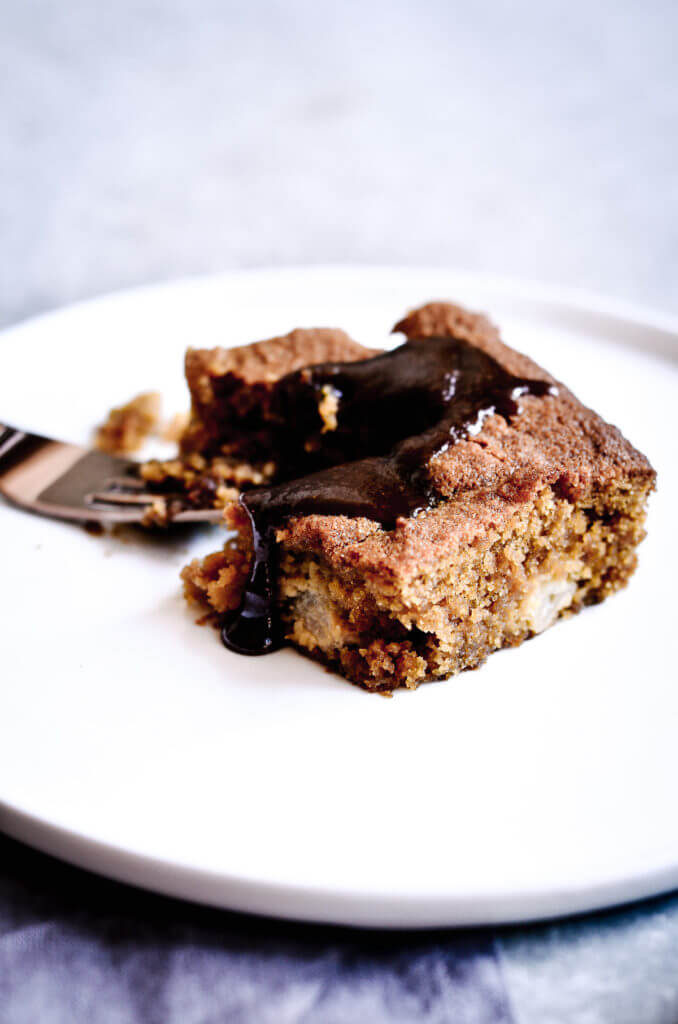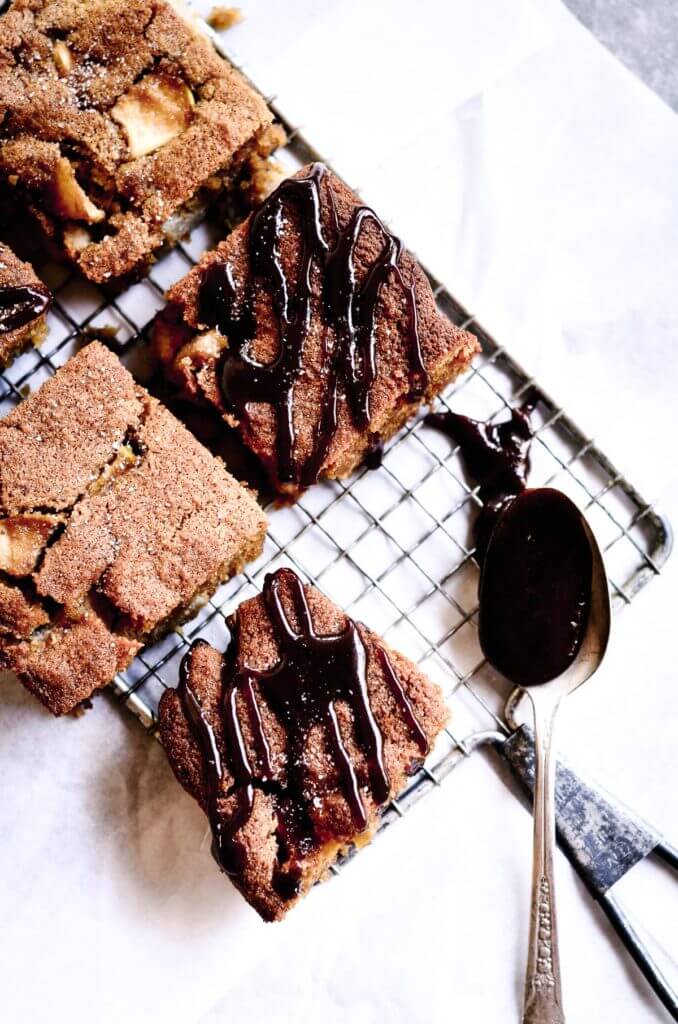 First of all, I am not exactly sure what to call this recipe. I mean, call it a blondie. Call it cake. I don't really care that much. Because all I care about is that it is filled with warm chunks of apple and covered in caramel sauce. YUM. So, this recipe erred more on the light and fluffy cake side of things. Rather then a blondie. But either way you perceive it, it's okay with me. Furthermore, it looks like a blondie. And it tastes like cake. So, I guess all is right with the world.
In addition, these soft and buttery apple blondies are filled with fresh apple chunks. Also, this gluten free, grain free, and paleo recipe is super easy to make! And it's a perfect fall treat! So now, you can keep warm and toasty on a chilly fall afternoon. Just make some warm apple blondies covered in fresh caramel sauce. Simply whip it all up. Also, add in apple chunks. And put in in the oven. Then viola!  Incredibly easy to make, healthy, and delicious. Now, thats my kind of treat!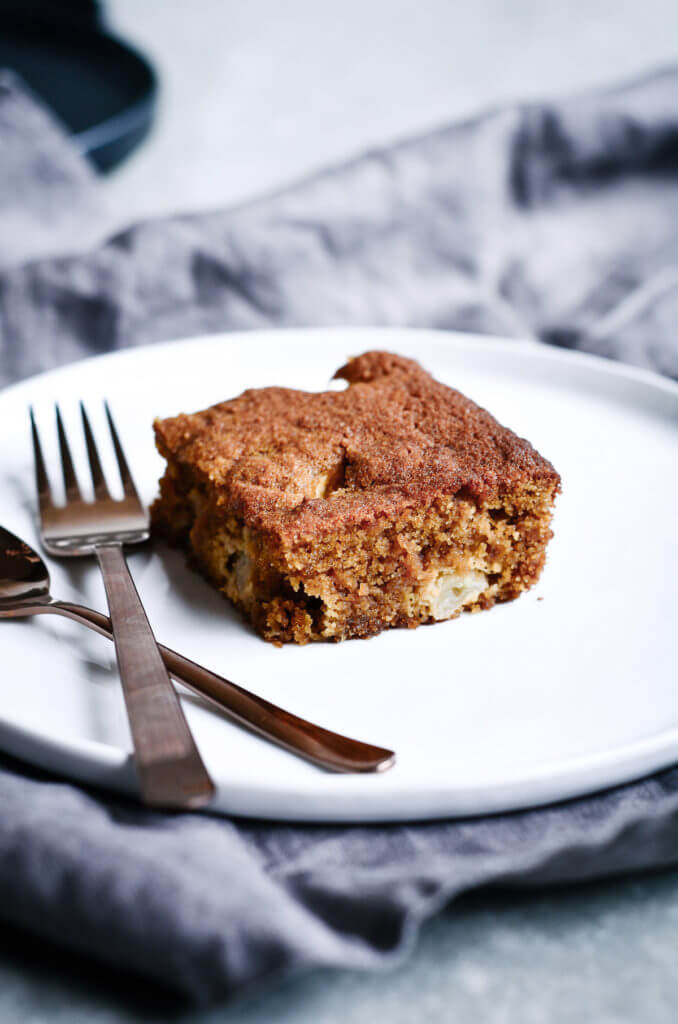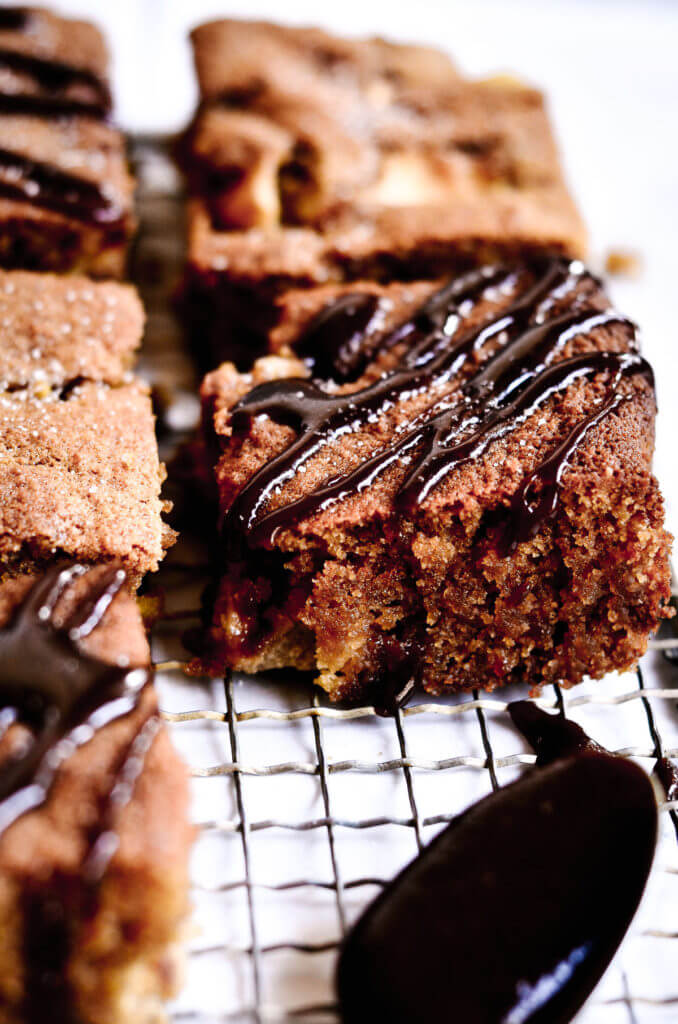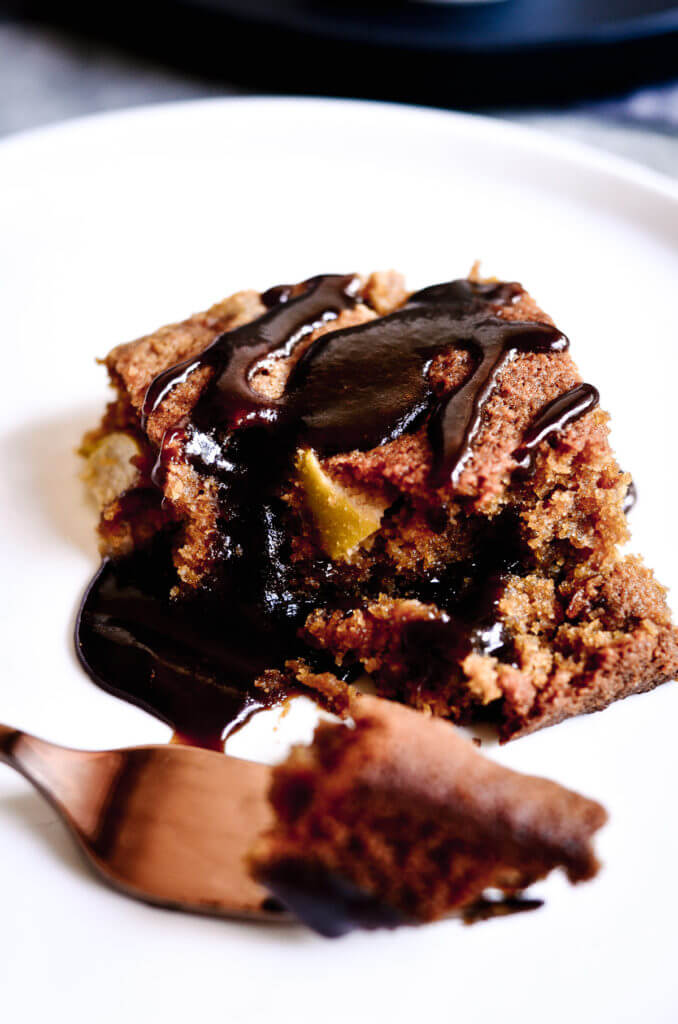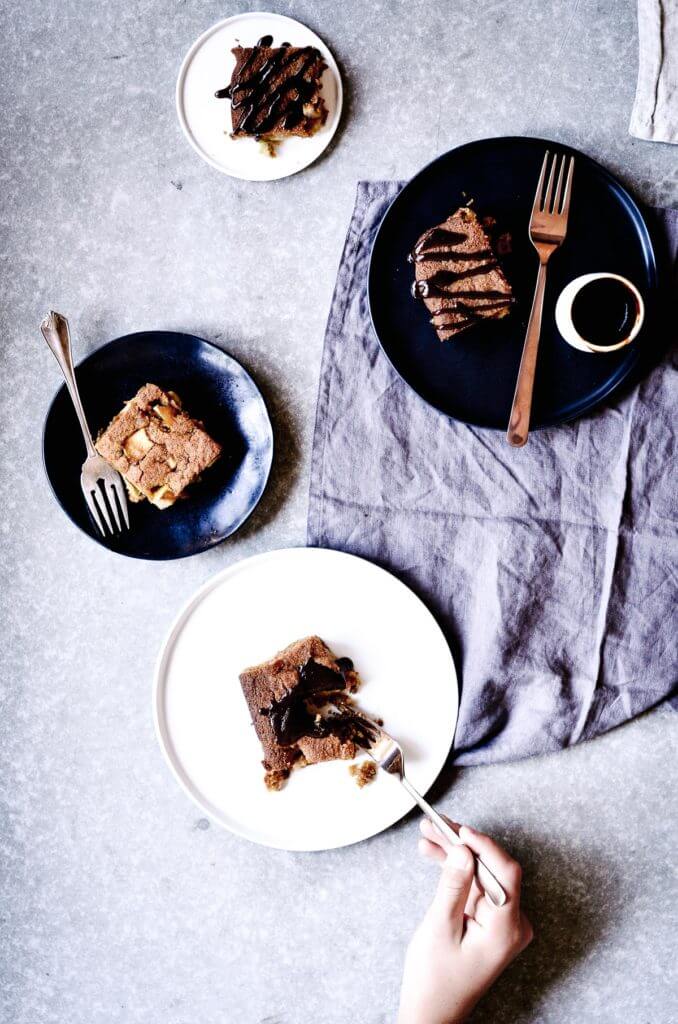 Well, you'd think that I'd be sick of baking desserts. Since after baking a dozen cookies yesterday. As well as filling the bog with yummy pumpkin treats all month. And scheduling out more pumpkin desserts. But no. For better of worse, it hasn't happened yet. Because I still love waking up and heading to the kitchen! Most of all, I just love baking. Because baking makes me happy:) And because fall is a perfect time to be tucked away in the kitchen. As a result, the flours, the aromas, and all the pumpkin are making it pretty cozy. And when the rain is coming down, there isn't much else to do:) Oh well! I guess I will have to bake again!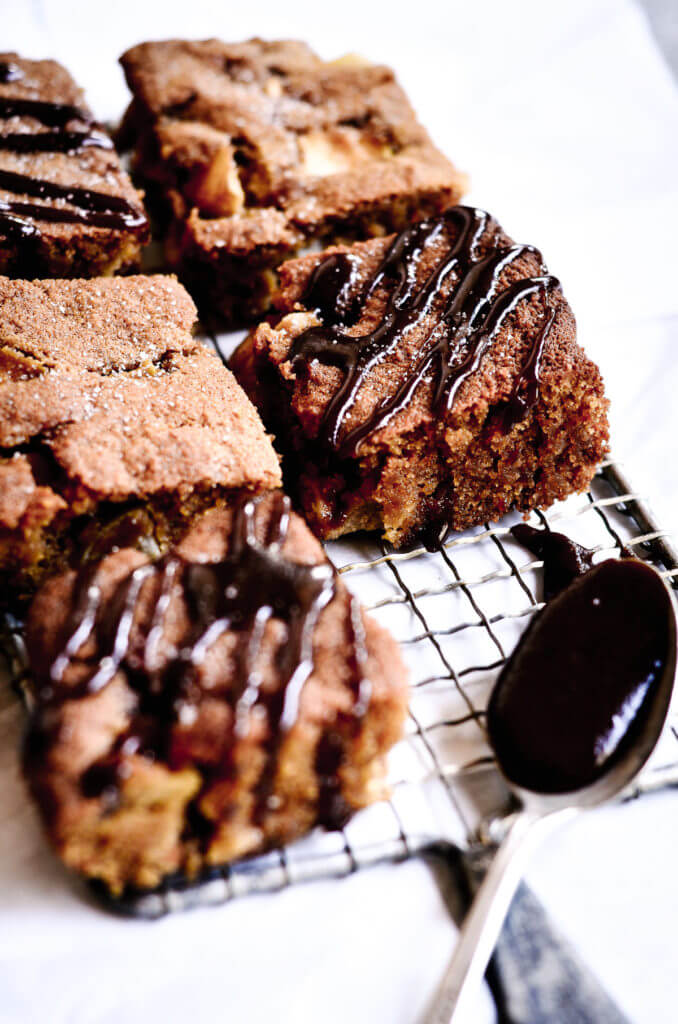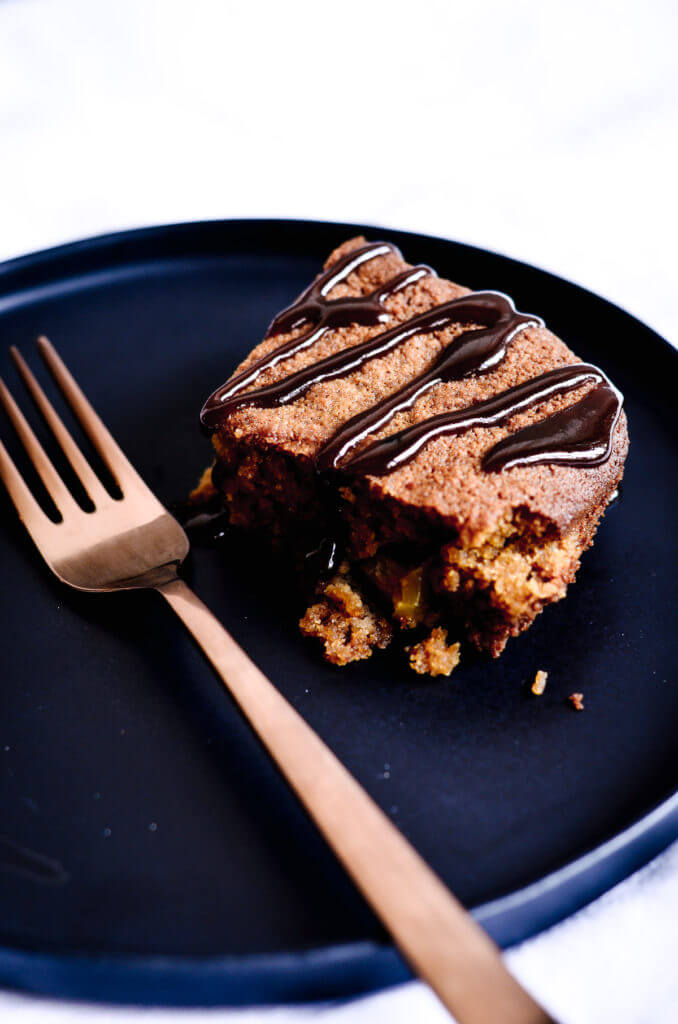 chasing summer blues away
First of all, I am trying to be a good sport and be okay with the weather getting cold. But I really don't like having my joints be in pain all day and all night. It seems my bones and joins aren't too happy with this weather. And they are letting me know! This morning I couldn't even grind the pepper onto my vegetables because my wrists hurt so bad. Bummer deal. Summer please come back!
So unfortunately, it seems that the cold has really gotten to me this year. Wow! How pathetic! I'm 20 years old and complaining about my joints being in pain form the cold. (If only I didn't feel like an old person #healthproblemsaretheworst).
Usually, I am the biggest fan of the cool weather. Because I am the one who waits and dreams for the first snow… And then cries when winter is over. Yes, that's really me. But not this year. All I'm thinking of is warmer weather and sunshine:) Take me to the sun and the heat baby!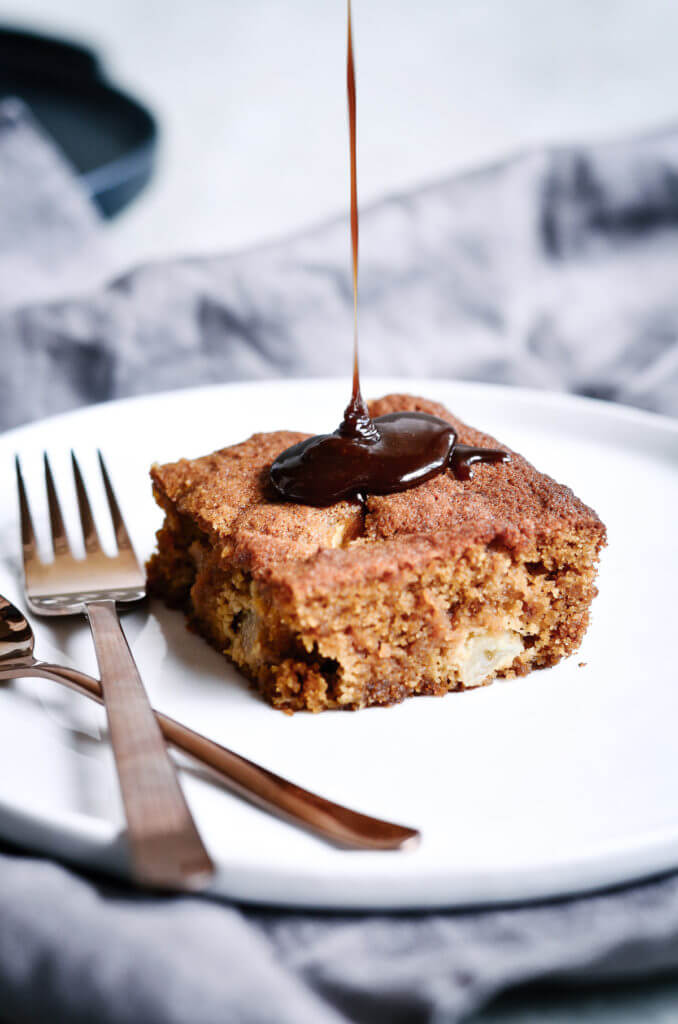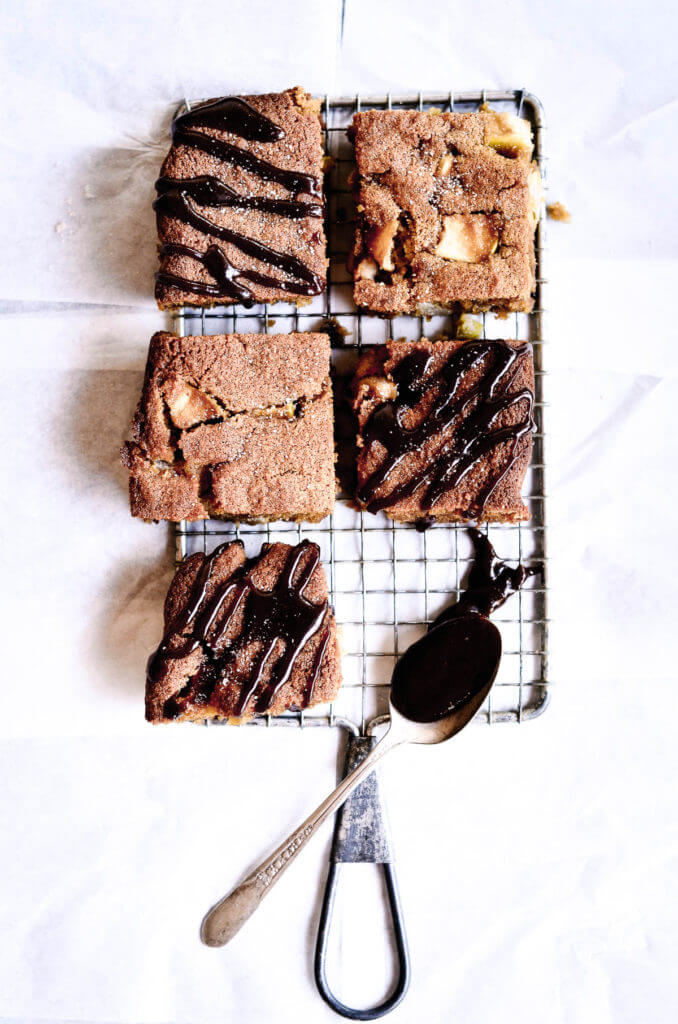 Seasonal fall favorites!
So, instead of chasing summer, I have resigned to baking my summer blues aways. As a result, yes… All the pumpkin cookies, pie, and caramel apple blondes… They are all a direct result of these summer blues. Although… the highlight of this fall though has been all the fun things in the kitchen. I mean, how can I not get excited about the idea of batches and batches of pumpkin recipes?!
In conclusion, if you're like me… And obsessed with all good things with pumpkin in them. Then feel free to check out a few of my seasonal favorites!
Favorite Paleo Pumpkin Pancakes
Paleo Salted Caramel Cookie Dough Cups
Paleo Pumpkin Cake With Maple Frosting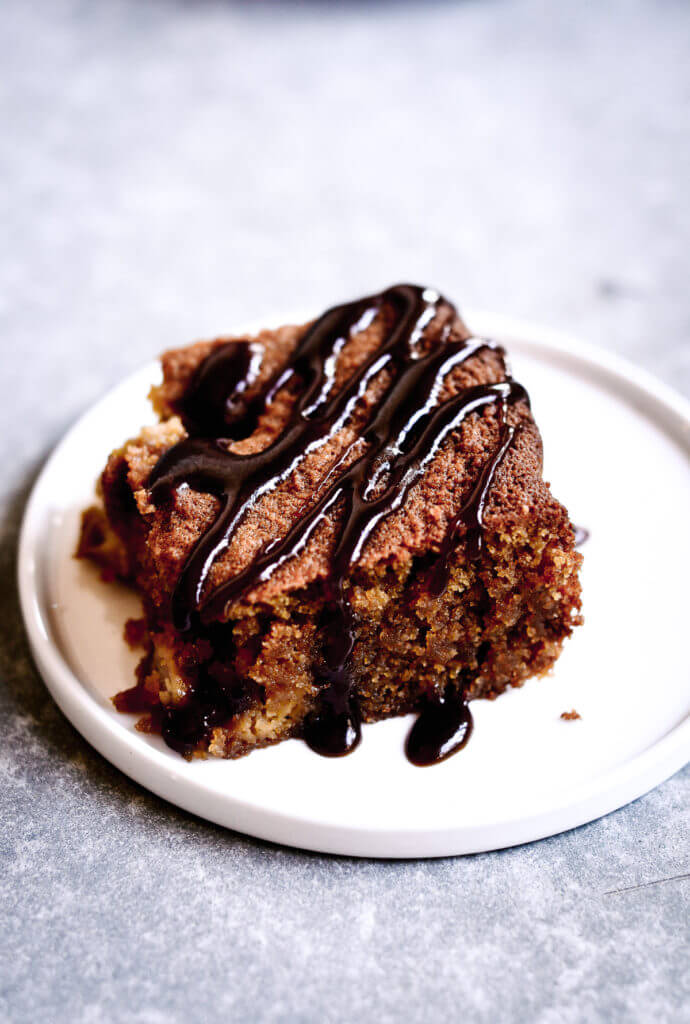 caramel doused apple blondies. Yessss!
Almost all the pretty leaves are changing here. Because bright red, orange, and yellow maples surround my world right now. Therefore, with fall in the air, I had to bake something inspired by the seasonal change. Most of all, a good caramel apple recipe was due. So, in a unique twist, I have concocted the caramel apple blondie. Doused in warm caramel sauce. And filled with chunks of warm and toasty apple bits. Yeah, its pretty great:)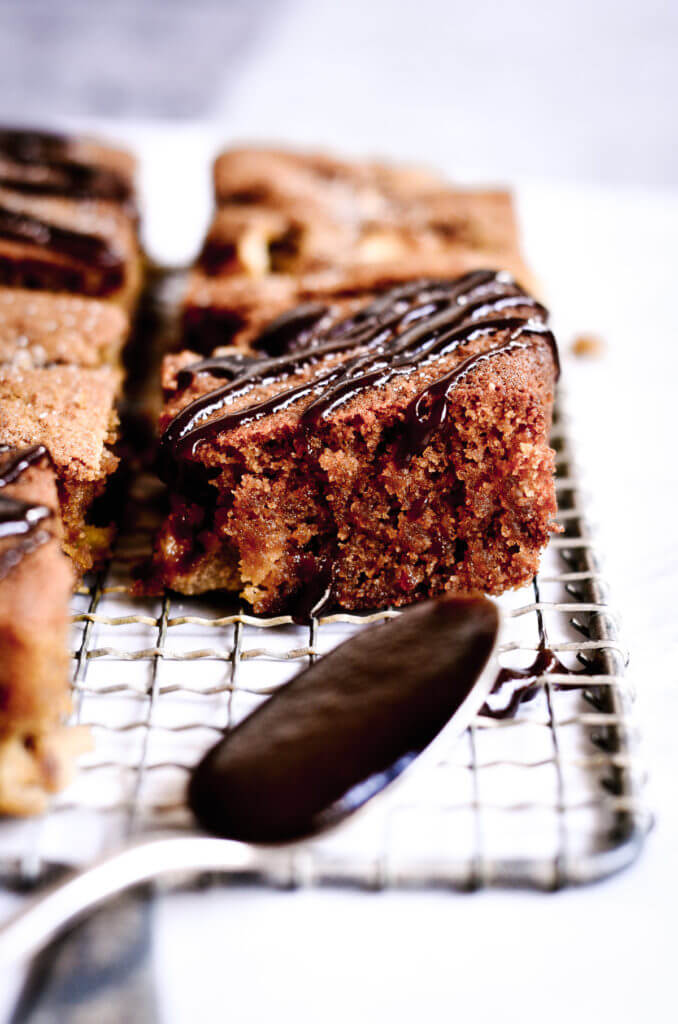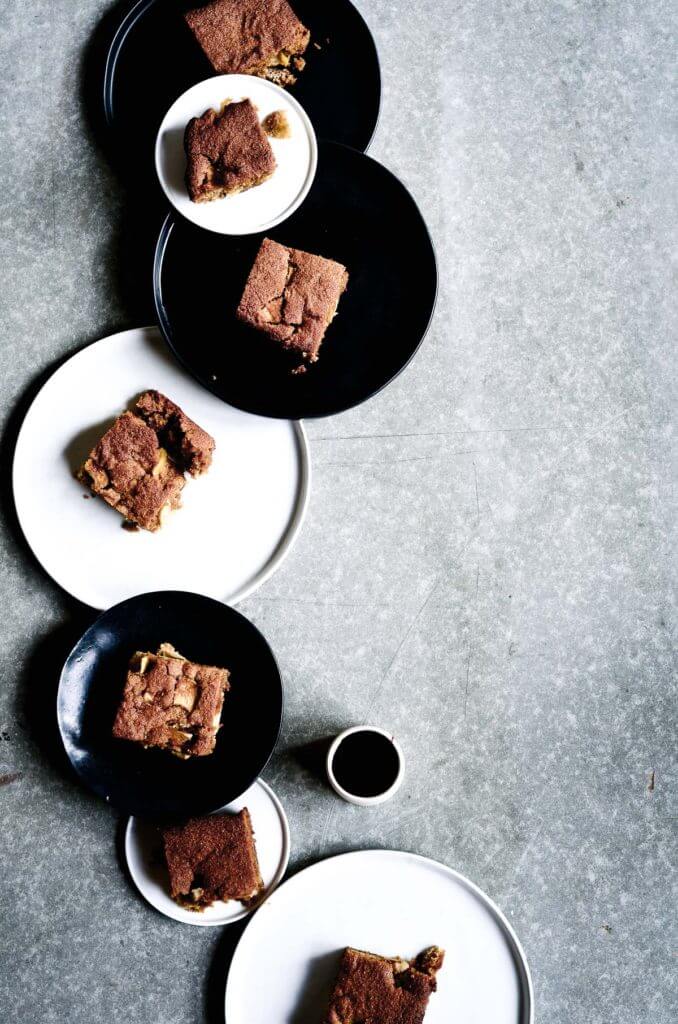 Finally, grain free eating is no longer a bore! Although I am very attached to my salads, I am still a sucker for something sweet. Furthermore, I am in love with these soft and buttery paleo blondes. And they could have come at a better time. So I really hope you all enjoy these scrumptious little desserts! Have a super rad week! And friends… fill your day with lots of apples, spice, and caramel. Because you won't regret it! Especially when it's healthy and packed with natural protein!
Lots of love,
Kaylie
These soft and buttery apple blondies are doused in warm caramel sauce and filled with chunks of warm and toasty apple bits.This gluten free, grain free, and paleo recipe is super easy to make! And it is a perfect fall treat to keep you toasty on a chilly fall afternoon. Easy to make. Healthy. And delicious. Now, thats my kind of treat!
Preheat the oven to 350 degrees and line a 8" by 8" pyrex baking dish with parchment paper.

In a large mixing bowl or electric KitchenAid mixer, combine all of the ingredients, except the apple chunks. Blend the ingredients until completely smooth.

Once the batter is smooth, stir in the apple chunks.

Pour the batter into the baking dish and cook on 350 degrees for 35-40 minutes until browned on top.

Allow the blondies to set before cutting into them. If you cut them before they have set- they will crumble and fall apart. Let the blondies set until they reach room temp.
In a small sauce pan add all the ingredients for the caramel sauce.

Heat the pan over medium head and continuously stir the ingredients for 3 minutes until the caramel sauce is smooth and boiling.

After 3 minutes of cooking on medium heat, remove the caramel sauce from the heat and pour over the blondies.
Nutrition Facts

Salted Caramel Paleo Apple Blondies

Amount Per Serving

Calories 384

Calories from Fat 189

% Daily Value*

Total Fat 21g 32%

Cholesterol 41mg 14%

Sodium 212mg 9%

Potassium 58mg 2%

Total Carbohydrates 47g 16%

Protein 10g 20%

* Percent Daily Values are based on a 2000 calorie diet.