Paleo Pumpkin Chocolate Chip Cookies
---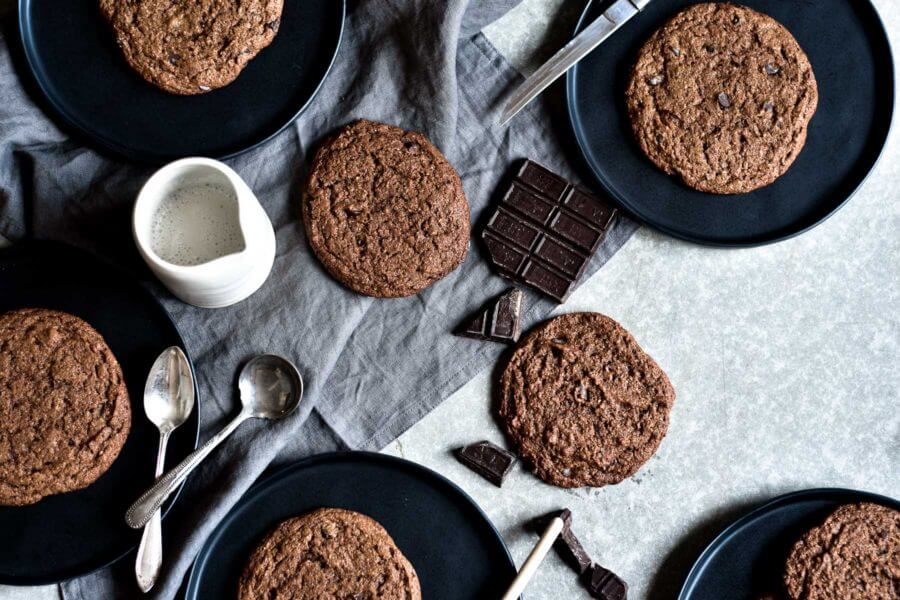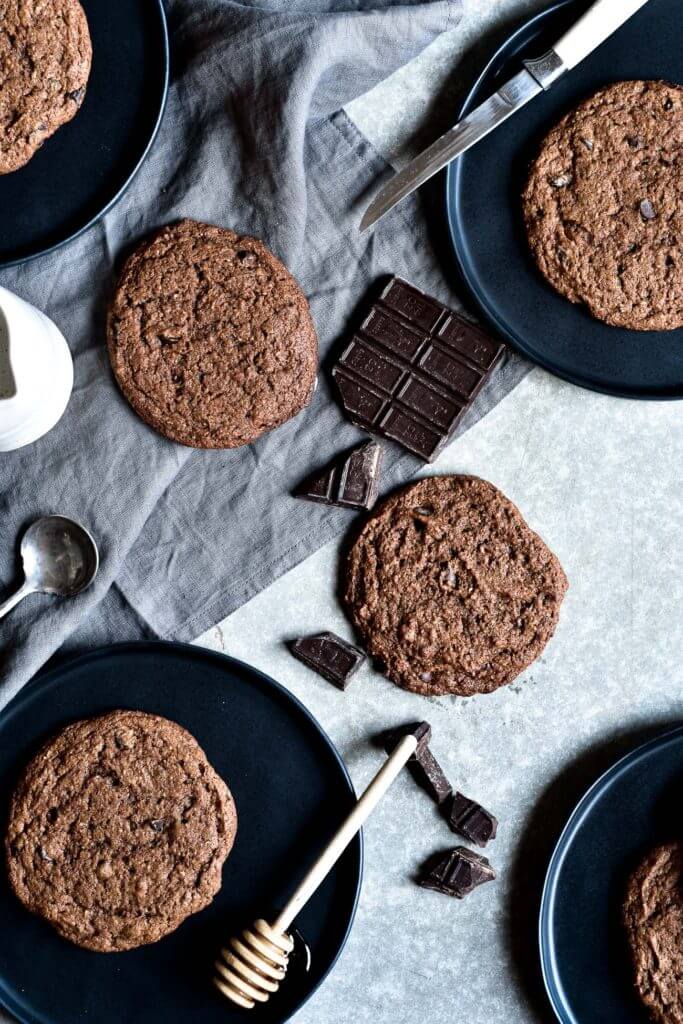 These soft and chewy paleo pumpkin cookies are delish! And they are filled with fall spices and chocolate chips! A crisp cookie crust on the outside and a warm chewy, soft inside. These cookies are the kind that make you want to cuddle up with a cup of tea, a good book, and one or two more cookies…:)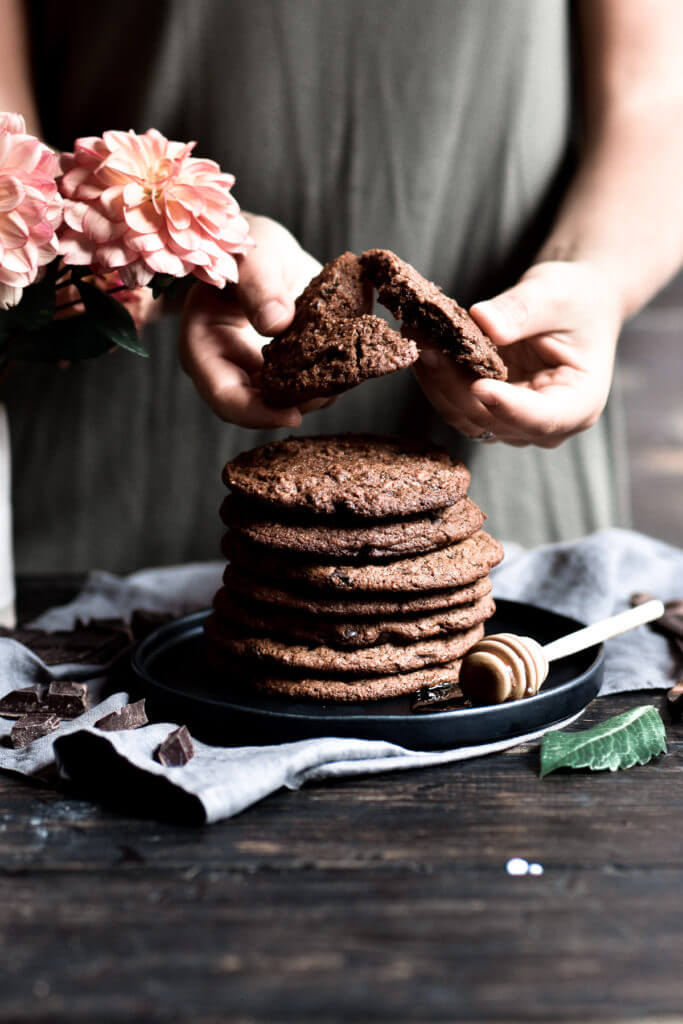 Paleo pumpkin cookies are grain free, paleo, healthy, super duper easy to make!
And a delicious paleo desert or snack.
For any occasion really.
But since it is fall…
They will be perfect for any upcoming holiday parties!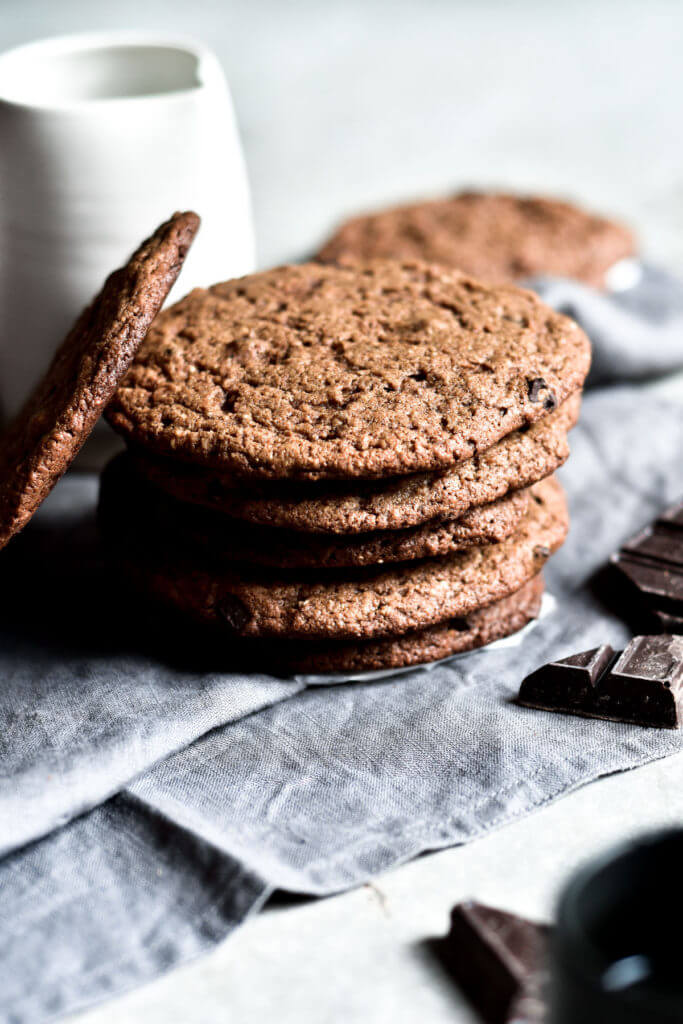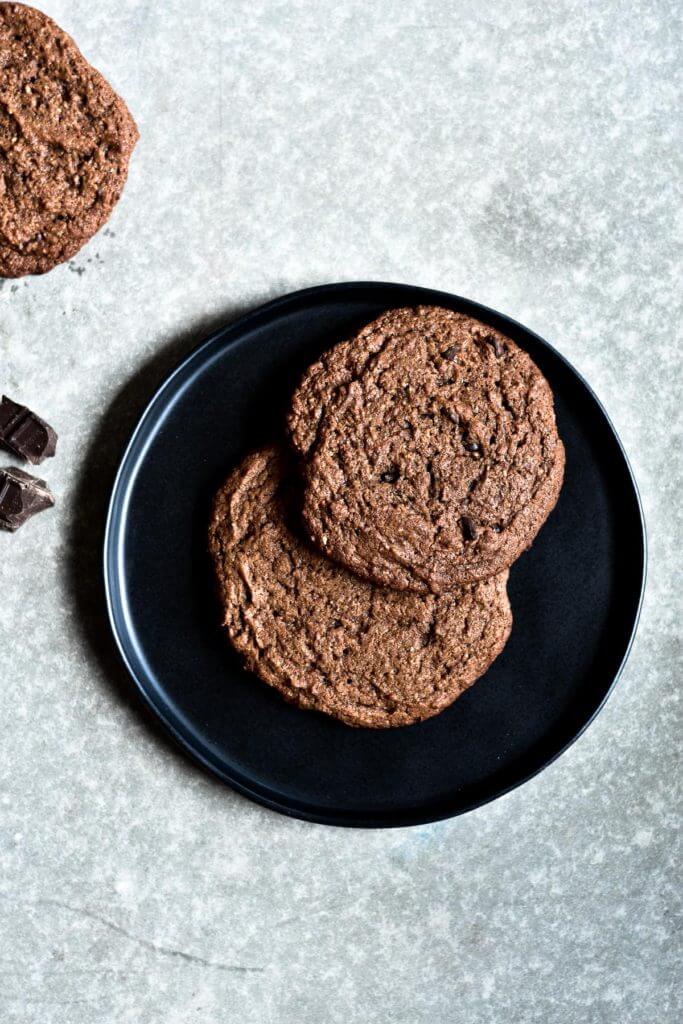 For me, a step in releasing everything and just being in the moment comes from being in the kitchen.
This fall has got me all wrapped up in all the lovely spices.
I am obsessed with all things pumpkin. If ya couldn't tell;)
And I am happy and content to focus on creating a joyful atmosphere around me.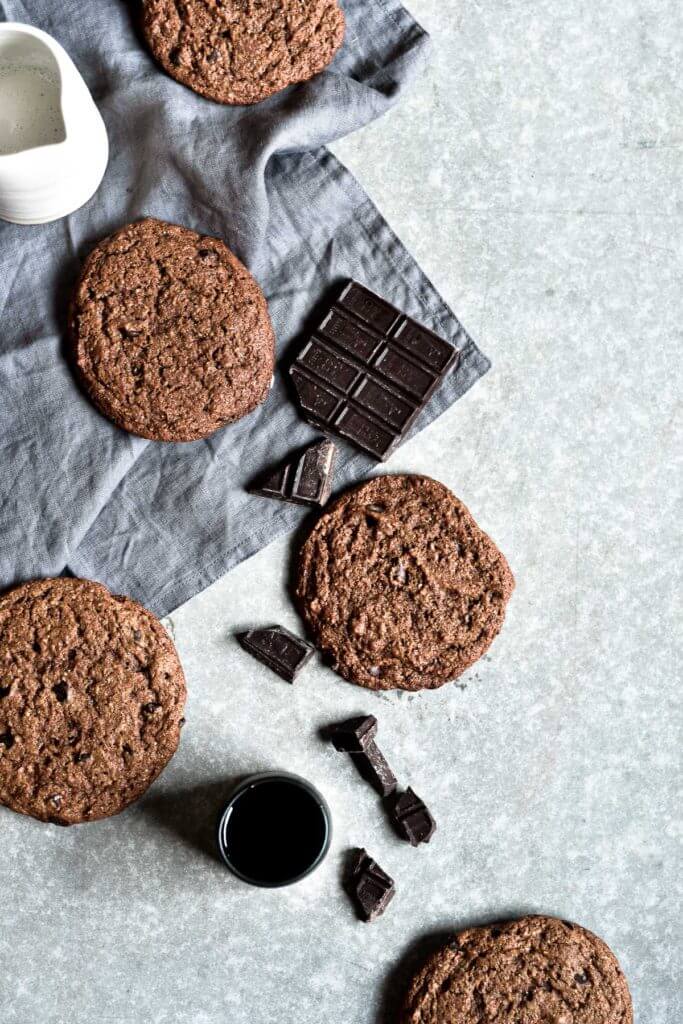 all the fall things
Food brings joy. Food gives life.
And making yummy fall inspired pumpkin cookies is the best!
Baking is a way for me to recognize be thankful for all the little details.
Details that go unnoticed most days.
The simple comfort of toasty cinnamon spiced air.
Yeah, it's pretty great!
Warm and cosy sweaters.
Slipper covered feet moving around in the kitchen.
Gentle tunes…
And sometimes loud tunes that are joined by joyful singing.
All these things made today stellar.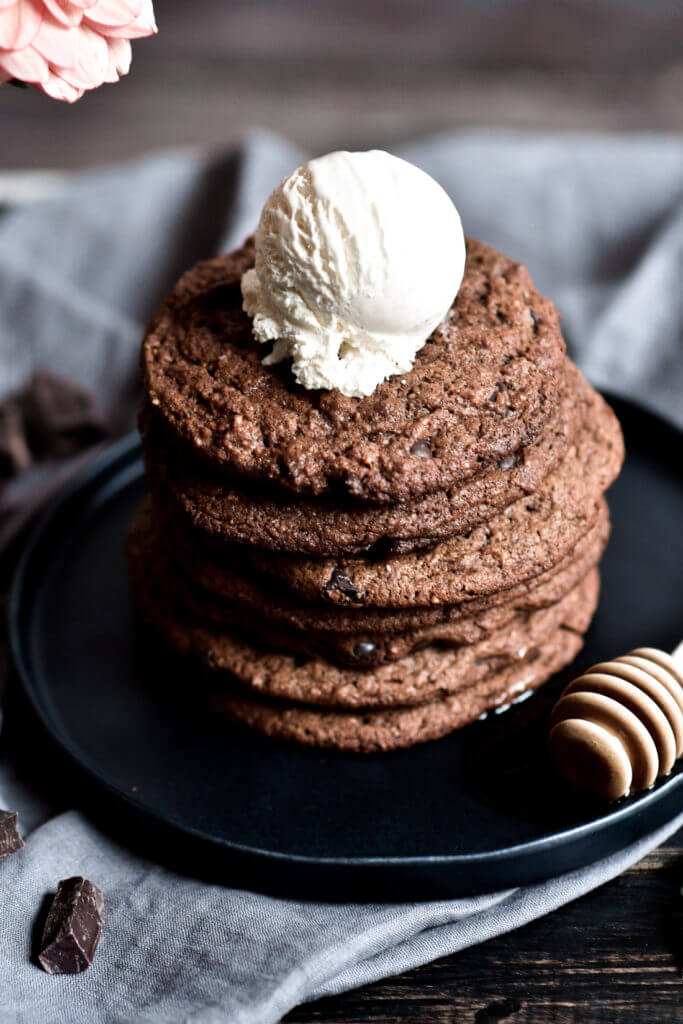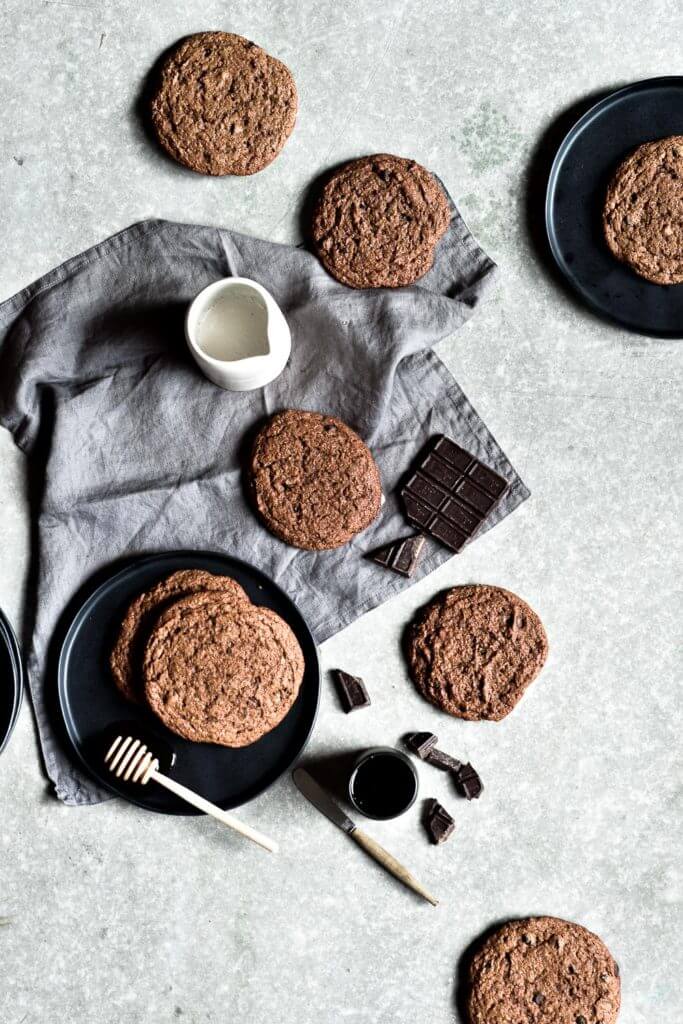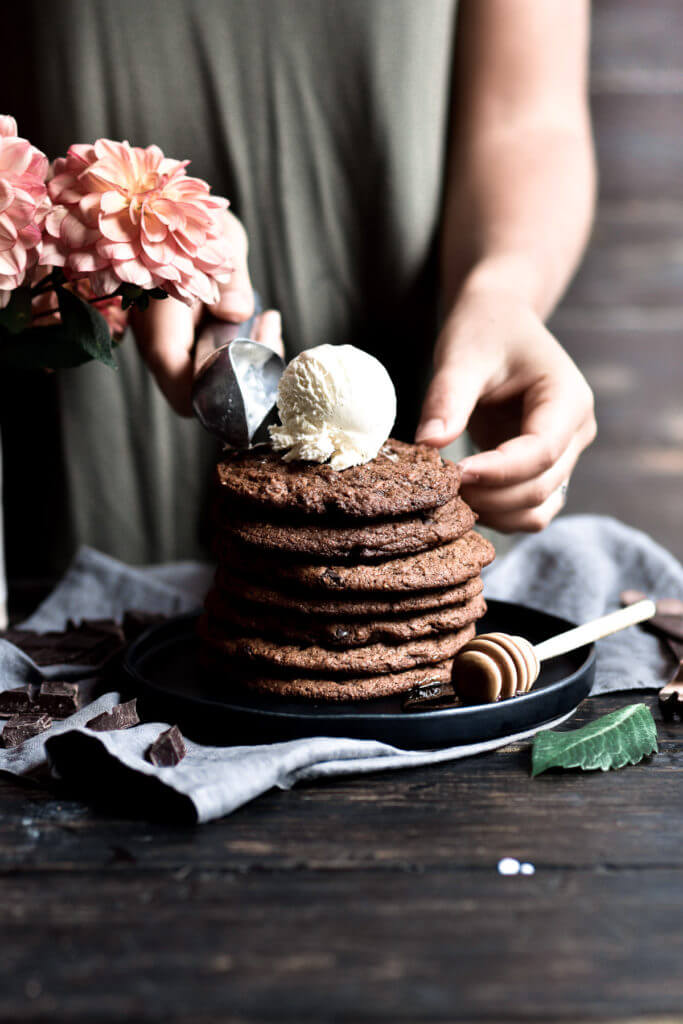 Preheat the oven to 350 degrees and line a standard baking sheet with parchment paper.

In a large mixing bowl or KitchenAid mixer, combine all of the ingredients (except the chocolate chips).

Once the dough is completely smooth, fold in the chocolate chips.

Using an ice-cream scoop, scoop one spoonful of dough onto the cookie sheet at a time to form the cookies.

Bake the cookies on 350 degrees for 15 minutes. Once the cookies have cooked, let the set for a few minutes until they become firm. This allows the sugars and oils to harden, so the cookie doesn't fall apart.
Nutrition Facts

Paleo Pumpkin Chocolate Chip Cookies

Amount Per Serving

Calories 302

Calories from Fat 153

% Daily Value*

Total Fat 17g 26%

Polyunsaturated Fat 0.03g

Monounsaturated Fat 0.04g

Sodium 129mg 5%

Potassium 26mg 1%

Total Carbohydrates 38g 13%

Protein 7g 14%

* Percent Daily Values are based on a 2000 calorie diet.