No Churn Blender Strawberry Ice-Cream
---
Three minute strawberry ice-cream. 43 calories per scoop! No bananas! Made instantly in a blender. No churn, no machine, no freezing. No waiting! Vegan and paleo. It's practically lunch!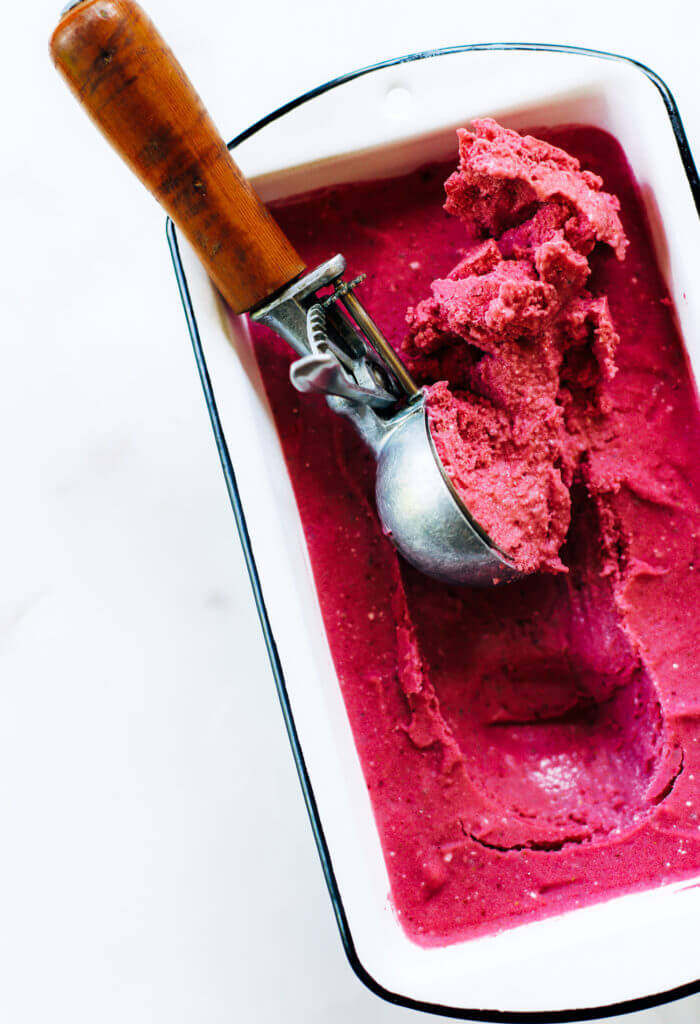 I'm resurrecting some oldies, but goodies today.
I've had a bunch of recipes stuffed in my back pocket and I'm finally getting around to introducing them to the world they were made for.
BUT FIRST!
It's time for a few favorites.
Ready to tune into my latest happy things that made my world a better place this week?
First, we have these adorbs printed shorts (I also have them in this print) that I have been wearing all the time lately!
Literally every single day, because they are SO dang comfy!
Disclaimer: I own several different pairs, so I'm not traipsing around in the same exact pair for months on end… or am I?
I know I'm getting off track, but can we just talk about how cute these are too? Need.
Next up we have my current crazed obsession with all the gorgeous backdrops from Erickson's.
Okay, I may have just ordered four last night.
What is wrong with me?
Any excuse to work, which sometimes actually means, ahum, shop for beautiful things like this new surface that I'm waiting to arrive.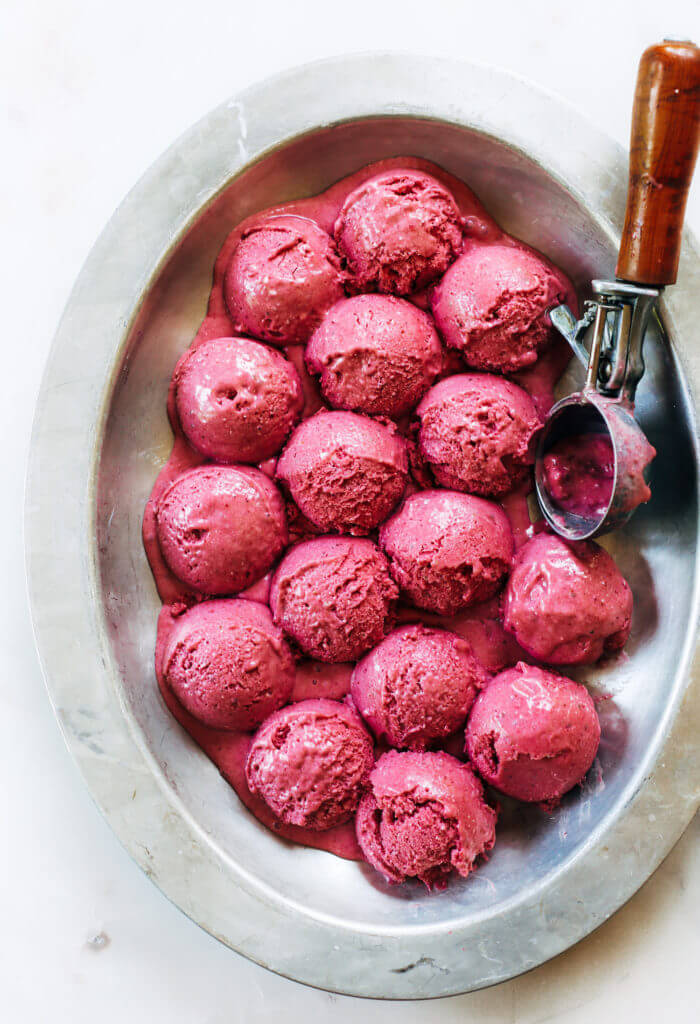 Just recently I started testing out my Big Berky water filter.
This thing is boss!
It filters out bacteria to a 99.99999%and viruses to a 99.9999% level.
It also removes chlorine, removes lead, MTBE's, and other heavy metals! Also, the PF-2 filters remove fluoride and arsenic; all without chemicals!!
I wish I would have had this (or one of their water bottles) with me on trips over seas.
You can literally use this water filter to produce clean (and tasty!) drinking water in nearly every situation.
If you are obsessed with your water like me, then check out Berky here.
So, I started back on the kombucha train this week.
Annnnd I'm lovin the ride!
Gosh, I forgot how much I love this stuff!
I stopped for awhile when I had some intense health stuff going down, but I have been tanking half a bottle before dinner and my digestion is LOVING it! Good stuff.
I have been digging the ginger flavor (low in sugar).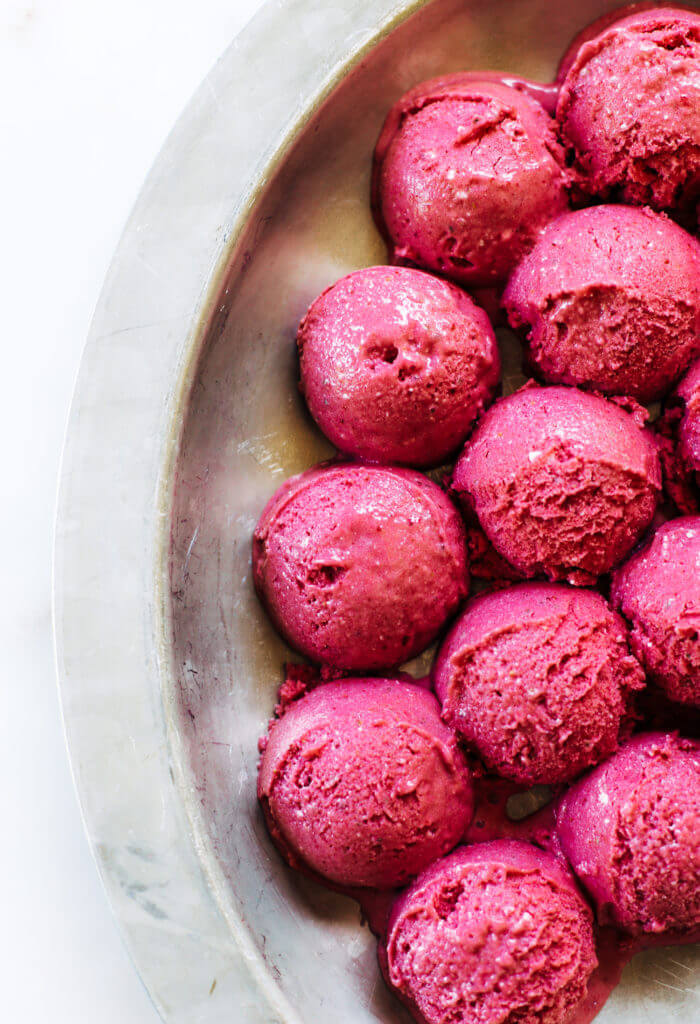 Okay, I will try and stop soon… but first!
You have to check out the new season of Married At First Sight!
What else do you need to know- it's two people getting married at first sight!
This is what I have been watching in the evenings when I have dreaded computer work to crank out.
Summer is here now, so I'm prepared to cover all your dessert needs.
Cool down with some paleo mint chocolate chunk ice-cream? Or my more recent fave dairy free raspberry cream bars!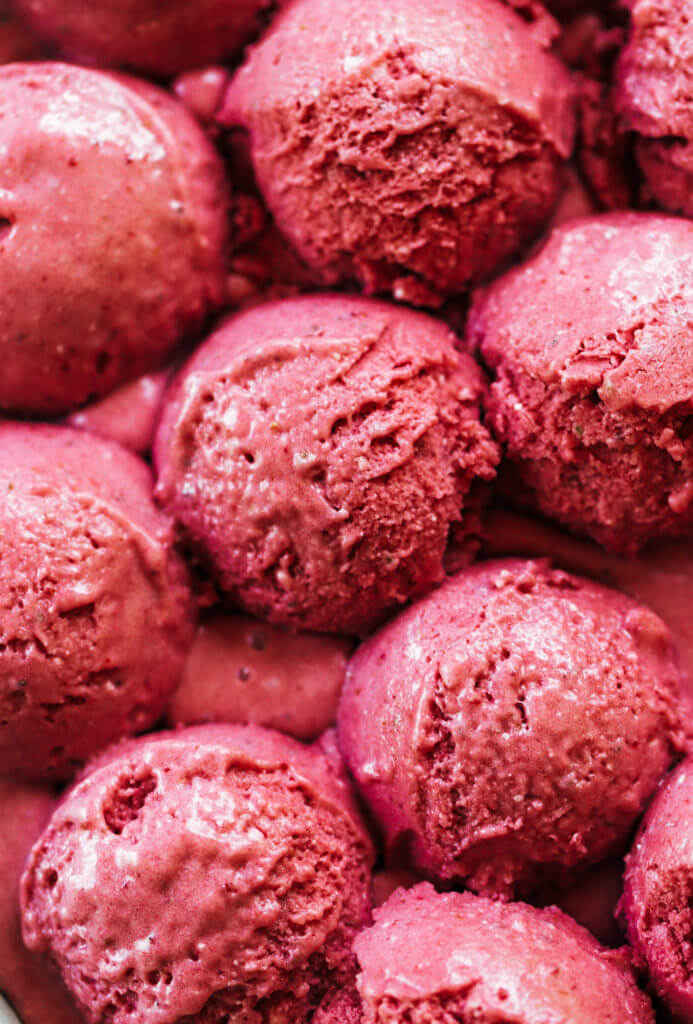 no churn ice-cream facts
Okay, so I should probably brief you on this ice-cream as well, huh? It's pretty straight forward. Here are my favorite things about this recipe:
It's a no churn recipe! No ice-cream machine required. No freezing required! Amazing, right?
It only takes three simple and healthy ingredients. Plus, it's made with protein powder, so it's even more healthy!
It's whipped up in the blender in only three minutes!!! Literally, that's all the time it takes!
Also, NO BANANAS!
It's a creamy soft serve (that serves well for lunch 😉 ).
And of course, that pretty pink color is jiving pretty good with me right about now.
Enjoy!
Blend all ingredients together in a high powered blender for 3-4 minutes or until completely smooth. You will probably have to use a tamper to mix while blending.
Nutrition Facts

No Churn Blender Strawberry Ice-Cream

Amount Per Serving

Calories 43

Calories from Fat 27

% Daily Value*

Total Fat 3g 5%

Sodium 11mg 0%

Potassium 50mg 1%

Total Carbohydrates 4g 1%

Protein 1g 2%

* Percent Daily Values are based on a 2000 calorie diet.