Paleo Egg-Free Cinnamon Rolls
---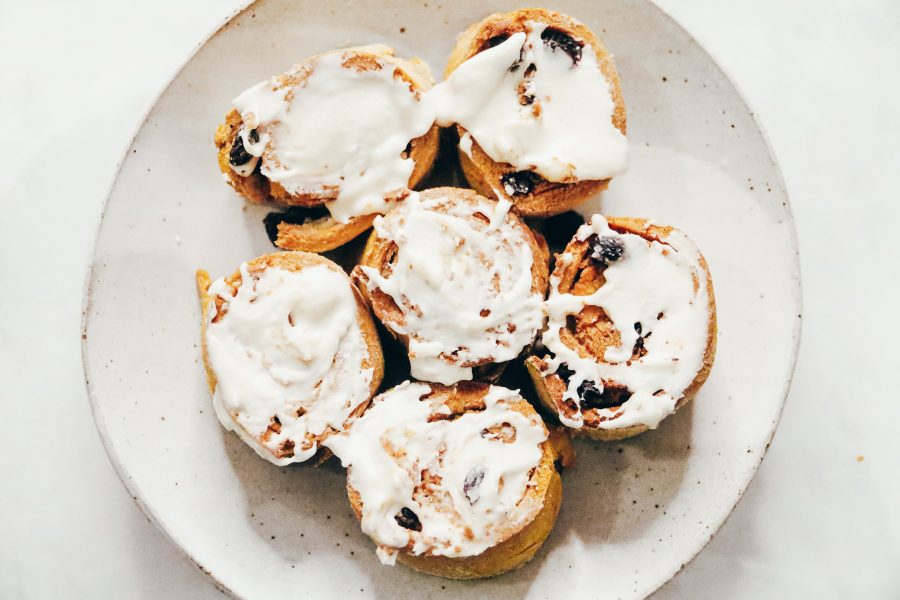 These are my favorite paleo cinnamon rolls- and they are egg-free! These delicious paleo cinnamon rolls are made with sweet potato and they have no sugar, so you feel pretty great after eating them. 🙂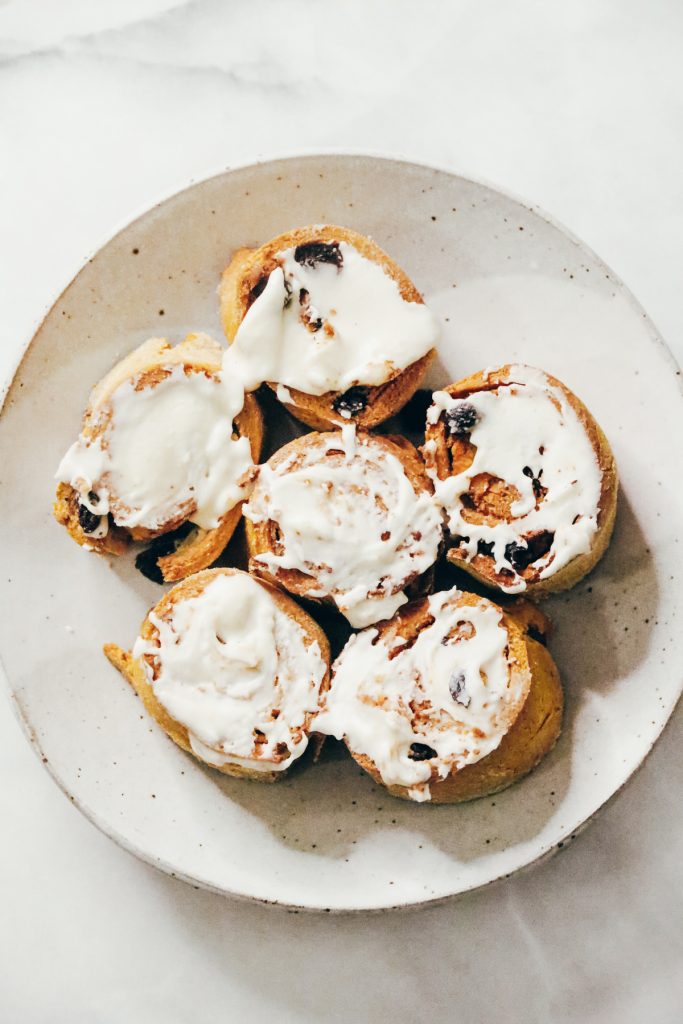 By the way I briefed this recipe, you would think it would taste like rubbish haha…
No sugar…
No flour…
No eggs…
No dairy…
what's left???😂😂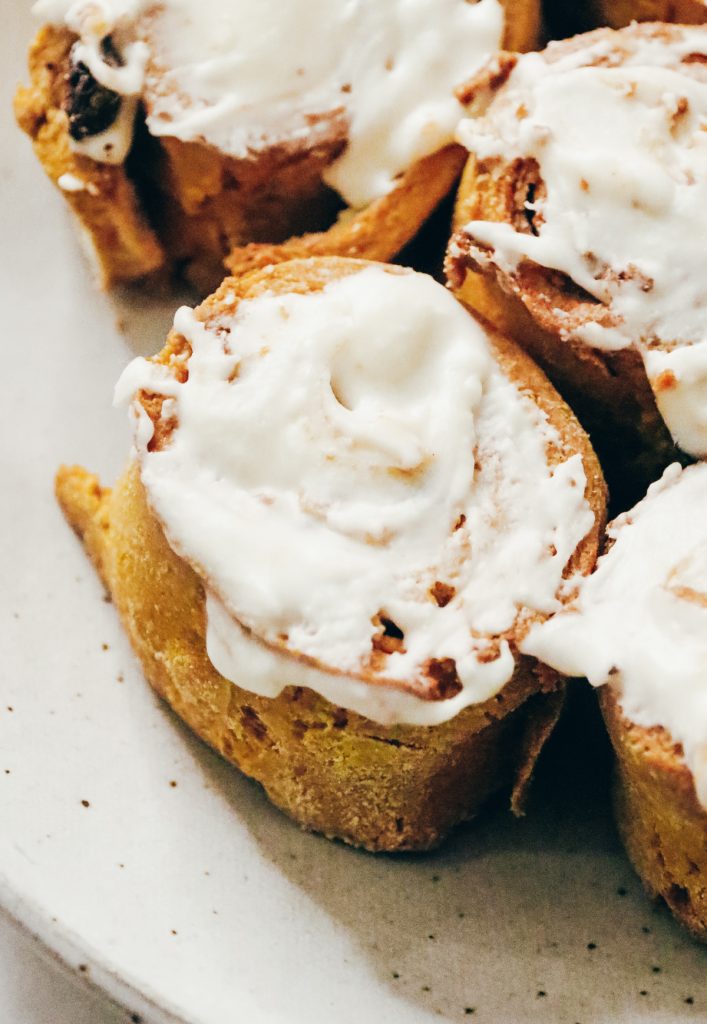 Well, I guess we have sweet potatoes!
Always sweet potatoes 🙂
It's surprising how yummy these are, but it's crazy that you don't need any of these things to make a good cinnamon roll!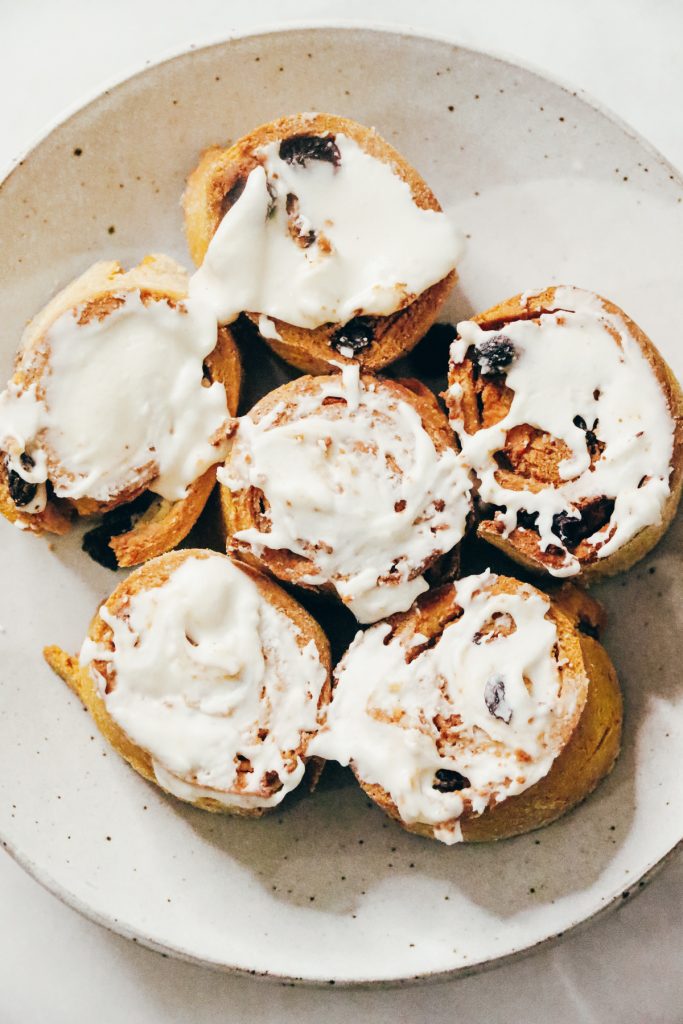 Egg free cinnamon rolls… and paleo?
Yup! It's now a thing!
I usually don't try to make egg-free paleo recipes, because eggs are kinda important in achieving that fluffy texture in paleo baking, but this one is a win!
Cut sweet potato into cubes, steam until soft, then drain and add to food processor, and puree. Then add rest of ingredients for dough and puree until smooth.

Preheat oven to 350F. Line a 8" pie pan with parchment paper.

Roll dough out on a floured surface until it's about 1/4" thick. Spread a thin layer of frosting over the dough, generously sprinkle with cinnamon and raisins, then roll up and slice into 1 1/2" thick rolls. Place in pie pan and bake on 350F until golden brown on the outside and the puff up- 35-40 minutes.

Once the cinnamon rolls have cooked, allow to cool slightly before frosting.
| | |
| --- | --- |
| There is no Nutrition Label for this recipe yet. | |