Healthy Paleo Pumpkin Pie Donuts
---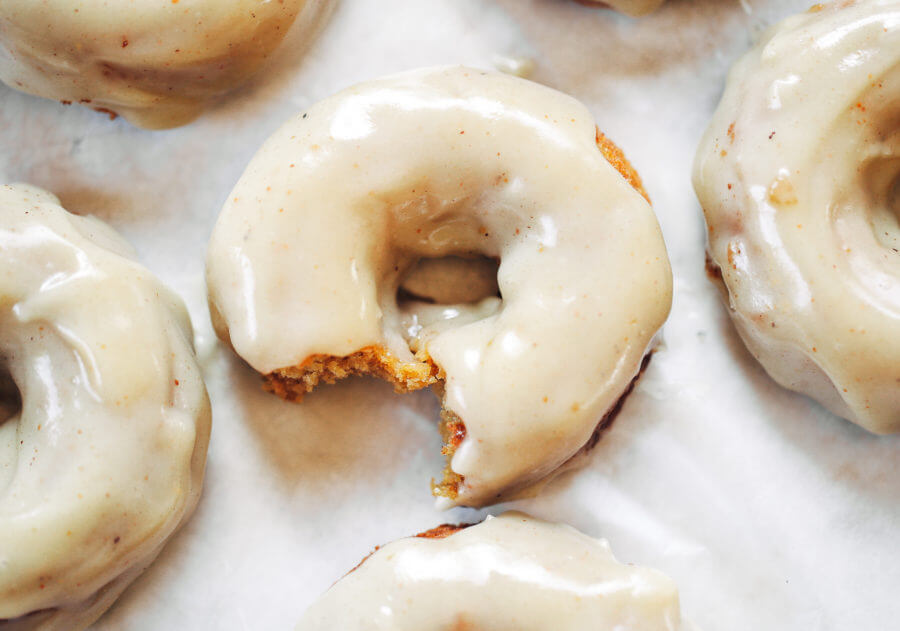 Easy paleo pumpkin spice glazed donuts made with white sweet potato instead of flour. A healthy donut recipe that tastes like the real deal! Perfect donut recipe for fall celebrations!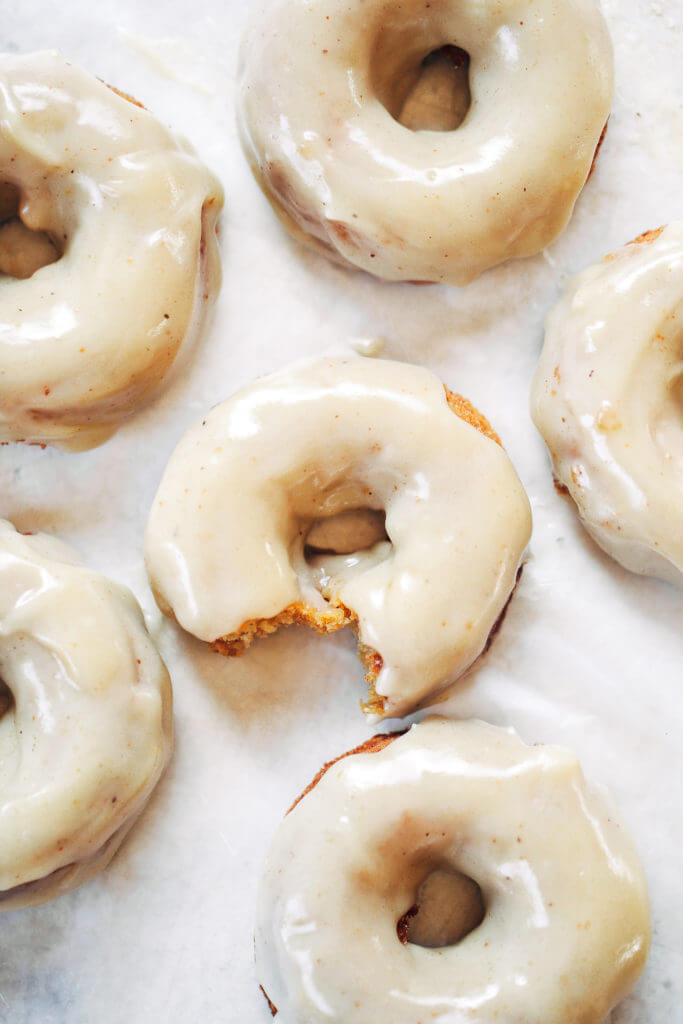 The ones we have all been waiting for: paleo pumpkin donuts made with white sweet potatoes instead of flour- drop. the. mic.
These easy donuts are like the healthy best friend of every Krispy Kreme.
The flavor is there.
The texture is outta this world.
And that glaze is lick-off-the-spoon-worthy.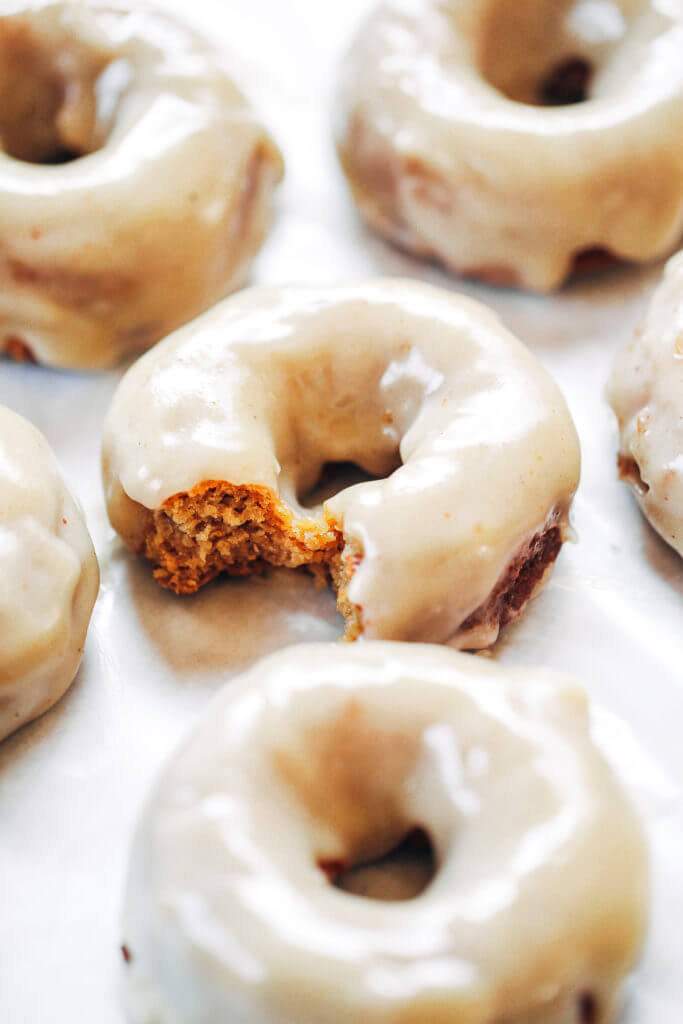 These baked donuts are a healthier way to celebrate fall gatherings!
This is the donut pan I use- I just got it off amazon.
Baking donuts has now become a routine fall tradition and I'm not mad about it.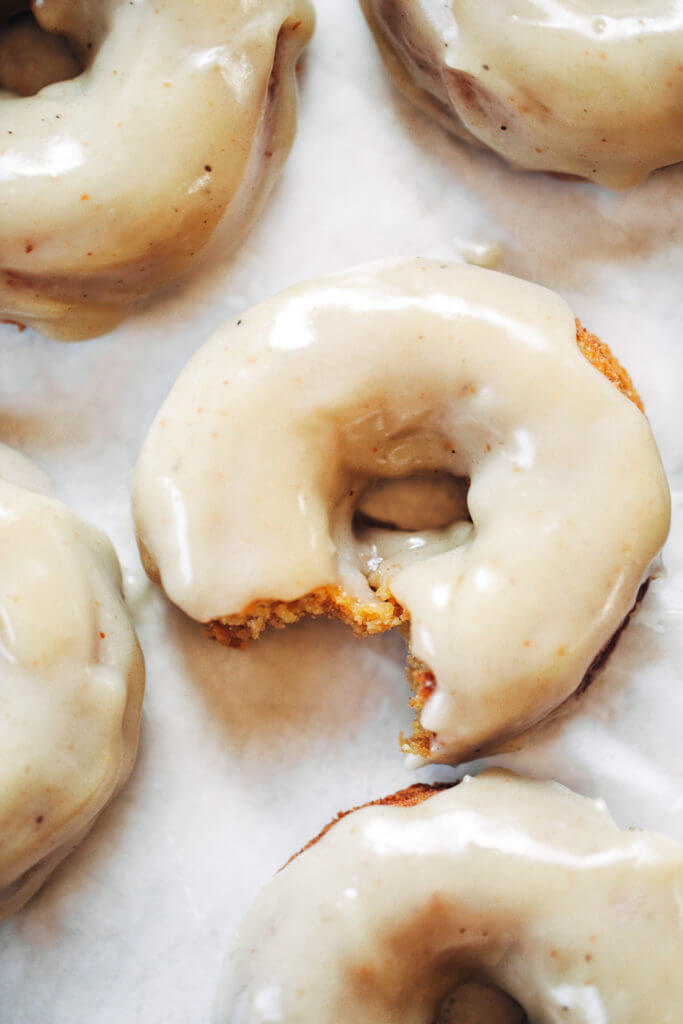 Healthy sweet potato Donuts!
Don't be scared by the amount of veggie packed into this recipe- trust me, it's every bit of delicious and donut-y that you want.
If eating healthy looks like this, I'm so in…
And I think a few of you would agree with me, right?
We all love pumpkin spice, but pumpkin spice in a sweet potato donut and I'm never going back!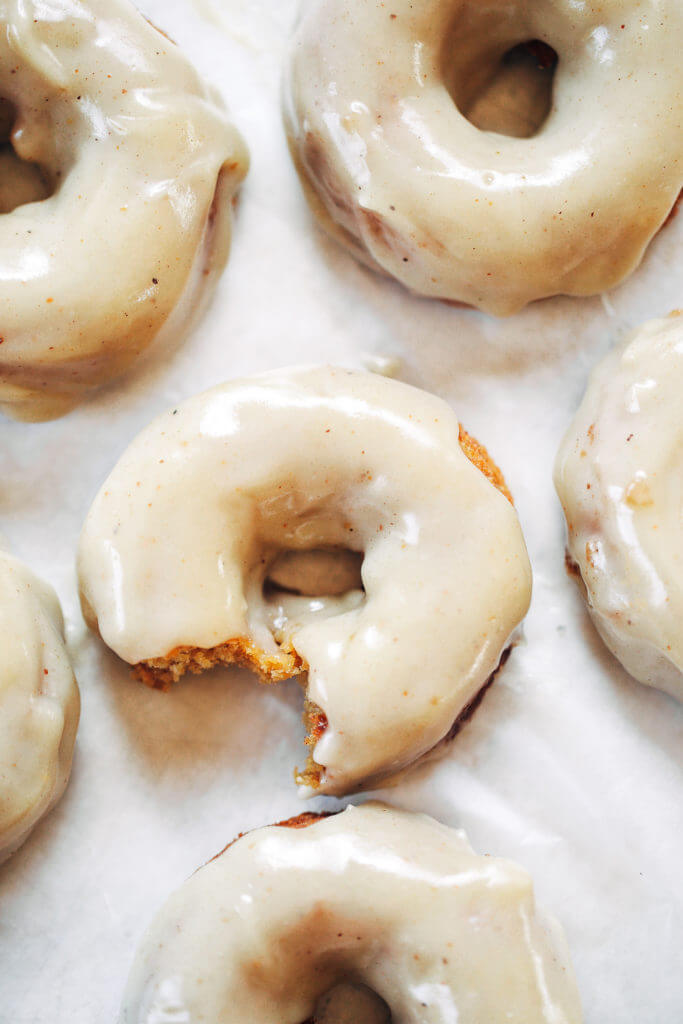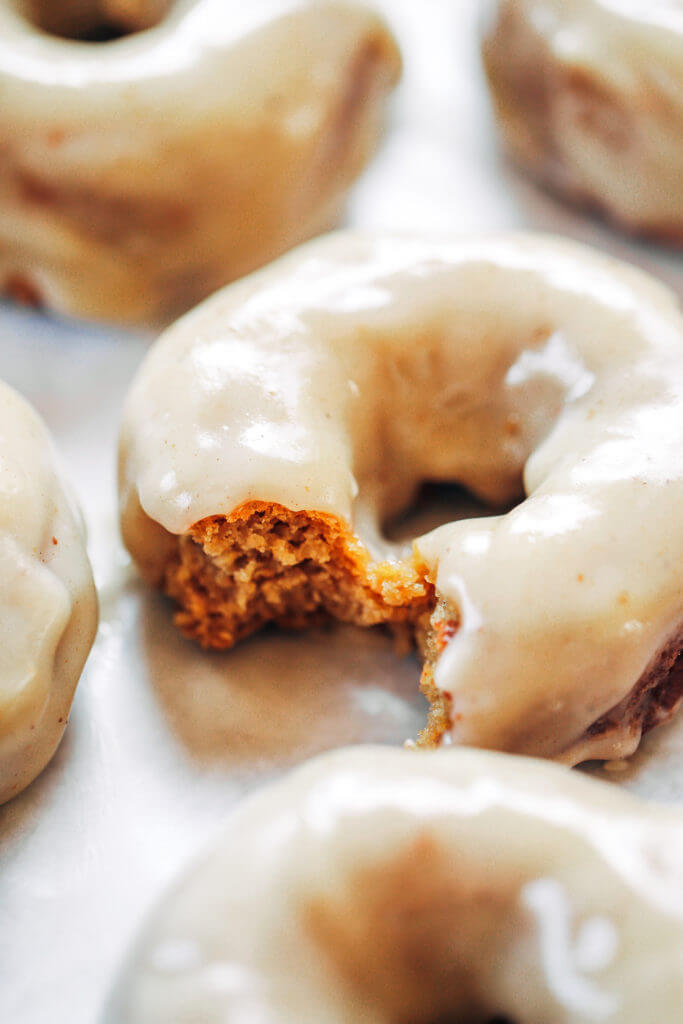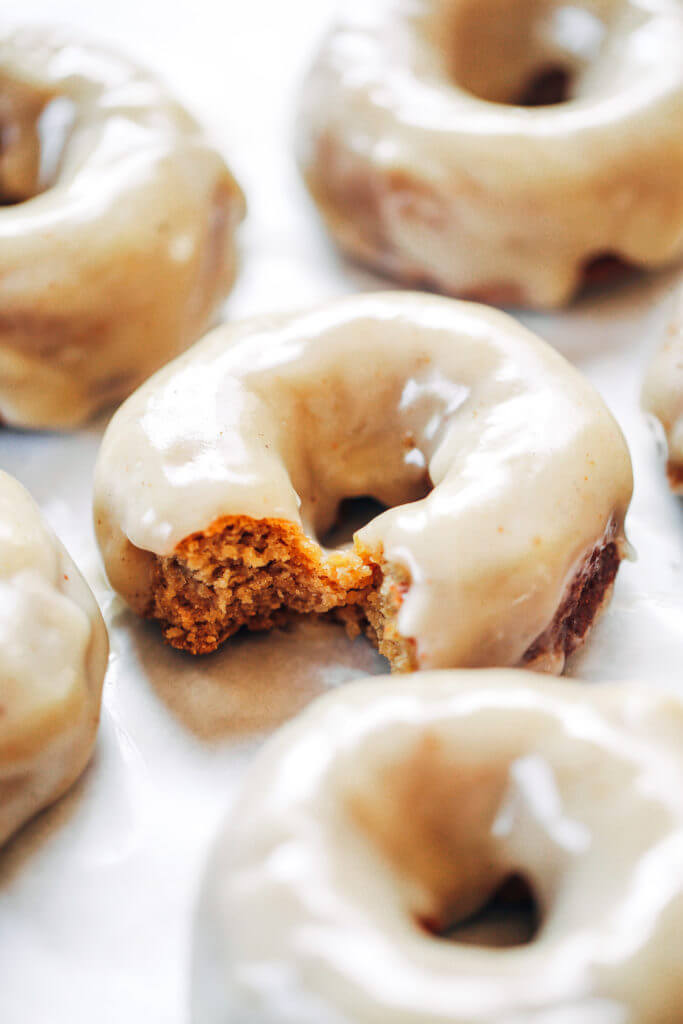 Preheat oven to 350F. Generously grease a donut pan with coconut oil.

Dice sweet potato into chunks and mince in a food processor. Add rest of ingredients for donuts and blend until smooth.

Scoop batter into a piping bag or plastic bag and fill donut pan with batter. Bake on 350F for 30 minutes then cool before gently scooping donuts out with a spoon.

Bring coconut butter to room temp, until it's drizzly and liquidy- you can do this by putting the jar into a bowl of hot water until it melts. In a bowl blend ingredients together with a spatula until smooth.

Set donuts on a cooling rack and pour glaze over.
Nutrition Facts

Healthy Paleo Pumpkin Pie Donuts

Amount Per Serving

Calories 213

Calories from Fat 63

% Daily Value*

Total Fat 7g 11%

Cholesterol 53mg 18%

Sodium 232mg 10%

Potassium 24mg 1%

Total Carbohydrates 36g 12%

Protein 3g 6%

* Percent Daily Values are based on a 2000 calorie diet.