Avocado Chocolate Paleo Muffins
---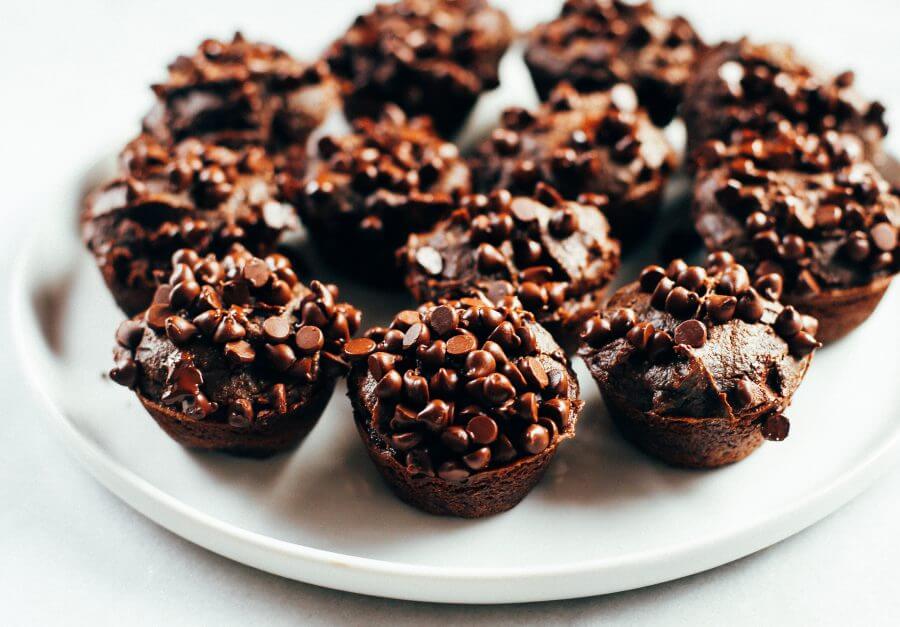 Avocado chocolate muffins that make for an easy paleo breakfast! Gluten free muffins made with almond flour and avocado. Kid approved muffins that taste like brownies!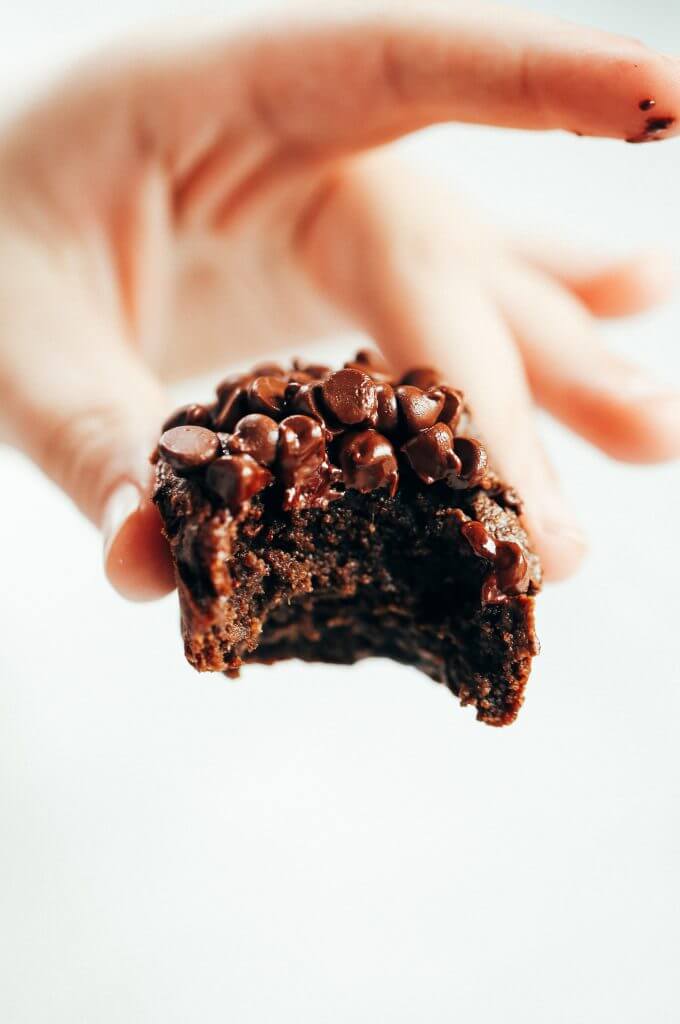 You know how much I love chocolate.
And today was a party….
I am getting to that stage in work life, where working by myself has become a total bore.
The older I get, the more my introvert scale moves down.
I find myself feeling bored of my own company and wanting to party more.
So, I decided to change things up!
Official news: my sister is now part-time working for Paleo Gluten Free Eats, yahoooo!
She has been my right hand lady and a co-producer for videos (really trying to get behind that trend, aahhhh).
Aliya is working for me behind the set, doing all the video things and helping in SO SO many ways.
I just have to say: I shoulda made that move a long time ago.
It's so much more enjoyable working with people you love… and my sister and I are best friends, so we have the time of our lives singing and dancing around the kitchen while we work. 🙂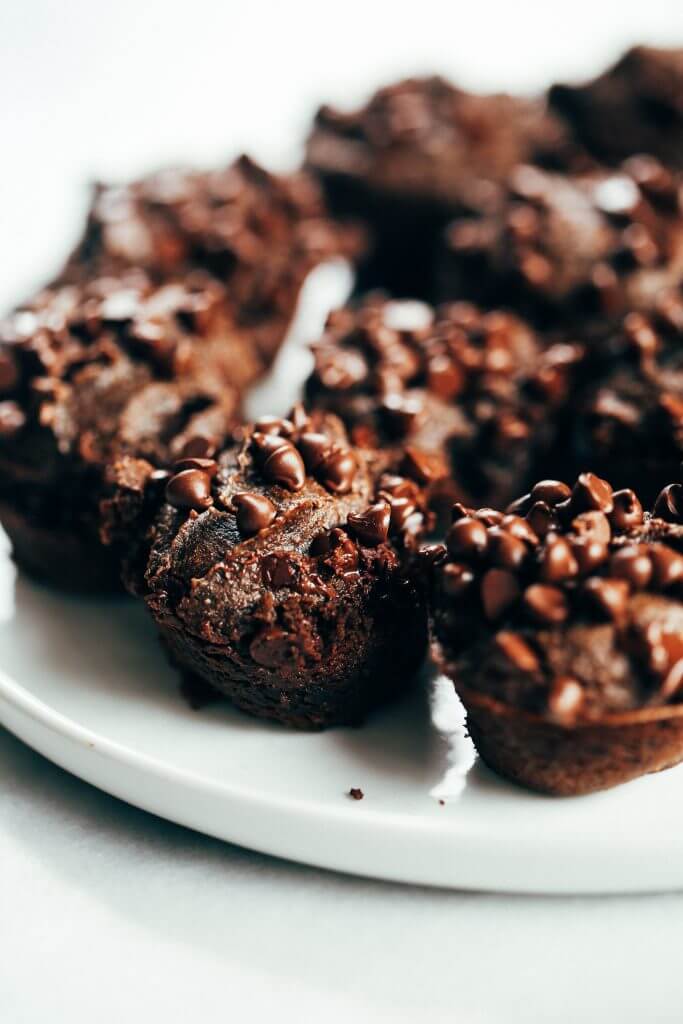 Today was a little different, because the neighbor kids came over and we had an even bigger party!
Of course, it involved chocolate, because what's a party without chocolate???
We tried sneaking avocado into the recipe without the kiddos catching on.
So, we blindfolded them, but kids are smarter than they were in the '90's I guess, because they picked up on the green avocado in their brownie mix pretty darn fast!
Lucky us, they loved it and the recipe was a hit!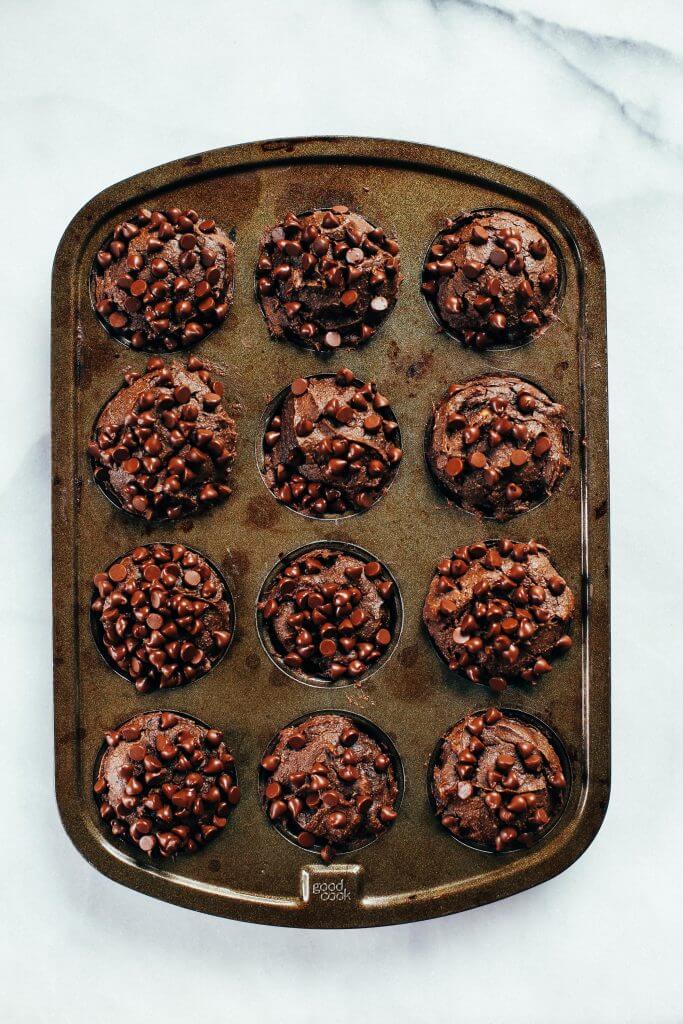 Avocado muffins? yes!
Everyone couldn't stop eating these tasty chocolate muffins and we had such a blast filming a short video for you guys, so you can see how they are made.
I hope you enjoy these healthy paleo muffins, packed with extra protein from the almond flour and little EXTRA with the avo. 🙂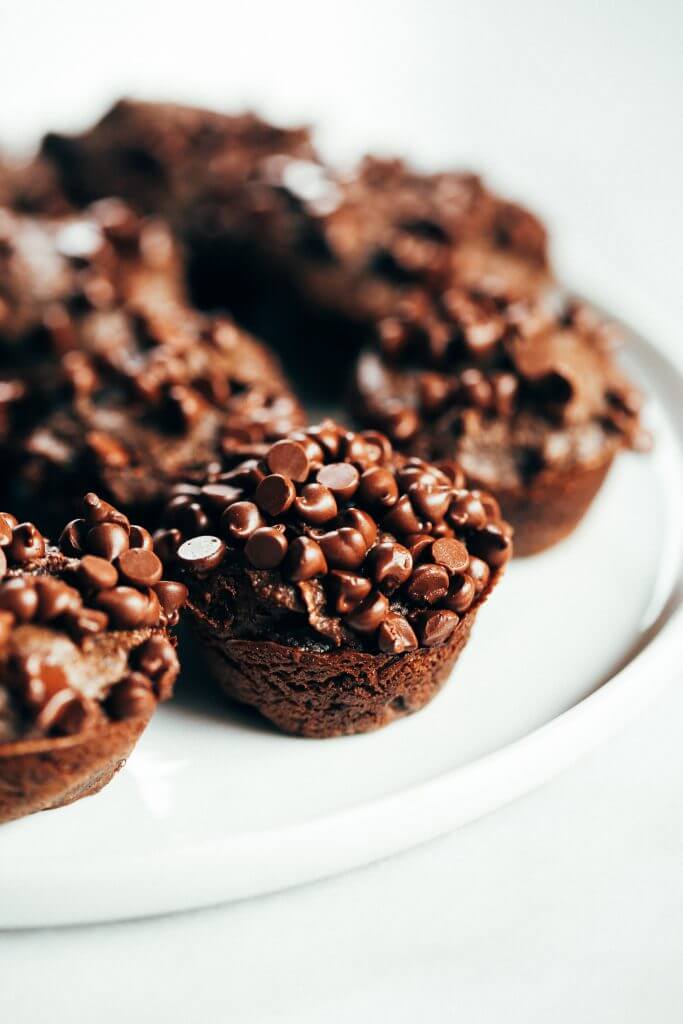 Preheat oven to 350F. Generously grease a mini muffin pan with coconut oil.

In a food processor blend all ingredients until smooth (except chocolate chips). Use a small ice-cream scoop and fill the muffin pan with batter, then sprinkle with mini chocolate chips (optional) and bake on 350F for 25-30 minutes until a toothpick when inserted to the middle of a muffin comes out clean.
Nutrition Facts

Avocado Chocolate Paleo Muffins

Amount Per Serving

Calories 139

Calories from Fat 90

% Daily Value*

Total Fat 10g 15%

Sodium 79mg 3%

Potassium 90mg 3%

Total Carbohydrates 12g 4%

Protein 3g 6%

* Percent Daily Values are based on a 2000 calorie diet.