Fudgy Avocado Sweet Potato Brownies
---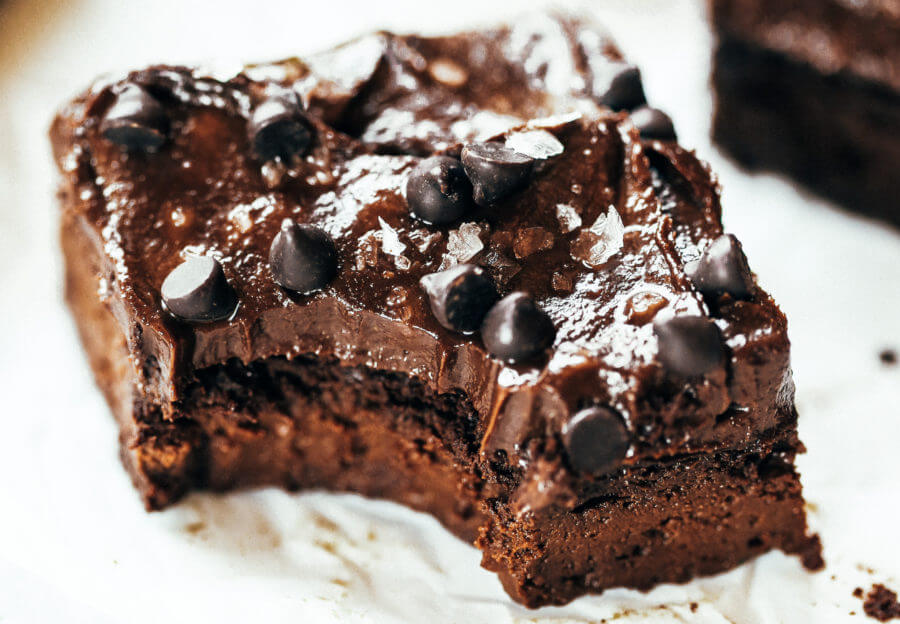 Best fudgy paleo brownies made with avocado and sweet potatoes! Easy flourless brownies with avocado buttercream frosting! Ultra-rich, veggie-packed, decadent, triple-chocolate, healthy brownies.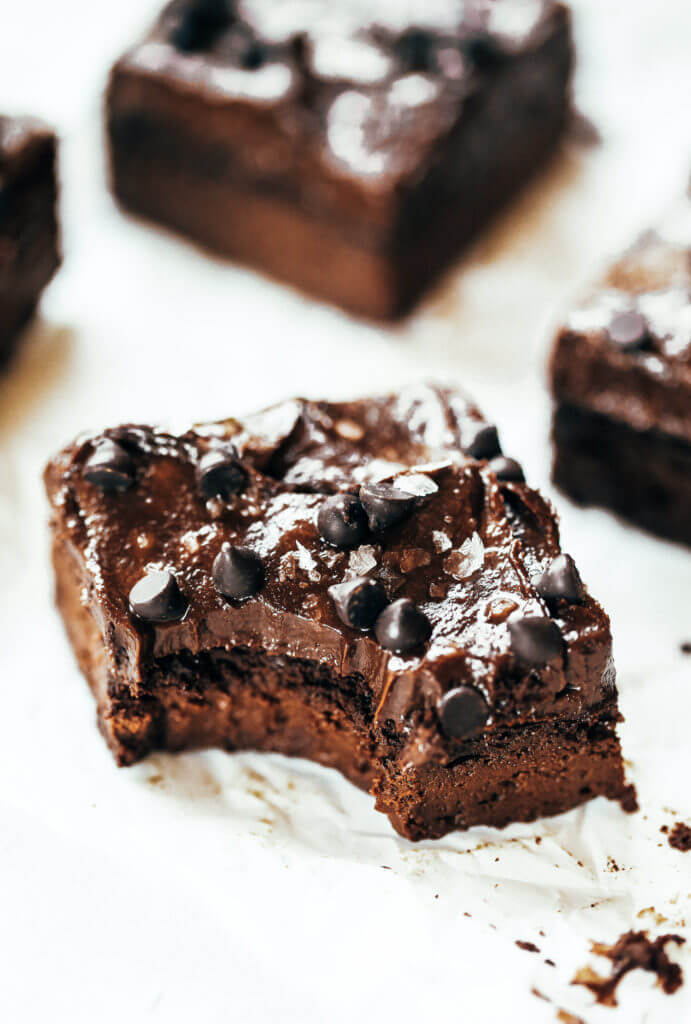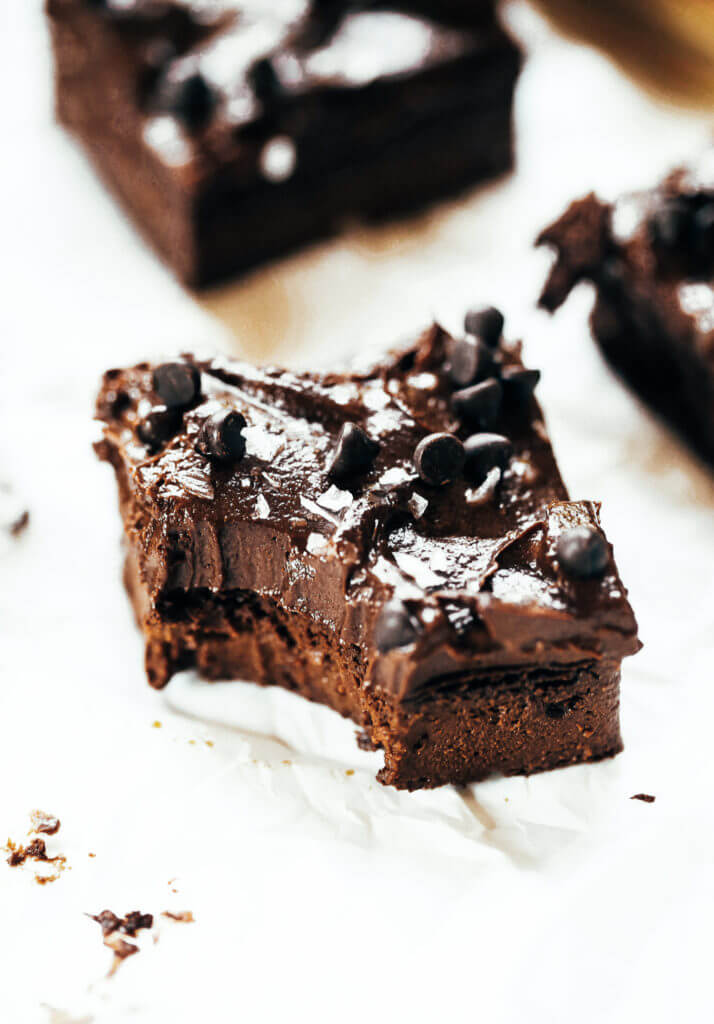 Can we just talk about the fact that there are three layers of chocolate going on here!!
And all of them are the most beautiful thing I've ever seen.
Get ready to meet the fudgy-mega-rich-wipe-that-drool-off-your-face avocado brownies with creamy avocado buttercream frosting.
Oh! And did I mention, there's more than just avocado in there?
These brownies are made without any flour, it's just sweet potatoes, avocado, and allllll the chocolate.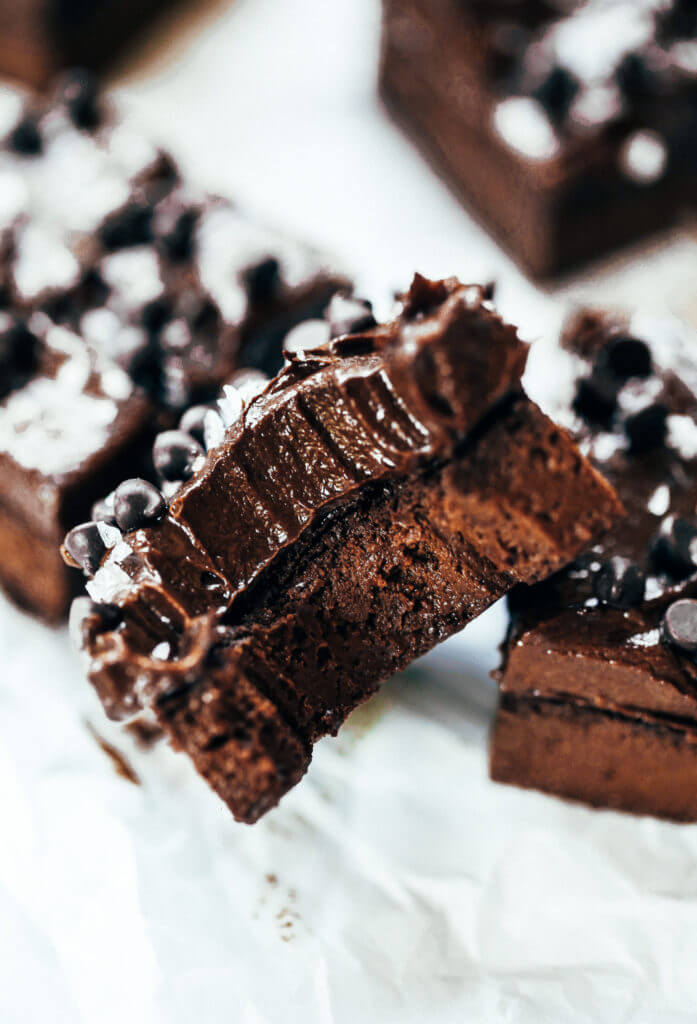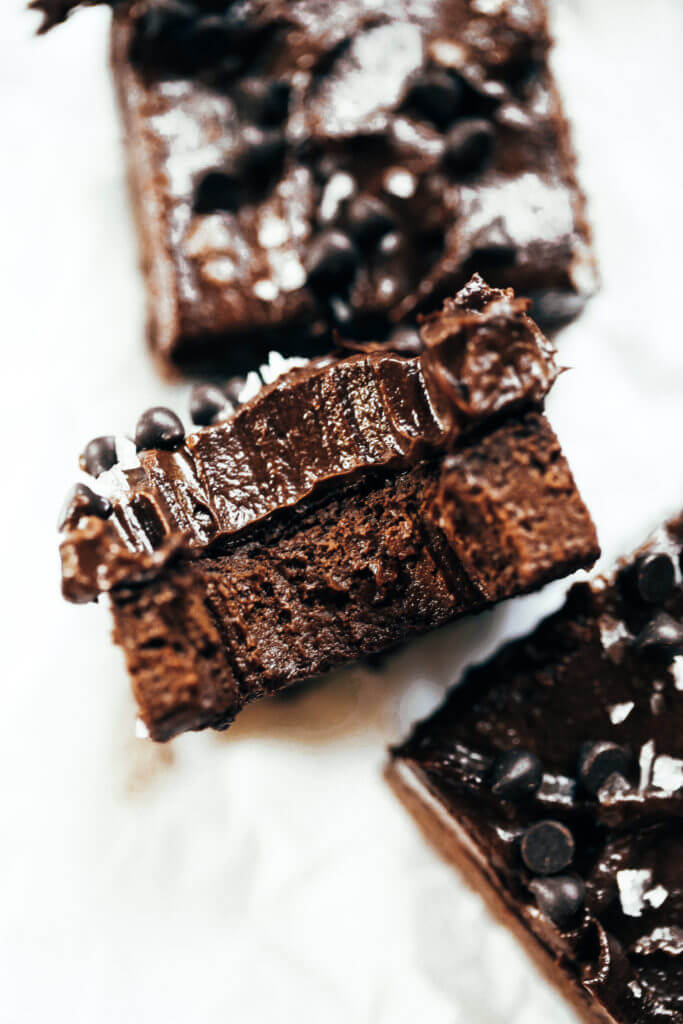 flourless brownie wonder
I didn't even know what I was missing out on until I took a bite of one of these brownies.
These just might be the best brownies I've ever had.
EVER.
And I'm not talking about the normal: leave you with a sugar buzz and a headache type brownies.
I'm talking about the ultra-rich, tastes-like-heaven, veggie-packed brownies that you will want to eat for breakfast, lunch, and dinner.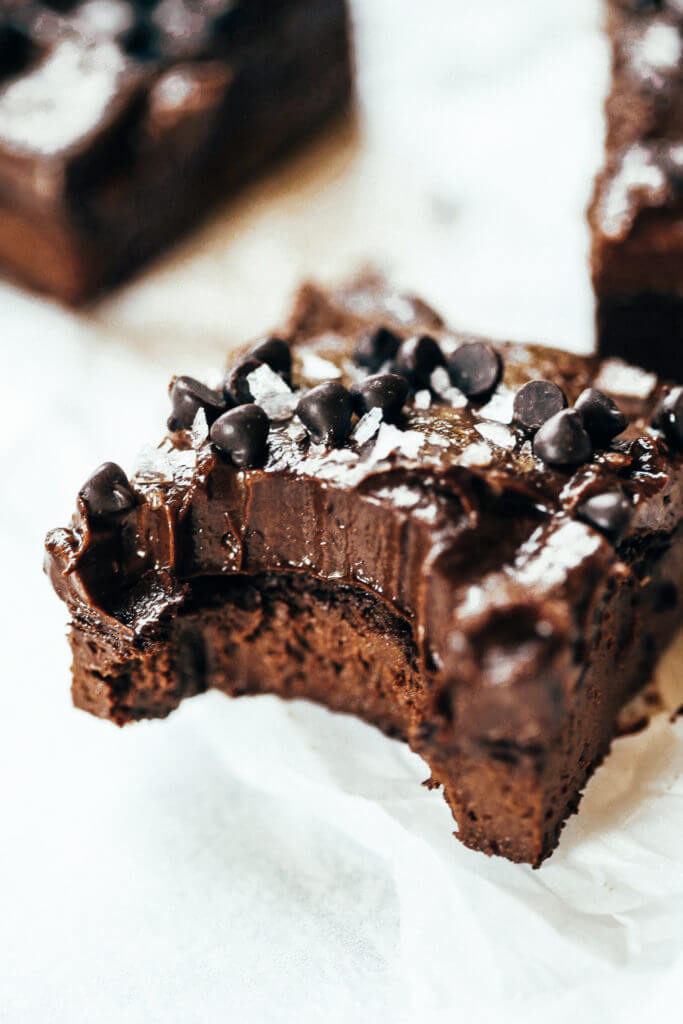 Bonus!
These brownies are even better out of the freezer, in my opinion.
Those layers of chocolate take on an extreme fudge likeness after being in the deep freeze.
I nearly mistook them for fudge's twin!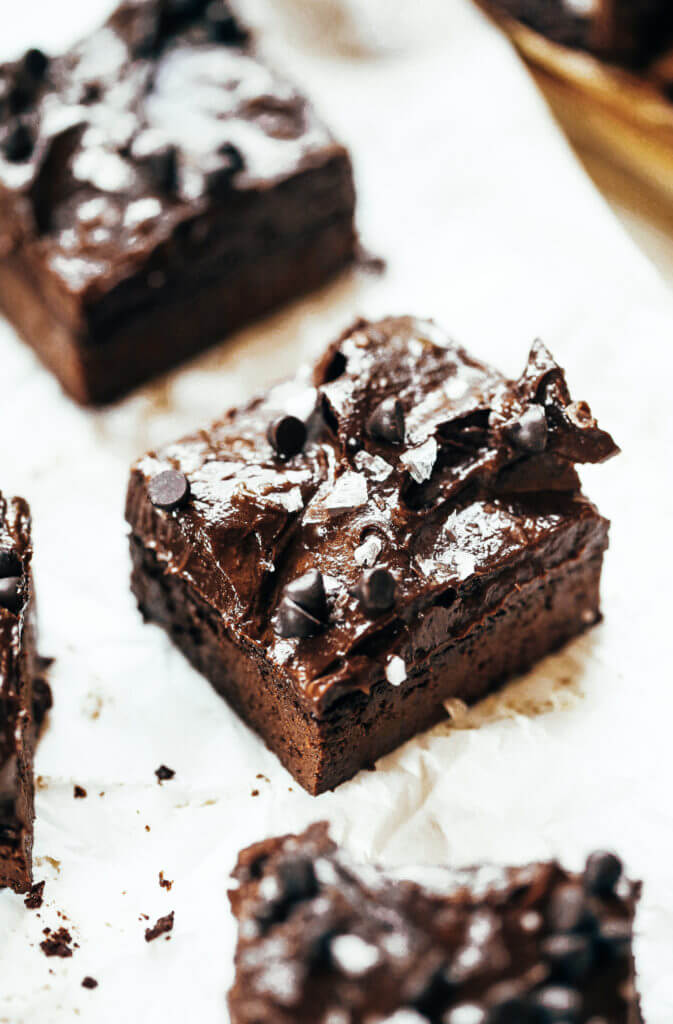 So, I was going to invite friends over to share in the goods with me, but after one bite…
I knew I was going to stash them in my freezer to take on this weeks camping trip.
Because this batch of brownies is going nowhere, except in my belly.
Sorry friends, I'll make you another batch next week.❤❤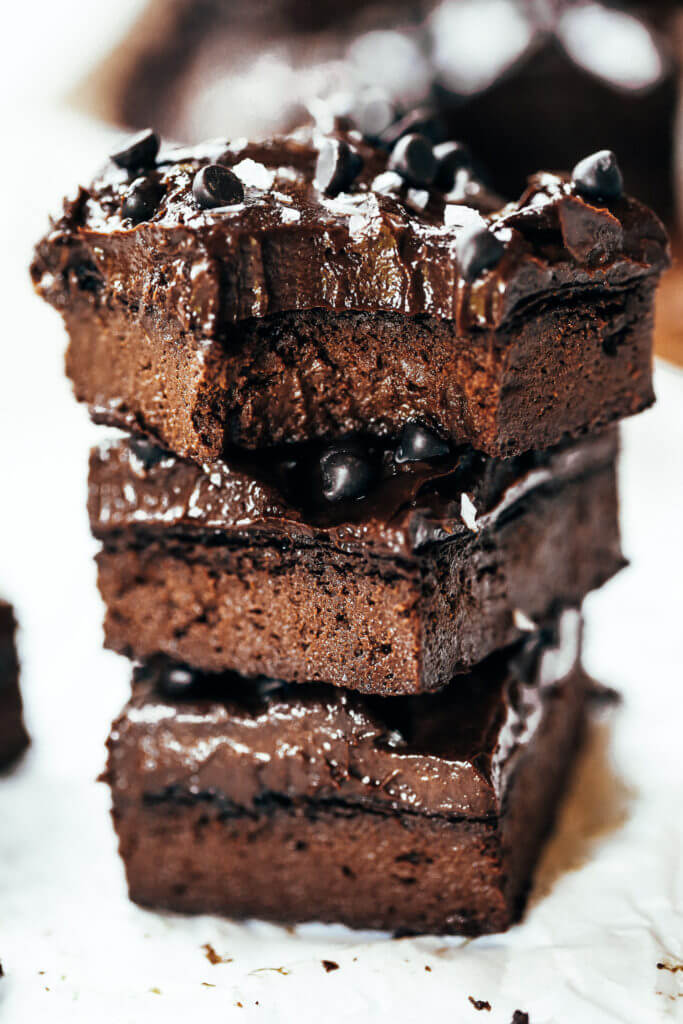 A few tips on making these brownies:
Use a food processor when mixing the batter and prepping the frosting. This is the one I use daily.
Store the leftover brownies in these reusable storage bags in the freezer.
Pro tip: make a double batch of the avocado buttercream and stash it in the freezer for finger dipping at snack time. You won't regret it! 🙂
Well, that's about it, I think you are ready to make the best avocado brownies of your life! Enjoy!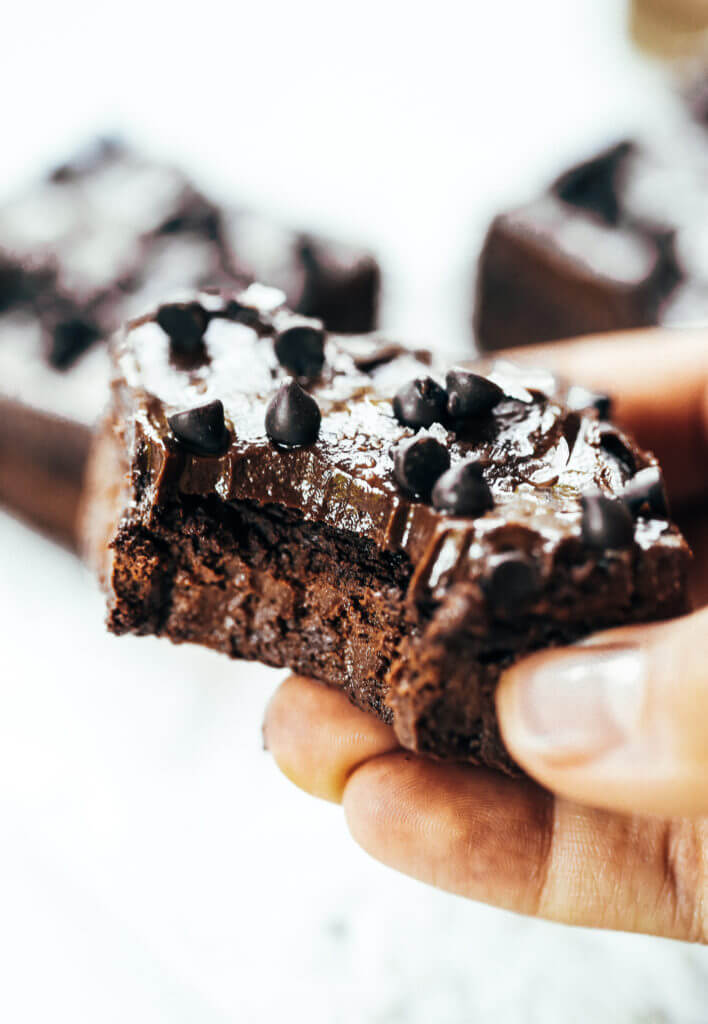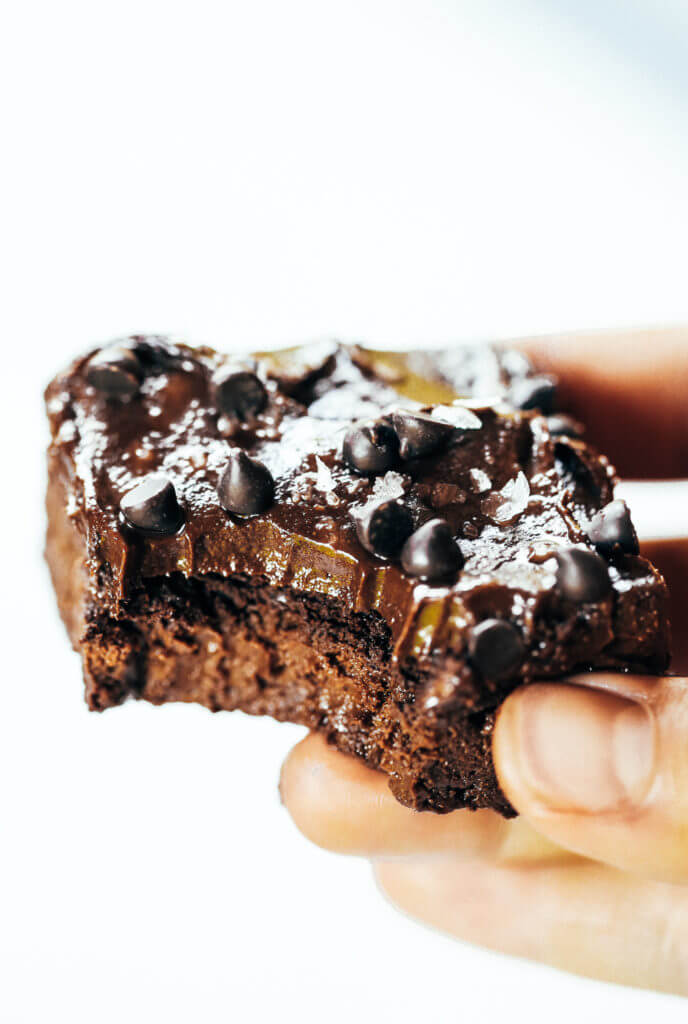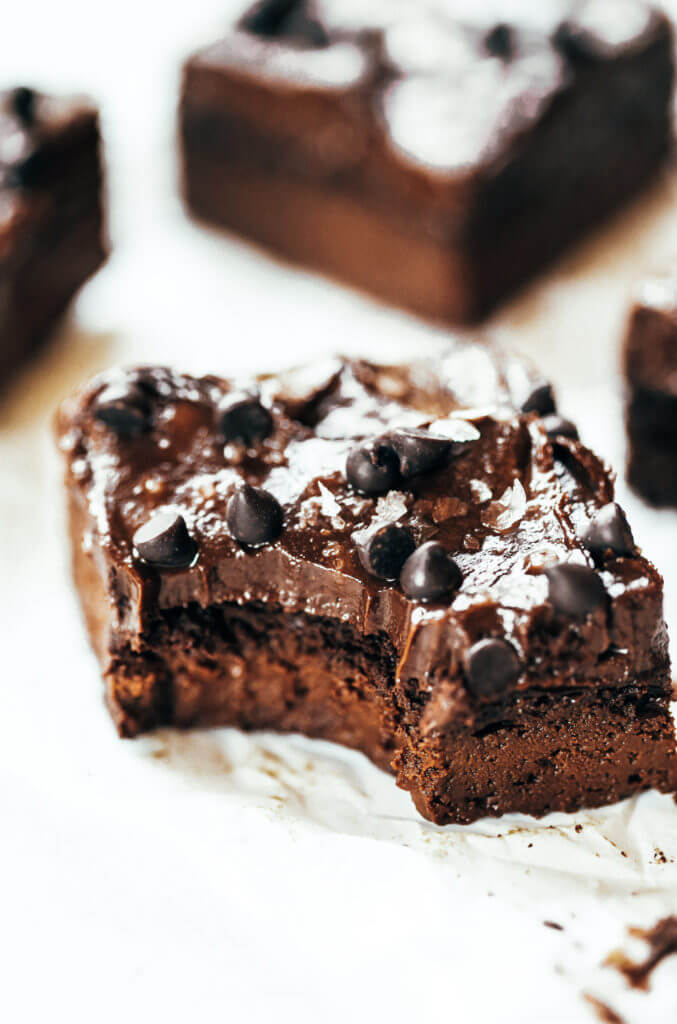 Make mashed sweet potato by steaming sweet potato chunks, then mashing in a food processor or by hand.
| | |
| --- | --- |
| Make mashed sweet potato by steaming sweet potato chunks, then mashing in a food processor or by hand. | |
Preheat oven to 350F. Line the bottom of a 8" by 8" baking dish with parchment paper.

Blend ingredients for frosting in a food processor until smooth, then chill in fridge or freezer until brownies are ready.

In a food processor combine ingredients for brownies until smooth. Spread batter into a 8" by 8" baking dish.

Bake on 350F for 40 minutes, then cool before frosting. Optional: top with mini chocolate chips. Side note: it's best to store these in the fridge or freezer- I like them frozen!
Nutrition Facts

Fudgy Avocado Sweet Potato Brownies

Amount Per Serving

Calories 175

Calories from Fat 63

% Daily Value*

Total Fat 7g 11%

Cholesterol 23mg 8%

Sodium 227mg 9%

Potassium 415mg 12%

Total Carbohydrates 24g 8%

Protein 5g 10%

* Percent Daily Values are based on a 2000 calorie diet.