Homemade Fudge
---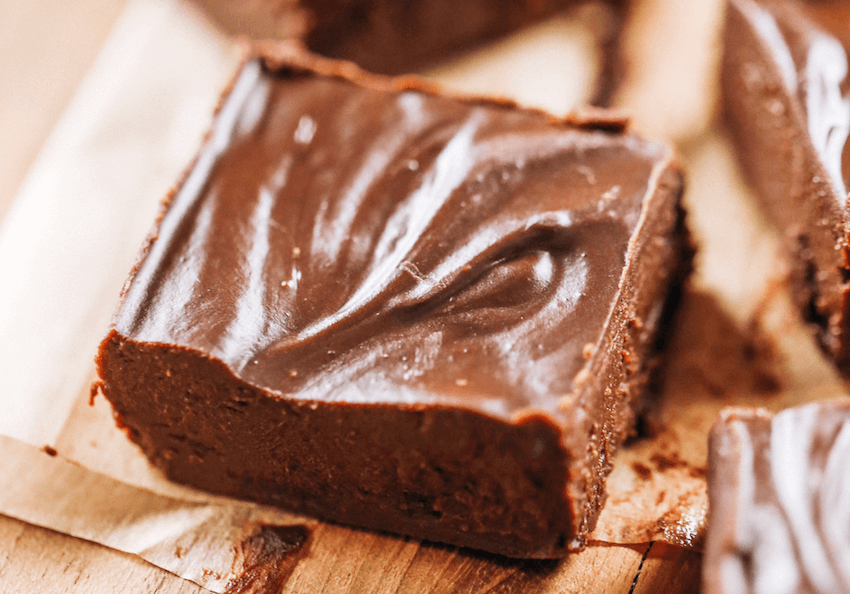 Easy homemade fudge recipe, made with just two ingredients! Melt in your mouth paleo fudge recipe anyone can make at home in their kitchen. Perfect freezer-friendly healthier candy option to have on hand.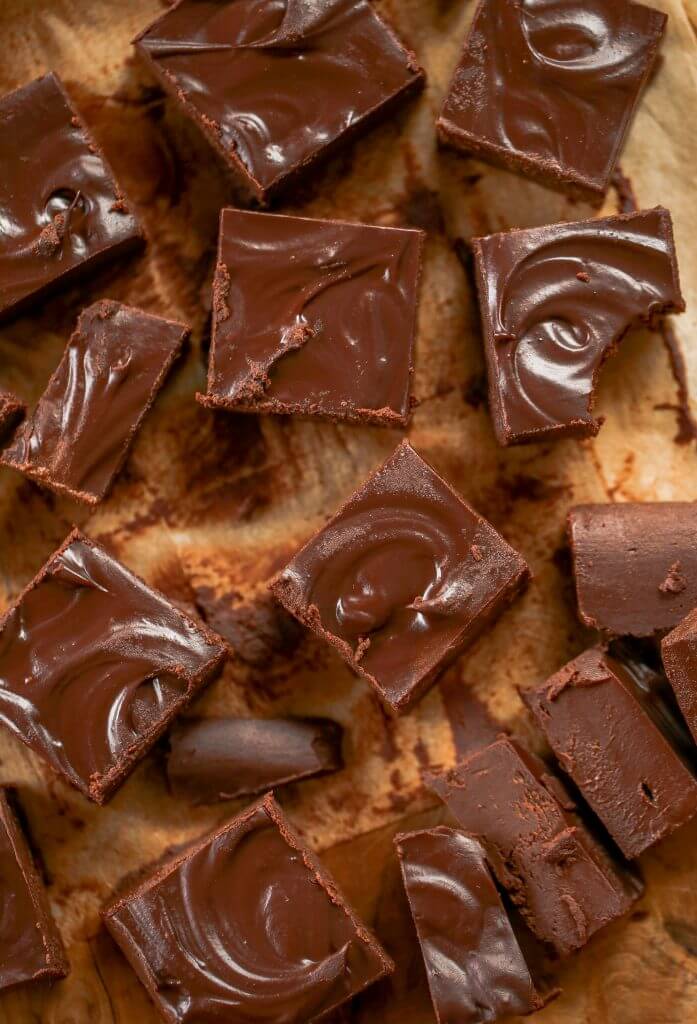 I spent the day in freezing cold weather, the biting cold sure works up an appetite for something chocolatey.
…But then again, pretty much everything I do in life works up my appetite for chocolate, who am I kidding?
So a chocolate boost was called for and this fudge hit the spot, serving as the perfect pick me up!
What I love about this fudge recipe:
2 ingredients= so so easy!
Healthier???
Dairy free… and has a paleo version too!
It can be stored in the freezer in a glasslock container for anytime of day snacking.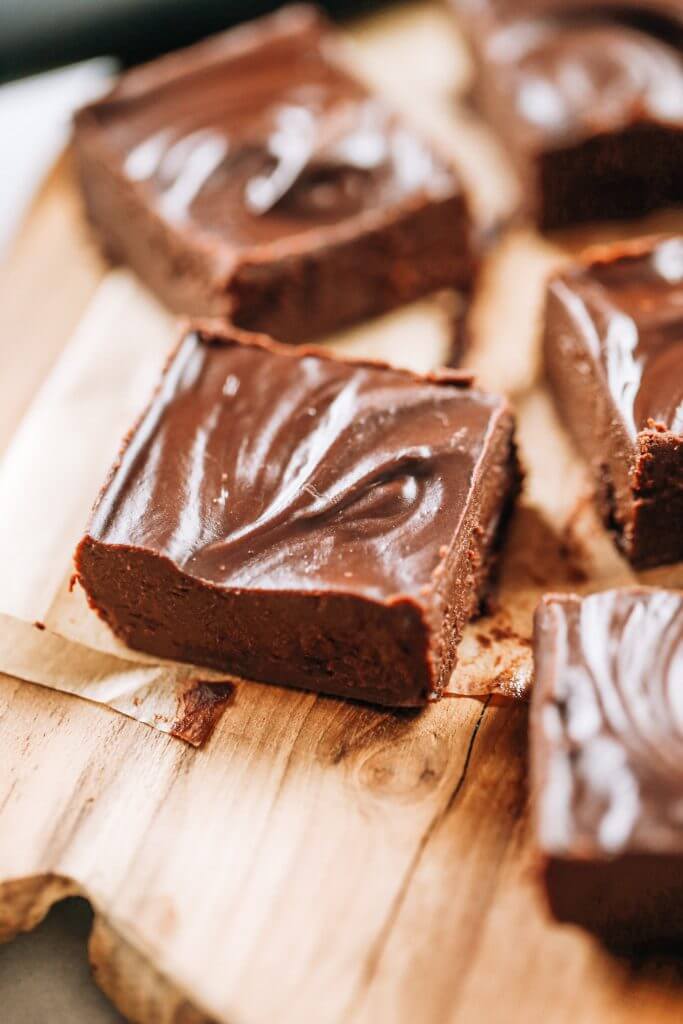 I've been in the chocolate mood all this week.
From the flourless chocolate cake I made last week, to leftover sweet potato brownies I have, ah um: had stashed in my freezer.
And of course, munching on chocolate chips here and there, because why not??
Chocolate for breakfast is aways my idea of a good balanced breakfast. 🙂
So this week, I kicked my morning off with these healthier chocolate donuts made with sweet potato- and no, they don't taste like sweet potatoes.
After one of those glazed donuts for Monday breakfast, I thought it was a good idea to have some fudge for Wednesday. 🙂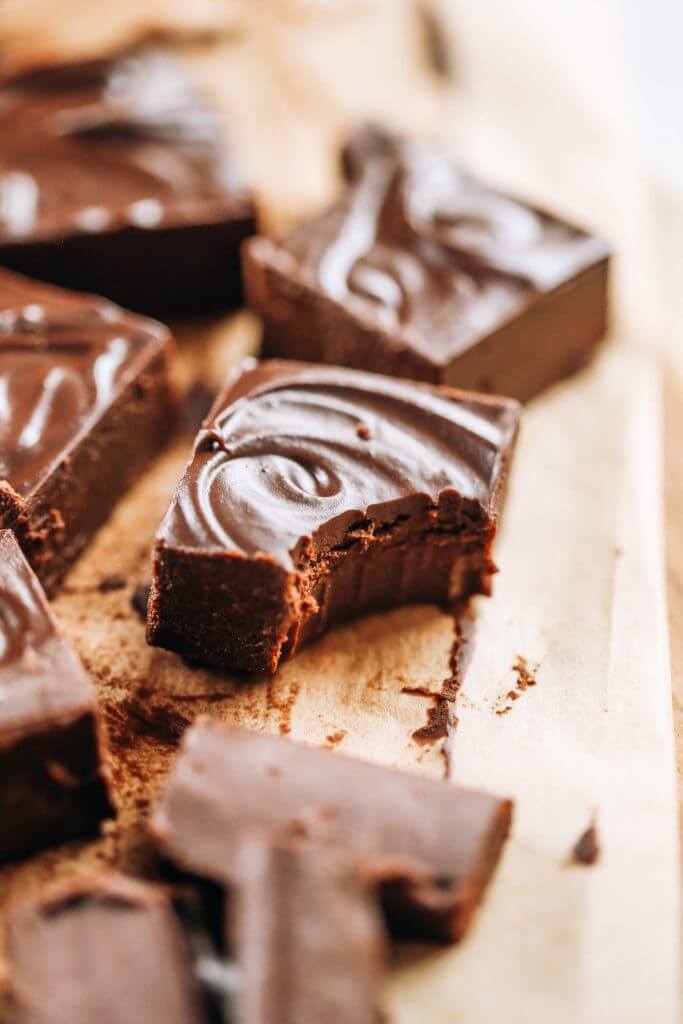 Homemade chocolate fudge recipe
A friendly warning to all you chocolate eaters out there:
The addiction is real, so you might have a hard time saying no to a second piece. 🙂
All good problems to have though, I promise.
The fudgey factor is real here and I'm so content letting this homemade candy melt away in my mouth.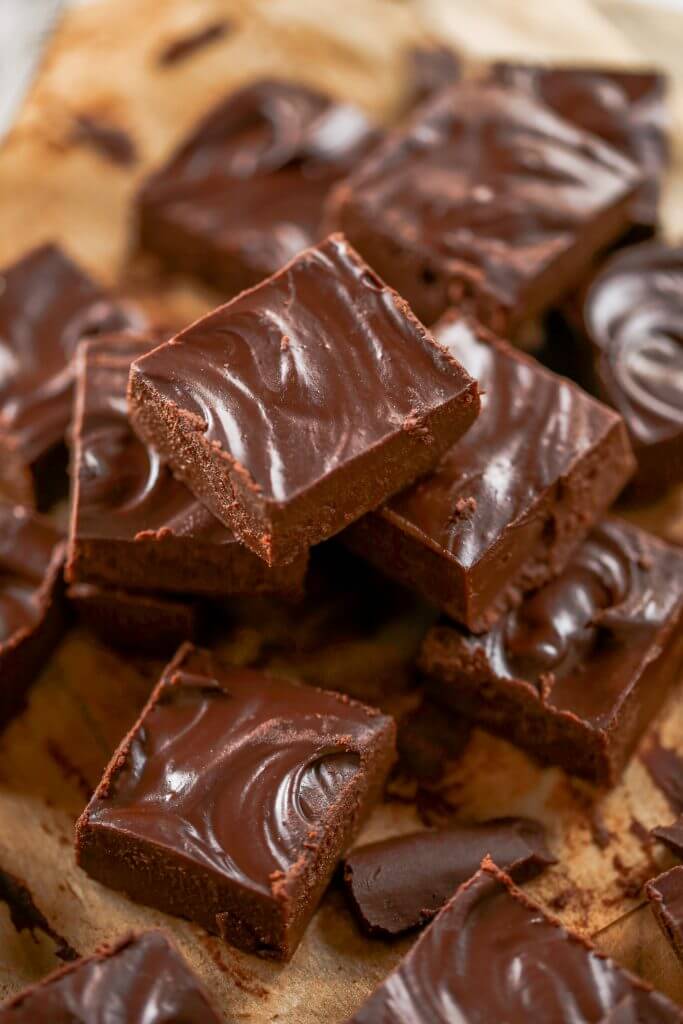 If you don't like chocolate, then you should probably leave now, because we are about to make some fudge…
Right???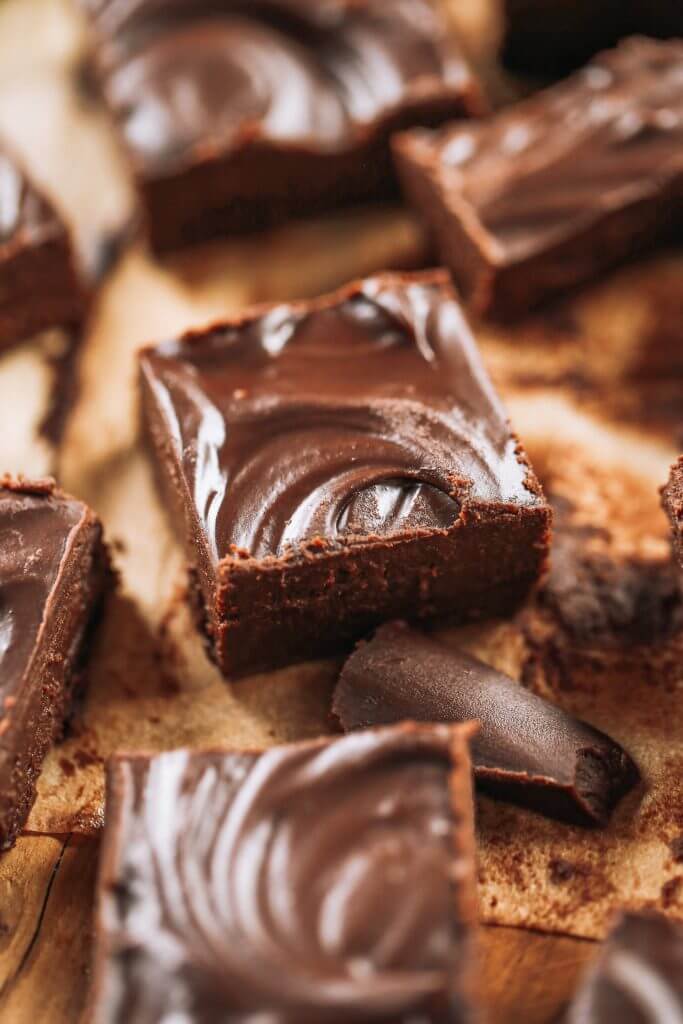 In a saucepan or double boiler, heat coconut milk until hot, but not boiling, then remove from heat and add chocolate chips and set for 30 seconds until melted.

Stir until the mixture is completely smooth, then pour into a 4" by 8" pan lined with parchment paper and cool in the freezer until solid (about 1 hour).

Slice into about 1" squares and serve or store in freezer.
Nutrition Facts

Homemade Fudge

Amount Per Serving

Calories 109

Calories from Fat 63

% Daily Value*

Total Fat 7g 11%

Sodium 2mg 0%

Total Carbohydrates 14g 5%

Protein 1g 2%

* Percent Daily Values are based on a 2000 calorie diet.