Blueberry Cream Pie
---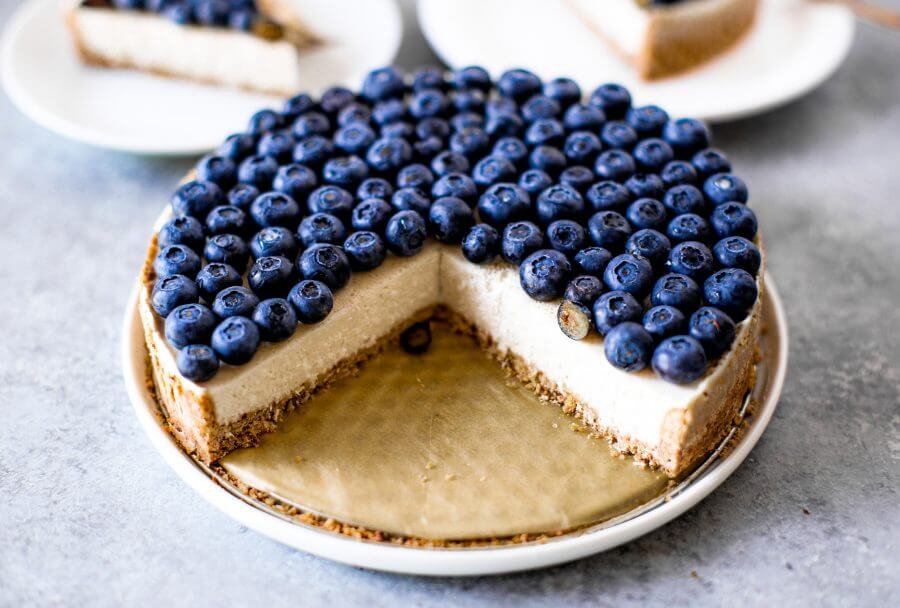 Blueberry creamy pie made with dairy-free coconut cream filling and homemade paleo coconut flour crust. Fresh and easy summer dessert topped with plenty of fresh blueberries! An easy paleo blueberry cream pie recipe.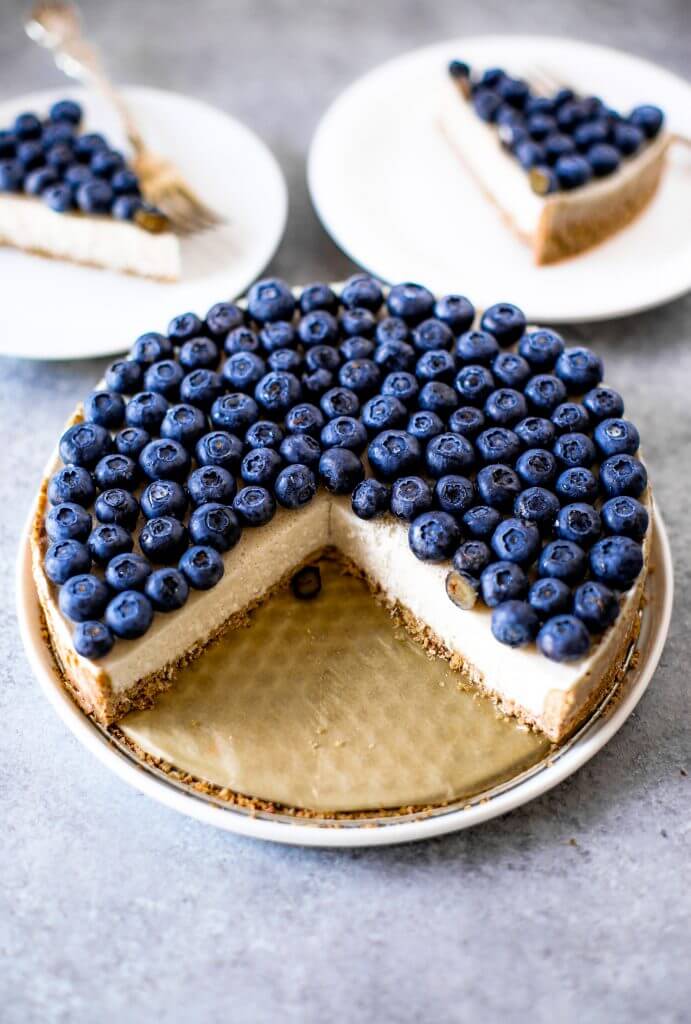 Well….
I had good intentions of publishing recipes I had filmed last week, but when I got on the plane, I accidentally instantly switched onto vacation mode.
Oh well, somebody has to do it. 🙂
There was no turning back.
I got caught up in the long walks in the sunshine and the views of rolling mountains and vineyards.
Plus, you can only imagine the boatloads of homemade gnocchi, pasta, and mind-blowing meatballs and red sauce that is involved in our family parties.
With a house filled with Italian family members who all love to cook, there was no shortage of homemade tiramisu and cannolis (eating it for daaaays, no problem!).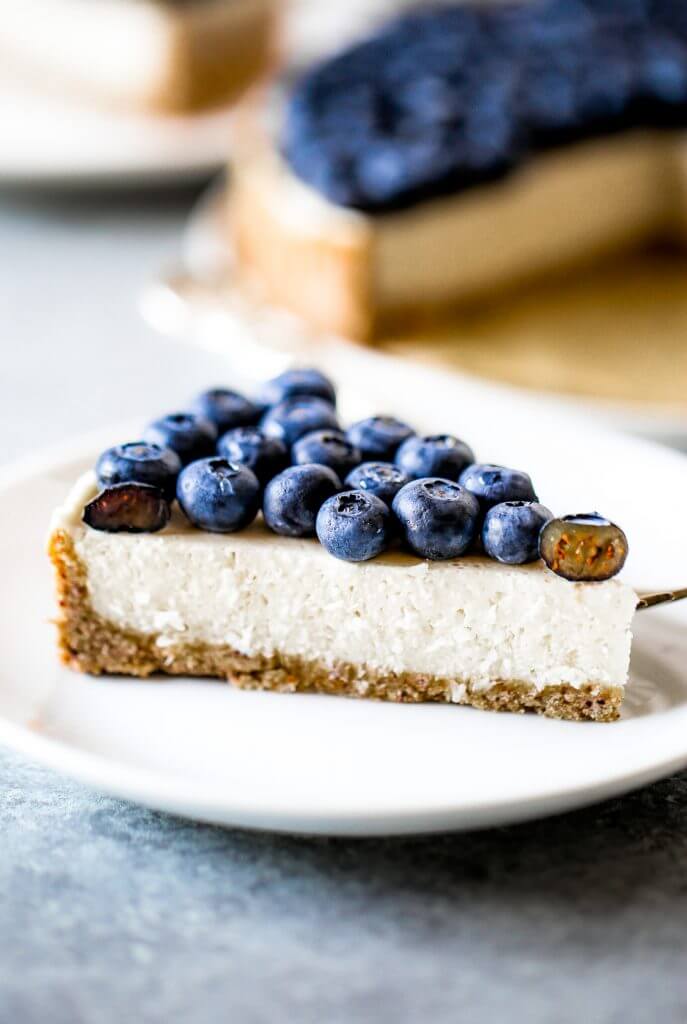 So, now I am clicking away in the airport, trying to get some recipes out before we board.
Better late then never, right?
I guess there is always room for blueberry pie- at least in my world.
Benefits of going home include: the blueberry cream pie waiting for me in the freezer and leftover paleo brownie cookies from last week that are calling my name!!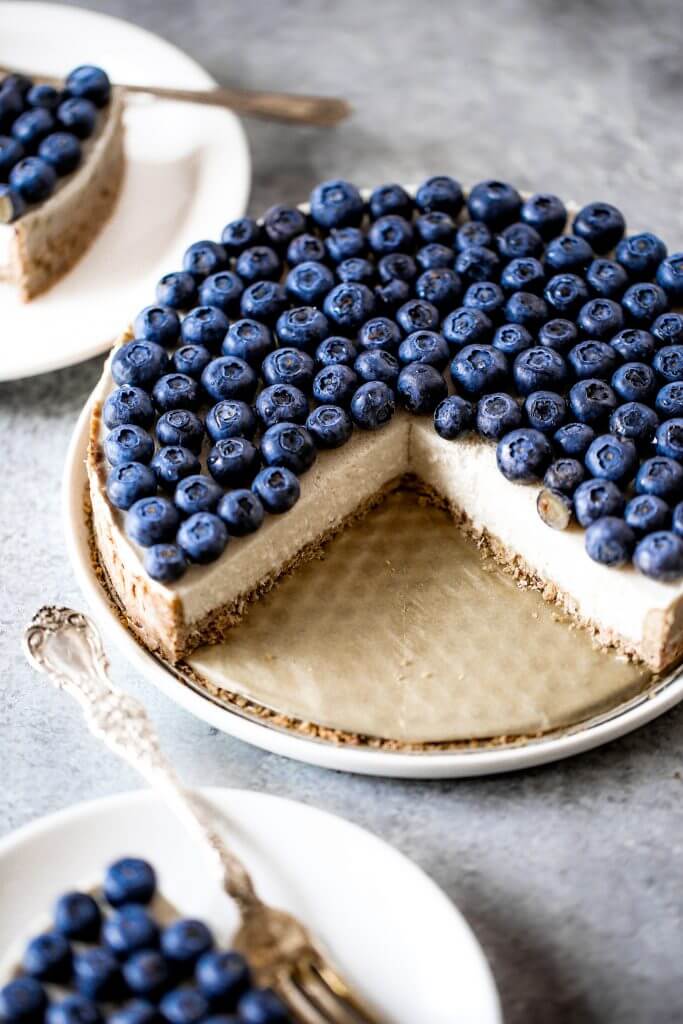 cream pie of all kinds
I love this pie, because it is so easy to make and it's a light a refreshing dessert, when you aren't in the chocolate mood.
Because there are only two dessert categories in my mind:
Chocolate.
And everything else.
Yes, chocolate is most definitely it's own category.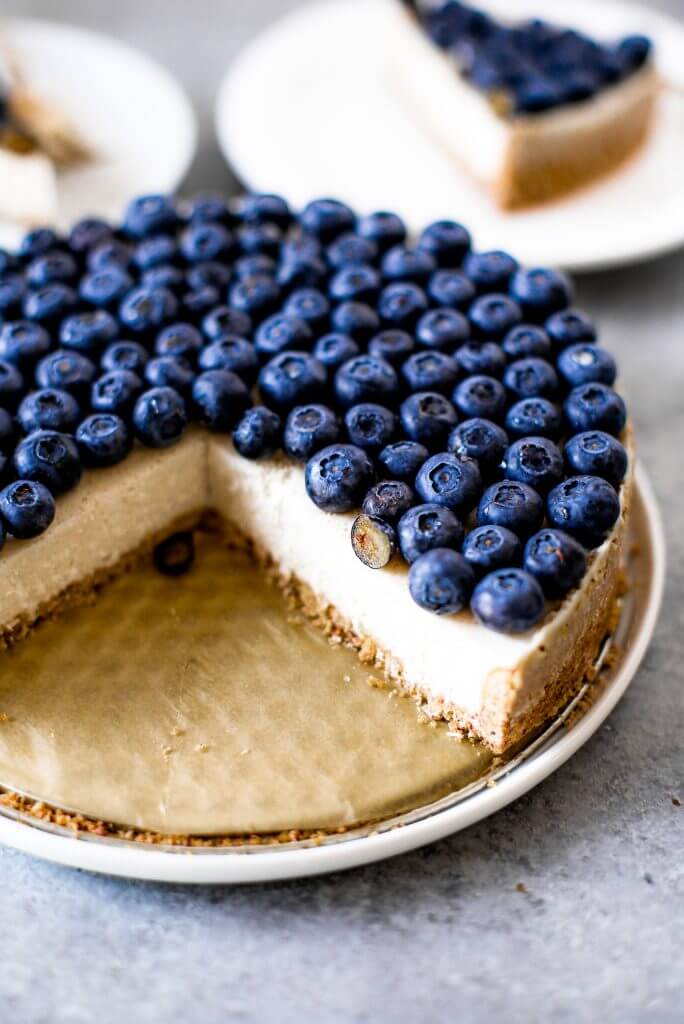 I adapted this filling recipe from one of my all-time favorite coconut cream pie recipes that somehow isn't published yet.
It's sandwiched with a layer of chocolate and I knew I had to make something similar, but with fruit.
It's the bomb!
So, I decided to put a spin on it and I'm liking the blueberry turn we took.
Enjoy!
Preheat oven to 350F. Line the bottom of a 8" pie or tart pan with parchment paper.

In a food processor, combine ingredients for crust until it pulses together and becomes a graham cracker crust consistency.

With your fingers or the bottom of a measuring cup, press crust into the bottom and halfway up the sides of pie pan.

Bake crust on 350F for about 15 minutes until golden, then cool before adding filling.

In a saucepan whisk together all ingredients (except coconut shreds) for filling. Heat on stove until simmers and becomes smooth. Use an immersion blender or transfer to a regular blender to puree until completely smooth of any gelatin clumps. Then stir in coconut flakes.

Pour filling over crust and chill in freezer for about 30-60 minutes or until reaches desired consistency.

Once pie is chilled, top with fresh blueberries and serve. Optional: drizzle lightly with honey or top with ice-cream.
Nutrition Facts

Blueberry Cream Pie

Amount Per Serving

Calories 290

Calories from Fat 117

% Daily Value*

Total Fat 13g 20%

Polyunsaturated Fat 0.01g

Sodium 164mg 7%

Potassium 171mg 5%

Total Carbohydrates 40g 13%

Protein 5g 10%

* Percent Daily Values are based on a 2000 calorie diet.