Carrot Muffins
---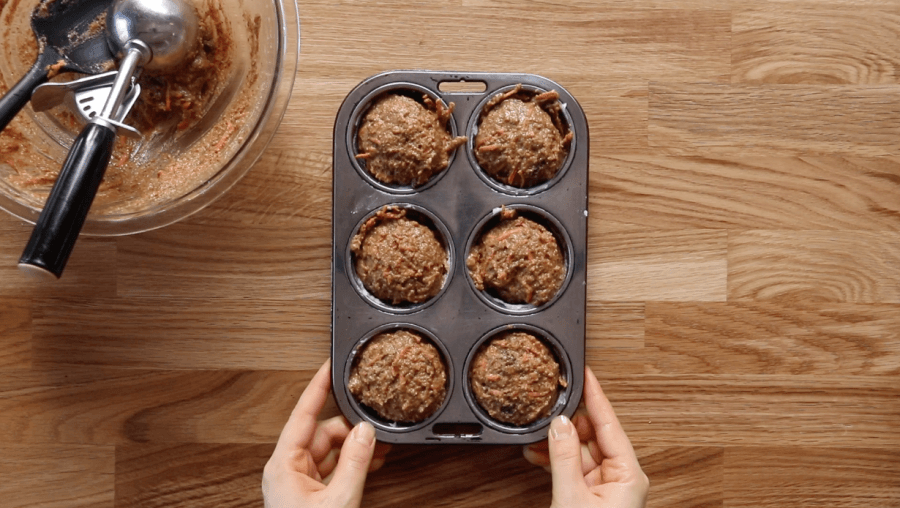 Light and healthy carrot muffins made with almond flour. Oil-free paleo muffin recipe, packed with protein and lots of yummy orange zest flavor and spices! This easy gluten-free muffin recipe is an easy family breakfast served with a side of bacon… or not.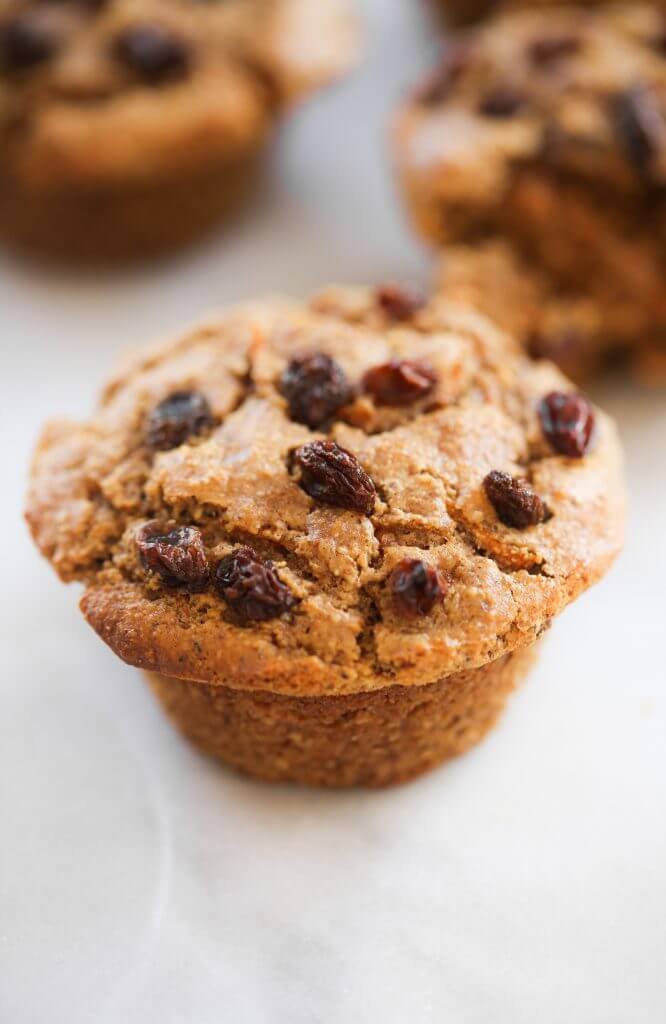 Who else cannot believe that spring is almost here?
Never mind the three feet of powder outside the front door, I'm tuning into the birds and looking up for blue sky!
I'm ready for the sunshine and warmer weather- no more of this 14 degree stuff; it totally freezes my nose and toes.
In the mood for spring, so I'm kicking of the March themed recipes with some carrot muffin action.
All that's required for this recipe is some almond products, coconut sugar, and of course all the spices, raisins, and carrots. 🙂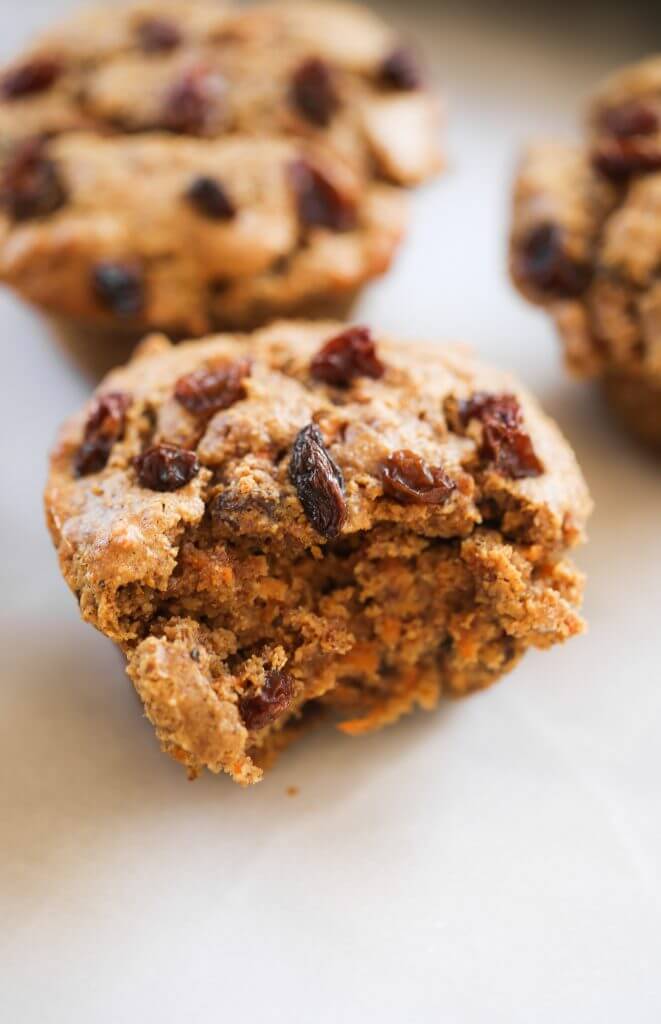 I'm loving the oil-free muffin turn out with these healthy carrot muffins.
I decided to skip the coconut oil and dive right into the almond butter.
The result is a soft and light muffin that packs in plenty of flavor.
I went a little crazy with the orange zest, and it was the right decision!!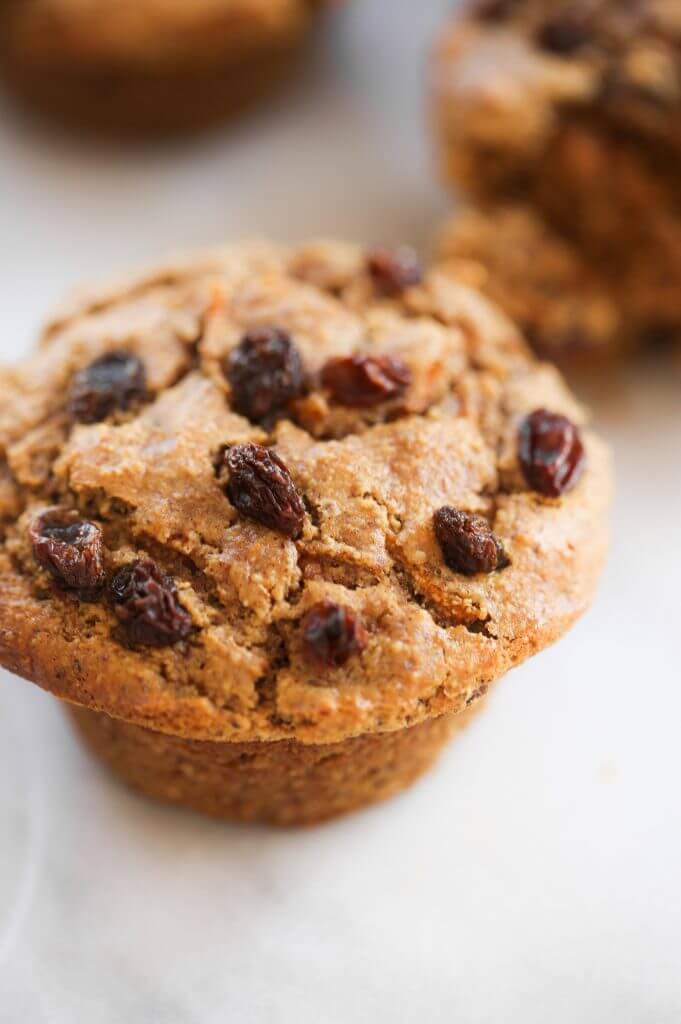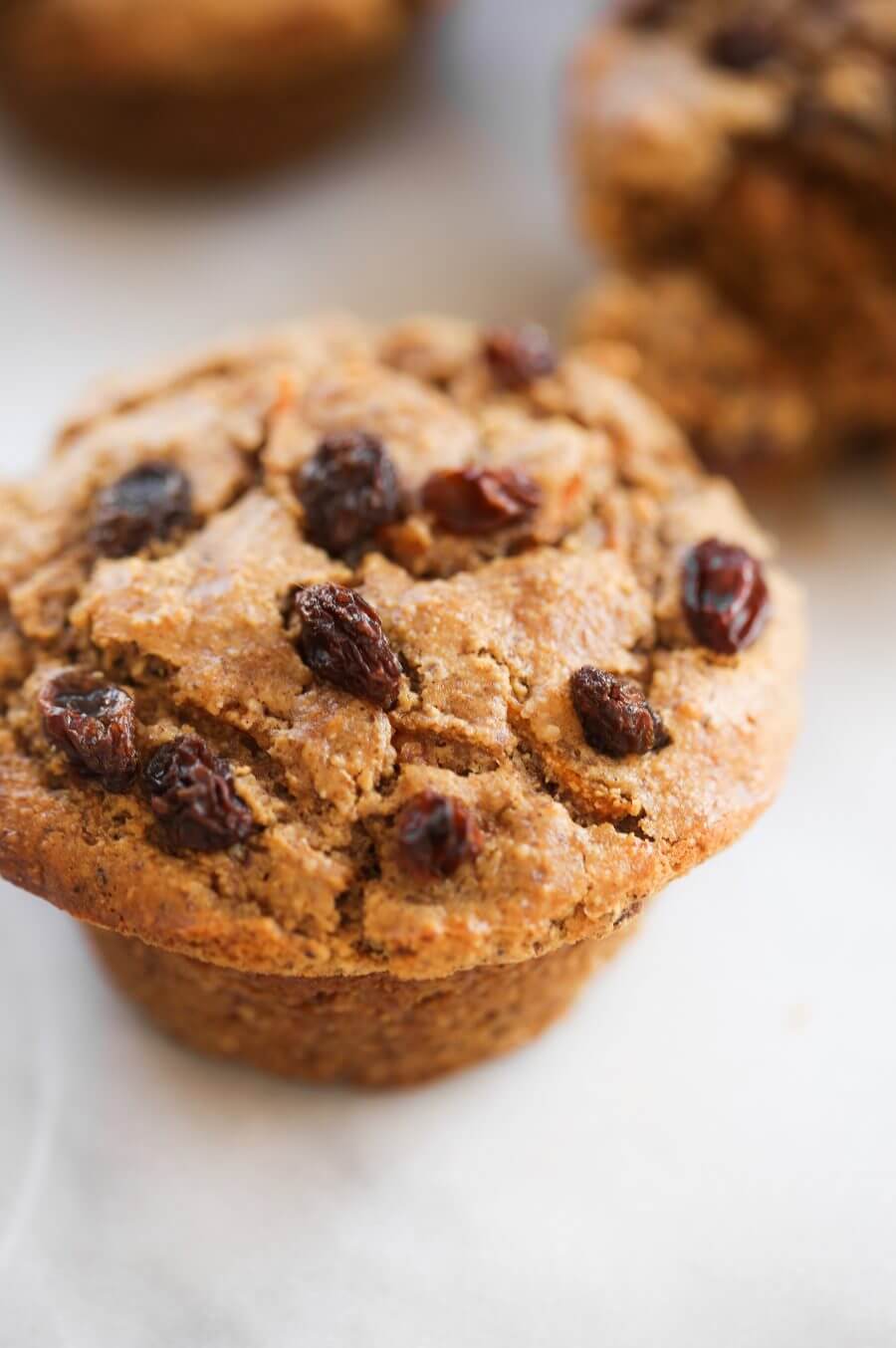 If you're a muffin fan like me, then these healthy paleo muffins are going to fit right into your meal prep and make the morning routine a lot easier!
My go-to storage decision is always these reusable Stasher bags, because they are freezer friendly and retain freshness like a pro.
I get mine on amazon (click here)… also, not sponsored, just sharing the love!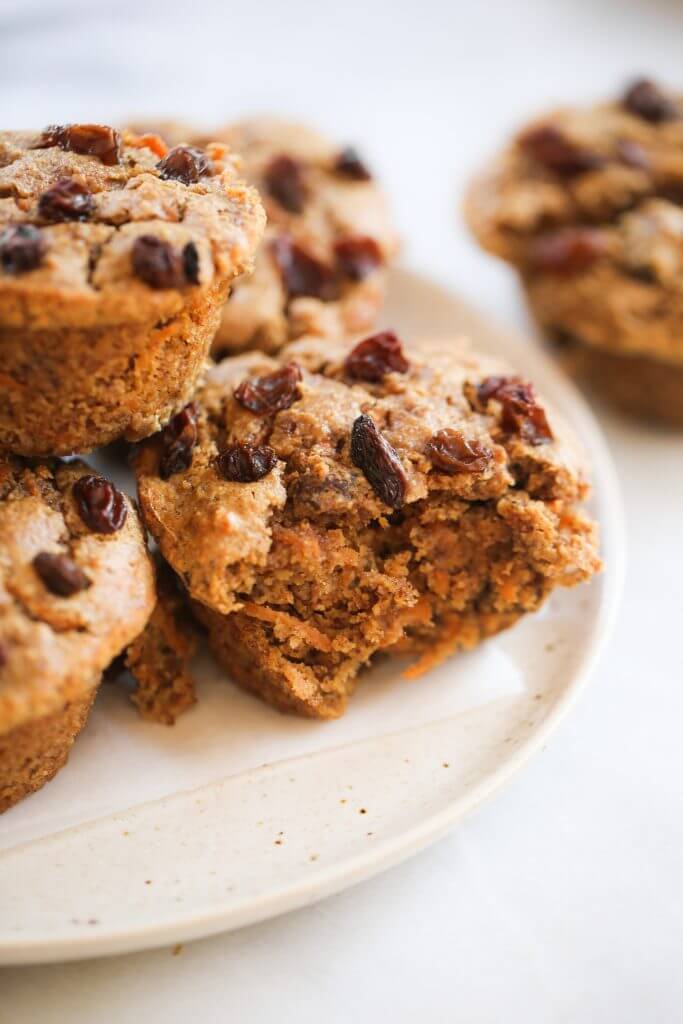 all about carrot muffins
So about these muffins…
We have a light and moist interior design with pockets of plenty of juicy raisins…
…and a warming hint of orange zest to wrap everything together.
I wanted to switch things up a bit, so you don't get sick and tired or board of all the sweet potato based recipes around here.
So, I decided to make this recipe with a base of almond flour for a much needed change.
Although, I don't think I could ever get sick of sweet potato recipes myself, I'll do it for everyone else sanity. 🙂
It's something you are gonna want to get in on. 🙂
I made these for my family this week, and we all enjoyed a little turkey bacon and muffins to kick off our morning!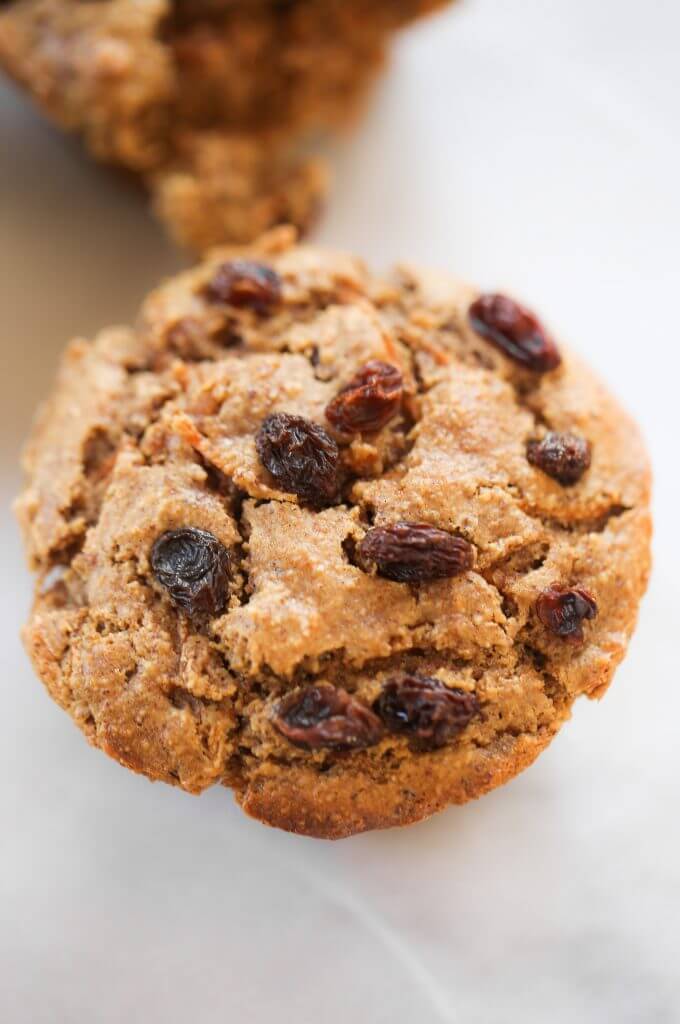 Preheat oven to 350F and generously grease a muffin pan with coconut oil.

In a bowl combine all ingredients until smooth (except carrots and raisins), then stir in grated carrots and raisins.

Use a large ice-cream scoop (about 1/2 cup) to fill muffin pan with batter, then bake on 350F for about 25 minutes until golden or until a toothpick when inserted into the center of a muffin comes out clean.
Nutrition Facts

Carrot Muffins

Amount Per Serving

Calories 328

Calories from Fat 162

% Daily Value*

Total Fat 18g 28%

Monounsaturated Fat 0.02g

Sodium 268mg 11%

Potassium 123mg 4%

Total Carbohydrates 36g 12%

Protein 9g 18%

* Percent Daily Values are based on a 2000 calorie diet.