---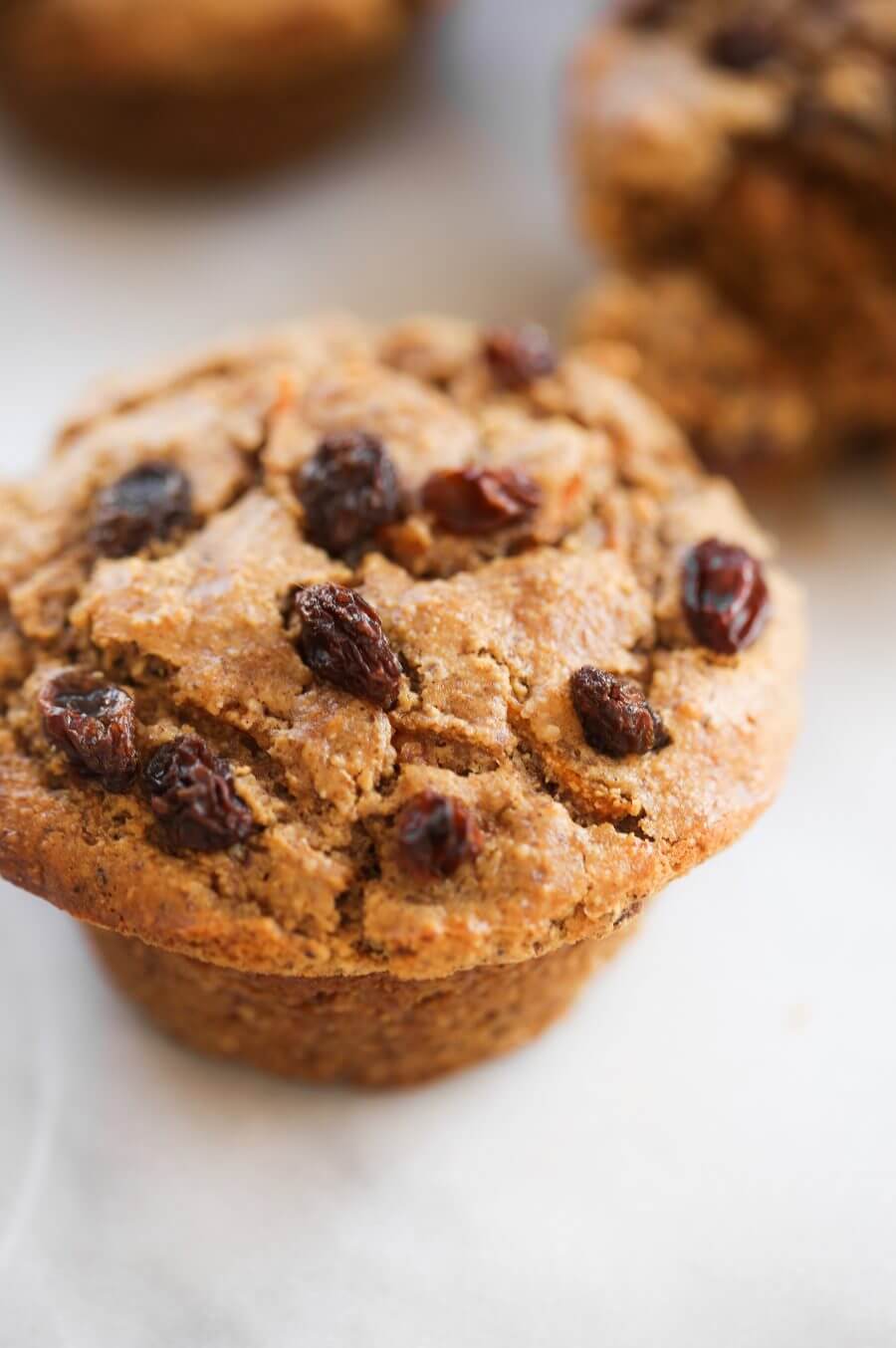 Light and healthy carrot muffins made with almond flour. Oil-free paleo muffin recipe, packed with protein and lots of yummy orange zest flavor and spices! This easy gluten-free muffin recipe is an easy family breakfast served with a side of bacon… or not. 

Print Recipe Healthy Almond Flour Carrot Muffins Light and healthy carrot muffins made with almond flour. Oil-free paleo muffin recipe, packed with protein and lots of yummy orange zest flavor and spices! This easy gluten-free muffin recipe is an easy family breakfast served with a side of bacon... or not.  Ingredients Info Cook Time 25 minutes Prep Time 8 minutes Servings muffins MetricUS Imperial Course Bread, Main Dish Votes: 1
Rating: 5
You: Rate this recipe! Info Cook Time 25 minutes Prep Time 8 minutes Servings muffins MetricUS Imperial Course Bread, Main Dish Votes: 1
Rating: 5
You: Rate this recipe! Ingredients Instructions
Preheat oven to 350F and generously grease a muffin pan with coconut oil.
In a bowl combine all ingredients until smooth (except carrots and raisins), then stir in grated carrots and raisins.
Use a large ice-cream scoop (about 1/2 cup) to fill muffin pan with batter, then bake on 350F for about 25 minutes until golden or until a toothpick when inserted into the center of a muffin comes out clean.
Nutrition Facts Healthy Almond Flour Carrot Muffins Amount Per Serving Calories 328 Calories from Fat 162 % Daily Value* Total Fat 18g 28% Saturated Fat 2g 10% Polyunsaturated Fat 0.1g Monounsaturated Fat 0.02g Sodium 268mg 11% Potassium 123mg 4% Total Carbohydrates 36g 12% Dietary Fiber 7g 28% Sugars 23g Protein 9g 18% Vitamin A 114% Vitamin C 3% Calcium 16% Iron 8% * Percent Daily Values are based on a 2000 calorie diet.
Read more