2 Minute Dairy Free Yogurt Recipe
---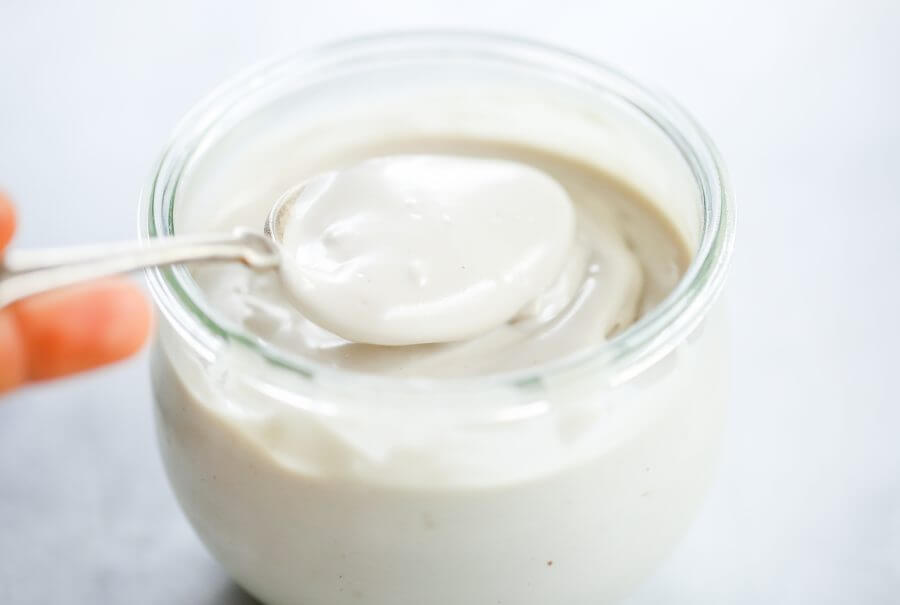 2 minute dairy free yogurt recipe. Healthy cashew yogurt ready in just minutes! This creamy paleo yogurt is perfect served for breakfast with fruit. Made with just three ingredients- and one of them is water. 🙂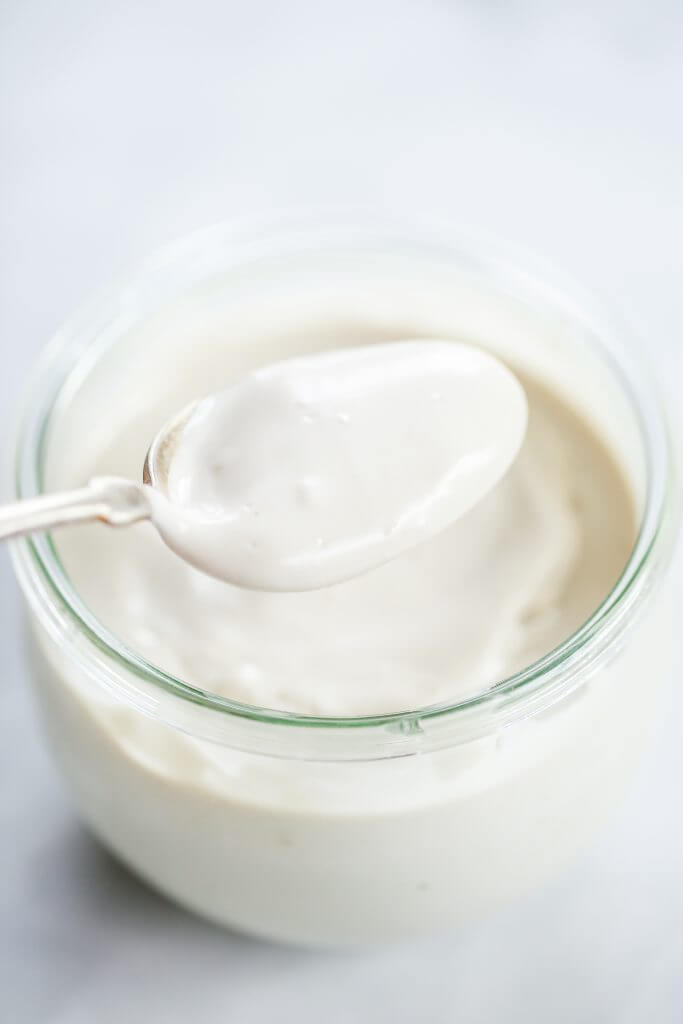 That moment when you NEED yogurt, but don't want to drive to town and don't want to wait forever for it to get all… you know, yogurt-y.
My thoughts exactly.
This creamy cashew yogurt is made with three ingredients you probably already have in your pantry- and one of them is water!!
…Does water even count as an ingredient?
Eh, who care!
I'm just here for all the yogurt. 🙂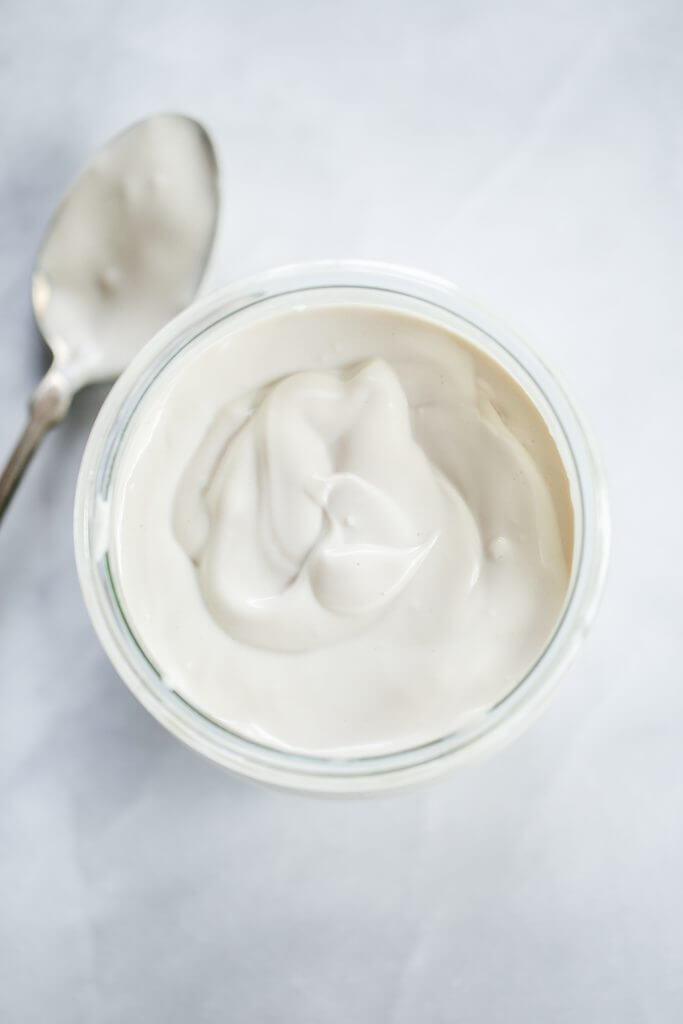 Yes, I know this yogurt doesn't have any actual probiotics.
So, it's not technically legal-yogurt like you see in chilled aisle in the grocery stores.
But who cares about legal yogurt when you can have instant dairy-free yogurt!
It looks like yogurt, kinda taste like yogurt, and it's creamy like yogurt, so I'm happy.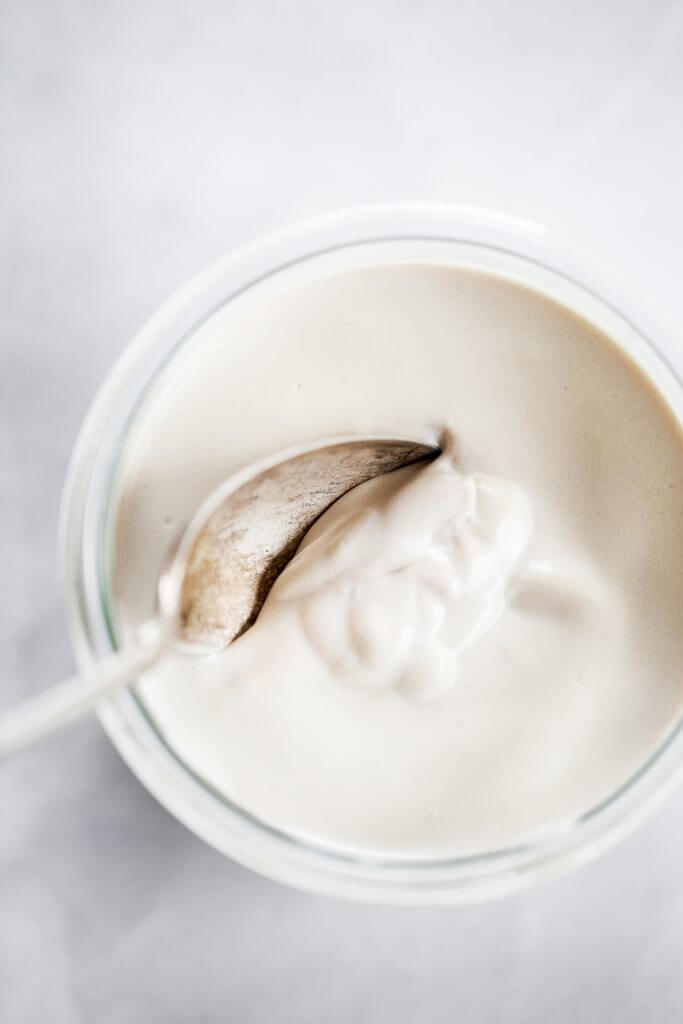 We are going all-out-fruity over here with some bananas to finish off this creamy breakfast dish.
You can pick any toppings your heart desires or go basic with some granola, which would be fabulous!
The great part about this recipe is: if you want to make this traditional yogurt, you can add probiotics and let it ferment and get all like, yogurt-y. 🙂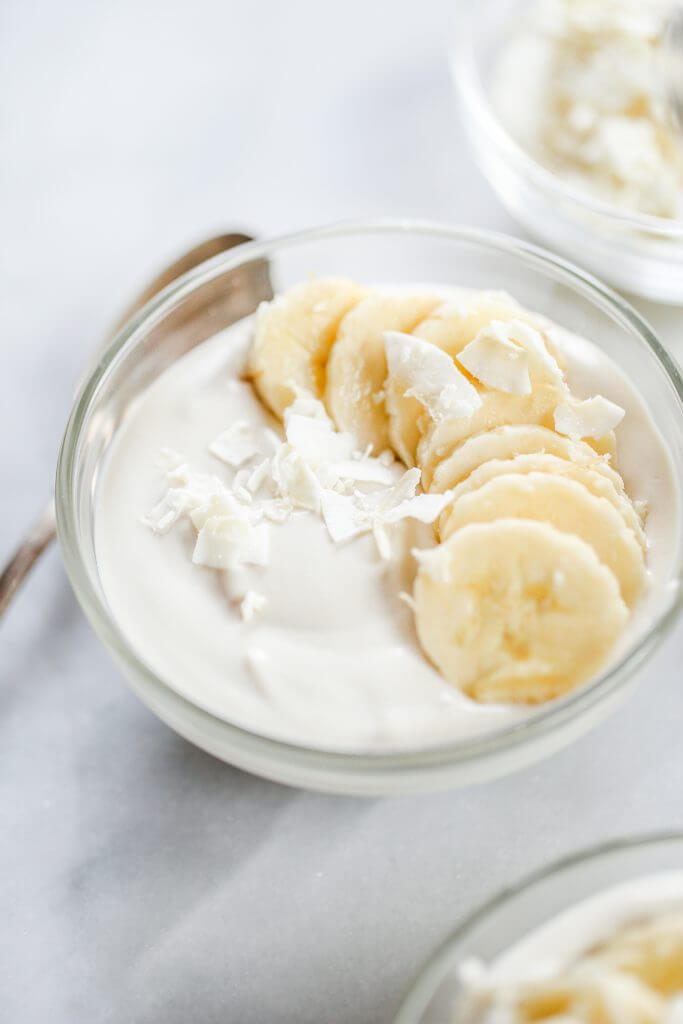 2 minute yogurt
I feel like I'm the fast food of health food bloggers.
I like food, but I don't have the patience of a gourmet chef.
So with me, it's always: how can I make this recipe easier, faster, and healthier- my thought process always.
I've tried making yogurt before and let's be real- I kept checking in on it and checking in on it… and it just didn't go over well.
So, in my attempt to come up with a more approachable take on homemade yogurt, I went with the make-it-in-a-blender-instantly-version.
Not made about it. AT ALL.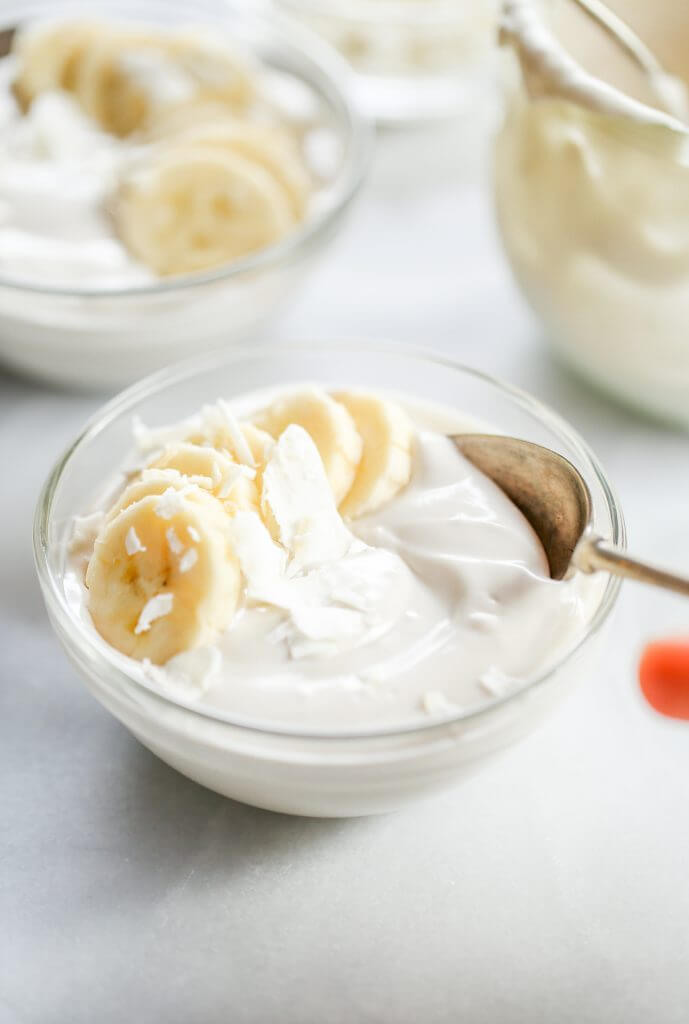 The texture of this homemade yogurt is spot on!
It's so creamy, you're gonna want to take a swim. 🙂
I suggest storing this recipe in the fridge for about 4-6 days.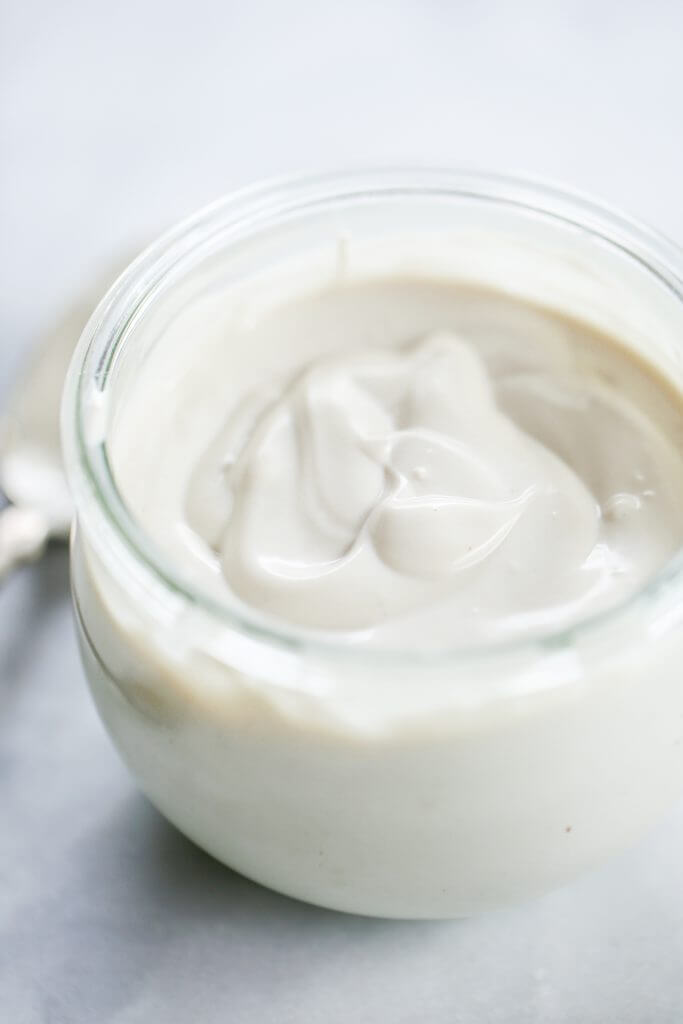 What I love about this recipe:
No fancy equipment needed!
Zero waiting around
No mess, no fuss.
Creamy factor!!!
Dairy free. 🙂
CASHEWS!
….Shall I go on?
P.S. these are the cute jars I love to store my yogurt in.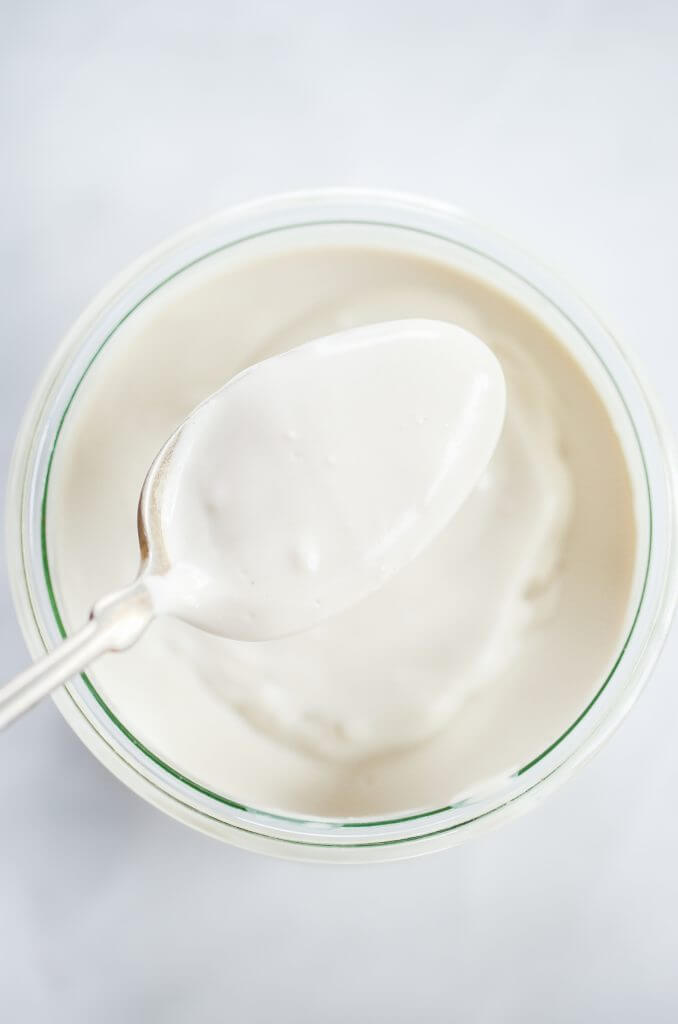 In a high powered blender combine all ingredients for 2 minutes on high until smooth.

Pour into a glass jar and chill in fridge until reaches desired consistency and cools down then stir well until smooth and use.
Nutrition Facts

2 Minute Dairy Free Yogurt Recipe

Amount Per Serving

Calories 344

Calories from Fat 225

% Daily Value*

Total Fat 25g 38%

Sodium 14mg 1%

Total Carbohydrates 17g 6%

Protein 12g 24%

* Percent Daily Values are based on a 2000 calorie diet.