---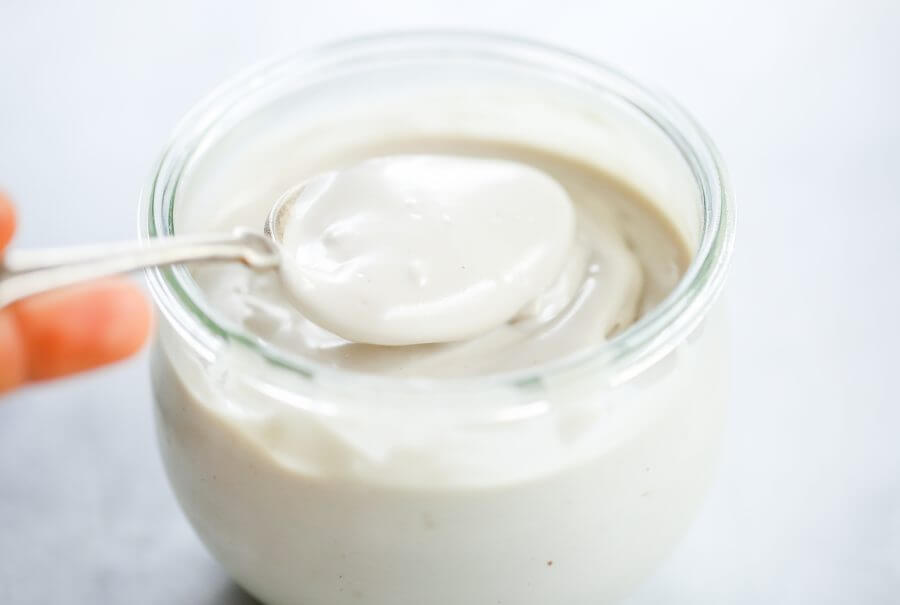 2 minute dairy free yogurt recipe. Healthy cashew yogurt ready in just minutes! This creamy paleo yogurt is perfect served for breakfast with fruit. Made with just three ingredients!

Print Recipe 2 Minute Dairy Free Yogurt Recipe 2 minute dairy free yogurt recipe. Healthy cashew yogurt ready in just minutes! This creamy paleo yogurt is perfect served for breakfast with fruit. Made with just three ingredients! Ingredients Info Prep Time 2 minutes Servings servings MetricUS Imperial Course Main Dish, Sauce, Snack Votes: 6
Rating: 4.5
You: Rate this recipe! Info Prep Time 2 minutes Servings servings MetricUS Imperial Course Main Dish, Sauce, Snack Votes: 6
Rating: 4.5
You: Rate this recipe! Ingredients Instructions
In a high powered blender combine all ingredients for 2 minutes on high until smooth.
Pour into a glass jar and chill in fridge until reaches desired consistency and cools down then stir well until smooth and use.
Nutrition Facts 2 Minute Dairy Free Yogurt Recipe Amount Per Serving Calories 344 Calories from Fat 225 % Daily Value* Total Fat 25g 38% Saturated Fat 4g 20% Polyunsaturated Fat 4g Monounsaturated Fat 15g Sodium 14mg 1% Total Carbohydrates 17g 6% Dietary Fiber 2g 8% Sugars 4g Protein 12g 24% Calcium 4% Iron 21% * Percent Daily Values are based on a 2000 calorie diet.
Read more