Key Lime Vegan Pie
---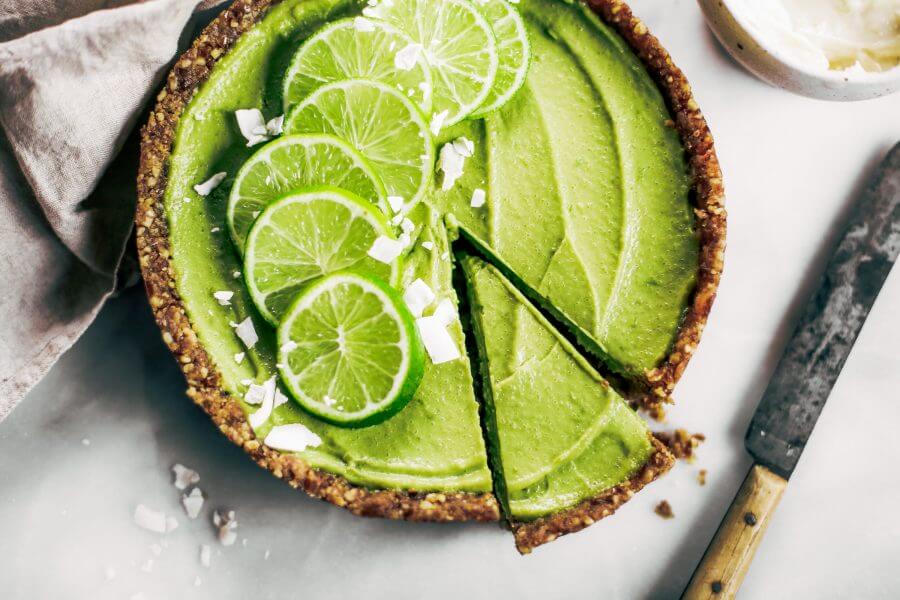 Delicious healthy key lime pie! This vegan key lime pie recipe is made with avocados and will slay the dessert table- even the non-vegans in my life love this recipe! Healthy paleo and raw key lime pie recipe.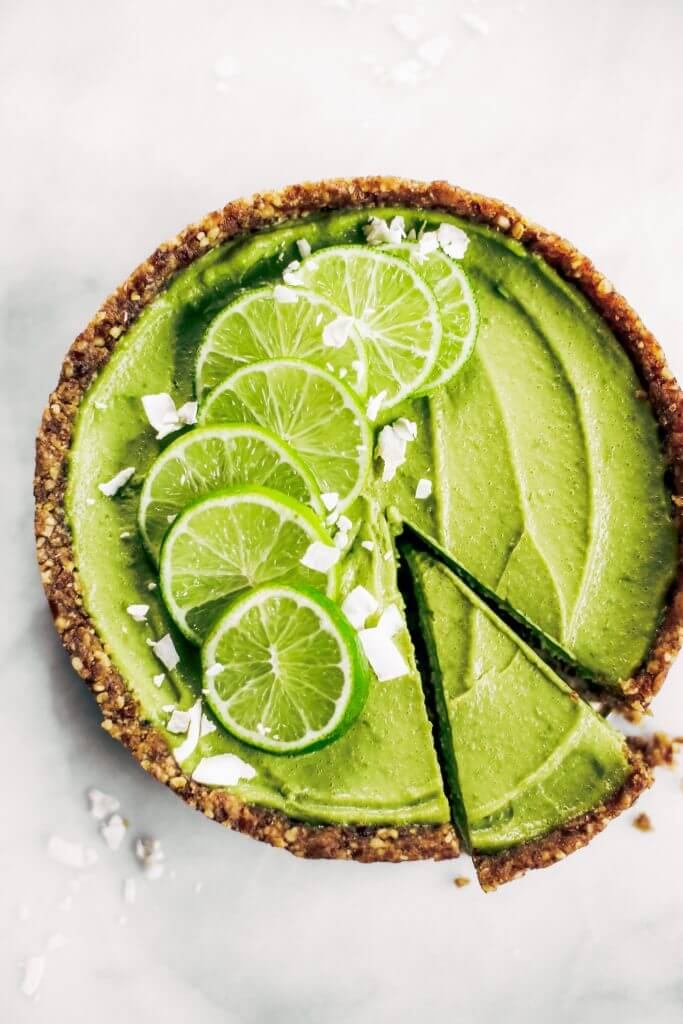 Okay, hold up, hold up.
Things just got real.
This key lime pie is from another planet- it's unbelievably creamy, zesty, and binge-worthy.
I didn't know how things were going to go over as I was making this recipe…
I wasn't sure about the whole avocados in a pie thing.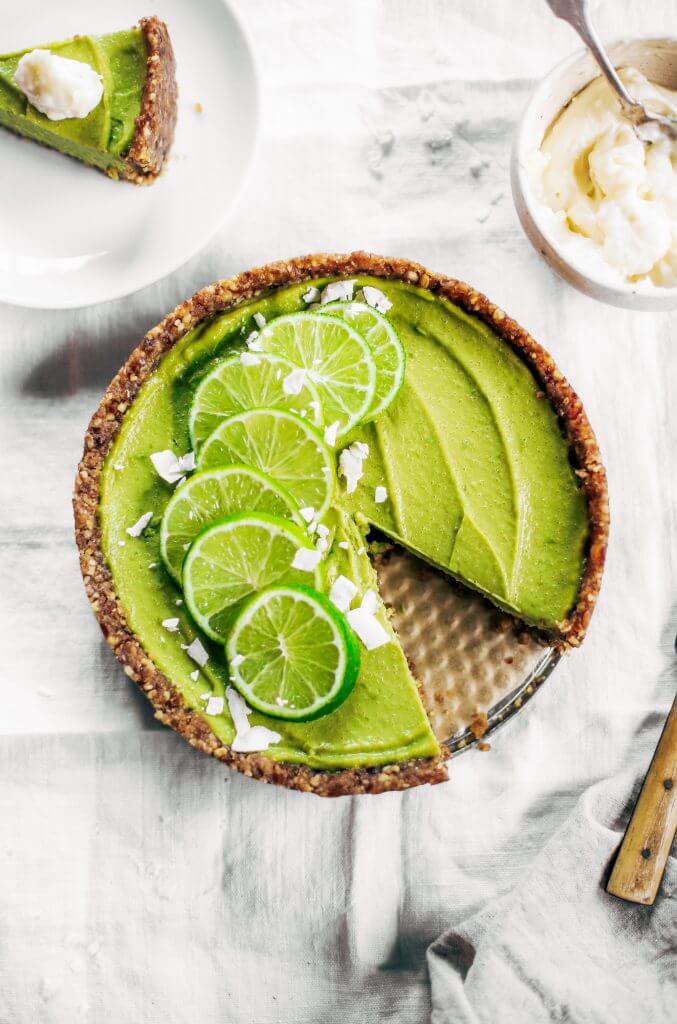 Turns out- things are pretty great when you put avocados in key lime pie!
In fact, the avocados are literally the star of this recipe; it's basically avocados with lime and some maple syrup.
Simple.
Totally simple in the ingredient and the whole making-it-process, yet incredibly delicious!
And no, it doesn't taste like avocados and yes, it tastes freakin' amazing!!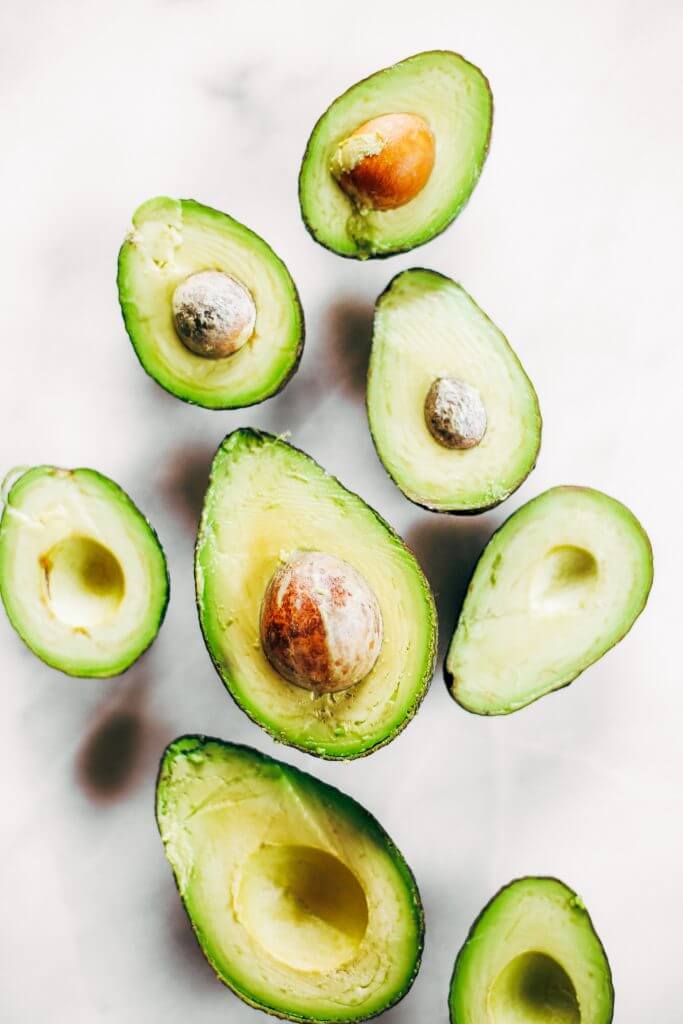 Key lime pie
Everything about this key lime pie is easy and delicious.
Here are a few reasons why we love this recipe:
It's totally raw and vegan!
All the avocados and creaminess.
Ready in 10 minutes!
Major crowd pleaser. 🙂
Even non-vegans and non-healthy eaters love this recipe!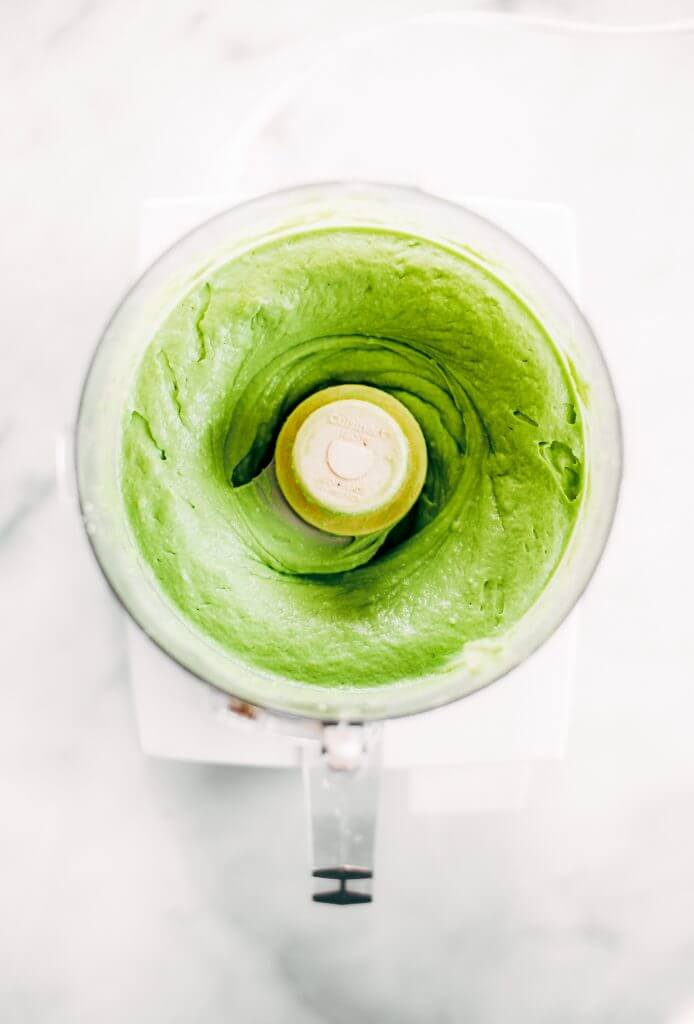 As I was recipe testing this pie today, my family kept crowding in for seconds at the taste testing.
None of my family members are on diets anymore and all of them eat everything.
So, when I present my brother with some new creation that looks like normal dessert, he is always like, "what does this have in it?!"…
Meaning: is there any cauliflower or kale hidden in there; a.k.a. is it safe to eat?😂
That kid kills me and I love him to death. 🙂
But, they always try my recipes and end up wanting to eat it all, so I think we are all good.
All the veggies get past them (or don't get past them) and they love every bite; so basically, this pie is "normal people" approved.😉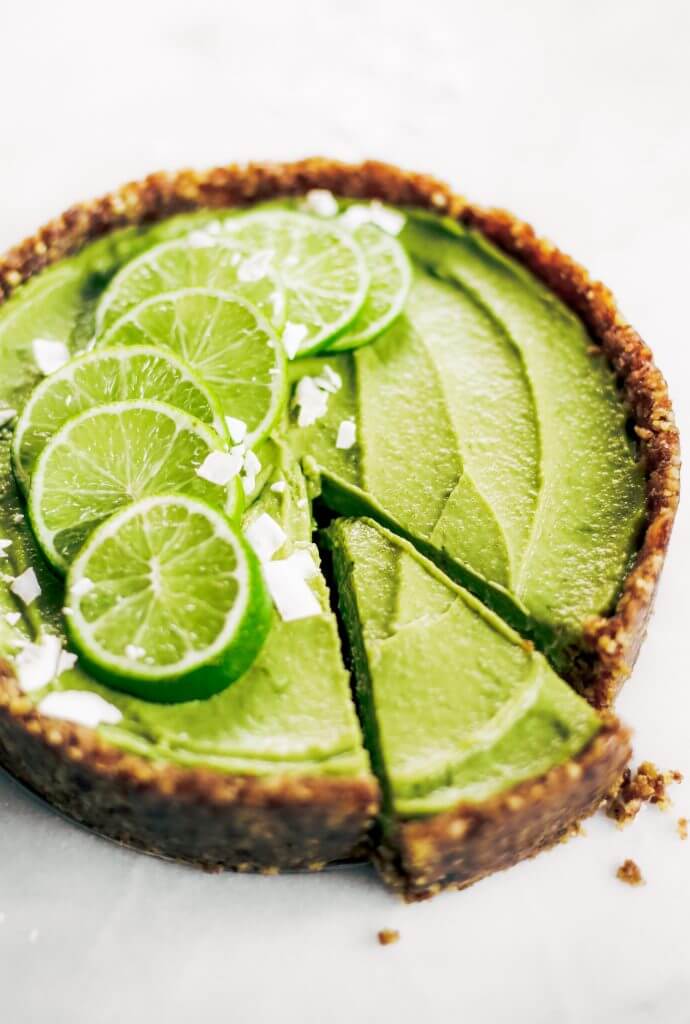 In a food processor combine ingredients for the crust until it reaches a coarse consistency that sticks together.

Press the crust into the bottom (and halfway up the sides) of an 8" pie pan or spring form cake pan and set aside.

In a food processor combine all ingredients for the filling until smooth. I make my pureed avocado by blending them in the food processor until smooth. Note: Add more or less maple syrup to sweeten to taste. Then pour filling over the crust, smooth the top with a spatula, and chill in freezer overnight or until until it reaches desired consistency- I have eaten it right away too (but it will be more mousse like at that point).
Nutrition Facts

Key Lime Vegan Pie

Amount Per Serving

Calories 431

Calories from Fat 279

% Daily Value*

Total Fat 31g 48%

Sodium 169mg 7%

Potassium 499mg 14%

Total Carbohydrates 37g 12%

Protein 7g 14%

* Percent Daily Values are based on a 2000 calorie diet.