Scalloped Sweet Potatoes
---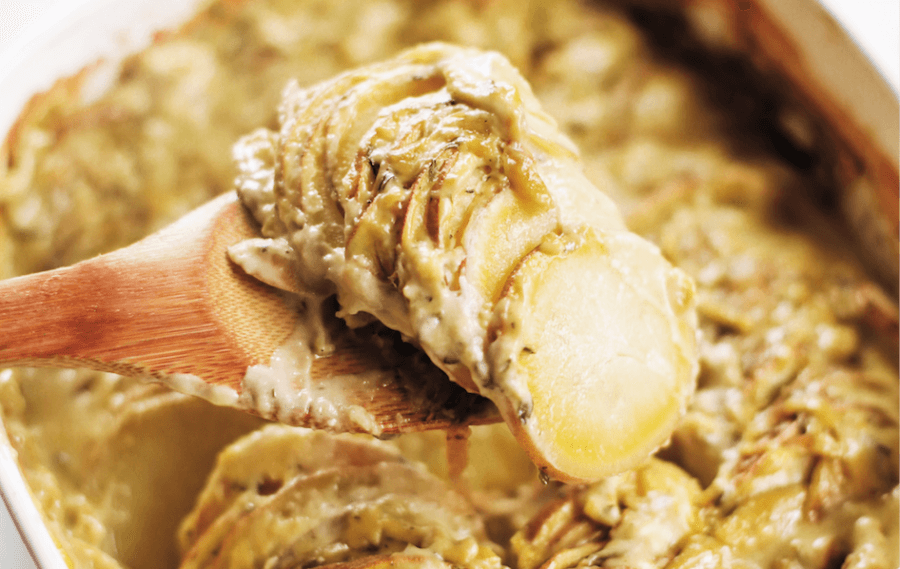 Cheese-free vegan scalloped potato recipe. Easy paleo and whole30 sweet potato casserole for breakfast, lunch, or dinner. A healthy sweet potato side dish for anytime of year!
This vegan Friday theme is here to stay I think.
I've been munching on these spicy peanut ramen noodles, oatmeal, and scalloped potatoes this Friday.
I feel like going veg into the weekend is fitting; it's a nice reboot/detox.
I'm not a vegan or anything, but I do love having balance in my life.
Not restricting any foods has been the best decision ever!!
I eat a lot of paleo foods, but then again they are just foods.
I also eat a lot of vegan foods, but then again, they are just foods too!
…And I also eat wheat toast, oatmeal, gluten fig bars, and cheese whenever I feel like it. 🙂
Balance is everything.
I get a lot people asking me how they can stick to a certain diet in hopes of certain results.
I like to share my story and the freedom I got when I realized how all real foods created by God are good, so we should enjoy them in balance and moderation!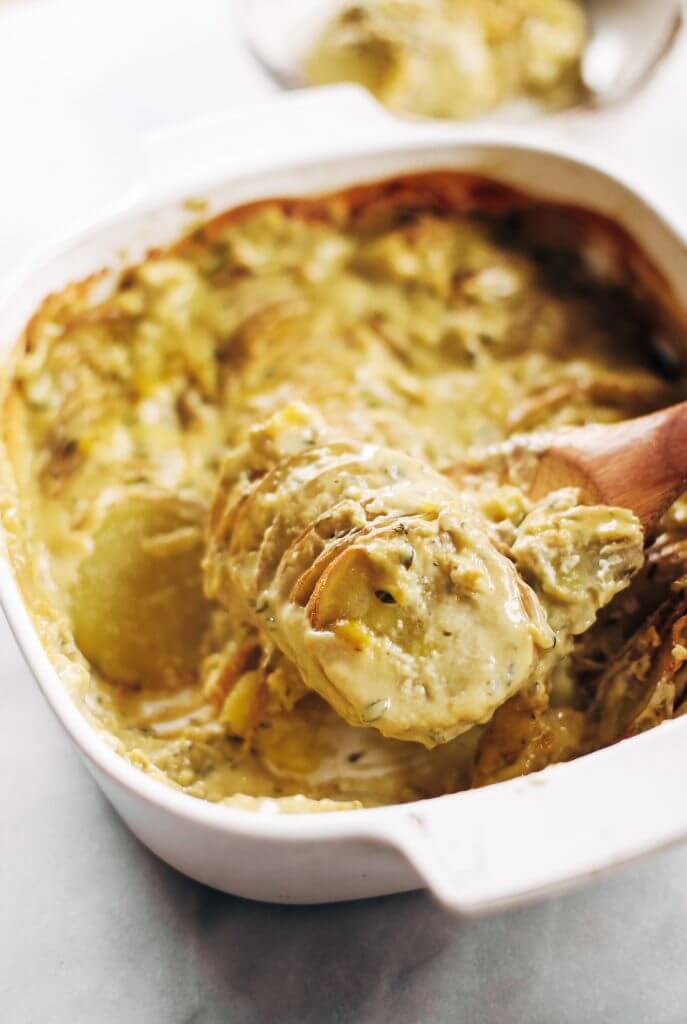 scalloped potatoes and skating.
It's dumping boatloads of snow here this week and it's been well below zero on the thermometer, so my sister and I headed to the outdoor ice-rink for a little skate.
We used to take lessons years ago, but now when we get on the ice, we're more like wobbling penguins.
It's all good. 🙂
The rink in our tiny town is actually a frozen pond on the golf course.
It's picture perfect, nestled in a grove of towering pines under a sky of falling snow.
Yes, we were pushing snow with our skates, but it was a ball and I totally forgot how much I love skating!
After some chilly laps around the rink, I was ready for some scalloped potatoes and ramen!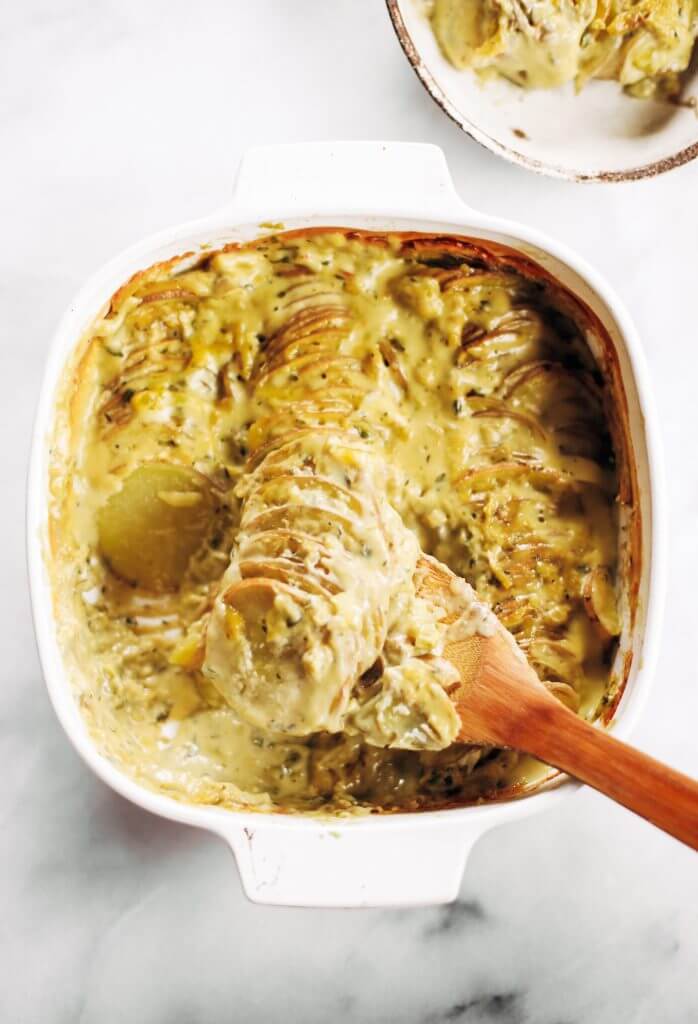 In a saucepan whisk all ingredients together (except potatoes). Heat the sauce over medium heat and whisk continually for about 2-4 minutes until it simmers, thickens, and reaches a thick gravy-like consistency.

Layer the 1/4" thick sliced sweet potatoes into an 8" casserole dish. Pour sauce over potatoes and bake on 350F for about 80 minutes until bubbly and golden on the top.
Nutrition Facts

Scalloped Sweet Potatoes

Amount Per Serving

Calories 321

Calories from Fat 171

% Daily Value*

Total Fat 19g 29%

Polyunsaturated Fat 0.03g

Monounsaturated Fat 0.01g

Sodium 620mg 26%

Potassium 242mg 7%

Total Carbohydrates 30g 10%

Protein 9g 18%

* Percent Daily Values are based on a 2000 calorie diet.