Almond Flour Chocolate Chip Cookies
---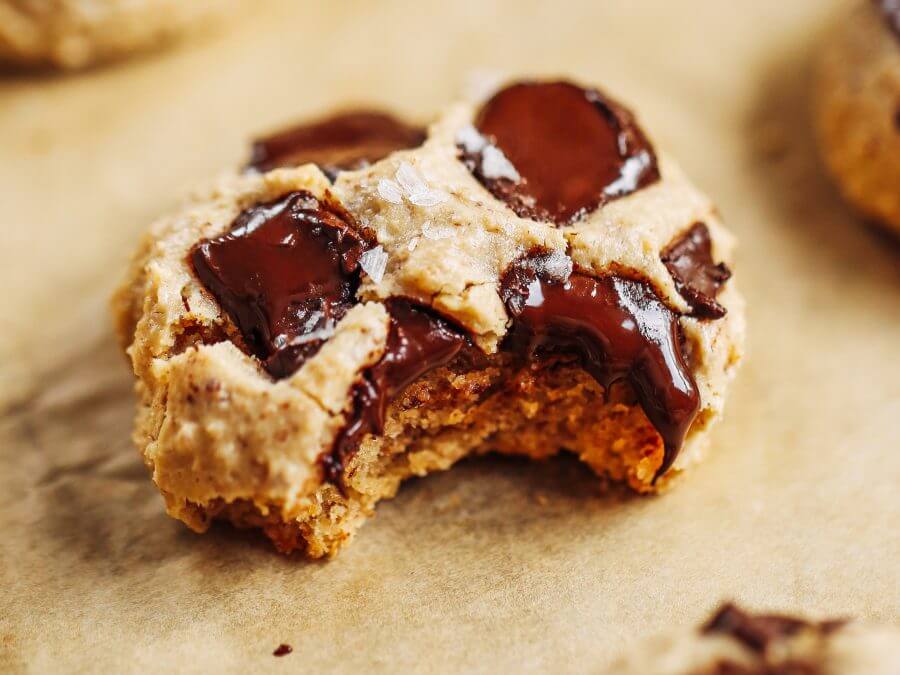 Healthier almond flour chocolate chip cookies. Low sugar cookies made with only 3 tablespoons maple syrup! Easy paleo cookies made with almond flour, the whole family will love!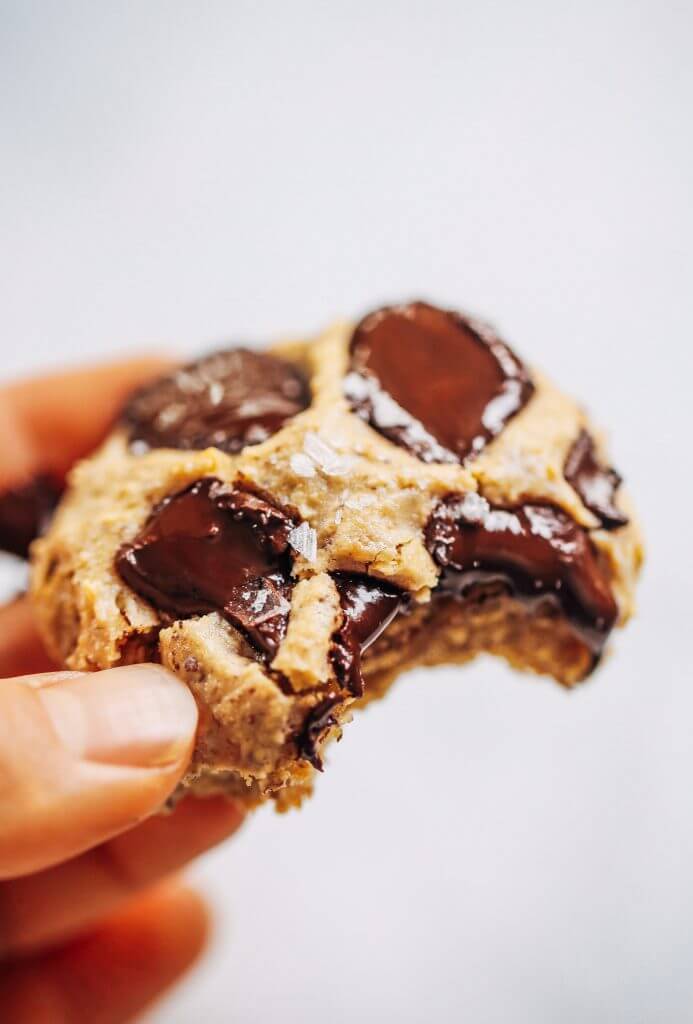 Today, my sister and I spent the day baking and jamming out to all the Christmas tunes!
Everything feels like Christmas around here, finally…
The foot of snow that fell overnight made for instant winter over here- not complaining!
Now, it's time to cram in all the Christmasy things like cookies, skiing, and Christmas music, before it's too late and December ends!
Singing Deck the Halls at the top of our lungs and making all the cookies; a.k.a. trying not to eat all the batter 😉 ).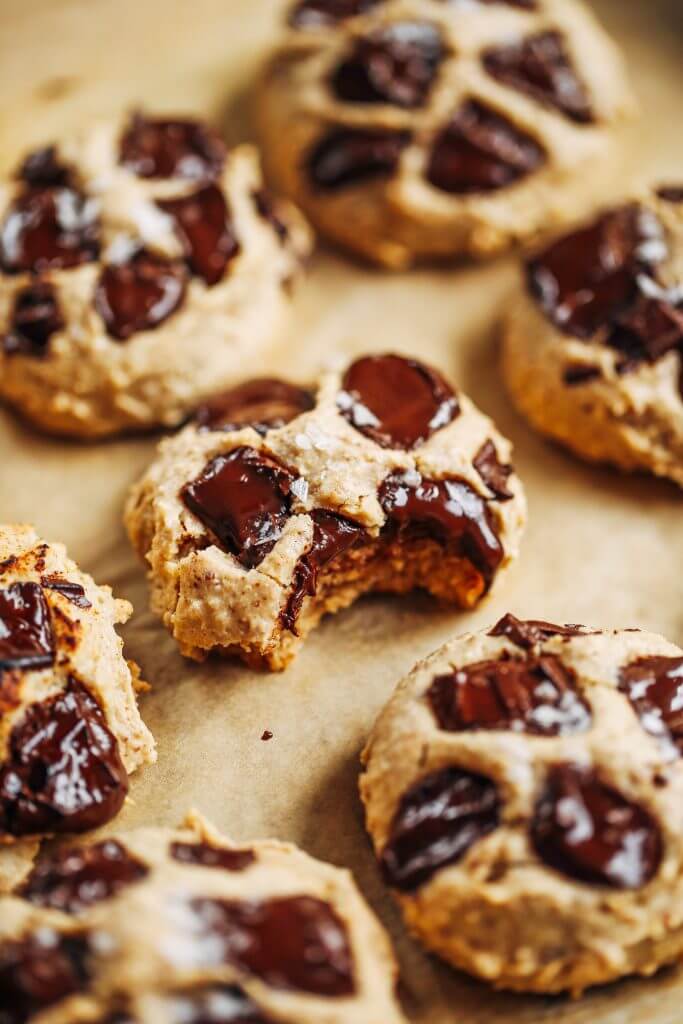 Almond flour cookies this season!
I was going to try and do this whole twelve days of Christmas cookies thing, where I make different types of cookies for twelve days straight, but I don't know if I can do that without getting cookie burnout, so we will see how things turn out!
These cookies were my go, at low sugar cookies made with almond flour.
I have been craving chocolate chip cookies, which is something that doesn't happen often.
Cookies aren't really my go-to dessert; I'd much rather have something creamy like a cheesecake or smoothie, but sometimes I just want some good ol' cookies stuffed with dark chocolate… LOTS of dark chocolate in melty puddles everywhere- insert heart eyes here.
And when the time comes around, I usually like to make my chocolate chip cookies with almond flour or something like that.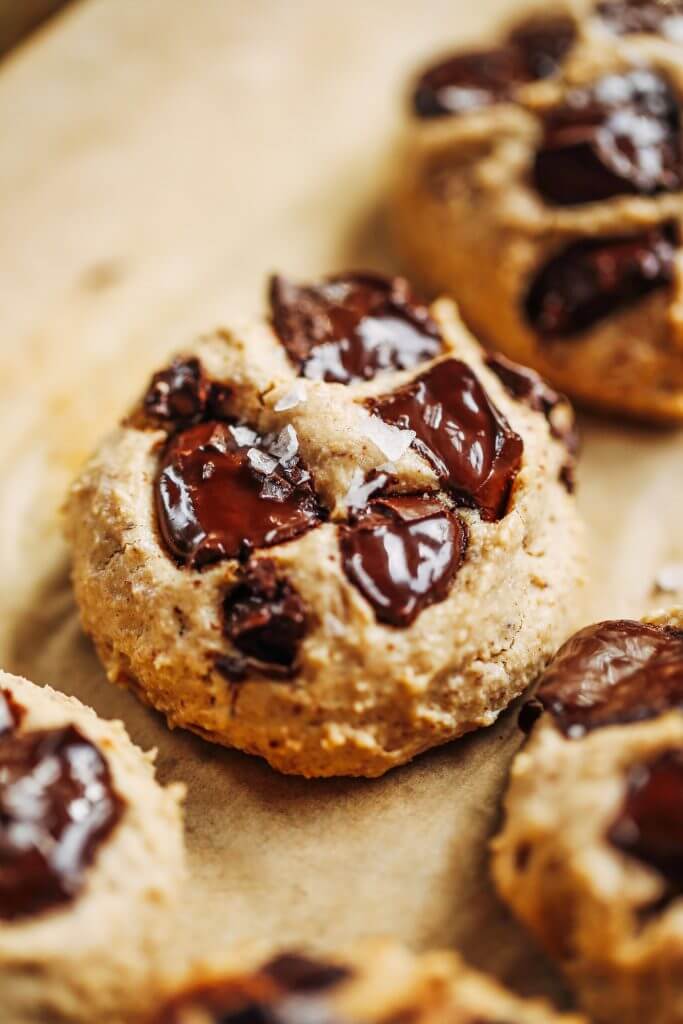 These healthier chocolate chip cookies are made with almond butter and almond flour, PLUS they only have 3 tablespoons sugar in them!!! Whaa??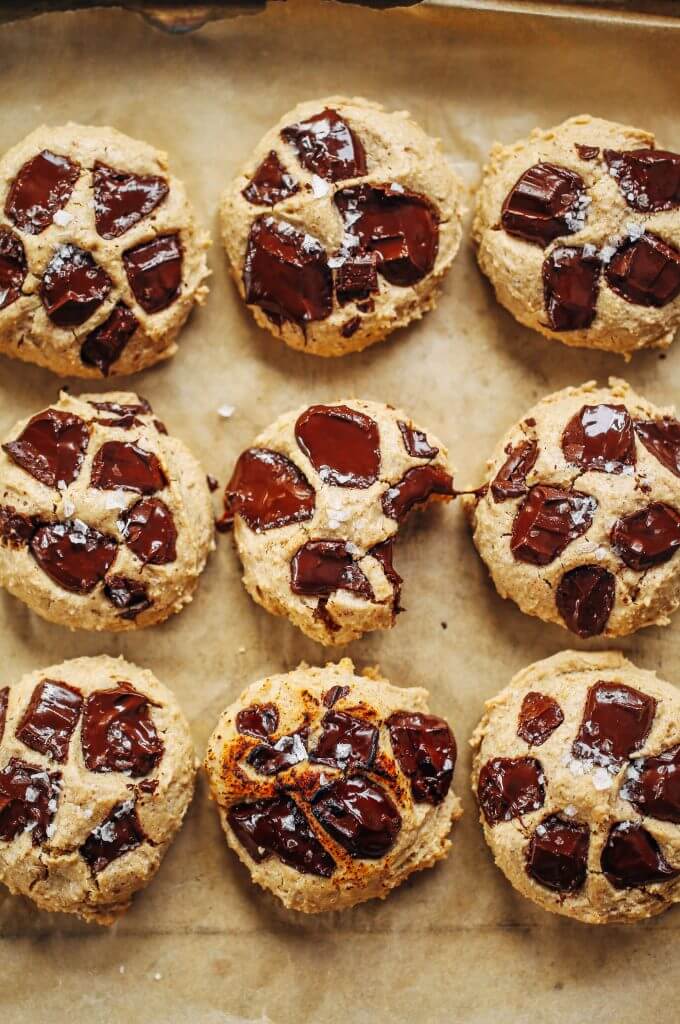 Make sure you check out our short little video action we caught of making these cookies today!
They are so easy to make and you know me, I love to have a little something sweet after lunch, so these hit the spot!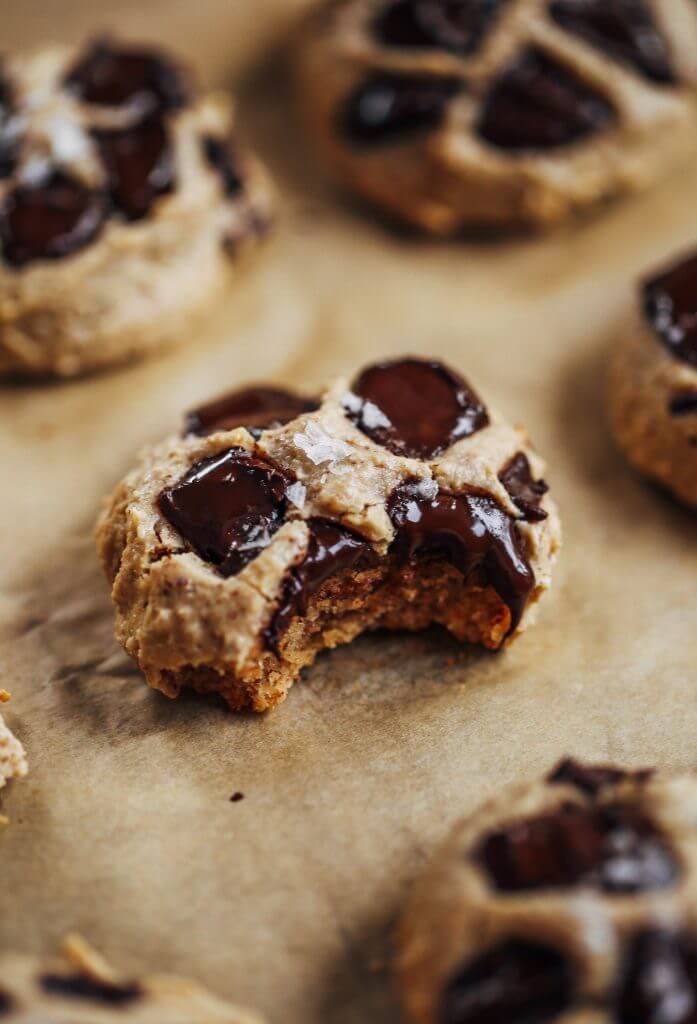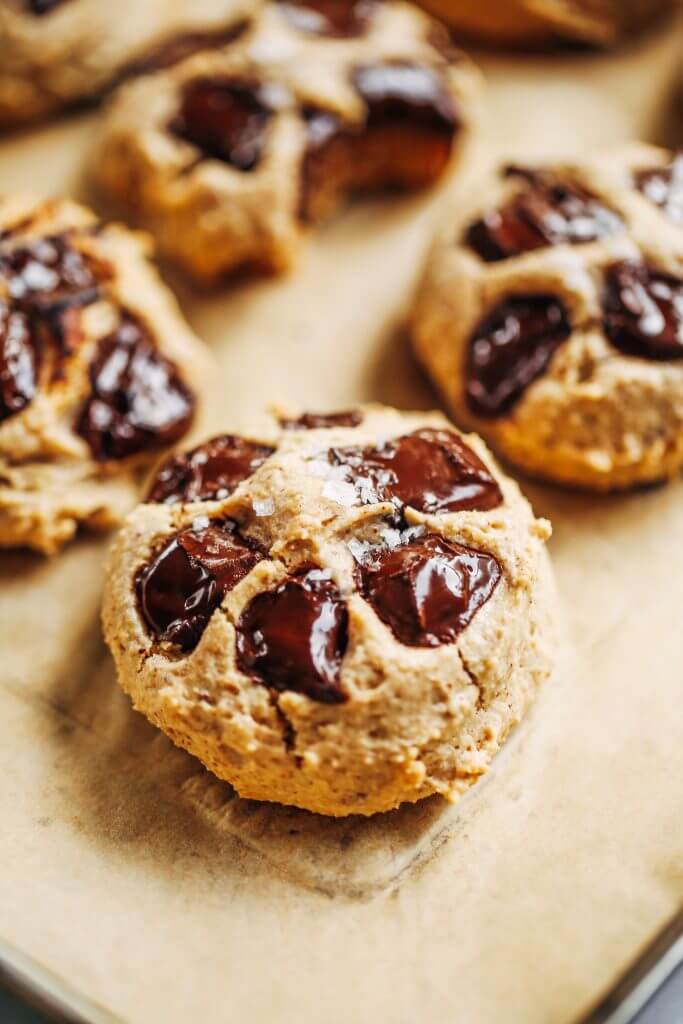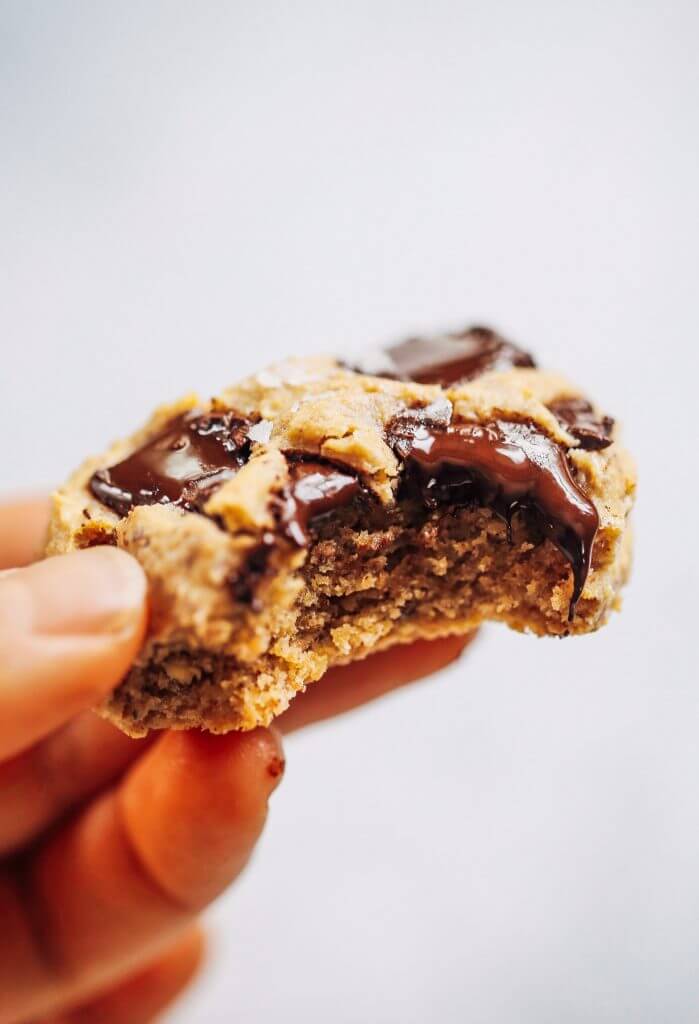 Preheat oven to 350F. Line a baking tray with parchment paper.

Combine all ingredients for cookies (except chocolate chips) in a food processor or by hand until smooth. Add chocolate chunks and scoop onto baking tray using a small ice-cream scoop (makes 10 cookies).

Bake cookies on 350F for 15-20 minutes until golden on the edges. Cool and allow cookies to set after cooking. Optional: top with sprinkle of sea salt flakes and serve.
Nutrition Facts

Almond Flour Chocolate Chip Cookies

Amount Per Serving

Calories 296

Calories from Fat 216

% Daily Value*

Total Fat 24g 37%

Cholesterol 19mg 6%

Sodium 172mg 7%

Potassium 6mg 0%

Total Carbohydrates 16g 5%

Protein 9g 18%

* Percent Daily Values are based on a 2000 calorie diet.