---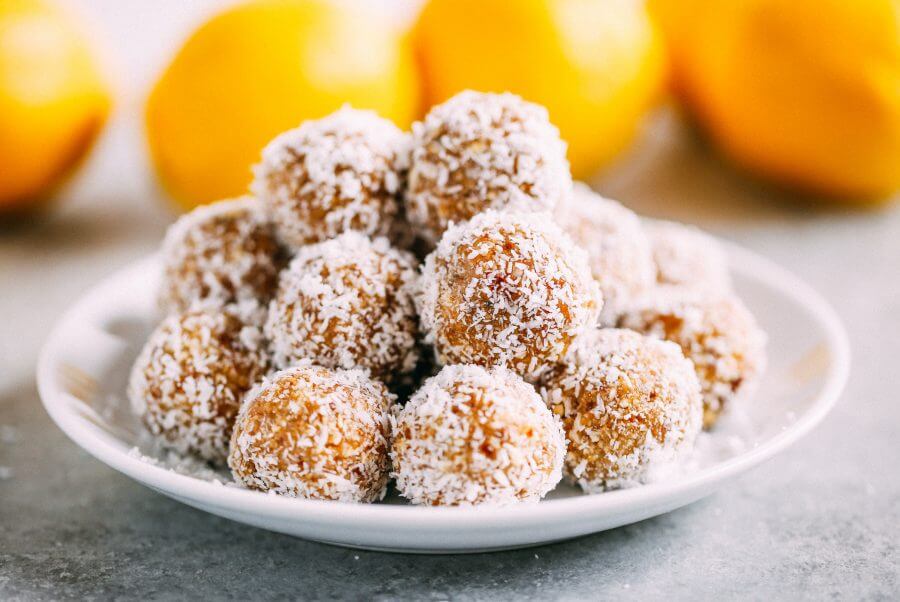 Raw lemon larabar bites are an easy snack to make for meal prep and on the go! These paleo snacks taste like lemon pie and are made with just a few healthy ingredients. Gluten free and allergen friendly. 

Print Recipe Raw Lemon Larabar Bites Raw lemon larabar bites are an easy snack to make for meal prep and on the go! These paleo snacks taste like lemon pie and are made with just a few healthy ingredients. Ingredients Info Prep Time 5 minutes Servings balls MetricUS Imperial Course Snack Votes: 1
Rating: 5
You: Rate this recipe! Info Prep Time 5 minutes Servings balls MetricUS Imperial Course Snack Votes: 1
Rating: 5
You: Rate this recipe! Ingredients Instructions
In a food processor combine all ingredients (except shredded coconut) and blend until it reaches a course consistency, but still sticks together when pressed between your fingers.
Use a small ice-cream scoop and form about 22 balls (roll the dough between the palms of your hands to create a smooth and even ball). Then roll in finely shredded coconut to coat the outside.
Serve or store in fridge or freezer.
Nutrition Facts Raw Lemon Larabar Bites Amount Per Serving Calories 90 Calories from Fat 27 % Daily Value* Total Fat 3g 5% Saturated Fat 1g 5% Polyunsaturated Fat 1g Monounsaturated Fat 1g Sodium 47mg 2% Potassium 73mg 2% Total Carbohydrates 15g 5% Dietary Fiber 1g 4% Sugars 11g Protein 2g 4% Vitamin C 0.1% Calcium 1% Iron 4% * Percent Daily Values are based on a 2000 calorie diet.
Read more